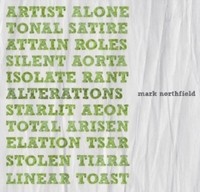 Mark Northfield is back with his latest release, "Alterations".   He is a composer extraordinaire and works with some top notch musicians on this latest project. There is no shortage in poppy show tunes on this one. Mark holds nothing back and uses his artistic visions to create his latest masterpiece.
Image yourself in a theatre on Broadway enjoying this play. From beginning to end each track is like a new scene in his latest adventure. The music starts your heart pumping and gets the adrenaline flowing. The entire CD goes through the highs and lows with descriptive lyrics and musical whims. From one act to another Mark is able to build tension then sooth you into a relaxing lull only to spin you into a new emotion as soon as the next song begins.
There are bright pianos that lend to a classical feeling of mysticism. He has some thoughtful lyrics that provoke deep contemplation at times, then sends you into a whirlwind of passion. He tickles those ivories like a ballerina prancing across the stage. He has a unique style that puts you right in the moment. Your brain is not able to roam it is glued to the rich melodies. This is a musical experience you do not want to miss.
Mark Northfield's, "Alterations" is in a league of its own. If your looking for something eclectic and refreshing look no further. This CD is spellbinding and will send your senses through a pleasurable journey.
By: Rebecca Hosking @ hoskingrebecca@gmail.com
[Rating: 4/5]