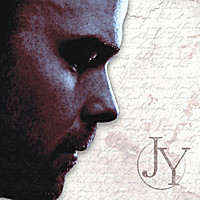 Over the years we've seen rock and pop rock slowly erode into over-commercialized, corporate puppet shows providing music that is extremely sing songy, predictable, popish and highly corporate. I hereby call this new breed of music "Poser Rock" and I want to personally thank all the corporate giants for successfully transforming "Sex Drugs and Rock n Roll" into "Yoga, Vitamins, and Nikelback" Of course millions of musical lemmings don't know the difference anyway, but trust me when I say not everyone is highly entertained. Talking to many music fans out there the response is overwhelming. Give me something new, something fresh, something powerful. Something that's pushes the emotional envelope with a fresh new sound that doesn't leave it soul at the door. Something that doesn't sound like everything else.
So across my desk slides the new CD by Virginia based Justin Young entitled "Clean Slate" released in 2011. What I heard put a smile on my face. It's a nice easy flowing record that delivers solid songwriting with a masterful piano-pop-rock feel to it. Young reminds me of a modern day Barry Manilow, with a bit of Harry Connick Jr, and even Michael Ruff throw in. Music possesses solid musicianship and world class songwriting. If you like the above bands or artists you should definitely check out this CD. Even more impressive is Young's vocal abilities. Young   has a very impressive baritone with a vibrato that is as clear as a bell. On a personal note the catalogue is not without a few powerful pin drop moments, as this CD was inspired by the death of Young's wife in a recent car accident. No one can deny music can be a therapeutic thing and as listeners we can only learn from Young's courageous perspective. My favorite track is probably "Photographs" and "Before you Said Goodbye" CD is available on CD BABY and can be downloaded on I — Tunes.
"Clean Slate" by Justin Young is a solid release! It delivers music from an up and coming artist that is for the most part below the radar. It has many feel good rock grooves and has a wide range of musical depth and emotion. If you like Rock, Pop, Folk, Jazz and even Classical with a male vocal front trust me when I say this CD belongs in your hands right now. It's a record that gives us a fresh glimpse at an amazing artist and takes us back a few years before everything started sounding like — well like everything else.  
Kevin Huber
Edited by Cyrus Rhodes
[Rating: 4/5]