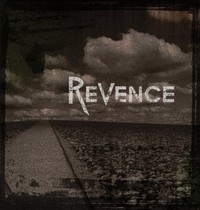 Revence is a four man band out of St. Louis consisting of, Nate Howard, Bryan Parmenter, Matthew Kury and Dustin Holst. To put it bluntly, these guys ROCK! This alternative rock band is a fresh blend of grungy guitars, swift lyrics and seductive sultry vocals.
Smooth from the word go. They get your attention and they came to play. Play is exactly what they do, and they do it quite well. I'm wondering why they are not plastered all over the airwaves? This CD is exactly what modern music needs. It was clearly created with the intention to show their love for the music. They pour there sweat into every note to make sure you are completely satisfied by the time the CD ends. When it ends your left breathless.
My finger stretches out and hits that play button again and again. The song, "The Space" is compelling and haunting. It wedges its way into your every thought. Then it steals your conscience because you cannot get the hooky vibe out of your head. The guitar speaks as openly as the singer does. Then you hear, "Symmetry" and well, hmmm…I'm speechless. The CD consistently fills the room with pure robust melodies.
I feel like I have found a sweet little gem that needs to be shared with the world. Visit their website and experience the greatness. https://www.facebook.com/RevenceMusic?sk=app_2405167945. I hope to see more from these guys and look forward to them touring in my neck of the woods.
Rebecca Hosking – rebeccah@skopemag.com
[Rating: 5/5]