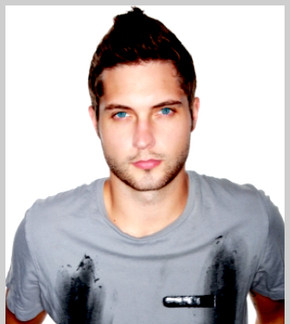 The name Tyler Sherritt may be new to the EDM world, but is not new to the music industry. He is currently breaking into the genre of his passion being featured on First State's New Single "Maze" [Blackhole Recordings]. In a genre flooded with young kids hoping to become the next Porter Robinson or Madeon, it seems every second person you meet these days either wants to be a DJ or producer of one of the many sub-genres. However, it is rare to come by a passion and work ethic that it's almost pouring out from every seam, and you can find that passion around Tyler. "I eat, breathe and live dance music" says Sherritt.
"MAZE" MP3: http://k003.kiwi6.com/hotlink/4yh00vy22v/maze.mp3
Tyler is one of four DJ's managed by Set List Agency, an accredited DJ booking and management agency in NYC. Set List Agency brings the party to venues such as Pacha, 1 Oak, Santos Party House, Veranda, and nearly all of the chic hangouts from NYC to Miami. Their DJ's include Tyler Sherritt, Mark Zarrella, DJ Pheelgood and Rob and Hyperbits. Prepare yourself to hear music like you've never heard before, from DJ's who leave you partying into the morning hours. "Get Set" for Set List Agency, the only list you need to get V.I.P. access to an extravagant nightlife experience.