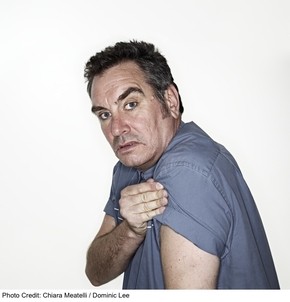 Mark Stewart (The Pop Group) makes an apocalyptic return amidst an increasingly agitated atmosphere. On December 2nd, Mark will release "Nothing Is Sacred" as a free download.  
[youtube quJEisSlDBA nolink]
The track is a damning indictment of greed in a year riddled by riots, revolutions, occupations and increasing collapse of the global financial system. A collaboration with Crass vocalist Eve Libertine, German electro monsters Slope and Dan Catsis from the Pop Group on bass   "Nothing Is Sacred"'s howling funk-rock and unyielding political attack evolved from the sessions for Mark's forthcoming album, and is the now-deleted AA of his limited 7" cover of the T.Rex classic "Children of the Revolution".
"Nothing Is Sacred" is available as a free download from www.markstewartmusic.com.