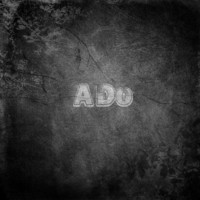 Adrienne Bel and Derek LeDoux locked themselves in a band space downstairs where they were living and emerged with the creation of, A Do. This Boston base band is taking their haunting melodies to new heights.
I love reading how a band forms and what gave them the inspiration to create their sound. These two were in a cover band and took the natural progression to become something that is their own. They did their job and did it well. A Do is a psychedelic rocker with Adrienne's smooth powerful voice and Derek's driving guitars. They are here looking to be taken seriously. For me, I seriously love them.
The grinding grooves wake you up and get your attention. You are forced to stop what your doing and gaze in amazement. I immediately thought, hey wait a minute, these guys are not joking around. They have a tight production, a dedicated ambition and clearly focused on success. Their sound is a burst of new, with edgy grudge from the past. I'm taken back to the days of Mazzy Star and more recent Evanescence.  
Musically, every day you come across bands that were meant to be together. There is a musical god that seems to know who belongs where and makes sure the environment is set right in order to make that happen. A Do is a perfect example of that magic. They have a fresh sound that is taking music as we know it back to the days when music meant something. I challenge you to listen to A Do and try not to become a fan, it is impossible in my opinion. They definitely gained a new fan in me.
Rebecca Hosking – hoskingrebecca@gmail.com
[Rating: 4/5]