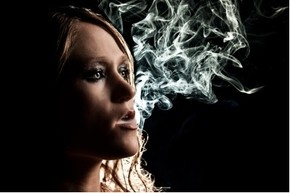 "I grew up in your prototypical American suburb. The manicured lawns, strip mall parking lots, chain stores, and massive expanses of cement and housing developments depressed me. I chose the moniker Anomie Belle to speak to the decadent alienation of the American dream," states Anomie Belle.
[youtube UuQrjggcQCo nolink]  
The sultry singer-songwriter Anomie Belle has just released her newest video for the track "Inky Drips," the first single off her upcoming album, The Crush. Lively and colored in with tattoo ink running down the backs of attractive bodies, the steamy and seductive video will surely be making it's way onto many playlists soon. Anomie looks stunning as she sings the sultry tune hiding behind the bare skin of the sleek flesh in front of her.   Just premiering on Baeble yesterday afternoon, the buzz is already out.