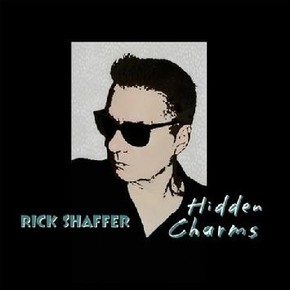 Johnny Lee Hooker once said: "The Blues had a child and that child was Rock N' Roll." And it is no secret that the success that British Invasion era bands enjoyed stateside was due in large part to their obsession with the Blues. The Yardbirds did it. The Rolling Stones did it. Zeppelin even did it. The melding of period British pop with Blues not only created an appeal to American fans, but it gave birth to a sound that seemed almost obvious and appropriate.
But the trend of lacing Rock and Blues continues even today… John Spencer is doing it. The Black Keys are doing it and The White Stripes is nothing more than deconstructed Blues. But the front-running torchbearer of the 60s garage Rock and Blues amalgam has to be former Reds guitarist Rick Shaffer. When I spoke to Rick, the interview was one part Q&A, another part music history lesson on the benefits of "vintage", why he obsesses over the Blues and the merits of making albums the old-fashioned way.
[youtube zGFgNCpaMXQ nolink]
"I think for me there is just a purity to those records and their production style," Rick said of his Blues influences. "I think a lot of newer acts that I see everything is so thought out it and there isn't any reckless abandon to it. I just think the old production style of the Sun Records and Excello stuff that I like, the music just holds up and there's a lot to it in both the performance and the production."
Buy 'Hidden Charms' – http://www.tarockmusic.com/hiddencharms/buyhiddencharms.html
The foundation of Rick's commitment to vintage began in his teens at shows the likes of Muddy Waters and Magic Sam. "Getting in to these places to see these guys, and the fact that they were accessible," he said. "You know, you could go up and talk with them and ask them stuff, they were just larger than life to me. They always had great outfits and great suits and they were just really dynamic performers. The way they did their shows and the set pace everything just kept moving and it had this sense of urgency to it."
And it is that "sense of urgency" that Rick has successfully brought from ago to current. When asked if he worried whether his sound would translate to the contemporary, he eschewed the notion saying: "I stopped caring about that stuff. Even with The Reds stuff, we never really worried about what people thought about it. We didn't 'follow the program' and try to produce hits. All this stuff is all subjective. I mean you take somebody like The Black Keys, what are they doing? Today people seem to think it's phenomenal and I think their very good at what they do and I like the way they present their music. But that's neither here nor there to me."
[youtube p-vjrqQFg00 nolink]
So whether it translates or not, Rick's focus is bringing the song in his head to his records in a manner of fair representation which has led him to take the reins of every facet of the record making process. And the process that he feels presents his songs best is in the same vein that the vintage records he admires were made. "Having done it both ways, I just prefer this," he said. "And I prefer producing the stuff myself because I know the sound I have in my head that I want that I don't have to translate to a producer or an engineer."
The latest fruits of Rick's labors lie with Hidden Charms, the follow-up to last year's release Necessary Illusion. Being much in the vein of its predecessor, Charms boasts another 10-track full length of Rick's guitar magic–prototypical 60s garage fuzz, Blues riff work and the raw and organic ethos that has become synonymous with his sound. "From a production standpoint what I wanted to do was a harder sounding record and try to better some of the things I did on Necessary Illusion," Rick said. "Things like the songwriting, the production and the style part of it… I really wanted to bring more of the garage element, like the fuzz, to it but also keep the groove part of it."
The focus on the garage aspect comes through with prominence on tracks like album opener "No Big Thing." The distorted fuzz serves as a constant backbone over bent-note Blues fills while Rick channels early Jagger in the vocal delivery. Tambourine and shakers serve as the minimal percussion section and in his signature style; the entire track is stripped down to the barest of elements allowing all the facets to shine with equal merit. "Nobody Home" continues the fuzz, which sits just below the vocals in a constant distorted growl. The track also illustrates another of Rick's signature elements–dual guitar interplay. The drone and finger picking mingle back and forth with the fuzz almost serving as a second time-keeping bass line with intermittent blasts of Blues lead. "Cruel World" boasts slick slide work and bent-note riff work that almost sounds at times like pedal steel. The midpoint slide solo is simply dirty. "Gonna Shout" is arguably the height of the fuzz from the opening notes straight through. There is nary one "clean" note to be found on the track and by its end the guitar sounds to be begging for mercy. Rounding out Charms is the down tempo trudge of "The Stranger." Again, Rick sings in the range of a young Jagger as the track plods along over the Blues-laden guitar work. The midpoint guitar solo wails and continues through in occasional fills through the last verse on to the outro.
Once again, Rick has offered up another installment of his Blues/garage melding that shines with raw, gritty, organic power. It is borderline overwhelming the vast amount of soundscapes he is able to produce with a simple stripped-down rig and a head full of fuzz melodies and Blues sentimentality. But Rick is simply playing to his strengths, building on what he has down, all the while continuing to give that nod to those that came before him. But more so than anything, it's his work ethic that shines the most. "I'm working all the time," he said. "I've got material, I've got ideas, I want to do stuff."
So again, Rick Shaffer has the Blues… and if this genre of music even remotely appeals to you, you'd do well to go out and get them yourself.  
By: Chris West – cwest@skopemagazine.com