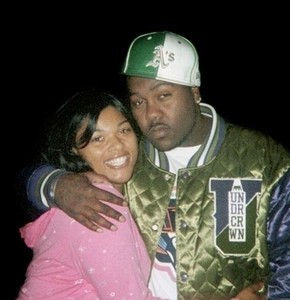 If you haven't heard of Eye'z yet then get ready because "Oh-oh, here she comes"! But don't worry boys, she won't chew you up and she's not a "Maneater". This pop artist hails from Oakland and she's taking the Bay Area by storm!
Eye'z recently had an interview with Indiana BTV talking about her recent tour and you can check that out right here:
[youtube o0CTl2dCq0E nolink]
This singer/musician hit all the hot spots in Cali from Venice Beach to Hollywood.
Eye'z is proud to announce that she will be headed to Arizona for her upcoming tour and she'll also be coming out with a new mixtape soon.   D'wayne Wiggins of the group Tony! Toni! Tone! just opened a music spot in Oakland and Eye'z would simply love to start up the tour there.   She would also like to work with rapper Mistah F.A.B. on the new mixtape and Bei Maejor's song "Trouble" is serving as major inspiration for her upcoming project.  
All this excitement surrounding Eye'z comes at a good time because she's got a BIG birthday bash coming up on July 26. The event is called "The AllDay/AllNight Mobile BirthDay Party Extravaganza" and this pop sensation plans to party like it's "1999"! You can hang out with Eye'z on her special day for one night only! The "ALL AGES" guests will catch an afternoon movie with Eye'z and then cruise off in style in a limo. From there her guests will get to watch the one & only Eye'z perform live and afterwords enjoy some delicious ice cream & cake together. The party won't stop there as Eye'z and her "21 & UP" guests will jet off in the limo and hit all the hot clubs around Oakland and San Francisco. Come celebrate with Eye'z like never before and just "Let The Good Times Roll" baby! Here are some buzzworthy sites worth checking out:
http://twitter.com/#!/eye39z
http://www.jango.com/music/Eye+z?l=0
http://www.facebook.com/fatimah.e.verrell
By Jimmy Rae (jrae@skopemag.com)
Photo: Eye'z & Mistah  Fab