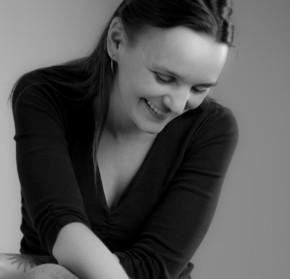 Heather Pierson was born in Western America and raised on the music of the South including blues, jazz and soul.   It has been said that her music is reminiscent of Joni Mitchell and Paula Cole. Her performances and songwriting capture the depth and character of her heartland roots and as she says "the wildness and beauty of her current New England home".
"I started piano lessons when I was six years old and was classically trained , so many of my early hero's   were the great composers like Chopin, Mozart and Bach.   Vladimir Horowitz, the famous Russian pianist, was and remains my favorite musician living or dead.   As I got older I began exploring more jazz like Oscar Peterson, Bud Powell, Duke Ellington and Fats Waller."
Tell me how your childhood influenced your music style and how do you classify your music?
 
My childhood was, in a word, interesting. Without going into too much detail, there was enough going on that I had plenty to write about in my journals every day.   You can catch glimpses of it in some of my songs, like "Did I Mention".   I was blessed (and cursed) with a vivid imagination and a constant desire to create – poems, songs, drawings – which helped me make sense of what was going on in my world day to day.
 
I'm not sure how to classify my music, to be honest.   I've written for so many different genres that I almost defy categorization.   I always say that my favorite genre of music is "good music played from the heart" and that's the kind of music I try my best to write.
Vessel Recordings Music Videos: www.youtube.com/user/vesselrecordings
 
Share some of your experiences on stage with rock stars and folk legends.
 
Just to mention a couple: I performed with Meatloaf at a sell-out show in Portland, Maine during his VH1 Storytellers Tour.   He was a real gentleman.   I also one summer shared the stage with Jonathan Edwards and performing his hit tune "Shanty" was one of the most fun experiences I've had in a live show!    
 
What do you want us to get from your music?
 
Music, at its best, moves people – literally and figuratively.   Every time I perform or share my work with people, my hope is that they are moved in some way – moved towards a new perspective or emotion, whether it's joy or sadness.   I don't necessarily mean to say that I want to bum people out, but that's life, you know?   Take the good with the bad and learn from all of it.  
 
What CD's do you have out and tell me about any new projects your working on?
 
Onward & Upward (1999); Honor The Light (2000); We All Have A Song (2001); Between Lives (2003); Make It Mine (2010).   I've currently been recording a bunch of new songs in the studio that are all over the map – some jazz standards; some of my original compositions for solo piano; blues and jazz originals with vocals and a trio; several country and folk ballads (originals and some obscure covers).
 
Ideally, what would you like to be doing five years from?
 
As long as I'm still practicing and developing my skills as a songwriter and performer, I'd be happy just about anywhere.   As much as I love New England, I do have a particular fondness for the south, especially for New Orleans, and also for the desert in the Southwest.   In five years I will still be performing, writing, and recording, no matter where I end up.
 
http://heatherpierson.com
By: Diana Olson – diolson05@yahoo.com