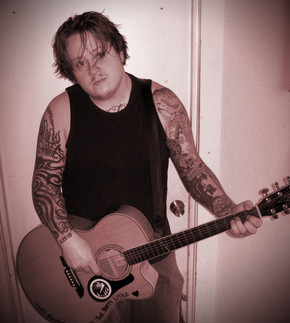 In my quest to stay on top of music technology I treated myself to a Cruz Tablet this weekend. So far I love it but I am excited to start my subscription to Napster and see what that is like. Until now I have purchased all my music via Zune but the files clog my laptop, not cool. Today I am really excited to bring back one of my favorite singer/songwriters. I not only love Jared McCloud for his music but his ambition & determination to make it. Some musicians want to talk about doing it and others like Jared go and do it. Jared is back with his album 'Painful Words Of Loving Grace' and it has not left my car since I got it. Join Jared McCloud again on Skoped Out as he opens up about his life, music, past & future!
Stoli: Where are we talking from today and how are you enjoying this hot weather?
 
JM: I am at home right now, trying to get the last few ducks in a row for another tour. The weather has been AWFUL! The sun and I don't get along too well- I'm a winter boy. It's good to hear from you again, hope you're doing great!
 
Stoli: We had you on Skoped Out about two years ago. What has been going on in your life since then?
 
JM: Life has been going pretty well lately. Since then I met a bunch of great new people, and had the chance to play a lot more. I have also toured a LOT more, and have had a lot of fun with everything- been kind of a blur! Also I just made a new record and released it in February.
 
Stoli: I really like your new album, how did you come up with the title 'Painful Words Of Loving Grace'?
 
JM: Thank you! The title just describes what the record is about. As many great times that I have had since the last record, there have been some pretty rough times, as well as things that I decided I wanted to get off of my chest.
 
My last record was sort of this grand, majestic love story and when it was done, I was and am proud of it, but the last thing I wanted to do was go make "Romance Of The Atlantic: part II… Electric Boogaloo" (laughs). I wanted to make something a little closer to what I had been feeling and thinking about. I wanted to have a sound that was a little more raw and stripped down, sort of dirty and pretty at the same time. The things I am talking about are things that I don't really tell anyone, or things that are hard to say. This is a record of loss, uncertainty, beauty, decadence… it's all there.
 
Stoli: How long were you writing & recording the 10 songs on this album?
 
JM: There were some tunes on this record that I had started when I was still recording the last one, and there were some that I finished just as we recorded. There was actually one song that I went in to record vocals to, and realized that I still didn't have a second verse. So I may or may not have excused myself to the bathroom and scribbled down a quick verse. I like that about it though- I can listen back and remember where I was when I started and finished each song. It's sort of a diary of the last few years I guess.
 
Stoli: Where are you most comfortable to write & play new music?
 
JM: Writing can happen anywhere- home, hotel rooms, long drives… anywhere the inspiration hits me I'll take it! I have been working longer on songs than I have in the past, but there are still the occasional ones that come out in 5 minutes and that's it. As far as trying out new stuff, there are a few different ways I will do that. Some songs I get really weird about, and won't try it out until I think it's ready- and then I will just slip it in a set somewhere and see how it goes over. Other times I will just try it and see what works and what doesn't in front of a crowd. I have even tried out songs that I only had a verse and a chorus to… and then just stopped. If I hear a bunch of, "noooo!"s or, "don't stop!"s, then I know I should keep working on it.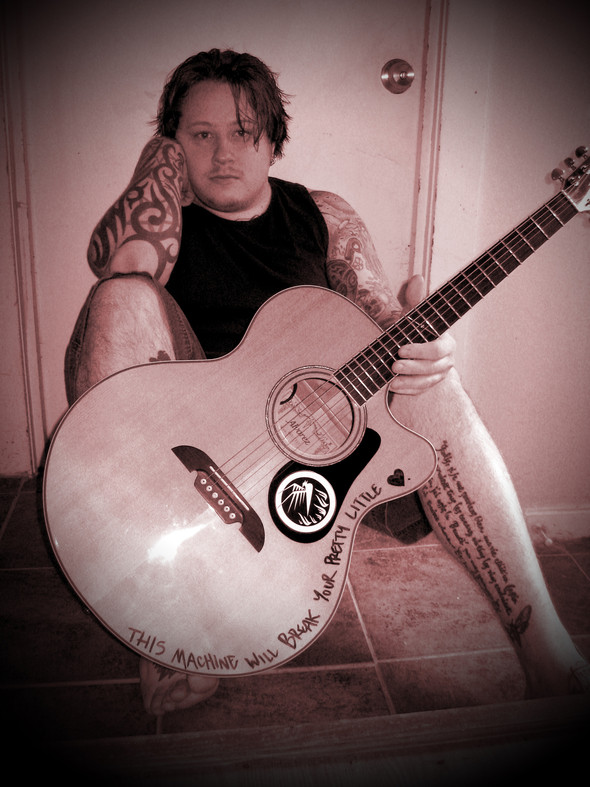 Stoli: I really like the song "The Comet." What does that song mean to you and what made you write it?
 
JM: Thanks, that is a special song for me. That was the tune that when I was writing it, I thought I was really on to something. Like, "if I can pull this off, it could be huge". I came up with this metaphor of your dreams being comets- the bigger the dream, the faster the comet. So this dream of mine seems like it's almost there, but only got further away with every step I took towards it. You spend all of your time thinking about it until one day you wake up, and you realize you have spent your life chasing comets instead of really living. If I had to pick, it's the song that sums up the last year or so of my life, and the record- that's why the cover has a comet over bare trees. I guess I'm still chasing it.
 
Stoli: I love the care you put into the CD packaging & presentation. Does it bother you how music distribution is heading all digital more everyday?
 
JM: Thanks! I think the presentation is just as important as the songs on the disc. It allows you to say something before the listener has even heard it. You can get a sense of what it's about. With digital distribution I think you are sort of losing that. I like having something to hold, and open up. Reading the notes, looking at the pictures, I even like the way the ink smells when you open a cd, or an old record. Yes, it's easier, and I do enjoy seeing what I "drunk-downloaded" on my iTunes sometimes, but having the real thing is better to me.
[youtube _oeBKYGSrlI nolink]
Stoli: Do you have any plans to tour this summer and are you excited for 2011 HOTEL CAROLINA FEST in South Carolina?
 
JM: Absolutely! Touring is just about my favorite thing ever, so I try and get out as much as I can! I just returned from a quick run with my good friend Ernie Halter, and will be going out on a quick Northeast run in early July, so make sure everyone goes to my site for dates! Then in September, I have the honor and privilege of playing the 2011 Hotel Carolina fest in South Carolina! This thing is huge- and packed with some AMAZING talents- Ernie Halter, Tony Lucca, my friend Jerad Finck, Ingram Hill – too many to list! After that, I hope to announce some pretty big things soon …
 
Stoli: How do you get psyched up to hit the stage and play live?
 
JM: I am usually pretty laid back right until show time. I used to get super nervous before playing when I was first starting out,   but now I am just trying to remember songs that I want to play. Right when I walk on stage is when I get excited about it. Then, once I start playing if the crowd is into it, and singing back with me, I can't help but smile. I love seeing new faces and getting to interact with the crowds, or joke around with them in between songs, or ask them what they want to hear. The live show is what it's all about.
 
Stoli: Does it bother you when fans download your music without paying for it?
 
JM: I probably shouldn't be saying this, but I am kind of impartial to the whole download thing. Of course I would like to have everyone give me their money for my records, but I am really happy that people are into it, even if they found a way to cheat the system. I remember talking to Dave Navarro about this a while ago and he felt the same way, and added that unless you are someone like Prince, or Britney, your record sales money isn't what everyone thinks it is, but he could go tour for the summer and come home with a nice chunk of change. I guess that applies to my situation as well- if someone downloaded my record, then they are hopefully going to like it, and then come to the show, and maybe pick up the real thing so it all works out.
 
Stoli: I respect you for pursuing your dream and passion no matter what the cost. What drives you to never give up and where do you want to see your career go?
 
JM: Thanks, but it's not as steadfast as you would think. There have been a few times while writing the new record where I was really unsure of myself- I think everyone goes through self doubt from time to time and actually that was one of the themes on the new record. I am blessed with family and friends that are constantly reassuring and give me a kick in the ass when I need it. My agent Eugene Foley has been incredibly kind and nothing but encouraging. So whenever I got down, they were there to help me back up.
 
As far as the career, I would of course like to be as busy as possible and reach as many people as I can. To keep playing bigger and better shows and tours, but the truth is I am really enjoying the ride right now. The fans have been AMAZING and they really make my job easy. As long as I can keep writing and playing to them, I've got it made. Hopefully someday soon there are a lot more faces to play to, just got to keep at it.
 
Stoli: What is coming up for Jared McCloud and where can we follow you online?
 
JM: Well, the tour in July should be incredible. I am going out with my dear friends Andrea Nardello and Jared Costa who are both out of the Philadelphia area and immensely talented. Whenever I get around those two it just gets crazy so I expect everyone to come see what happens… you won't be disappointed! I'll be hitting Stanhope, NJ, Wilmington, DE, New York City, Philadelphia, Albany, Hartford, Cambridge, Portland… basically allover the Northeast.
 
After that I have some awesome things going on. I'm doing a few videos for the new record, and couldn't be more excited to be a part of Hotel Carolina this year. The best way to keep up with me is follow on facebook, and make sure you hit that "like" button! I'm also on twitter (jaredmccloud) and go over to my page for news updates- which there will be some pretty amazing thigs to report soon… 2011 has really been great so far, and I can't wait to see where it takes me next.
 
www.jaredmccloud.com
www.facebook.com/jaredmccloudmusic