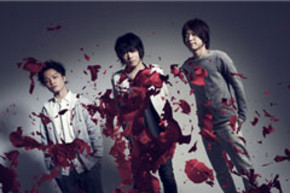 Prague is a popular three member group from the Tokyo area. Lead vocalist Yuta Suzuki, who is also the guitar player, and Kensuke Ito, drums, were high school classmates. They were members of the same after-school music club and spent many free hours playing and listening to music. After graduation, they enrolled in a local music college and met Tsuguhito Konno who would become their bass guitarist when they officially formed a band in 2006.
Originally called Sound Coordination, they built a following through their regular live house appearances, and released two CDs independently. Thanks to valuable fan support, and the success of their self-released CDs, they were signed by Ki/oon Records, a subsidiary of Sony Music Japan. Since then, and with a name change to Prague, they have had two major label album releases, and recently their new mini-album was introduced. A unique offering by this band is their studio-live series, in which the band regularly broadcasts a free live show via Ustream.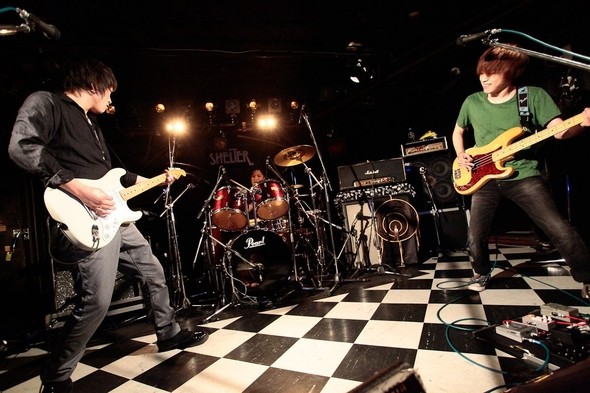 Some have described Prague's musical style as "electro-rock without the electro," in that they compose, craft, and play music as though their band included a synthesizer, yet it is the simple instrument trio of guitar, bass, drums, with the addition of some of the strongest, clearest voices in current Japanese rock. Their well-defined style has proved popular and the band played the "Rock in Japan Festival" in 2010, and performed at the end of year "Countdown Japan 10/11."
As well as performing as a group, upon occasion vocalist Yuta Suzuki performs a solo acoustic set of the groups songs. With just he and his guitar, his voice and style bring in the same fans and excitement as the full "plugged-in" band performance.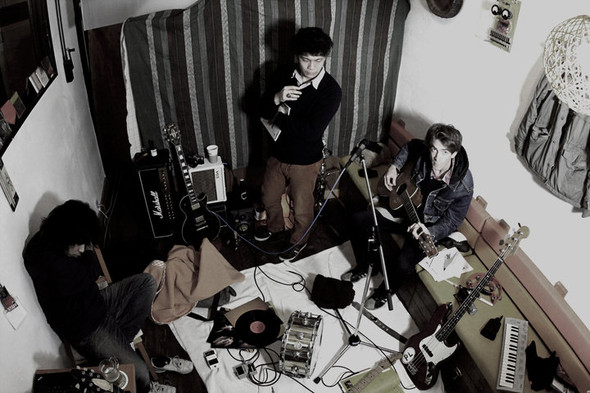 A staple of the live house scene currently is a band called Sunset Drive. This three member band, consisting of two Japanese members, Tosh and Shinta, with New Zealander Alastair, perform their unique brand of blues infused indie-rock before live audiences on an almost frantic basis. There are few weeks one can not find them playing live somewhere in the city. Refreshing is that this band will play almost any show; large or small, for free or paid – they just seem to love to play live for an audience.
With the recent devastating events in Northern Japan, Sunset Drive has stepped up to lead many charity and benefit shows; encouraging their own fans and other bands to come together regularly to provide music and gather donations for relief efforts. Had the earthquake and tsunami not happened, I am sure this band would be playing just as frequently, at shows where they would keep the ticket sale money. However, they willingly play for no fee, and all money raised goes to Japan Red Cross and other agencies. It is not unusual for them to "give up" $3000, so the funds can help those in need. Their being a well-rehearsed and exciting band, playing for the love of playing and the music, plus leading other bands to perform for their benefit of those in need, serves as a shining example of non-diva rockstar behavior!
http://www.reverbnation.com/sunsetdrive
By: Apryl Peredo – inter.idoru@gmail.com – http://interidoru.com