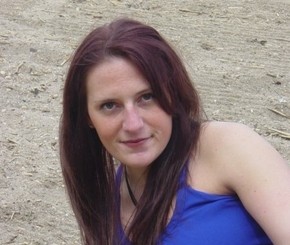 My next guest not only connected with me thru her music but also the fact that she studied at Berklee in Boston and is from Long Island, NY. Allow me to introduce a musical breath of fresh air by the name of Victoria Mierlak. Victoria recently released her EP 'From The Inside Out' and its a four song collection that shows her range and vocal ability. It also shows her talent for songwriting that is authentic and a reflection of her life. Join us today as Victoria talks about college, relationships, having a day job, and much more!
Stoli: Where are we talking from today and are you excited for summer?
Victoria Mierlak: I am currently in NYC. Spring and summer are my favorite seasons. I love spending time outdoors, near the water, playing outdoor sports, hiking etc. so I am very excited.
Stoli: How did attending Berklee & NYU for music help your music skills and also learning about the music business?
Victoria Mierlak: Going to Berklee taught me everything possible about music, it is a musician's dream. I am learning more and more about the music business as I immerse myself in it. I did not take any business classes so learned mostly through my friends and word of mouth. Now, I get the hands on experience. I went to NYU for my masters in Music Therapy. This program offered a lot of opportunity for personal growth which has helped me be more confident in my music and sharing music with others.
Stoli: At what age did you know that you had the talent to really do something as a musician?
Victoria Mierlak: I started singing when I was little. I was always nervous to sing in front of others. When I was about 8 years old, I attended a music theatre camp. I had a big solo song (Someday My Prince Will Come). During dress rehearsal, I started singing and couldn't make it through. I ran off the stage crying, I was so nervous. I don't remember what got me back on stage after that. I believe that I was born to perform and share my music with the world – it's innate for me. The way I feel when I sing, perform and write music, is enough to tell me I can really do something in this field.
Stoli: How long were you busy writing & recording 'From The Inside Out'?
Victoria Mierlak: I had all the songs written already and was finally ready to take the next step by putting them together on an album.   It took about 2.5 years all together. I recorded in Boston with Kenny Pappaconstantiou at The Bean Music Studios.
Matthew Cahoon, of the band Everpresent which I am also a part of, did alot of work on the album as well.
Stoli: What were you referring to by calling the EP that title?
Victoria Mierlak: This CD is comprised of songs that are written from my life experience. So, the title is referring to my feelings and experiences being put out into the world.   From the inside of me, my soul, to the outside world. I have always used music as a creative outlet. From listening to Sarah McLachlan, whose music is so heart- felt and real, I wanted to put my own life and feelings into song.
[youtube hhfYfNkYTRo nolink]
Stoli: I really like your song, "What You Want." What in your life experience is that song about?
Victoria Mierlak: "What you want" is a song I wrote at Berklee about a relationship. Writing this song was a way of working through the ending of this relationship and trying to understand why it ended and how I could move past it. It is about the trials and tribulations of the relationship and my own view of it.
Stoli: How does writing & recording music help your life on a spiritual level dealing with life trials and tribulations?
Victoria Mierlak: Music is my creative outlet. I write about things that I go through in my life. It helps me to express my emotions and also figure things out in my life. When I am doing my music I am on an incredible spiritual level.   It is where/when I feel most comfortable and safe. Playing and writing music also gives me a strong sense of clarity and understanding on many levels.
 
Stoli: Do you have a job as well to help pay the bills or is music full time?
Victoria Mierlak: I am a music therapist full time. I work in the South Bronx at an adult outpatient psychiatric clinic. Being a music therapist allows me to be engrossed in music and it gives me the chance to help other people through music as music has helped me on so many occasions.
Stoli: You are still young, but would you like to have children one day and will you still do music?
Victoria Mierlak: I will definitely have a family and kids one day. I want my kids to be immersed in music and other creative outlets. I don't plan on ever stopping my music. I will always be involved in music in one way or another – it is my passion and what I was made to be doing.
Stoli: What venue in NYC do you love to play and any shows coming up?
Victoria Mierlak: I have recently started playing in NYC. My first NYC gig was in January at Pig 'N Whistle in midtown.   I had a blast there. When I played with Bossa Nova Beatniks I had the pleasure of performing at CBGB's which was amazing! I have a show Saturday, April 16th at UC Lounge in the Lower East Side which I am very excited about.   I just love performing and doing at different venues.
Stoli: What is coming up for Victoria Mierlak and where are you online?
Victoria Mierlak: You can purchase my CD at www.cdbaby.com/victoriamierlak, I am on iTunes, also www.facebook.com/victoriamierlak and www.myspace.com/victoriamierlak. I plan on continuing performing and hope to start a full length CD soon. I am currently working with Eugene Foley and am part of a Boston based band as well called Everpresent. There are a lot of exciting things in store. Stay tuned…