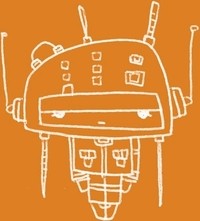 Get ready for an out-of-this-world adventure that will take you "to infinity & beyond!" (gotta love a good Buzz Lightyear reference)   Rob Maddison is the mastermind behind Spaceships Are Cool writing & performing all the tracks on the new record.   Guest appearances include: Helen Maddison on viola, violin, cello & saxophones and Ben James on piano.   As an electronica musician, Rob started Spaceships Are Cool back in '06 with a vision to make space-like music.
I would have to say mission accomplished for Maddison as Heart Echoes can best be described as a trippy space odyssey filled with supersonic fuel.   All 13 songs on this album will leave you in a trance as if you are actually traveling through the outer depths of the solar system.   I'd also like to refer to this record as draggy U (universe) music to float along to.   If you ever happen to find yourself in a spacecraft headed to the moon, stars, Mars or maybe even Uranus then this would be the perfect soundtrack to bring along.  
I have to say the one aspect that really impressed me here was the overloaded use of sounds/sound effects.   What I experienced from this LP was an explosion of audio inside my ears.   The reason behind this is because Rob Maddison pretty much will play whatever he can get his hands on.   For instance, Spaceships Are Cool has used everything from 1960s stylophones, omnichord, theremin and melodica to acoustic guitars, Jen sx1000, moog synths, Tenori-on and even toy phones & speak n spell!   You will see that Heart Echoes is like nothing else you've ever heard before in your life; I can assure you that!
The style has been referred to as: "sci-fi sunshine pop", "like my NES made an LP", "retro folktronica" and "daydream romps through a blip-rock playground".   I can sense a new spaceman robot dance in the making!   For me personally, this entire CD was a bit too out there for my taste.   I honestly could not picture myself listening to this kind of music on a regular basis.   The good part though is that everyone is different and that's what makes the world go round.   Variety is the spice of life and that's why I know Spaceships Are Cool will do just fine.  
By Jimmy Rae (jrae@skopemag.com)
[Rating: 2.5/5]