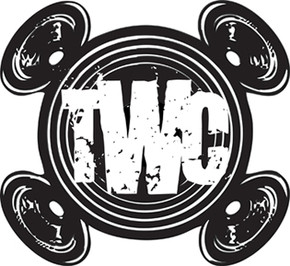 Let's face it — raw writing talent doesn't come around every day, and what also doesn't come around every day is a trio of writers that have individually, and collectively, worked with some of music's biggest hitmakers out today.
What hitmakers you might ask? How about Beyonce, Rihanna, Sean Kingston and Enrique Iglesias just to name a few?
 
Formed in 2007, The Writing Camp, or TWC, which consists of writers Evan "Kidd" Bogart (founder of TWC), David "DQ" Quinones and Erika Nuri, have created nothing but buzz in the industry.
 
"We're not very picky, if you inspire us, we are open to anything," says Bogart about the array of artists they've worked with.
 
And open they sure are.
 
Inspiration seems to be the powerful driving force behind the songs TWC writes. For the most part, Bogart says that he likes to write with the artist as much as possible.
 
"When I write, it's a blueprint," Bogart explains. "I compare writing basically like 'Project Runway'…you make a dress, and fit the dress to the person wearing the dress. Some artists wear songs differently."
 
"I didn't write the song "Whatcha Say" for Jason Derulo," Bogart continues, mentioning that it was originally meant for Sean Kingston. "The label didn't want it, Sean didn't want it."
 
TWC came to fruition when Bogart and Quinones met and collaborated in J.R. Rotem's Los Angeles studio with other songwriters, which deemed to be a success.
 
"During the process of making Sean Kingston's music, I was introduced to DQ," Bogart remembers. "I blew him off a few times…DQ would be pulling up to the studio, but sometimes I'd say 'I have to cancel', but we kept trying and we started writing together and have been writing since. We clicked."  
 
With both gentlemen, and the addition of Nuri, whom Quinones himself started writing with, the trio "just stuck as a unit".
 
Nuri, who started out working with Organized Noize back in the day, is no stranger to the industry. With 15 years of writing under her belt, she has worked with the likes of Babyface, K-Ci & Jo Jo, Fantasia and B2K.
 
As for Quinones, Bogart mentioned that he was the "least experienced" of the trio, but in a good way.
 
"We kind of took him under my wing," Bogart says. "He had engineered songs for Brandy, and we said' 'dude we gotta get you on the album.' Nine months later, we had her first single [off of her 2008 album, "Human"]. Once that happened, the unproven theory of The Writing Camp and the collective and the philosophy and these individual unique superstars worked as a collective."
 
TWC's music publishing arm is also a force to be reckoned with.   The team includes Greg Ogan, Shari Short, and Eric Bellinger, who with Nuri recently penned "Without A Fight", performed by Janelle Monáe, that will be featured on the November 5th release of Tyler Perry's "For Colored Girls".  
 
Bogart himself has quite a musically-inclined background as well. The son of Neil Bogart, founder of famed Casablanca Records, Bogart grew up in an "eclectic music family", where he listened to everything from KISS to the Village People to Run-D.M.C.
 
"I was the kid in school rockin' a jean jacket with all the rock patches, and knew every song to C&C Music Factory and MC Hammer," says Bogart. "I'm definitely a true hip hop head. I love 'ol school stuff, mid-80s to mid-90s, anything. I probably know the lyrics of over 200 hip hop songs by heart."
 
Like Nuri, Bogart also started off young in the industry, working with the likes of Interscope and Warner Bros. Records.
 
"I knew I wanted to be in the music business," Bogart says of his childhood. "I remember listening to the radio, (and) I would record them, rewind them and practice the song."
 
Though Bogart has been in the competitive, and often cut-throat music industry for a long time, he's not one "to be gotten over on", and in turn isn't out to screw anyone over either.
 
"My dad is known as one of the kindest and generous people in the industry," says Bogart. "I think that people should understand that I'm a fair and generous person and look out for a lot of people. My writers are my babies, I put them first. I think nice guys finish, and they finish pretty damn well.
 
The overall message in all this — "You don't have to be shady in the business".
 
"We believe in writer's splits…you know, like pop producers, songwriters get the shit end of the stick. Producers try to screw us out of our splits," Bogart explains. "You're more worth it than they are. No one is buying beats anymore. It's not about beats anymore, it's the song."
     
For more information on The Writing Camp, visit www.thewritingcamp.net.
Author: Erika Y. Gradecki – egradecki@hotmail.com