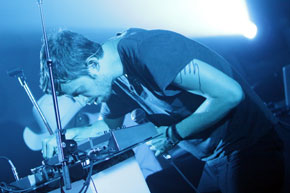 Yeasayer performed to a packed crowd at Masquerade in Atlanta last Saturday. They delivered their unique mash up of psychedelic rock and Middle Eastern sounds.

It is upbeat and dance friendly indie pop with layers of exotic eastern sounds like bells, sitar strings, vocal chants and traditional folk percussion delivered as carefully composed and arranged samples. On top of the electronics they add bass, guitar, and drums. Word is Yeasayer used to do more with exotic instruments on stage but have opted to lean more heavily on samples. Regardless of their methods the sound was rich and captivating. They masterfully mix old world sounds with new electronic sensibilities.
The music swam through the crowd and got bodies moving. Lead singer Chris Keating's funky falsetto vocals sailed over the crowd as he sang favorites like "Sunrise". Anand Wilder tool the mic on the single "O.N.E." off their new album Odd Blood. On "Wait for the Summer" both Keating and Wilder's voices joined and coalesced over intricate sitar strings and divergent melodies. The vivid sounds were supported by the dramatic strobes and lighted columns on stage that turned on and off and glowed in different colors. Yeasayer set forth a mystical musical offering that was enthusiastic embraced by the adoring fans.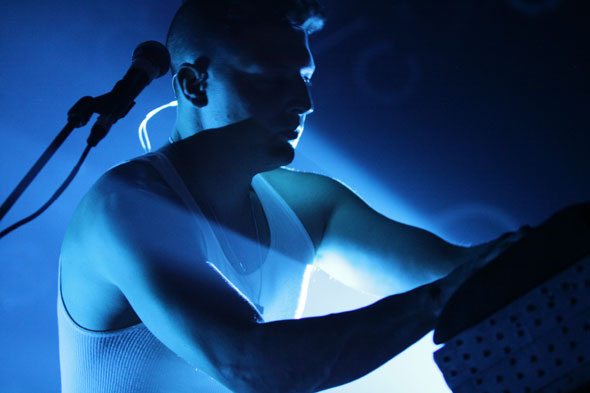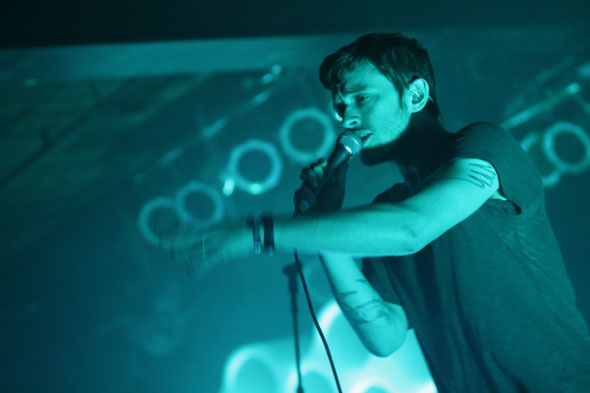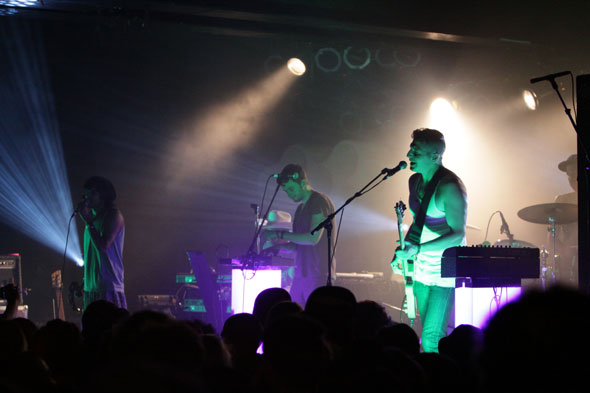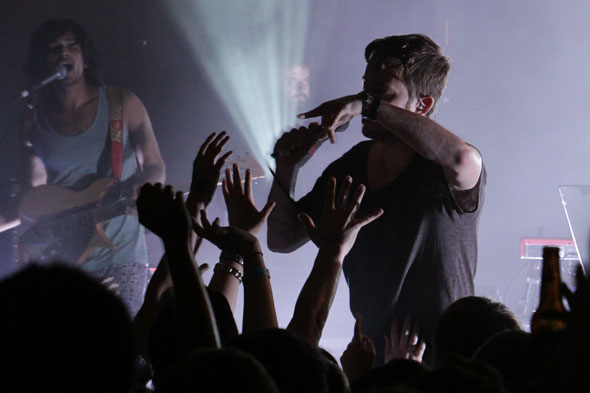 Setlist (not in any particular order)
Wait for the Summer
Madder
Tightrope
Rome
Sunrise
2080
Grizelda
Mondegreen
Strange Reunions
The Children
O.N.E.
Ambling Alp