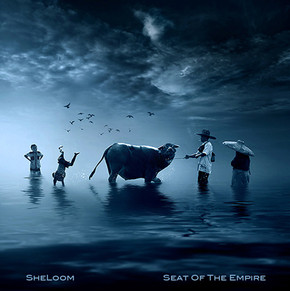 Canadian Jordon Zadorozny, formerly of Blinker the Star, and Italian producer and musician Filippo Gaetani (Sting, Miles Davis, Al Di Meola) have come together across an ocean to share a single musical vision they call SheLoom.
Like schoolmates, the two started sharing musical ideas and scraps of audio, discovering a shared musical vision, and developing a creative working relationship. Their intercontinental collaboration culminates on their debut album, Seat of the Empire, which can be described as a blend of XTC, Todd Rundgren, Chris Squire, and Supertramp.
Download The Single "Bolero":
 
SKOPE IT HERE!