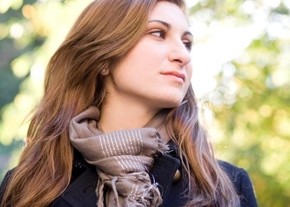 When I was 17 I was young, wild, crazy, & immature for sure. My next guest just blows me away not only with her music but also by how focused & disciplined she is at the young age of 17. Allow me to introduce my next guest coming out of New Jersey, Catalina. Catalina has been very busy promoting & performing her debut album that is out now. Join us as Catalina opens up about where she is at now & where she is going!
Stoli: Where are we speaking from today and what is up for tonight?
Catalina: Right now I am home in Westfield, New Jersey. It's a weekend and it's my friend's birthday so tonight a bunch of my friends and I are making dinner and having a girl's night together to celebrate. I try to balance friends family school and music which sometimes gets a little crazy.
Stoli: You have been doing music for many years. How did tyour family help to encoyurage you to pursure your passion?
Catalina: My parents never put a limit on what I could do. When I was little I wanted to be either an astronaut or a singer when I grew up. My parents made sure that I never lost that ability to dream and they gave me all the support I needed to reach my lofty goals. Driving me to rehearsals, sitting in the recording studio, looking through pictures, they were there for all of it and I know I couldn't have finished this album without they're constant support behind me.
Stoli: On your album notes you shout out your dad. How important is your relationship to your father in life & music for you & so many other young women?
Catalina: I'm such a daddy's girl and I'm so spoiled. Having such a great dad has made my expectations for boyfriends pretty high. Girls should be treated like princesses and I wish more boys realized that. A girl's dad sets the tone for the other men in her life. I think the saying is true that you marry someone just like your dad. Lucky for me, I couldn't think of a greater guy.
Stoli: You are under 20 years old but your lyrical content is more mature. How much of your real life do you express through song?
Catalina: When creating this album I chose songs that I thought truly reflected some aspect of my personality. My whole life I've been told that I act older than my age. I would never write or sing a song that I couldn't relate to in some way. Every song on the album is part of me in some way and expresses part of my life.
Stoli: I get the feeling you do music for more than money & fame. What does being an artist and music help fulfill in your life?
Catalina: Music is my biggest passion. I love writing, performing, and listening to music. It's a cathartic experience writing a song or performing one when it represents so much of who you are or what you want to say. There's nothing like the rush I get when I'm on stage or singing. It's the greatest feeling.
Stoli: Who are some female artists past & present that you look up to and try to emulate?
Catalina: I really love strong female singers. Kelly Clarkson, Celine Dion, Joni Mitchell Beyonce, Carrie Underwood are some of my favorites, women who represent strong independent females.
Stoli: I love your song, "I Want To Live." What inspired you to write & record that song?
Catalina: I love the song I Wanna Live because it is so much of who I am. The song is all about the desire to do something greater than average, and to be someone who is more than ordinary. I'm just starting my music career, but already I feel closer to my dreams.
Stoli: How did you develop such discipline so young to pursue music & sacrifice to make that a reality?
Catalina: My parents taught me to be disciplined. Early on I discovered what was really important to me and made sure that it came first. Everything else is extra. If I get time with my friends that's great, but it comes after my schoolwork, music and family. If you're serious about something you'll make the sacrifices necessary for it to happen.
Stoli: Do you feel female musicians not only have to have a great voice but they need sex appeal as well to succeed?
Catalina: Sadly, I think sex appeal is a huge factor in whether or not a female artist will become popular. Sometimes it becomes totally about the appearance of the singer, and not about the music.   It bothers me that some women think they have to objectify themselves in order to make it in the music industry. I think what people really want to see is a confident performer. If you are comfortable with yourself that will come through in your music. Confidence is beautiful, that's what you need to succeed.
Stoli: On your time off what do you like to do to get some R&R?
Catalina: When I have time off in the summer I'm always down the shore. I love the beach and the water. We have a boat and I love going on boat rides before it gets really crowded. Summer is my favorite time of the year because my whole family is together. My favorite memories are at the Jersey Shore.
Stoli: Do you plan on attending college or will you go full time with music?
Education has always been so important to me that I can't imagine myself not going to college. So I plan on attending college as a musical theatre major. I know I can handle school and my music so I'm not worried about having to choose between one or the other. They're both too important to sacrifice one.
Stoli: You are busy prepping the new album. Please tell us where you are recording and what we can expect?
Catalina: The album was released onto iTunes in January and is also available for purchase on cdbaby.com. The album is upbeat and fun. It has a lot of catchy lyrics with a pop-rock feel and features my single "Like I Care." Right now I'm working on a promotional campaign. I've made some regional TV show appearances and been on some radio talk shows to promote the album. So far it's been going pretty well and my music has been playing on radio stations across the country.
Stoli: What is coming up for you & where can we follow Catalina?
Catalina: My website www.officialcatalina.com helps fans follow me, along with my facebookfanpage and my myspace, www.myspace.com/catalinaofficial. For now, I'm trying to get my music out there for people to hear. I'll be performing at National High School Teen Idol, in June, which is where I got my start. I'm never 100% sure what's next for me, which is why this journey is so much fun. I'm just trying to enjoy every moment of the experience as it comes.