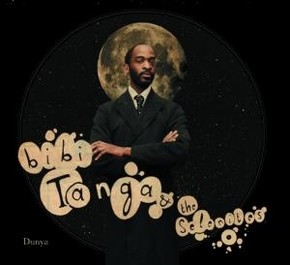 On Dunya, Parisian musical patch-worker Bibi Tanga crafts an interstellar inoculation of grooves and grit. With a wildly eclectic heart, the record references fellow afro-futurist Fela Kuti, funk foundationalist Curtis Mayfield, British post-punk pioneers The English Beat, famed New Orleanian jazz soloist Sidney Bechet, and a list of luminaries that gets increasingly obscure with each carefully-curated curiosity.
Enlisting the invaluable assistance of producer Professor Inlassable — who worked on both
of Tanga's past releases, 2003's Yellow Gauze LP and 2009's It's The Earth That Moves EP — Bibi and his band of moon-dwelling Selenites fire on all cylinders with their latest offering.
MP3: "BE AFRICA"