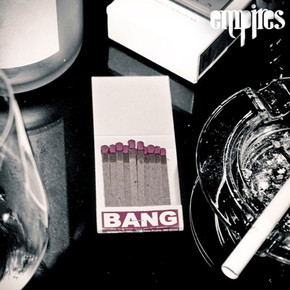 Chicago rockers EMPIRES are thrilled to be hitting the road this summer in support of their highly praised EP, BANG. Beginning May 15th in La Crosse, WI, the band will embark on a five-week national tour with songs that The Chicago Tribune calls "refreshingly unpredictable," MTV praises as "all ethereal and doomy like the Black Rebel Motorcycle Club or the Black Angels, but with a little bit of My Chemical Romance snarl thrown in for good measure" and Metromix raves "pretty much out-Killers the Killers."
To get fans excited about the upcoming tour dates, EMPIRES is offering the soaring and anthemic DAMN THINGS OVER, for free download at:
Since the beginning, EMPIRES has taken full advantage of the Internet and online communities as a means for getting the word our about their music. Allowing kids to download their music for free, the band offered various releases via their website.