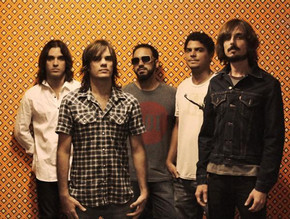 The music video for 'Alright' was recorded with Brazilian screenwriter / film director Pedro Severien in Recife, Brazil. The video works almost like a moral fable. The brutality, greed, and envy destroy two characters who are fighting for a magical water source and the conquest of a woman.
In the course of the video two men experience the conflict caused by the water's mysterious appearance, and how the struggle for control of it pushes them towards death. Inspired by the short film "Neighbours" by Norman McLaren, we used the technique of photo-sequence (catch the action moving action in a few frames per second) to film the clip.
Now we bring to you the video, "Alright," directed by screenwriter Pedro Severien.
[youtube kGSk32s5vLs nolink]