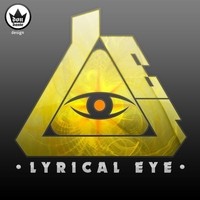 I recently received this demo of four songs and was curious to find out just who this Lyrical Eye person was.   Turns out his real name is Stefan Eliades and was born in the small island of Cyprus.   This artist/songwriter has also lived in the United Kingdom where his music career really started to take off.   Performing since the young age of 15 around his home land of Cyprus, this young man shows no signs of slowing down anytime soon.   Quite the opposite for Lyrical Eye as he has been gaining major exposure all over the place.  
The tracks on this disc are in the realm of hip-hop/rap/R&B.   This artist blends it all together to make up a very fresh 'n' fun flavor.   The mix of styles jive perfectly together as Lyrical Eye delivers some dope rhymes & doper beats to tag along with smooth R&B sensations.  
Right off the bat on the opener, "It's Official", you hear a highly commercialized sound that is both club & radio-friendly.   You get hot dance beats with a hype flow right away on the first track.   There are some talented musicians featured on this song such as Casely who has worked with such artists as: Flo Rida, Pitbull and DJ Khaled on hit singles.   There is also the #1 rated hip-hop artist in the U.K. that goes by the name of Sway on this cut.   One other artist, Marka, is also featured on this track plus many other special guests pop up on this demo: Trey on "She Like", A Jay & Chris Lee on "Yeah" and Boes on "Star Struck".   So…between all the added help and Lyrical Eye's gift for gab, this new project has definitely got potential.
What I liked about Lyrical Eye's approach to music is that he can rap with the best of them while also spillin' some lyrics with ease & finesse.   It's not just rap and it's not just hip-hop and it's not just R&B; it's a little bit of this and a little bit of that!   All four numbers have the potential of being radio hits & club-hoppin' hooks without a doubt.   With that being said, commercially Lyrical Eye does have it nailed but only because the overall sound molds right in with the rest.   I'm hearing a similar style to that of "Today's" music and that overly saturated voice effect that T-Pain has popularized throughout this recording.   From a business aspect, this record is an instant success but from a creative & original standpoint this demo lacks that.   I do think Lyrical Eye has definite skillz and talent galore to hit it BIG in this field.   However, I would love to see Lyrical Eye step up to the limelight and shine as an individual artist and not as another copycat performer.   We have so many copycats out there flooding the markets with the same-old, same-old BS.   I believe Lyrical Eye can change all this nonsense but only he has the ability and power to do so.   So…I ask then what's it gonna be???   For more on this talented artist as he hopefully attempts to change up the music scene, SKOPE out www.lyricaleye.com.  
By Jimmy Rae (jrae@skopemag.com)
[Rating: 3/5]