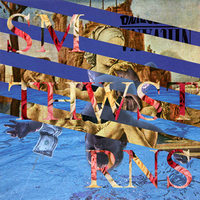 Devices like Autotune and albums like Heidi Montag's Superficial have many worried about the future of music and how authentic things may turn out. (Although the universe scored a big win with the weak sales of Superficial. Right on, universe.) But with bands like The Smith Westerns around, the universe may have scored another big win. Their classic, 70's pop-influenced sound, fused with some jangly Nuggets-esque tracks makes all the right moves on their self-titled debut. But why are these dudes the saviours for the future of rock and roll: none of the members of the band are legal drinking age. Ranging in age from 17 to 19, the four young upstarts from Chicago are generating a lot of buzz, and with good reason.
Much like Girls, another buzz band who The Smith Westerns are touring with, their debut album exudes a vibrant and unabashed sense of youth. The potential for The Smith Westerns is limitless, and the ten tracks on the record speak to this potential. "Gimme Some Time" is a classic, stomping janglefest, with a sing-a-long chorus that seems destined for the beach.   And "Diamond Boys," a piano-laden, greased up jam is oddly epic, without trying to be.
Amidst scuzzed out vocals and persistent, booming rhythms, The Smith Westerns have become the garage band that every other garage band aspires to be.
While The Smith Westerns truly are a band full of potential and possibility, their charm relies on the fact that there is plenty of time for things like potential and possibility. The Smith Westerns are concerned with today, and there is no other moment besides the one they're experiencing, right now.
By Joshua Kloke
[Rating: 3.5/5]