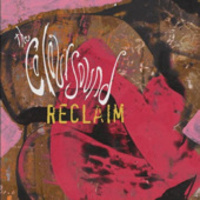 Turns out The Office isn't the only thing to come out of Scranton, Pennsylvania. Many years ago, Sean Hieter and Doug Batt got together to pack College bars with their meaty, sweaty brand of rock. And now, some 10 years after that meeting, Hieter and Batt act as the driving force behind the Colorsound. Reclaim, The Colorsound's latest packs a mature sound complete with acoustically-driven hooks that brim with the sonic evolution that the members of The Colorsound have no doubt struggled for.
Their story of rock and roll struggle is not an uncommon one; but the depth of their harmonies does stand alone. You'd have to believe that their ability to let tunes like the six-minute pseudo epic "We're On Fire" stretch with a patient sense of hope and charm is the result of Batt and Hieter's long-term relationship.
However, no matter how charming, deft or mature Reclaim is, often packing the unmistakeable wallop of 90's solo-driven rock or the bubbly persistence of early Modest Mouse, the EP still suffers from decidedly poor production. There's a hollow feel that creeps up way too often on Reclaim, most notably on "Get Even." Catchy as it may be, the rhythm section may as way have been grabbing a beer from the fridge.
Full credit goes to The Coloursound for sticking with their vision, a struggle detailed very clearly on "The Waiting Hours," something of a rock and roll manifesto. One can't help but wonder where the band would be with a proper producer behind the glass; the band's synergy is evident, but a key piece of the puzzle is still missing.
By Joshua Kloke
[Rating: 3/5]