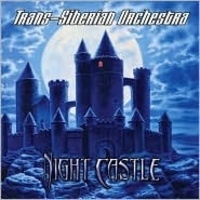 TSO is recognized as the ultimate touring operatic/theatrical act in music today.   Selections from the new offering are being previewed on the current annual TSO Christmas tour.   When you have a stable of the top writers, musicians and vocalists in the business, it makes for a flexible and versatile, writing platform without boundaries.   The TSO fantasy tour continues in another direction with this release.  
This two disc w/story booklet offering, is done in true rock opera orchestrated style (an opera done in rock format), where I personally felt that Tommy seemed to be more like a theme album ala seminal works like Jim Steinman's Bat Out Of Hell and Floyd's Dark Side Of The Moon.   The presentation is done in two parts, and the classical meets metal style makes this a fresh listening treat.   You get the layered effects of shredding guitar and violins, complimented by full percussion, orchestration, and rock styled vocals.  
The story line follows a young girl vacationing at a beach house her grandfather had built.   On the final night she was there, she snuck out and encountered a man building a sand castle on the beach by bonfire light, with a story to tell the girl.   The story wanders down many paths, and ends with a twist, which I'll let you discover on your own.   This of course is explained through the songs, operatic style.  
On this CD TSO gives you a look into a different mystical fantasy world that they have already pioneered in the rock world with the band Savatage, and certainly on the Christmas level.   The mingling of actual classic riffs with the original score works extremely well.   The album is produced by founder Paul O' Neill who also wrote the story and lyrics.   Paul and writing cohort keyboard wiz/co-producer Bob Kinkel seem to have a penchant for having shredding guitars chasing piano riffs, which is always a good thing!   Still time to run down and pick one up or have one of the online outlets express mail for a gift, or grab one for the friends you'll see between or after the Holidays!  
By R.M. Engelman
[Rating: 4/5]