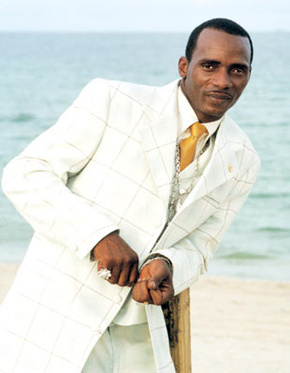 If you haven't heard the song or seen the "video" here is The new Sanchez Ft. Tiger Woods song called   Won't Surrender, off of his New   album Now and Forever due out Febuary 9, 2010.
[youtube -XHjbgy6jtM nolink]
The first single from Now and Forever is "Longing To Come Home" on the Protect & Serve riddim, it is currently climbing the US world & reggae charts. "Won't Surrender" touches on the controversial subject matter of infidelity and what an untrusting companion goes through in this situation. On the song "What Do I Have To Say," Sanchez is trying to capture the attention of a woman that he is attracted to. "Release the Property" is about the elusive quality that the one you're pursuing possesses. Sanchez goes on to explain the elements that draws him to a woman. The songs "Who Am I Without You," "Extraordinary" and the title track 'Now and Forever' displays the loving and sensitivity that proves why Sanchez is one of the most beloved Lovers Rock Singers in Reggae Music. NOW AND FOREVER is classic Sanchez.