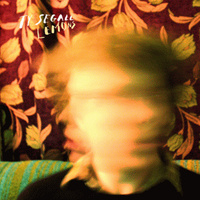 Lemons, the second full-length from Ty Segall, calls to mind many genres, including psychedelia and garage punk. Hell, there's even hints of freak-folk and noise-rock, if you want to get really specific. What doesn't work in Segall's favour is how many bands are proliferating knock-off sounds in each of these genres these days, jumping on that "Revival" bandwagon. But let's face it; anyone releasing records on Memphis's soon to be legendary Goner Records isn't jumping on that revival train anytime soon. Squeeze Ty Segall's Lemons hard enough and one thing will drip out; freaskishly dead-on authenticity.
After leaving san Francisco's the Traditional Fools, Segall took went on a solo mission, literally. Playing shows alone onstage, with guitars and kickdrums, Segall quickly learnt how to bend the ebb and flow of his garage mastery all on his own. But it seems like Segall also realized this probably wasn't necessary. True to form, while each of the tracks on Lemon feature distinct variation, each single track follows a singular vision.
There's a spooky, hypnotic feel to "Untitled #2." And although a track like this showcases some of the darker corners of Segall's garage aesthetic, the rush back and forth between acoustic and electric guitars is tad predictable. Segall rarely leaves his songs opportunity to grow in directions unknown. The Egyptian stomp of "In Your Car" follows that same, back and forth formula. Which begs the question; is Segall simply an unadventerous songwriter or does he prefer to keep his tunes as lean as possible?
I suppose a question like that won't be answered anytime soon, so it's all a matter of preference. Lemons is an unabashed lo-fi, garage-rock standout. At times, Lemons sounds like you're listening to a Little Steven's Underground Garage, on late night radio. The songs on Lemons are tight as air and catchy as hell, narrow-minded as they may be. One can't but wonder however, with Segall being the wickedly talented songwriter he is, if branching out a little wouldn't be such a bad idea.
By Joshua Kloke
[Rating: 3/5]