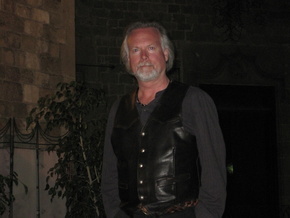 Planetary Nights' debut album "Elliptical Motion" is as singer-songwriter RJ McSweeney describes it "original Americana rock n roll". It was produced by Mark Hermann and includes Rob Clores (Black Crowes) on keyboards and percussionist Graham Hawthorne (David Byrne).
The opening song"Road Trip", was recently licensed by ESPN as the theme song for a twenty segment series, "Mort Goes to Camp" and was also extended for SEC and Big East Conference College broadcasts. The song is described as "a roll down the windows and crank up the music spirit of adventure and freedom".
"Planetary Nights," the album's title track," deals with the continuum of relationships throughout life – our continual need for them and their natural ebb and flow". "I think each song portrays a different dynamic of human emotion that people can relate to at different phases of their own lives."
RJ is currently working on building his fan base and getting ready for the release of a live CD in January. The CD, titled "Live 'n' Untethered" was record in NYC this summer at Lakeside Lounge and Kenny's Castaways in New York. It includes fourteen songs from "Elliptical Motion" and a new song called "Together".
The CD has Engineer Tim Hatfield doing the mixing. Tim has worked with some popular artists such as Keith Richards, Steve Earle, The Damnwells, to name just a few. Playing on the album with RJ are Al Cohen on lead guitar, Marty Osterer on bass and Rob Draghi on drums.
www.planetarynights.com & www.myspace.com/planetarynights
 
Diana Olson – diolson05@yahoo.com