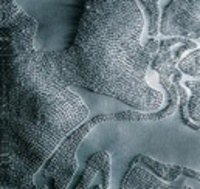 Isn't that what we all want as music connoisseurs is just good-sounding audio for our ears?   Audio-OK are attempting to bring you just that with satisfying music for one to enjoy.   Okay…so don't worry because Audio-OK has got you covered with their debut album, Good Men.  
These Good Men are made up of: Torsten Volkmann on guitars & vocals, Niels Scherer on guitars & vocals, Bjorn Volkmann on bass and Eric Fessler on drums.   This four-man-band is based in Berlin and they have created an eclectic array of musical styles here.   This seven-song EP, in my opinion, is the epitome of different at its finest.  
These four members have blended many styles together such as: rock, lighter acoustic elements, hypnotic notions and even tinges of metal & punk rock.   Throw all of this together with an unusually interesting vocal approach and you have the definitive qualities of Audio-OK.   Torsten's singing, to me, was so offbeat that I was unable to wrap my head around the whole concept of this Berlin-based group.   The mixture of unusual arrangements that don't seem standard mixed with an uncommon singing style made for one surprising listen.   Add to that the thick German accents and it makes the recording sound even more unique.  
What I loved most about this record, hands down, was the fine guitar playing.   Whether it be acoustic or electric, Volkmann & Scherer add in a terrific presence.   Also, I noticed a great all-around sound coming from the whole band.   Especially on the closing track, "Gush", they bring it home nicely as a team to go with a heavy guitar riff that comes unglued at the end.   Big or small, heavy or light, loud or soft; this is the beauty of Audio-OK's musical approach.  
Overall I wasn't blown away by this new album, but this record surely did grab my attention.   If nothing else, I'd take a second listen to this one and I'd recommend experiencing this work for yourself.   For more on Audio-OK and their new release, Good Men, SKOPE out www.myspace.com/audiook.  
By Jimmy Rae (jrae@skopemag.com)
[Rating: 3/5]