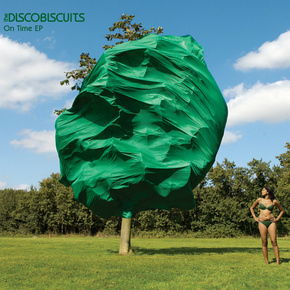 Genre-defying band The Disco Biscuits are hitting the road once again in support of their new EP, "On Time." The band will spend time in California around Thanksgiving before returning to the East Coast for a number of dates in New York and their native Philadelphia, including a five-night engagement at New York's Nokia Theatre between Christmas and New Year's.
The "On Time" EP is out on the Biscuits own Diamond Riggs through Warner Music Group's Independent Label Group. This EP serves as a teaser for the Disco Biscuits' full-length February 2010 release, "Planet Anthem" which will also be distributed through ILG. "On Time" can be purchased online on iTunes and at livedownloads.com for $4.99, or at any of their upcoming live shows.  
Additionally, "You and I," from the full-length album, is available for free streaming online here.