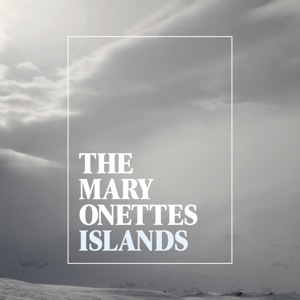 Sweden's The Mary Onettes created a small buzz two years ago when it released its debut self-titled disc. That was mostly due to its 80s new wave sound of shimmering guitars and lush, dreamlike synthesizers.
To many that loved the cd, it brought back many fond memories when Echo and the Bunnymen and New Order ruled the edgier rock stations. Granted, there were some who complained about the Mary Onette's disc being just a nostalgia exercise but the same could be argued about the Killers or Interpol's music at one point in time. (And why is nostalgia is such a bad thing anyway?)
Nevertheless, the Mary Onettes won over its critics because it was good at writing catchy, elegant songs that also resonated with people who didn't live when Ronald Reagan and Margaret Thatcher were political icons.
So what do the Swedish foursome of Philip and Henrik Ekstrom, Petter Aguren, and Simon Fransson decide to do for their second release entitled Islands? Well, not surprisingly, the Mary Onettes stick to the formula that worked before. Yes, Islands (due in stores on Nov. 3) is comprised of more 80s-sounding new wave songs and it is just as pleasantly produced as the group's debut.
From the moment the sophisticated synths and big drums are heard on the strong opening track "Puzzles" to the sweet vocal chorus and piano outro that end the final song "Bricks," there is little to criticize sound wise on Islands. There is plenty of well-placed synthesizers ("The Disappearance of My Youth"), interesting bass lines ("Symmetry"), and ringing guitars ("Dare") sprinkled throughout the record.
Unfortunately, the main criticism with Islands is that it suffers from an emotional standpoint. Most of the songs on the disc deal with somber subjects like lost youth, broken dreams, and even death but the big sweeping production throughout often detracts from the songs' underlying emotions. And this is despite, Philip Ekstrom's deeply personal lyrics. (The lead singer dealt with the passing of a few close friends while writing Islands.)
There are a few exceptions though. "Cry For Love," a song about Ekstrom's relationship with his girlfriend, is dramatic and touching while the energetic "Century," which is about dealing with the passing of a loved one, is thoughtful and reflective.
Islands could have used some more tracks like those two–ones that resonate more because of its delicate balance of lyrics and sound. Nevertheless, Ekstrom should be lauded for his gutsy choice to release such a personal record, one that works at different levels at different times, and the fact that there is plenty to be proud of here.
Author — Todd Sikorski
[Rating: 3/5]