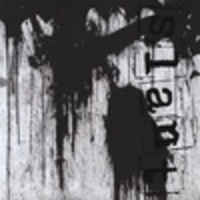 If Tool and Jimi Hendrix had some kind of post mortem love child, it would be Slant. And if Tool, Jimi Hendrix, Pink Floyd, and Nirvana could create a celestial collaboration, it would be Slant's latest album, self titled "Slant".
"Slant" takes you on an epic journey of intricately skilled drum solos, nostalgic guitar riffs, and soul wrenching vocals. With effortless transitions, each song simply glides into the next until you've reached the last track and are left thirsty for more. "Slant" is more than an album. It's a carefully crafted musical expression of life, death, and everything in between.
Slant- comprised of lead singer Fahim, Ilya on bass, Munir on guitar, and Andrew on the drums- has all the makings of a talent durable enough to stand the test of time. Until you've done your ears the favor of buying their album, here's a break down of my personal top five picks.
Track 2: Lying and Bleeding
A suspenseful introduction and smooth finish play out against the backdrop of fascinating guitar riffs, addictive melody, and unpredictable tempo changes.
Track 3: All I'm Good For
The pure emotion and intensity in Fahim's voice is piercingly clear, reaching out and literally grabbing your soul, all the while giving you the impression that his boundless vocals could take you anywhere.
Track 9: Through It All
The chorus, both catchy and melodic, will stay in your head- but I doubt you'll mind. A bold statement, I know, but it will make a fan out of anyone fortunate enough to listen.
Track 10: Boiling Pot
A masterful instrumental and blend of classic rock wrapped in a haunting melody and tied with an intriguing effects bow.
Track 16: Beautiful Angel
Written in memory of lead singer Fahim's cousin, this song speaks out to anyone who has ever lost someone with a truthful clarity. The pain and anger at losing someone you love is painfully expressed through honest lyrics and a pure melody.
For your one stop shop on everything Slant, go to:
www.myspace.com/slantmusic
www.slantmusic.net
Review By: Keldine Hull
[Rating: 4/5]