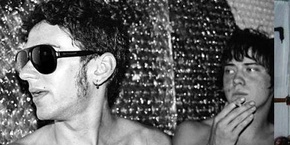 Cantora Records, the indie outfit who first introduced the world to MGMT, is pleased to announce the re-mastered release of their debut EP, "Time To Pretend".
This latest edition, re-mastered by Greg Calbi at Sterling Sound, is available today in stores nationwide and online at http://cantorarecords.com/shop.
In celebration of the release, Cantora Records is offering fans a glimpse of the EP by making "Destrokk" available for free download:
Co-produced by David Perlick Molinari of French Horn Rebellion and released in 2005, the "Time to Pretend" EP offers the first official versions of breakout hits "Kids" and "Time to Pretend" and features four exclusive tracks found only on the EP.