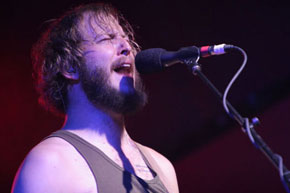 Bon Iver played Fort Lauderdale's Club Revolution last night to a packed house. It wasn't the sold out show that Animal Collective was putting on across town at Culture Room but there was strong attendance nonetheless.

Elvis Perkins in Dearland opened the night with their alt-country cacophony with marching bass drum, trumpet and trombone. They had a lot of energy and it was a pleasing sound all in all especially from the talented trumpeter in the group. It would prove to be a contrast to the more subdued set delivered by Bon Iver.
Bon Iver's music has been mostly a one-man creation – Justin Vernon with his poetic lyrics about unrequited love and romantic disappointment delivered in his hauntingly beautiful falsetto. More recently Vernon has been touring with four other talented musicians. It allayed my original fears that the layered effects of multi track recordings wouldn't be well translated to the live show. He made it happen with help from the guitar, bass and drums of the capable group of musicians.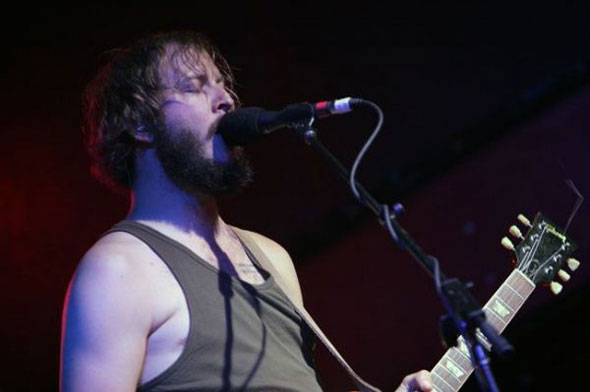 When the curtain opened there was a collective 'shhhh' from the crowd — obviously these fans wanted to hear their new favorite troubadour without any distracting crowd banter. Vernon is unassuming even though the enormity of his talent is evident. He brought up, more than once, the fact that they didn't have a lot of songs to play. He was almost apologetic that he didn't have more to offer – but the crowd didn't seem to mind. This self-awareness made him immediately likable and it was a relief to see that indie stardom hadn't gone to his head.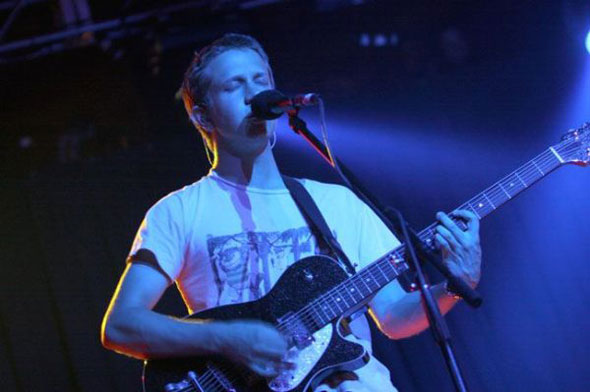 The mood of the performance was intimate and engaging with Vernon speaking to the crowd between songs. The lights were dim as Vernon and the rest of Bon Iver flowed through the songs off of For Emma, Forever and the EP Bloodbank. Third song in was a heartfelt rendition of "Skinny Love" — the drumbeats of the songs were especially conspicuous with two sets of drums adding drama to the sullen song. Other highlights were "Blood Bank" and "Creature Fear", the latter masterfully built into the expressive compositional high points floating on lush instrumentation and Vernon's world weary waver. On "re:stacks" the rest of the group left him solo on stage and he sat on his stool as he poured over his acoustic. That was a quiet crowd as all were hushed, enrapt in the trance of his song.
Words and Photos: Shaun Flagg