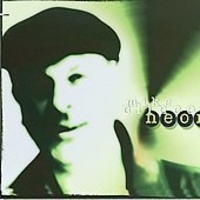 Composer and jazz guitar extraordinaire Mike Clinco certainly has a passion for melodies, which is evident throughout all of the tracks on Neon. An impressive musician in his own right, he assembled an extraordinary band for this project that transforms smooth, often deceptively simple melodies into a treat for the ear. Regardless of whether or not you know anything about jazz, Neon's nine instrumental tracks deliver a pleasing experience that will leave you simultaneously satisfied and wanting more.
Clinco's modus operandi is to keep it simple: a rhythm section keeping the beat in the background while typically two wind instruments take the melody. The middle is for solos, often more than one, usually at least one by guitarist Clinco himself. The style is smooth and laid back, allowing the listener to sit back, relax, and just enjoy the music.
"Bookends" is the perfect start to the album. It's upbeat, beginning with staccato chords leading into a melodic progression, featured on guitar and tenor sax, that becomes increasingly more complicated. The opening riff is repeated, followed by another guitar/tenor sax verse, a refrain of the main hook, and a guitar solo. As the solo progresses, Clinco gives the listener a small taste of exactly what he can do, although just when he gets into showing off he hands over the spotlight to the tenor saxophone player, who is much quicker to embellish and showcase his own vast talent.
The song ends as it should: with Clinco improvising in the background while the rest of the band plays the main hook. All in all, it's a pleasing tune that functions as just a tease as to what this group of musicians is really capable of.
A standout track is "Daystream," a slower tune that once again features the saxophone and guitar. This more mournful ballad is full of emotion and passion, driven by the saxophone. The shining moment on this track, however, is the acoustic bass solo. While it's not very long, it gives the song something different, maintaining the blues feel without the mournful cry of the tenor sax.
While the melodies are great, Neon would really be nothing without all of the solos. Clinco and his crew are all extraordinary musicians who have put together a great collection of songs to listen to when you just want to relax.
Review By: valerie Williams
[Rating: 4/5]