@skopemag news – monday – february 6, 2023 @ 12 pm est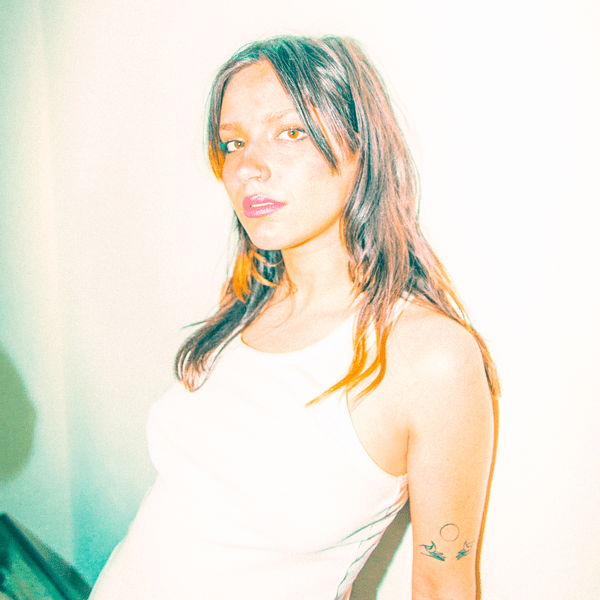 @skopemag news – monday – february 6, 2023 @ 12 pm est
@skopemag HQ – http://smarturl.it/skope
Sell Your Services and/or Products on the @skopemag Marketplace
https://skopemag.com/2023/02/01/sell-your-services-and-or-products-on-the-skopemag-marketplace
Tiger Driver: Release A New Single 'Lost in Paradise'
"Lost in Paradise" is the fourth single from Melbourne death-doom metal band Tiger Driver and the accompanying track to their 2022 release, "Deceiver".
The lyrics tell the story of a land promised to be a paradise, only to be revealed to be a wasteland where the lost and broken fight for survival, only to be stricken by famine and their deathly surroundings.
Tiger Driver bring a brooding ambience to their melodic track leading into an oppressive chorus and finale.
NEW // Brooklyn's Rap Riser KaFi Kayzo Shares Visuals For 'On Everything'
Kick starting the new year with the visuals to his brand-new release is New York's very own KaFi Kayzo. Encapsulating the gritty elements of Brooklyn's renowned drill sound and putting his own spin on it, the rap riser is ready to shake some industry feathers!
Somebody's Child announces Autumn UK tour after current UK tour sells out | Debut self-titled about out now via Frenchkiss Records
Releasing his debut album last week and about to embark on a sold-out UK tour, Somebody's Child today announces another chance to see him live this Autumn with his biggest venues yet.
U.S. Metal Band MALUS DEXTRA Drops Pit (Lyric Video)
GREG KOZO "TU VOZ / AMOUR FOU"EP (Deep House/Atmospheric House)
Luton's hottest rapper TYNEE unleashes cold 'Voice Of The Streets' freestyle with KENNT ALLSTAR
Atop moody instrumentals and a skippy beat, Tynee spends the first half providing raw anecdotal tales surrounding his rapid rise-up and early upbringings. Showing Tynee in a different light, the second half features a heavy beat edit of Luniz and Michael Marshall's cult classic "I Got 5 On It". Upping the tempo with some of the sleekest bars, Tynee showcases just why he is one of the most exciting rap prospects in the UK scene right now.
bdrmm sign to Rock Action | Announce new album "I Don't Know" out June 30th | Share new single "It's Just A Bit Of Blood"
Following the release of 2020's widely-acclaimed debut LP "Bedroom", and a clutch of hotly-received singles since, today the Hull based shoegaze quartet bdrmm return with the news that they have signed to Mogwai's Rock Action and that the revered independent label will release their anticipated second album "I Don't Know" on June 30th.
REGENT — Release Roaring: "She Checks My Head" || + New EP 'Believe' Out 10 Feb
Set to start the new year off with a bang, Southampton-based rock'n'roll four-piece REGENT have releasd their new single "She Checks My Head" today.
The track arrives as the second single taken from their new EP 'Believe,' due 10 February 2023.
Rising musician GaDDel releases his expressive new single "What If We Break Up?"
Following on from November's "I Don't Suffer Anymore", "What If We Break Up?" is the brooding London based vocalist's second release; overflowing with GaDDel's emotionally charged confessions, a minimal backing of just a Yamaha 1954 Grand Piano allows GaDDel's raspy, tender vocals to take centre stage and deliver the track's poignant, self-written lyrics in full capacity.
Crossing Belt Share Video For New Single "Intoxicated"
Italian alt-rock act Crossing Belt have dropped the video for the new single "Intoxicated", available now in all digital platforms. Produced by Jaxon (Jax Diaries) at Heavy Tones Recordings, the track describes the style of the band with post-grunge, metal and country music as influences.
Milo Merah – Linger
Laced with blissful synth guitars and acoustic drums, the genre-bending Linger drapes Milo's richly textured & soulful vocals with a melancholic sonic veil produced by AUR3LIAN and Homebodi. Out since January 25, the poignant track narrates how he lost his fight to hold onto love.
Photo Ops announces new LP, shares first single / video "You Must Not Need A Friend At All"
"On the whole record, I was very interested in space, and the contrast being acoustic, natural sounds and instruments, and the analog synth. There is something very striking about how natural it can still seem – processing the loss of a relationship, from indoors, looking outside, allowing myself to feel the loss and the passing of anger into an honest grief and complaint of what is left." -Terry Price / Photo Ops
NEWS: Synth Pop Trio Hey Cowboy! Releases New Single "Mesmerize"
Austin-based Synth Pop trio Hey Cowboy! has released their new single "Mesmerize." Showcasing a more moody side of the band, "Mesmerize" stays true to Hey Cowboy!'s winning formula of Synth Pop with a consistent bassline, dancey drums, melodic keyboards, and atmospheric harmonies. "Mesmerize" premiered on Under The Radar and was featured on KUTX' Song of the Day! The new single is Hey Cowboy!'s first release since 2021 and a teaser for their upcoming full-length record, due out later this year.
BIG TIME RUSH CAN'T GET ENOUGH – ANNOUNCE MASSIVE TOUR AND RELEASE NEW SONG "CAN'T GET ENOUGH"
After a whirlwind 2022 which featured a sold-out North American tour and new music, Big Time Rush can't get enough of their fans. Back for more, Big Time Rush made a special appearance on NBC's TODAY this morning to exclusively premiere their highly-anticipated new single "Can't Get Enough" and announce their upcoming Can't Get Enough Tour. The TODAY performance was the first-ever live performance of the new song, which is available now via all DSPs. Produced by Live Nation, the Can't Get Enough Tour will see Big Time Rush bring their singular style of pop to 35+ markets across North America, kicking off June 22nd.
John Andrews & The Yawns returns with Love For The Underdog – Out April 28th on Woodsist, watch his hand animated video for "Checks In The Mail" now
John Andrews is something of an open secret in a certain corner of the music scene: a versatile musician & animator. A film school drop out whose work hat-tips tradition as much as outsider anti-aesthetics. He's spent over a decade on the DIY circuit, playing early house shows alongside then up-and-coming peers Weyes Blood and Daniel Bachman. Today he is still out there projecting his sketchy hand drawn animations during his performances in coffee shops, small galleries and non-traditional venues. Andrews' painterly approach now introduces us to his version of New York City, the place he was bound to end up after years of dwelling in Pennsylvania farm towns and New Hampshire barns. There is handmade vibrancy to the world he's imagined for us here: intimate moments seen from the interior, looking outward from hole-in-the-wall restaurants, theaters and the fragments of peace found within the restless and dirty street corners.
OMEGA INFINITY Launches New Song, "Death Rays"
KING 810 Releases New EP 'Follow My Tears' to all major platforms
American heavy metal band KING 810 released their new EP Follow My Tears to all major platforms on January 23, 2023 via King Nation! The band will be on a European/UK tour dubbed The Steppin' Over Roaches Tour this spring with Alphawolf in support.
Van Go Go – New Single "Avalanche"
With over 3.5 million plays to date on music streaming platforms and thousands of plays on YouTube, Van Go Go continues to connect on every level with their audience. The Detroit, MI. rock band is doing it again with their new single, "Avalanche" dropping February 10, 2023. It's the follow-up to their hit single and video for, "Get Up to You".
BEKAH BOSSARD REVEALS STUNNING DEBUT ' WHAT YOU WANTED'// LISTEN HERE
Today, Bekah Bossard ( they/them) reveals their debut single, 'What You Wanted'. Born in Los Angeles but raised in Exeter, Bekah combines silky vocals and guitar led arrangements to create an exciting brand of woozy indie. The first track taken from their upcoming EP ' What You Wanted' is a deeply personal one – inspired by the rejection Bekah felt after coming out as queer.
Object of Affection (mems of Fury, Death Bells) Release "Con-Man" Single / Video
On Field of Appearances, Object of Affection tap into the primitivism of said members' diverse projects while elevating their capacity for atmosphere and melody. Hints of gloomy punk, forlorn new wave, and down-and-out Regan-era alternative rock reverberate in their sound, not as pastiche but in sonic kinship to the austerity and fatalism embedded in the previous generation's desperate and dejected anthems. With the inclusion of drum machines, synthesizers, acoustic guitars, and auxiliary percussion, Field of Appearances highlights the band's sophisticated evolution and experimentation.
RAYE Drops Long-Awaited Debut LP "My 21st Century Blues"
Speaking on the release of her deeply personal first full-length album, the south London native emotionally shares, "My 21st Century Blues. My debut album. My ugly, complex, beautiful mosaic formed from broken pieces of glass from the last seven years of my life. This music is my medicine, my anxieties, traumas, and unfiltered thoughts. The music on this record empowered me to face my demons and has accompanied me through my bluest blues, crafted unapologetically and fearlessly with love and tears. Now I can only hope it might provide the same medicine it did for me for those who choose to listen. I can't believe it is really happening – my first album."
@skopemag news – friday – february 3, 2023 @ 3 pm est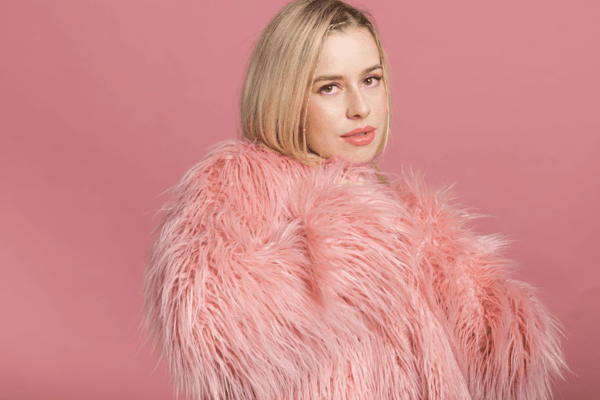 @skopemag news – friday – february 3, 2023 @ 3 pm est
@skopemag HQ – http://smarturl.it/skope
Sell Your Services and/or Products on the @skopemag Marketplace
The Kingdom Choir Return with New Single & US Tour Dates
Offering love, hope and inspiration, The Kingdom Choir today make a timely return with their brand-new single "Not Giving Up". Founded in 1994 by Karen Gibson MBE (the Godmother of Gospel), The Kingdom Choir have continued to win hearts since their unforgettable performance at the 2018 Royal Wedding in front of a global televised audience of 2 billion people. Listen to "Not Giving Up" HERE.
AUSTRALIAN ALT-POP ARTIST CHYMES ANNOUNCES NEW EP GAME OVER; DROPS SINGLE "MY OWN WORST ENEMY"
"The Game Over EP is probably my favourite bunch of songs I've ever written. I wrote a lot of them whilst on a writing trip to LA which was so inspiring and fun and exciting, I really felt like I was in my element. There is a bit of a story with the songs on this EP, going from chasing bad relationships, changing into someone you're not, to realization and deep self reflection, to laughing at yourself for being a bit delusional and then finally cutting toxic people off," says Chymes on her EP.
SM6 Captures The Simplicity of Love in "Generation Heartbreak"
Buzzy electropop moguls, SM6, have released their single titled "Generation Heartbreak," a ballad that longs after the simple gestures in romance from a time before their own. "Generation Heartbreak" is the latest single off their forthcoming album dropping later this year. SM6 emphasizes meaningful gestures like writing letters and picnic dates, and hopes that, by extension, slower relationships will be preserved by the Gen Z dating pool.
Awir Leon Shares Indie-Electronic, Hip-Hop Tinted Masterpiece 'Stars'
Blood Runs Cold (members of Sanction, Koyo) drop two song single on DAZE
Hailing form Long Island, NY, Blood Runs Cold are creating metallic hardcore fueled by frustration. Today the band makes their debut with double single, Residuals / Kill Yourself, out on DAZE. Formed by brothers, guitarist Evan Perino (Separated, Missing Link) and drummer Dillon Perino (Sanction, The Fight), the two set out with vocalist Joey Chiarmonte (Koyo, Typecaste) to produce a sound that was heavier than what was currently happening in the local scene. Rounded out by guitarist Mike Marino (Sanction) and bassist Kyle Mulligan, the band took their time in the studio crafting out what you hear today.
NOTHING,NOWHERE. ANNOUNCES NEW ALBUM 'VOID ETERNAL' — SHARES NEW SINGLE "THIRST4VIOLENCE" (FT. FREDDIE DREDD & SILVERSTEIN)
LA RAPPER/PRODUCER HUDI DROPS "BRAND NEW!" BRAGGADOCIOUS SINGLE & VIDEO
Brit Taylor's Kentucky Blue Out Now!
Country singer songwriter Brit Taylor is releasing her sophomore album, Kentucky Blue, today. Produced by Grammy winners Sturgill Simpson and David Ferguson, the ten original songs explore the breadth and depth of Taylor's captivating songwriting and arresting alto. Available on all music streaming platforms, the album is being released on Cut a Shine records in partnership with Thirty Tigers.
MIKE POSNER & SALEM ILESE ARE "HOWLING AT THE MOON" ON NEW SINGLE & MUSIC VIDEO OUT NOW
JONAS BLUE X FELIX JAEHN'S "WEEKENDS" OUT TODAY VIA ASTRALWERKS
"Felix and I had the idea to do a collaboration together when we both played at Pacha Ibiza at the end of last summer," recalls Jonas Blue. "We'd been bouncing a few ideas back and forth and landed on 'Weekends' being the perfect track for us to do together. It's a bit different to what you might expect from us individually. We wanted to do something different and with mad energy to it."
Marco Giovanni Captivates on Debut Single "Straight Face"
Singer/songwriter Marco Giovanni has released his debut single, "Straight Face," out now on all DSPs. Over bouncing bass lines and syncopated drum beats, Marco's dynamic and polished vocals shine as he speaks to the emotional stability and security he has to offer to someone in his life. Produced by GRAMMY-nominated songwriter and producer Poo Bear (Justin Bieber, Usher, Mariah Carey, Jennifer Lopez), the airy R&B mood booster is just the first taste of what's to come from the emerging artist.
Big Words Release "You're So Wonderful" Single and Video
THE UNDERCOVER HIPPY — Resurfaces With New Album: "Poor Little England" Out 7 Apr || Listen to "Hey Boy" Now
New Music This Week from Nada Surf, Shania Twain, The Go! Team, Joe Chambers and More
New Releases for February 03, 2023 – Here are the AllMusic editors' picks for the most noteworthy releases this week. Looking for more? Visit our New Releases page.
The Reds, Pinks & Purples announces new LP on Slumberland, shares "Life In The Void"
Dottie Andersson // Swedish Indie Pop New Single
Picture-perfect, smooth pop is the opposite of what Dottie stands for. Her weekday breakfast consists of a large can of Monster-Energy, which is a good example for the energy she creates in her songs: To not take yourself too seriously, to have a grand plan, to do everything differently compared to a mere mortal. In her lyrics, Dottie describes pitfalls alternating with high highs turning life into a rollercoaster. Always online, never less than 15 stories on Instagram, always ironic while emotions are always around the next corner.
COREY KENT RELEASES MOVING, AUTOBIOGRAPHICAL TRACK & VISUALIZER FOR "MAN OF THE HOUSE"
HANNAH GRAE RELEASES NEW SINGLE "I NEVER SAY NO"
20-year-old Hannah began captivating online audiences with her rewrites of popular songs and covers, resulting in over 152k subscribers to her YouTube channel. Merging nostalgic elements of No Doubt, Alanis Morrisette, and The Bangles and modern storytelling lyrics inspired by the likes of Phoebe Bridgers, Paramore, and Taylor Swift – Hannah's self-taught musical education seats her firmly in the lineage of cross-genre women making musical waves.
Musician Roe Kapara Signs To Epitaph, Drops New Single "Better Off"
Today, Los Angeles based musician Roe Kapara celebrates his signing to Epitaph Records with the release of his brand-new single "Better Off." Through a winning combination of off-kilter indie-pop mixed with quirky charm, in the past year alone Roe has seen his fanbase grow to over 260k followers and 4.6M likes on TikTok.
Lecrae Premieres Krunk-Fu music video "Good Lord" featuring Andy Mineo
Don't take your Church Clothes off just yet! On Friday, February 3rd at 11 am, Lecrae Moore and Andy Mineo will premiere the video short "Good Lord," a new krunk-fu film directed by Nathan "Dust" Corrona, with additional creative direction by its co-stars Lecrae and Andy Mineo. The music video for "Good Lord" is a great story about an awful movie. Lecrae and Andy Mineo star in an original comedy as two unlikely filmmakers who are hell-bent on producing a half-baked script after being laughed out of every major Hollywood film studio. Armed with low fidelity cam-corders and out sized hubris, the duo is so impressed with their idea they begin filming "the making of Good Lord the Movie", chronicling their adventures and accidentally creating a music video. Watch "Good Lord" here and stream "Good Lord" off of "Church Clothes 4" here.
Effervescent New Single // British Indie Pop Artist
Hailing from the small city of Lancashire, Molly Warburton is armed with unparalleled strength and individuality. Her tough exterior blends with her soft, vulnerable core – a combination that shines brightly across her growing repertoire. Through intoxicating indie-pop melodies and a powerhouse of vocal energy, Warburton proves that at her core, she is a truly passionate storyteller, bringing her chronicles to life with the vibrancy of her sound.
Andrew Broder (Fog) Shares "Personal Effects" Single + Video via Under the Radar | 'The Show Original Soundtrack' LP Out Now via Lex Records
Today, renowned Minneapolis producer and multi-genre musician Andrew Broder — whose recent production credits include Joe Rainey, Lambchop, Dua Saleh, Armand Hammer and more, in addition to his solo work as Fog — finally shares his brand new solo LP entitled The Show Original Soundtrack (via Lex Records).
MERLOCK Release New Single & Video "Where No One Goes"
GHANAIAN SUPERSTAR STONEBWOY RELEASES BRAND NEW SINGLE "MORE OF YOU"
Kicking off the new year with a banger, Ghanaian Afropop, dancehall and beloved reggae artist Stonebwoy releases new single "More Of You." The track was produced by GRAMMY-nominated American/Jamaican producer Supa Dups and is the third single since Stonebwoy's historic global signing with Universal Music Group (UMG) label divisions, Def Jam Recordings in the U.S., 0207 Def Jam in the UK and Def Jam Africa in early 2022.
Out Today Your ex and I explore lust & fantasy in new single "If You'd Only"
DALE PUTUTI COMIENZA EL 2023 CON LA VIBRA PERFECTA EN SU NUEVO TEMA CON EL CHACAL "TONTO"
Hard Rock Band MONROE Releases Debut EP 'This Is Rebirth' via IMAGEN RECORDS
Hard rock band MONROE released their debut EP This Is Rebirth to all major platforms today via Imagen Records. The EP was produced by Morgan Rose (Sevendust), Shaun Foist (Breaking Benjamin), Barry Stock (Three Days Grace), Justin Taylor (Alborn) and Jose Urquiza (Three Years Hollow). All of these wonderful musicians assisted Monroe during the writing process of the EP to bring you the best quality product that you could ask for!
Lojay Announces 'GANGSTER ROMANTIC' EP, Drops "MOTO"
As a follow up to his energetic dance floor-facing singles "Leader!" and "Canada" last year, "MOTO" goes at a slower and more sober pace, with the track showcasing a more vulnerable side to Lojay as he reflects on romantic loss, yearning and dashed dreams. Easing in with soft electric guitar strums and mellow Afrobeats percussion, 'MOTO' was produced by Lojay himself with finishing touches added by Elementz and AOD. Carrying a sombre energy throughout, 'MOTO' explores heartache through the lush layers of Lojay's distinctive vocals as he showcases his lyrical abilities through raw songwriting and storytelling.
Alternative Industrial Outfit GLDN Shares NSFW Single & Video "Hole"
Industrial punk newcomer GLDN is back with more new music! The new, NSFW single "Hole" follows the release of their debut EP, First Blood and remix album Hemophilia. "Hole" descends further into the murky shadows and twisted imagination of GLDN mastermind, Nicholas Golden.
Golden comments: ""HOLE is a song about despair. It's an exploration of how it feels to be at your lowest and know that there's no way out. Once you're in that darkness long enough, it can become almost comforting. You start to see the beauty in the pain. And in the end, there's a sort of acceptance that you will never be the person you were again. In that acceptance, there is freedom to be someone new."
For Skope: Nicky Romero releases long-awaited festival crowd-pleaser "Turn Off The Lights" (out now)
Shimmering Pink EP // Tribulations of Love & Dating
Introducing Italian-born, London-based, Alice Pisano, a rising star in the contemporary pop scene. Blessed with a uniquely warm and silky voice, Pisano has a natural ability for writing relatable, emotive songs that connect and since her debut in 2019, she has garnered a fantastic name for herself.
Seattle's Tomten shares "Caterpillar Hill," the second single from their forthcoming LP
Ukrainian Metal Band HETMAN Release Official Music Video For "White Threads, Black Needles"
TODD GREENE RELEASES NEW SINGLE "GET UP"
With motivational lyrics like it might take some time, but you'll be all right, if you just reach out, you're gonna win the fight, "Get Up" showcases an inspirational message that many listeners will relate to.
Kreios Debuts Experimental First Single 'Asylum'
Annie DiRusso Announces Her New EP, "God, I Hate This Place" (February 24th) And 27 Date Tour + Shares First Single, "Emerson"
DiRusso spoke to Nylon about her new song and EP, and they say of DiRusso's music, "The 23-year-old musician is a scathing songwriter and on her latest single she writes with a serrated intensity about pains of growing up. Yet, despite the heaviness of its content, "Emerson"— named after the street she grew up on — feels like a huge wave of relief rolling off of her shoulders, its driving guitar line like an exit conduit for her boiled-over grief. At the end, the song gathers into a pool of catharsis." Nylon today also premieres the song's live music video.
MEMORIAM: Rise To Power Full-Length From UK Death Metal Titans Out Today On Reaper Entertainment; New Video Now Playing
Founded by former Bolt Thrower singer Karl Willetts and Benediction bassist Frank Healy — living legends of old-school death metal — MEMORIAM stands among the most creative bands of the genre. In celebration of the release of Rise To Power, today the group unveils a lyric video for the record's timely title track.
Shaggy ft. Skinny Fabulous – Don't Run
INSTANT EMPIRE Announces 'Standing Eight Count' + shares "Tiny Flashes" – LISTEN
The Denver-based indie rock band Instant Empire is ecstatic to announce the release date of their upcoming album, Standing Eight Count. Standing Eight Count will be the band's fourth LP and will be released digitally on March 31, 2023.
2022 Breakout Country Music Star Parker McCollum Releases Music Video For His Current Single "Handle On You"
Los Angeles Indie-Pop Artist Emily James Shares the Empowering New Single + Video "Happy For Me"
"Happy for Me is about wanting to stop letting anxiety get in the way of your joy." Says Emily. "It's so easy to beat up on ourselves and fixate on what we don't have, or what we should be doing better, and getting sucked into an endless downward spiral. I wrote this song for anyone who needs reminding (myself included) of how important it is to celebrate yourself and not to let worrying take you out of the present moment."
Hooray For Earth Announce 'True Loves' LP Reissue, Share "La Que" Single + Visualizer via FLOOD Magazine | Reissue LP Out Now
Today, storied NYC rock band, Hooray For Earth (est in 2003 by musician Noel Heroux), share a reissue of their 2011 LP True Loves (featuring tracks "True Loves," "No Love," "Realize It's Not the Sun"), out now via Bandcamp. Along with the reissue, the band also share a previously unreleased track from the original recording sessions, a single entitled "La Que."
@skopemag news – friday – february 3, 2023 @ 10 am est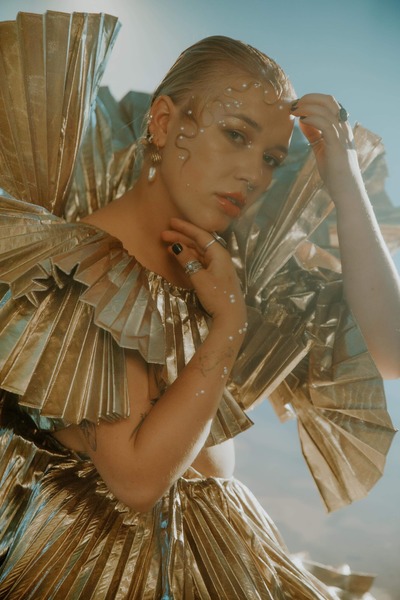 @skopemag news – friday – february 3, 2023 @ 10 am est
@skopemag HQ – http://smarturl.it/skope
Sell Your Services and/or Products on the @skopemag Marketplace
Kingswood release latest track 'One Too Many Times'
Continuing on from the success of previous singles 'Burning Holes' & 'Good Whiskey', Kingswood today, carry on teasing out their forthcoming record, 'Home (February, 24th), with the latest track 'One Too Many Times' a country-rock tinged ode to leavin' town and savouring a romance that once was.
Finding renewed confidence & purpose, 'One Too Many Times' highlights the phenomenal musicianship apparent in the Kingswood quartet, the band reaching higher & soaring further than ever before.
200 STAB WOUNDS To Play Decibel Magazine Tour 2023 With Dark Funeral, Cattle Decapitation, And Blackbraid; Tickets On Sale Friday!
Cleveland death metal outfit and recent Metal Blade Records signees 200 STAB WOUNDS will support Dark Funeral on this year's edition of the Decibel Magazine Tour! The trek begins on May 11th in Santa Ana, California and runs through June 10th in Los Angeles, California. Additional support will be provided by Cattle Decapitation and Blackbraid.
AMY RAY releases video for "Subway"(feat. Brandi Carlile) inspired by pioneering queer DJ Rita Houston
Ray explains, "I was sitting at home during the pandemic and missing NYC, thinking about how liberated I always felt there as a young queer person just starting to get comfortable with myself. And I was thinking about what I would say to Rita if I wrote her a letter — sort of a letter from all the young queer songwriters.I still treasure the unfettered joy of the nights I would walk the city streets to and from shows, or just walk for the feel of it, not wanting to miss a beat, and taking in all the action. Rita embodied that action and that joy."
Brady Lee Releases Nostalgic Track "Strangers In A Photograph" featuring Kelsey Lamb
In the exclusive premiere with American Songwriter, Brady reflected on the inspiration behind the single: "It's also normal to be genuinely curious and not have some sort of love flame that you want to reignite in people's lives. It's normal to want to know what old friends are doing and be able to give yourself permission to go down memory lane. That's where I wrote it from."
Country Riser Hank Ruff Releases New Tune Titled "Whiskey Always Wins"
"I love this song because I think it is exactly where I want my music to be sonically. It is country to the bone, but still has a little rock edge and mainstream appeal. I love the prominence of the steel guitar, and I love the writing in the song. It's fun, witty, and catchy," tells Hank.
ETHAN BORTNICK COMES TO TERMS WITH TOXIC RELATIONSHIP ON "deadly ever after"
In speaking about the new song, Ethan says, "I have some what of a savior complex, and being with someone who is broken makes me want to help. I wanted to capture the feeling of absolute exhaustion that we had both felt, finally coming to terms with the fact that we were not good for each other. This track took almost a year to produce and is connected to both engravings and 'the last laugh' which comes directly after this one."
Katie Melua Releases New Track 'Those Sweet Days'
Today, acclaimed singer-songwriter Katie Melua unveils new track 'Those Sweet Days', the second offering from her forthcoming ninth studio album Love & Money, out 24th March via BMG. Katie, who has amassed 56 platinum certifications and 8 consecutive UK top 10 albums over her glittering 20 year career, announced the album last month with single 'Golden Record' (currently playlisted at BBC Radio 2), and heads off on her UK & EU tour in April & May, which includes a landmark show at The Royal Albert Hall in London on the 16th May.
Country Newcomer Matthew Wayne Releases New Single "Reckless"
"From the moment I heard Reckless from fellow writer and artist, Johnny Gates, I knew I wanted to cut it. I loved how up beat and fun the song was about making bad decisions that we all can relate to. Once we laid it down in the studio it had the right energy I wanted for the song that felt like I made it my own," explains Matthew.
WEIGHT OF EMPTINESS Release New Single 'Wolves'
"The magnificent process of evolution, the hopeful visualization of a future full of benefits that our enviable intellect offers us and, like it, separates us from the "animal"… or not? In Wolves, it tells of that moment in life when the wild animal in us gets out of control, and we are only guided by the primordial instincts of the beast, breaking any paradigm assigned to our perfect societies or the status quo, that animal force that has raised nations and that in packs, are the true and only meaning of the rebellion… listen to the howls within you… listen to your inner wolf!!!"
OUT TODAY: Tulle – Godforsaken City (FFO Lorde, Billie Eilish, sad pop)
Not afraid of asking the big questions in her music, 23-year-old Norwegian songwriter Tulle spent 2022 focused on the morbid things in life through the introductory singles "Dead Dead Dead" and "Blood On Your Hands".
Casting aside the notions of a new year being the time for resolutions and renewal, Tulle is instead continuing to embrace the darkness on new single "Godforsaken City". It's out today.
Dub MD & The Audible Doctor – EP=MD²
When society goes from targeting the heads of unarmed African Americans to a global surveillance state where voyeurism, gang stalking and theft are the new normal. EP=MD² takes you from 1984 to current day featuring K-Hill [Stallone & Weathers], Singapore Kane, Krumbsnatcha, Tokyo Cigar, Elete Wright [St. Joe Louis], The Good People, Lena Jackson, Joc Scholar [Grand Opus], Likwuid and others. All beats by The Audible Doctor.
YONIC SOUTH release 'Devo Challenge Cup', their final EP. Out today on Wild Honey Records
First Day Of Spring shares new single "Operation" ahead of debut EP
ROSIE Shares New Single/Video "Startover"
Veering away from the more melancholic themes and sounds of her first EP, '20mg of Happiness,' "Startover" sees ROSIE heading in a more uptempo, uplifting direction, both sonically and lyrically. The song builds with a delicate piano melody and ROSIE's emotive vocals before exploding into an irresistibly catchy yet heartfelt chorus: "So can we start over / Maybe letting go is how we get closer / And if ending us is how we get closure / Let's say goodbye and then we'll start over / Can we start over."
lo-fi rapper, singer and producer Powfu shares new song "life in a locker" with Jomie & feat. Skinny Atlas
TIDE LINES SHARE THE NEW SINGLE 'THESE DAYS' – WATCH THE 360 DEGREES PERFORMANCE VIDEO
Lusaint sends hearts soaring with debut single 'Dark Horse'
Manchester-based singer-songwriter Lusaint is making a grand entrance with her debut single, 'Dark Horse', out 3rd February on new indie imprint Heavenly Fire.
'Dark Horse' is the powerful lead single from Lusaint's debut EP 'self sabotage', set for release later this year. The track spotlights Lusaint's distinctive voice, which has captured hearts since her 2019 breakthrough with its melodic blend of jazz and blues influences.
THE VELVET HANDS – Release Storming "40 Up 40 Down" Single || From 'Sucker Punch' – Album Out Today
AYA YVES – feeling small (let the light in)
As humans we have all felt the heaviness from the last couple of years, especially AYA YVES. Her focus shifted and she aligned her life with things that make her feel excited, inspired and at peace. "I feel lightest when I feel insignificant, when I feel small in a big world"
feeling small (let the light in) captures the feeling of when you climb a mountain or gaze at the stars and feel small and insignificant – but in a really empowering way. We are all just tiny specs, floating through endless space – so why sweat the small stuff? Do the things that scare you, listen to your inner child, chase what sets your soul on fire and don't forget to let the light in along the way.
Rising musician GaDDel releases his expressive new single "What If We Break Up?"
Following on from November's "I Don't Suffer Anymore", "What If We Break Up?" is the brooding London based vocalist's second release; overflowing with GaDDel's emotionally charged confessions, a minimal backing of just a Yamaha 1954 Grand Piano allows GaDDel's raspy, tender vocals to take centre stage and deliver the track's poignant, self-written lyrics in full capacity.
WILLIE JONES MARVELS AT WHAT "THEM GIRLS DO" ON NEW RELEASE
"'Them Girls Do' gives a peek on what many of us look for in a girlfriend: a chameleon. Someone who can flip it by being proper and polite and then – bam – possess that danger gene. Think '…A little Sunday morning, a little Friday night,'" said Jones. "I wrote this song with my friends Nick Autry and Justin Ebach in Los Angeles, at The Penthouse Studios. We wanted a different type of party vibe and when those opening banjo licks get goin', you just wanna turn up. I'm not afraid of a little mischief but most of the time, it ain't me starting it, it's 'Them Girls.'"
Chris James Releases New Song "Heaven or Hell" Off Upcoming Album 'Why Should We Turn Around?' Out April 14th      
"Heaven or Hell" is about coming to terms with the fluctuating nature of a relationship and being willing to go through any obstacle in order to be with someone. "This person has had a profound impact on me and has made me willing to change and do things I wouldn't normally do. I am willing to go to the extremes, or 'Heaven or Hell,' to be with this person," states Chris James about the track.
Hamish Hawk and Samantha Crain share "Rest & Veneers" | New album "Angel Numbers" out today via Post-Electric
Rising star Zak Abel unveils brand new single 'What Love Is'
Laced with soul and funk, 'What Love Is' rings in a new musical era for Zak Abel. Lyrically laying bare the 27-year-old's vulnerabilities, the track was co-written with Brendan Grieve (Sam Smith) & long-time collaborator Connor Blake (Dermot Kennedy), with Zak laying down vocals in the confines of his South West London bedroom. Nathan Duvall of Disciples (Calvin Harris) heads up the production, and it was mixed by Mark Ralph (Years & Years, Becky Hill, Rudimental).
ALT POP NEWCOMER HALLIE SHARES DEBUT EP "THIS IS LOVE"
ANTHEM To Release Crimson & Jet Black Full-Length On April 21st Via Reaper Entertainment; First Video/Single Available
ST LUNDI SHARES THE NEW SINGLE 'READY TO BE LOVED' – WATCH THE OFFICIAL VIDEO HERE
OUT NOW: Indie Musicians Adam Harpaz x Pastel Jungle Share 'Other Than Orange' (FFO: Angus & Julia Stone and Vance Joy.)
Out today: Julian Taylor (award-winning Americana/folk singer-songwriter) "It's Not Enough (Sunset Version)" (single)
Julian Taylor talks about "It's Not Enough (Sunset Version)":
"'It's Not Enough' is about love. It's an attempt to find balance. It's about the juxtaposition within all the noises in our own head. It's about living with our own inadequacies, and the admission that nothing is perfect and never will be. I wrote this song with lovers in mind, lovers who have been through a lot, and no matter what they've gone through, how they see it through together."
Harlem's Antha Pantha Doesn't Play with Punks in "B.W.A." Video
Clear My Mind – NEW Single – Dave Herrera
Dave Herrera and his SONG "Clear My Mind" – On ALL Streaming Platforms now!
Dave Herrera needed to clear his mind when writing this story about getting away from all the fast-paced life, as demonstrated in this NEW Single "Clear My Mind," a song about traveling by foot, out through a rural terrain, to be free and one with the land.
Woodes, Australia's Most Captivating Creative Mind, Shares "Forever After" 
Elle shares, "I wrote 'Forever After' about love and the process of moving on, alongside grief. I started writing this at the start of 2022, after the breakdown of a relationship. I packed my things and moved interstate. 'Forever After' was the thought that I wouldn't want to erase the love or the story; they're a part of me forever. Personally, I was rebuilding everything around me, including my relationship with music after the time in the pandemic. I found myself playing piano again, writing songs to heal. I found myself hiking and returning to nature, starting to reconnect with myself. I'm so proud of the process. It feels like my most personal work."
@skopemag news – thursday – february 2, 2023 @ 8 pm est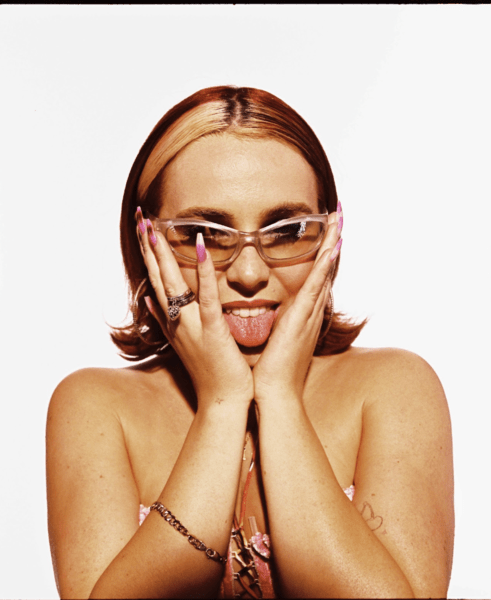 @skopemag news – thursday – february 2, 2023 @ 8 pm est
@skopemag HQ – http://smarturl.it/skope
Sell Your Services and/or Products on the @skopemag Marketplace
Canadian-Japanese hybrid rock band MONKEY MAJIK release 13th album 'curtain call'
Japan-based four-piece rock band MONKEY MAJIK released their 13th full-length studio album 'curtain call' on January 25, 2023. The album explores brand new musical possibilities for the future of MONKEY MAJIK, with 14 songs covering a wide variety of music styles – offering a chance to experience a whole new side to this veteran band as they enter the 23rd year since their formation. With their mix of Japanese and English lyrics and their splicing of rap and pop, this is an album that only MONKEY MAJIK could make. Look out for standout track 'This Is The Night (MONKEY MAJIK × GAGLE)' (track 6 on the album), a collaboration with the hip-hop unit GAGLE that embodies MONKEY MAJIK's borderless style. Meanwhile, the cover artwork expresses the album's musical breadth, based on the concept of "infinite change".
Dub MD & The Audible Doctor – EP=MD²
When society goes from targeting the heads of unarmed African Americans to a global surveillance state where voyeurism, gang stalking and theft are the new normal. EP=MD² takes you from 1984 to current day featuring K-Hill [Stallone & Weathers], Singapore Kane, Krumbsnatcha, Tokyo Cigar, Elete Wright [St. Joe Louis], The Good People, Lena Jackson, Joc Scholar [Grand Opus], Likwuid and others. All beats by The Audible Doctor.
BALTAVAR Sign with Wormholedeath – New Album "Dark Science" to be Released on March 3rd, 2023
Mazey Haze announces Spacey Jane support tour and shares prowling 60's psych-rock single "Kill Me I Got You", new EP 'Back to the Start' out 7th April
Ahead of the release of her new EP 'Back to the Start' on 7th April via LUSTRE, indie-rock rising talent Mazey Haze (aka Amsterdam based musician Nadine Appeldoorn) has revealed her new single "Kill Me I Got You" – accompanied by a black & white 16mm music video, shot in Hervelinghen, France by Wietger Mosch; inspired by the Swedish film 'Kärlek 65', and Mr. Bean.
Least releases "fresh, and nostalgic" new single, "Alexandrite & Pearl"
Of the band, The Alternative says, " There's a hint of Taking Back Sunday's early poppy post-hardcore on 'Alexandrite and Pearl,' especially in the song's call-and-response verses. It's fresh, crisp, nostalgic all at once. It's a phenomenal track that plays to all of Least's strengths."
OPUS KINK announce 'My Eyes, Brother!' EP & share lead single 'Dust' | out today via NICE SWAN RECORDS
Banditt opens up about the impact of the music industry on mental health on 'Pinot'
Last year was oddly silent for Banditt. The prolific dance artist only put out three songs in 2022. It's a silence that he's finally addressing on his new song 'Pinot,' which explores the implications of the music industry's constant push for more and more content on the lives of the artists themselves.
Instrumental Post Metal Force NAJING sign to ARGONAUTA Records; new single "Melancholia" now streaming
Najing are an instrumental band from Pisa (Italy) formed in 2021 by: Marco Di Chiara (Drums), Marco Neri (Bass) and Andrea Turini (Guitar), with a musical proposal deeply rooted into Post, Doom Metal and Psychedelic tunes.
The idea behind the project is to bring together the various influences of the members to create their own sound. Immediately they start working on their songs and in March 2022 they recorded their self-titled debut album at the Saffa666 Studio with sound engineer Delio Nanni.
"Our goal with this record was to blend the various musical influences of the individual components (Post Rock, Doom Metal, Black Metal, Psychedelic) to create our sound. We painted a dark landscape in which moments of absolute stillness and reflection are alternate with violent outburst".
SAM BURTON — Releases New Song: "Maria" || + Signs to Partisan Records
Partisan Records is thrilled to announce the signing of Los Angeles-based artist, Sam Burton, and the release of his new song: "Maria".
"Maria" is the first taste of Burton's upcoming album, 'Dear Departed', which was produced by Jonathan Wilson (Angel Olsen, Father John Misty, Margo Price) at his Topanga Canyon studio with some of the best studio players in LA.
Black Belt Eagle Scout share new single / video "Spaces" | New album "The Land, The Water, The Sky" out February 10th on Saddle Creek
Black Belt Eagle Scout, the project of Swinomish musician Katherine Paul, presents a new single/video, "Spaces," and announces a spring North American tour leading into the release of The Land, The Water, The Sky, out next Friday, February 10th via Saddle Creek. Rolling Stone hailed it as "fiery, brilliant," stating "with each song, you can feel the weight of an entire community behind her."
Post-Thrash Metal project Primatron releases the powerful and progressive new single "One More Usurper"
"This is a reminder not to let would-be saviors of the fatherland take over the spotlight nor the power, and the times seem to be particularly propitious for a message like this", according to Diogo W F Pereira, the man behind behind the Primatron. "As the world faces ever-increasing threats to democracy, this is one of the most relevant topics to be discussed in the days of today.
"One More Usurper" is now available on all major platforms streaming, including Spotify and Apple Music. A lyric video is also available. available on YouTube.
Primatron is becoming increasingly known for hard-hitting songs and conscious letters. With "One More Usurper", the project continues to extend push the boundaries of your style and convey an urgent message.
Safiyah Hernandez Debut Album 'Homesick' Out Now!
Homesick, the debut album from 15-year-old mixed-heritage newcomer Safiyah Hernandez is out now via BMG/Young Forever.
Growing up Safiyah was influenced by a wide range of genres of music including East Coast 90's hip hop, alternative rock, Bollywood, and traditional Mexican music. Amongst her favorite artists are A Tribe Called Quest, Lauryn Hill, The Beatles, Nirvana, Umm Kulthum, Lata Mangeshkar, ROSALIA, and Selena. Her diverse music also reflects her own rich heritage, with Pakistani, Mexican, Irish, and Italian roots.
Norwegian Power Trio, Kanaan, to Release New LP, 'Downpour', May 5
'Downpour' is the follow-up to Kanaan's 2021 LP, 'Earthbound', which landed the group a Norwegian Grammy award and was hailed as "spontaneous-sounding excitement" by Kerrang!. Recorded at Athletic Sound studios (a-ha, Jaga Jazzist, Motorpsycho) and featuring artwork by designer Robin Gnista (Ty Segall, Cold Cave, Television), 'Downpour' features seven smashing songs that will surely satisfy longtime fans and stagger first time listeners.
Dick Stusso Returns With S.P. His New Album Out March 24th Worldwide From Hardly Art
On March 24th, Hardly Art will release the third album from everyone's favorite, increasingly unhinged rock phenom Dick Stusso. His latest long player, S.P. is a document of slow, full mental unraveling in a money-chasing saga set with a world in perpetual decay as its backdrop. With S.P., the man behind the Dick Stusso persona (specifically, California-based singer and songwriter Nic Russo, who is doing much better than his fictional counterpart) has created his most out-there and toothsome record to date, plunging his listeners into a world that might seem strange—that is, until they take a look at what's actually around them too.
What Comes Around Goes Around! Saudi One Man Prog DUSK New Music Video "Karma" ft. Moe Steiger – New Album "Spectrums" Out Feb 2023
Saudi Arabia's one-man prog metal unit DUSK (from the mind of Meshari Sangora) is unveiling the next single "Karma" ft. Moe Steiger from the upcoming full-length entitled "Spectrums". The album follows two previously unleashed EPs "To Where I Belong" (2021) and "Ascension" (2020) along with multiple stand-alone singles that were used to introduce the project's music to the world in 2020.
Sunnsetter Announces New LP, Shares "Always Talk, Never Speak" Single + Video via Brooklyn Vegan | 'The best that I can be.' LP Out 3/31 via Paper Bag
Today, Sunnsetter — the solo project of multi-instrumentalist, composer, and recording engineer + Zoon/OMBIIGIZI collaborator Andrew McLeod — announces a brand new LP entitled The best that I can be., due March 31 via Paper Bag Records.
Prof Announces His New Album HORSE / Taps Redman For "Pack A Lunch" Song & Video Out Now!
GOOD BISON Flees LA With A Smile In New "Better Lies" Video
Freak Folk Artist L.T. Leif Releases New Album 'Come Back to Me, but Lightly'
L.T. Leif's (they/them) spirit is collaborative, generative, experimental, and kind. The band members and parameters of their project are ever-evolving, but, as Leif says: to the friendships and the moment we are grateful and stay true. Demoed in a room on Glasgow's Great Western Road and built intercontinentally with contributions both remote and in-person from pals near and far, their new LP, Come Back to Me, but Lightly, is a magical collection of sensually sylvan songs about the body, loss as a decision and knowing your own desire as a radical act.
SLIPKNOT SHARE NEW SONG "BONE CHURCH"
Skrillex drops new single "Xena" featuring Nai Barghouti
Grammy award winning DJ and Producer Skrillex enlists help from Palestinian performer and composer Nai Barghouti for the release of his newest single "Xena" which is out now on OWSLA / Atlantic Records. The LA based producer who's been on a roll of collaborative releases, with his most recent single "Real Spring" featuring Bladee having generated successful praise from the press like PITCHFORK, FADER, COMPLEX, and HYPEBEAST, now gives his fans something they might've not expected.
NEW video clip for UNREDEEMER ("Shewolf and an Oak" out from "Word Become Flesh" album)
Canada's FEED AFTER MIDNITE Release Striking Music Video For Groovy Single "False Awakening"
Feed After Midnite hopes listeners will appreciate their attention to groove and melody while still maintaining a level of heaviness. Each song stands on its own, but leaves you with a hunger for more. Their sound has definitely changed over the years, moving away from the hard rock/classic metal in the beginning, the newer stuff is heavier and a bit more aggressive. Closer categorized as metalcore or groove metal they are recommended for fans of Deftones, Avenged Sevenfold, and In Flames.
Watch and listen to "False Awakening" that was self-directed by the band via its premiere on the Spaceuntravel YouTube channel –
AFRICA'S HOTTEST POP NEWCOMER TYLA CELEBRATES NEW SINGLE "BEEN THINKING" AT HER 21ST BIRTHDAY PARTY IN HOLLYWOOD!
WULFSKOL Reveal New Single "Twist the Knife"
The death-punk hybrid WULFSKOL have revealed "Twist the Knife", the first single from their upcoming split with HEXELLA which will be released on March 31 via Goat Throne Records.
The band comments "Twist the Knife" as the first song to represent our side of the split as it captures the molten fury of the Devil's rock n roll. It's Wülfskol to its rotten core!"
Dad Brains Unveils New Song & Video For "Back To School"
Billboard-charting artist new orchestral pop single
Billboard-charting Los Angeles based artist Kian Blume is a singer-songwriter, guitarist, and pianist best described for his indelibly intoxicating poetic inspired songs that shine radiantly with dramatic melodies, adventurous harmonies, and playful piano. With a profound theatrical sound that ignites passion and raw energy in his listeners, Blume aims to bring back a level of complexity and artistry to his music that has been on the decline for several decades. Inspired by an eclectic mix of artists such as Mike Patton, Primus, Michael Bublé, Bobby Darin and composers Chopin and Satie, Kian Blume's own sophisticated multi-faceted sound is undeniable.
Rising Seattle Noise-Punk Band, FAKE HANDS, Release Self-titled EP
FAKE HANDS may be a relative newcomer to the Seattle music scene, but their short tenure has been drawing a lot of attention. Building on the success of their debut single, "Coming Through", the band has just released their self-titled debut EP, featuring six original songs.
THE HIP PRIESTS Release New Single "Chasing Death"
Today, THE HIP PRIESTS blast out a second offering ahead of their new album Roden House Blues, due out May 5th via The Sign Records, with their new single "Chasing Death", a song that is, say the band "about self-destruction and self-sabotage. A story stuffed with vice and excess. A tale about one person's journey, after buying a one-way ticket on the train wreck to end all train wrecks. The age-old colorful topics of sex, drugs and rock n roll. Is it autobiographical? Is it celebration or commiseration? Hero or Rock N Roll failure? Chasing death or embracing life? Crank it loud and make your own mind up."
Rose Gray Shares New Single + Video "Ecstasy" || New EP 'Higher Than The Sun' Out Now
Ponette teams up with Coucheron for some beautiful flair
Norwegian producer Coucheron adds his commercial flair to comrade Ponette, with new single 'Beats Me Up' drawing comparisons to Scandi Pop darlings Sigrid, Aurora and Robyn.
Check out the new single from Ponette below and stay tuned for a new EP coming this Spring.
New Video: J.Stalin and June Poole Slow It Down for "To Do List"
"One of Oakland's illest MCs" – XXL
quinnie ANNOUNCES FIRST-EVER LIVE SHOWS IN CELEBRATION OF DEBUT ALBUM 'flounder' ARRIVING FEBRUARY 24
Today, songwriter and indie artist quinnie shares her first-ever live shows in celebration of her debut album flounder,releasing on February 24. The run of three intimate shows finds quinnie in Los Angeles, CA on March 6, New York, NY on March 13 and London, UK on March 17. Tickets go on sale tomorrow, February 3, at 10AM local time.
(MEDIA RELEASE) VERA ELLEN ANNOUNCES NEW ALBUM 'IDEAL HOME NOISE' + NEW SINGLE
Out Today Welcome to the world of Francis Blvd
His first song released from this collection, "All Came From Me," is a great introduction to him, as a person and as a songwriter. At the same time that he praises his family for making him the person he is today, he also breaks the connection with a toxic relationship with his biological father (also named Francis), refusing to give him acknowledgment for his own negative traits.
@skopemag news – thursday – february 2, 2023 @ 10 am est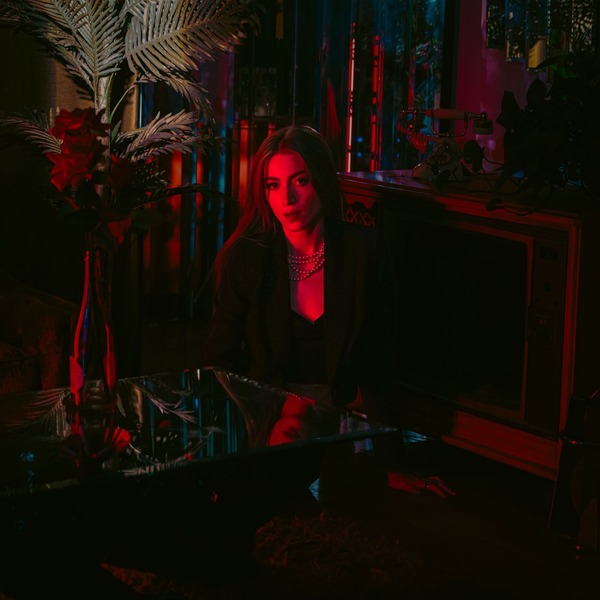 @skopemag news – thursday – february 2, 2023 @ 10 am est
@skopemag HQ – http://smarturl.it/skope
@skopemag Menu – https://skopemag.com/2022/07/11/skopemag-editorial-services-the-menu
LOCRIAN Release New Video For "Incomplete Map Of Voids"
Eclectic soundscape act LOCRIAN, has released an artistic and dynamic video for "Incomplete Map Of Voids". Exploring a world changed forever amidst global disaster, "Incomplete Map Of Voids" manifests a paradoxical mood exposing dystopian elements while maintaining a glimmer of hope.
JAODAE Release New Single "Porcocane"
Toronto, Ontario, based progressive metal outfit JAODAE have unleashed "Porcocane". This is the first single from the instrumental outfit's upcoming EP Chimaera landing in March via Black Throne Productions.
Alpha Cat launches brand new animated video for "Wichita"
Boston's Crowes Pasture Shares "Agree On," A Folk Song Calling for Common Ground
The plaintive and acoustic "Agree On" is what the duo considers to be a "prayer that we will be able to find common ground in a deeply divided democracy."
"We are struck by how much people actually have in common as parents, children, workers, Americans, brothers and sisters.
For this country to move forward in a positive way, we need to acknowledge and respect differences, but we also need to appreciate the humanity that exists in everyone."
Atsuko Chiba Reaches Top 50 on NACC 200 | Watch the "Shook (I'm Often)" Video, N.A. Tour in 2 Weeks | 'Water, It Feels Like It's Growing' LP Out Now
Montreal-based psychedelic rock outfit Atsuko Chiba just shared their new album, Water, It Feels Like It's Growing, via Mothland. Groovy, psychedelic, droney, and hypnotic, Atsuko Chiba's latest offering leads listeners down a path of epic sprawling soundscapes. In the wake of its release, the record has received great praise, in addition to ascending the NACC (North American College & Community Radio) 200 Chart, placing within the Top 50 since its release last month.
Thrashers BLESSED CURSE Re-Team With M-Theory Audio
"Blessed Curse is extremely excited, humbled, and honored to have our next album 'Pray For Armageddon' released with Marco Barbieri and the M-Theory Audio team!" proclaims frontman Tyler Satterlee. Drummer Derek Bean adds "These guys live, breath, and support all things heavy 24/7 so we couldn't be happier having them help the BC Beast unleash our newest savage offering. Stay tuned headbangers and as always, beware of the night…"
Submission from Butterfly Haus
Pondering relationship complexities and toxicity is at the heart of "Masters and Experts," touting a groovy and emotionally dense alt-pop sound. The track comes via Butterfly Haus' new album 'Time Bomb Season.'
ENDORPHINS LOST: Decibel Magazine Premieres Night People Full-Length From Pacific Northwest Powerviolence Unit
Decibel Magazine is currently streaming Night People from Pacific Northwest powerviolence outfit ENDORPHINS LOST in its punishing entirety. The premiere comes in advance of the record's official release Friday, February 3rd via a joint partnership with Rotten To The Core and To Live A Lie Records.
Singer-songwriter Leah Marie Mason brings the heat in new viral single "Holy Water"
Leah Marie Mason isn't pulling any punches in her new single "Holy Water." The TikTok-viral song took off with clever faith-themed lyrics ("A self-proclaimed saint/the picture he paints/but he's got way too many sins to be saved") that describe a less-than-holy man- to the acclaim of women with similar experiences on the app. The straightforward and darkly-tinged verses give way to an explosion of a chorus that packs a punch in its delivery.
Bandits on the Run release new single, kick off midwest tour at Folk Alliance
Formed upon a chance encounter while busking in the subways of New York City, Bandits on the Run have become modern troubadours, the flower children of the digital age. Their new single, "You Have Changed," releasing on February 2, 2023, marks a new phase of Banditry; this is the first release that they have self-produced, and offers a taste of what's to come on the follow-up record to 2021's acclaimed EP, Now Is The Time.
Singer-Songwriter Ashley Kutcher Performing in Boston – 2/6
Singer-songwriter Ashley Kutcher tells raw, real, and relatable stories through her music by candidly addressing her own mental health, pondering where a relationship might be headed, or discussing her emotions in depth. By doing so, she invites listeners to partake in her story as they live out their own.
THE FREQS: Poachers EP By Salem Noise Rock/Punk Trio Streaming Early At New Noise Magazine; EP Sees Release This Friday + New Live Shows Announced
THE FREQS deliver fuzzed-out, psych-punk, stoner rock, and sledgehammering noise at a crushing decibel. Their fourth EP, Poachers, explores a range of topics surrounding the history of Salem, including the flagship single "Witch" as the band's Seth Crowell is a descendant of Rebecca Nurse, one of the witches hanged during the Salem Witch Trials. The record was recorded, mixed, and mastered by Alex Allinson at Bridge Sound And Stage in Cambridge, Massachusetts, and completed with cover photography by Colby Todisco. The tracks "Powertrippin'" and "Witch" feature additional backing vocals by Nicholas Pentabona (Bedtimemagic).
Calgary Rockers THE WANDERING OFF Captures Attention With "Hey There"
Calgary, Alberta duo The Wandering Off are set to capture your attention with "Hey There," the first single off their 12-track self-titled debut album.
HUSSY shares new track 'Blew' + more details about upcoming EP. Plays Old Blue Last as part of Independent Venue Week tonight.
HUSSY – the brainchild of London based musician Sophie Nicole Ellison – is pleased to share the brand new track, 'Blew', which is available to stream now. Of the track, Ellison says, ""Blew is a song about growth in many forms. Personal growth, growth in relationships, change and its subsequent reflections. Like watching weeds grow into wildflowers"
Mermaid Avenue release title track from 'Loveday No. 9'
Mermaid Avenue are kicking off 2023 with the release of 'Loveday No. 9', the third single from album #3 of the same name. The band once again show the versatility of their songwriting as they veer a little from the he alt-country lanes they are known for.
Quirky and slightly more pop oriented than their usual fair, the playful nature of the song belies the seriousness of its content.
Check Out 'Evil Hand', The New Official Video From POLYMERASE
THE PIT ORIGINAL : 'Unscene Casablanca' : A dive into the heart of the little-known Moroccan metal scene (THE PIT ORIGINAL)
HUSSY shares new track 'Blew' + more details about upcoming EP. Plays Old Blue Last as part of Independent Venue Week tonight.
HUSSY – the brainchild of London based musician Sophie Nicole Ellison – is pleased to share the brand new track, 'Blew', which is available to stream now. Of the track, Ellison says, ""Blew is a song about growth in many forms. Personal growth, growth in relationships, change and its subsequent reflections. Like watching weeds grow into wildflowers"
HARD Summer announces return to Los Angeles after 10 Years
The 2023 edition of HARD Summer will take place at a brand new, never-before-used venue combination with various stages spread out across the campuses of the historic Los Angeles Memorial Coliseum, Exposition Park, and BMO Stadium.
Vintage Culture and BOMA team up to launch innovative Born Of Music Addiction event series and expand the brand worldwide
Brazilian DJ and producer Vintage Culture reveals his partnership with forward-thinking electronic music & lifestyle brand BOMA to launch new events series, record label and clothing brand together. Born Of Music Addiction, a project that promises to enhance electronic music worldwide, looks to expand the BOMA brand platform to a global audience.
CHAPPAQUA WRESTLING announce debut album 'Plus Ultra' out 14th April via EMI | Hear new single 'Wide Asl
Chappaqua Wrestling are today announcing their debut album. Plus Ultra will be released through EMI on 14th April. The band are also sharing new single 'Wide Asleep'.
THE LUKA STATE SHARE VIDEO FOR "MATTER OF FACT" FROM NEW ALBUM MORE THAN THIS OUT MARCH 10, 2023
Conrad Ellis explains, "Sometimes when singing these kinds of songs in the studio I get into character to really find the emotion of the song. This video was so fun as I was able to bring that character to life. I always find that alongside a fantastic actor like Tilly Sutcliffe makes things a little bit easier! I hope people really enjoy the video as much as we did making it."
Lambrini Girls share new single 'White Van' – a song about catcalling
Based in Brighton, Phoebe Lunny (Vocals/Guitar – she/they), Lilly Macieira (Bass – she/they) and Catt Jack (Drums – N/A) have a strong artistic bond over their creative common ground – hot button societal issues combined with a biting, tongue in cheek lyrical style all their own.
JP SAXE & CAMILO DROP NEW SINGLE "MODERACIÓN" WITH OFFICIAL MUSIC VIDEO – WATCH HERE
Today, multi-platinum GRAMMY® nominated singer-songwriter and multi-instrumentalist JP Saxe releases his latest collaboration, "Moderación (con Camilo)" via Arista Records. The new track features five- time Latin GRAMMY® winner and three-time GRAMMY® nominated Colombian singer- songwriter, musician, and producer, Camilo. The video, which thoughtfully depicts the juxtaposition of moderation and excess, was directed by Venezuelan recording artists and frequent collaborators, Evaluna Montaner and Ricky Montaner of Mau y Ricky.
Alexa Dark taps into her inner femme fatale in Bond-like single + video 'Villain'
Fresh off of the back of her latest single 'Cool For You', Spanish/American multi-instrumentalist singer songwriter Alexa Dark has returned with brand-new track 'Villain', out 27th January 2023, via AWAL. Dark's debut EP will follow, expected for release on 3rd March 2023.
ISAAK: watch fiery new video "OBG" now!
Genoa-based heavy and stoner rock stalwarts ISAAK unleash a new supersonic anthem with "OBG", their new video premiering exclusively on The Sleeping Shaman. The band will release their awaited third album "Hey" on March 31st via Heavy Psych Sounds.
Video Premiere: Isaak 'OBG' – Taken From The New Album 'Hey' That Releases 31st March
@skopemag news – wednesday – february 1, 2023 @ 3 pm est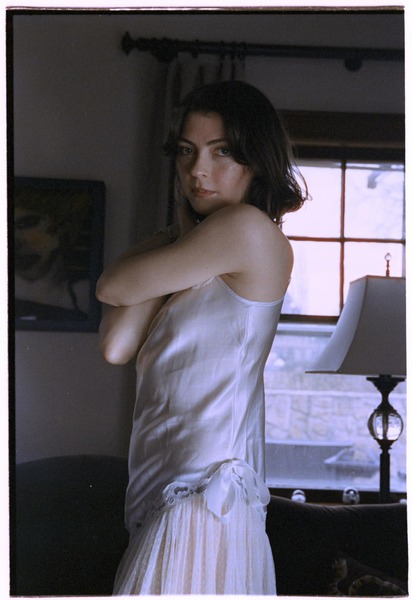 @skopemag news – wednesday – february 1, 2023 @ 3 pm est
@skopemag HQ – http://smarturl.it/skope
@skopemag Menu – https://skopemag.com/2022/07/11/skopemag-editorial-services-the-menu
BREAKOUT ARTIST RACHEL CHINOURIRI RELEASES VULNERABLE NEW SONG "MAYBE I'M LONELY"
Of the track, Chinouriri said: "I wrote this from the perspective of not knowing what I want. When you are in a long term relationship and know nothing else, it's hard navigating the dating world. It's about how I don't want a relationship, but struggle to not attach feelings to more casual situations. Do I like you or do I like the idea of you? Am I crushing on you or do I enjoy having companionship? Do I actually like you or do I fear being alone? I hope other people know the feeling because I have struggled with it recently, but I'm getting better."
BEYONCÉ RETURNS TO THE GLOBAL STAGE FOR RENAISSANCE WORLD TOUR
The 2023 tour, produced by Parkwood Entertainment, and promoted by Live Nation, kicks off on May 10, 2023, at Friends Arena in Stockholm, SE, making stops throughout Europe in Cardiff, Edinburgh, Sunderland, Paris, London, Marseille, Amsterdam, Warsaw and more. The tour then continues across North America with shows in Toronto, Chicago, East Rutherford, Atlanta, Las Vegas, Los Angeles, Houston and more.
Jen Cloher Shares New Single And Video "My Witch"
DEBBY FRIDAY Shares Official Video For "I GOT IT," A New Single/Video From GOOD LUCK, Her Forthcoming Album
VINSON ANNOUNCES 'SOFTSWEETRADICAL' EP
Today, Detroit native and Los Angeles-based singer-rapper-producer Vinson announces his debut EP SoftSweetRadical, out March 3 via Wichita Recordings, alongside the project's first track "SUNROOF", and the accompanying official music video — watch here. Luscious and sun-drenched, "SUNROOF" boasts about the bright side of Southern California-living. Vinson might be new to the city, but he's not new to the scene: "Slick thoughts and office talks done got me here," he sings sweetly. Vinson carries himself with confidence, with vocals that effortlessly ebb and flow, channeling the likes of R&B heroes D'Angelo and Maxwell, while producers Timo and Harriet Brown deliver a smooth baseline and a shiny guitar solo. The video for "SUNROOF", shrouded in deep yellow hues and directed by Mike Harris, sets an equally warm scene. Against a backdrop of fur coats, stripper poles, and the west coast's hilly terrain, Vinson proves that he's not just singing about California dreaming—he's living it.
ANNA SHOEMAKER CAPTIVATES ON INTOXICATING NEW SINGLE, "HOLLY"—WATCH HERE
Today, indie-pop starlet Anna Shoemaker has released her spellbinding new single, "Holly" via +1 Records– her first track this year. "Holly" arrives following a string of highly-praised releases and Anna's 2022 full-length Everything is Fine (I'm Only on Fire).
Alt-indie pop artist RIZ LA VIE announces debut LP 'Haven' + shares single "FYP" | Tour starts on 2/9
With Haven, his forthcoming debut studio album, RIZ LA VIE expands on the vibrant sonic world he's built with previous releases, but this time, shares more of himself with his fans. Experimenting with new production elements and blending genres, LA VIE pushes boundaries like never before, culminating in his most realized, ambitious work to date. Over 15 tracks, LA VIE embarks on a search for a sense of safety and security, both internally and externally–within himself, in his relationships, community, environment, and in the world at large. "The album," explains LA VIE, "reflects my journey facing the struggles of trying to find a home in a city like New York, during a recession and eventually having to move to another city like Los Angeles. It showcases the ups and downs of forming new connections, and the impact of losing some friends temporarily and some permanently, both for the better and for the worse."
La Luz's Shana Cleveland shares new single and video for "A Ghost" | New album "Manzanita" out March 10th via Hardly Art
VISION DEPRIVED: Italian death metallers to release debut album "Self Elevating, Deep Inside The Void" in March
Born from the twisted mind of Carlo Altobelli, producer and sound engineer at the Toxic Basement Studio (Cripple Bastards, Insanity Alert, Black Oath, Raw Power, Ekpyrosis, …), the band mixes early 90's American gloomy metal with grim and dystopian imagery all captured at his iconic studio. And if for some reason the music won't speak enough for itself, then the amazing artwork by Francesca Vecchio will further clarify what music and words won't.
BLACKWÜLF: stream new album "Thieves & Liars" in full
Oakland-based stoner and heavy metal merchants BLACKWÜLF present their fourth studio album "Thieves & Liars" in its entirety, ahead of its official release this February 3rd on Ripple Music.
BLACK ORCHID EMPIRE Reveals New Album, Shares New Song + Music Video
Tennis unlock "Forbidden Doors"; new album out Feb 10
Acclaimed indie-pop duo Tennis have shared "Forbidden Doors," the third single from their highly anticipated sixth studio album, Pollen, arriving this month via their own Mutually Detrimental label on Friday, February 10, 2023. Pre-orders are available now.
"Sonically, Forbidden Doors filled out something essential that was missing from the record. I took my time writing lyrics that fit the world without altering it. The music gave me a sense of driving away from something. Patrick and I have done a lot of that– trading one city skyline for another, releasing something to make room for what's next."
Niall the dog whisperer
Leeds based newcomer Niall Summerton balances existential ponderings with a blissful indie-folk sound on debut album 'What Am I Made Of', juxtaposing themes of mortality, grief and anxiety with exquisitely crafted earworms.
DR. DRE'S MAGNUM OPUS 'THE CHRONIC' CELEBRATES ITS 30TH ANNIVERSARY WITH FEBRUARY 1ST RETURN TO STREAMING SERVICES VIA INTERSCOPE RECORDS, THE ALBUM'S ORIGINAL DISTRIBUTOR
Legendary 7X GRAMMY and Emmy Award-winning artist/producer Dr. Dre celebrates the 30th anniversary of his magnum opus, The Chronic by announcing the album will be re-released by its original distributor, Interscope Records which worked The Chronic in 1992 via its relationship with Death Row Records. The Chronic, which is not currently available on streaming services, will again be available to fans on all major DSPs today, February 1, 2023. The re-release of the acclaimed work will be accompanied by a special Chronic merch collection which will be available on www.interscope.com.
ELLIE GOULDING RELEASES NEW SINGLE 'LIKE A SAVIOUR'LISTEN HERE
With a pulsating bassline juxtaposed with the 80s tinged synths, new single 'Like A Saviour' sees Ellie once again deliver a high energy pop smash. The accompanying video, directed by Joe Connor with choreography by Daniel Alwell, features Ellie and a cohort of backing dancers stranded in a desert – a landscape they must battle against as the song reaches its epic crescendo finish.
New Video: Hurricane On Saturn Unveils Official Visualizer for "Pollute The Mainstream"
Kepi Ghoulie Premieres First Single "Happy When It Rains" With New Noise Magazine
"Ramones In Love" take those classic Ramones love ballads with their unforgettable melodies and reimagines them with a new shine by adding features like keyboards, horns, and more! This album is available on 12″ neon pink vinyl, CD, and cassette.
Bridal Party Share New Single + Teaser Video for "Baby Anymore" via Range Magazine | 'Cool Down' LP Out Feb. 15
"I broke our favorite dishes to pieces / tried to put them back together with glue." The first lines from "Baby Anymore" the latest single from art pop quintet Bridal Party, symbolize the rifts that arise in a romantic partnership when certain things are left unsaid. The track has a 90's avant-pop vibe that precludes a modern indie pop sound.
Bridal Party Make Space For Better Loving With "Baby Anymore" 
Alternative Industrial Outfit GLDN Drops NSFW New Single & Video "Hole"
Industrial punk newcomer GLDN is back with more new music! The new, NSFW single "Hole" follows the release of their debut EP, First Blood and remix album Hemophilia. "Hole" descends further into the murky shadows and twisted imagination of GLDN mastermind, Nicholas Golden.
Golden comments: ""HOLE is a song about despair. It's an exploration of how it feels to be at your lowest and know that there's no way out. Once you're in that darkness long enough, it can become almost comforting. You start to see the beauty in the pain. And in the end, there's a sort of acceptance that you will never be the person you were again. In that acceptance, there is freedom to be someone new."
@skopemag news – wednesday – february 1, 2023 @ 12 pm est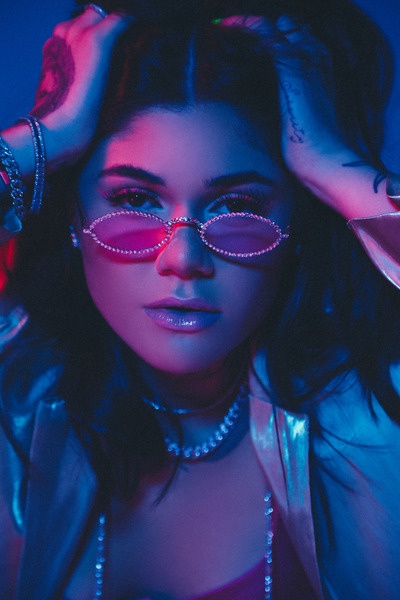 @skopemag news – wednesday – february 1, 2023 @ 12 pm est
@skopemag HQ – http://smarturl.it/skope
@skopemag Menu – https://skopemag.com/2022/07/11/skopemag-editorial-services-the-menu
Vancouver's Alexander Sharp Directs Sensual Grindhouse-Inspired Music Video for Josh Jones & Trevor Kidd's "Salvation"
Director Alexander Sharp serves up sexy, slithery vampire with a steely, black-and-white grindhouse aesthetic in the video for Josh Jones & Trevor Kidd's "Salvation" – available now.
Ballaké Sissoko forms new quartet with Vincent Segal, Émile Parisien and Vincent Peirani
Sissoko Segal Parisien Peirani is a new quartet bringing together Malian kora master Ballaké Sissoko, French cellist & Victoire De La Musique winner Vincent Segal, French accordionist Vincent Peirani and saxophonist Émile Parisien (also both fellow winners at the Victories). The debut album from the new project, 'Les Égarés' is due for release on March 31, 2023 via Nø Førmat! records (Oumou Sangaré, Blick Bassy). Ahead of then, the quartet today release two new pieces of music – watch the video for 'Banja' – shot by Julien Borel at Studio Ferber – and stream 'Ta Nyé' across all platforms from here
Multi-Talented Performing Artist HARRIET CHUNG Releases "Today and Tomorrow" Single
You can hear the love through her music as the multi-talented performing artist, Harriet Chung proclaims in her latest single, "Today and Tomorrow" – available now.
Fernandito Rentas a ritmo de bolero "Por Estar Con Ella"
Fernandito Rentas empieza este nuevo año 2023 a ritmo de "Bolero Cha-Cha" con su nuevo sencillo que lleva por nombre "Por Estar Con Ella". Una canción grabada en formato Big Band con la participación de reconocidos músicos de la ciudad de Medellín, Colombia. Bajo la dirección del maestro Robert Requena y masterizado por el ingeniero Héctor Mora para el deleite de los amantes de este género.
Chloe Star Reveals "Element" Music Video
Today, explosive new pop act Chloe Star reveals the music video for her debut single, "Element." Directed by Jake Woodbridge and produced by Jake Johnston, the "Element" music video is an enthusiastic introduction to Chloe Star's expansive visual world.
Ultra Q share new single 'VR S*x'
Fronted by Jakob Armstrong, the youngest son of Green Day's Billie Joe Armstrong, Ultra Q share new single 'VR Sex' as well as announcing debut album My Guardian Angel out 9th June 2023 via Royal Mountain Records.
HUNDRED REASONS share latest single 'So So Soon'
At the tail end of last year, Hundred Reasons announced that their first album together in 15 years, Glorious Sunset, is due for release on 24th Feb 2023 via SO Recordings.
M(h)aol share new single 'Period S*x' with 70s/French style video
A track that people either love or makes them feel widely uncomfortable, 'Period Sex' is a celebration of periods and how it's still such a taboo subject even for those that would consider themselves progressive – a band known for being political, this was a song they wanted to be really sexy.
Top indie artists come together to raise money for St Mungo's homeless charity
A group of top indie artists Mieko Shimizu, William D Drake, Barbara Morgenstern and Ola Szmidt have joined up together to raise money for St Mungo's homeless charity with their amazing 'Write To Be' EP, out today!
ORBITAL — Penelope Isles feature on "Are You Alive?" || + New Album out 17 Feb
Orbital have today released "Are You Alive?" Featuring Penelope Isles, the third track to be taken from the seminal electronic music duo's forthcoming album Optical Delusion, out February 17.
Finnish Punk Icons Terveet Kädet and Their New Album 'Kaikki kaikkia vastaan'
Revered with a cultish adoration, the band have received influence nods from bands like Sepultura and continually been named one of the best punk bands in the world. Though a touch of metal has tinged their sound in later years, it only adds to the intense thrash assault they bring to the table every time.
JAMIE LENMAN Reveals Surprise New EP 'Iknowyouknowiknow'
Hot on the heels of his acclaimed fifth album The Atheist released late last year, revered alt-rock songwriter Jamie Lenman is delighted to announce a surprise new companion EP, with Iknowyouknowiknow set for release on 5th May 2023 via Big Scary Monsters.
SIVU returns after 5 year absence with compelling new single "Wild Horse Running"
Sivu (aka British songwriter James Page) returns with a new single "Wild Horse Running" – the first new music to heard from him in five years, following his widely acclaimed albums Sweet Sweet Silent (2017) and Something On High (2014).
Jack Harlon & The Dead Crows: watch "Dark Entries" video!
Melbourne-based psychedelic fuzz rockers JACK HARLON & THE DEAD CROWS share a thunderous new track taken from their third album "Hail to the Underground", to be released on February 17th through Blues Funeral Recordings. Watch their hectic cover of Bauhaus' "Dark Entries" now!
GIÖBIA: new track "Consciousness Equals Energy"
Italian psychedelic and acid rock stalwarts GIÖBIA announce the release of their sixth album "Acid Disorted" this April 28th on Heavy Psych Sounds. Listen to the infectious and cosmic first single "Consciousness Equals Energy" exclusively on It's Psychedelic Baby Magazine!
'Consciousness Equals Energy' by Giöbia | New Album, 'Acid Disorder'
Mylar announces sophomore EP Human Statues with new single "Hobby Horse"
London art-pop quartet Mylar announces their sophomore EP Human Statues (out 30th March via Blue Flowers) with the release of new song, "Hobby Horse". Accompanied by another stunning visualiser featuring animation by Yasmine Tara Opre Djedje-Fisher-Azoume, Hobby Horse follows the EP's first single "Stay Close," which was released in late 2022.
Makh Shares New Single "Closer"
Bradford-born Makh is a rapper, vocalist and record producer. Along with creating his own music, he is also a presenter for the BBC Asian Network. Born to Sikh parents but with a multicultural, multi-ethnic family, his music takes inspiration from hip-hop, reggaeton, soul and rock, with sprinkles of South Asian instrumentation, resulting in his own unique stamp on popular genres, such as on his new single, "Closer".
Peaceful Faces shares "Signature Blues" from forthcoming LP
"'Signature Blues' started as an imagined phone call with an imagined ex. What do you do when it seems like someone's doing a lot better without you? Nostalgia is an easy trap to fall into; even if you rationally believe you're not the right fit for someone, it's hard to eradicate that nostalgia-fueled feeling of longing and possessiveness. The song also serves as a showcase for Utsav Lal on piano and my wonderful fellow horn players Eric Stilwell and John Cushing." -Tree Palmedo / Peaceful Faces
Meron T continues to push boundaries with her brand new Amapiano inspired track, 'State of Mind'
Meron T and Sey G are back to kick start the new year with a brand new flavour. From their 2018 debut track 'Hunny', to their more recent A/B side project 'Everything' & 'Don't Let', these two have teamed up again – but this time embarking on a new sound entirely. Taking roots in Amapiano and Deep House, this track sees the pair pushing their boundaries, and delivering us a scorcher for the dance floor. Influenced by the intensity of love, 'State of Mind' is a declaration of devotion, and an attempt to sonically replicate the trance-like nature of it all.
Boston Ballet presents Don Quixote, March 16–26
Boston Ballet and Artistic Director Mikko Nissinen presents Rudolf Nureyev's Don Quixote. The beloved ballet brings the sparkling wit of Miguel de Cervantes' classic novel to life with Nureyev's virtuosic choreography set to a spirited score by Ludwig Minkus performed by the Boston Ballet Orchestra. Don Quixote runs March 16–26 at the Citizens Bank Opera House.
"Rudolf Nureyev's iconic Don Quixote has enjoyed a long history with Boston Ballet. Nureyev was a dear friend and professional idol, and I am thrilled to bring his ballet back after 10 years," said Artistic Director Mikko Nissinen. "Rudolf staged the ballet here in 1982, and he toured extensively with the Company in the role of Basilio, capturing the attention of American and international audiences. Nureyev's adaptation of Don Quixote is one of the best, and I am excited for audiences to experience it and for our dancers to take on the challenging and fun choreography."
NOVA ONE returns with create myself – Out March 31st on Community Records, listen to "dangerous" now
Since their debut in 2018 via a six-track EP titled secret princess, released through Community Records, Providence's own NOVA ONE has continued to create lush, nostalgic soundscapes complemented by the movingly honest performance and, at times, anthem-like quality we find in the songwriting of Roz Raskin. Building on the 60s-inspired pop of their 2020 release (debut album, loveable) NOVA ONE's newest project, create myself, is a continuation of a deeply human conversation around self-acceptance through a prismatic and complex lens, befitting of an experienced musician like Raskin. The album is co-produced and performed by Raskin, Bradford Krieger, and Chaimes Parker at Big Nice Studio in Rhode Island, and is bolstered by supporting musicians Casey Belisle, Emily Dix Thomas, with vocals from Anjimile Chithambo.
YOUR ANGEL Announces New Album Out 3/17
The 11-track album includes recent singles "You Never Say Sorry" and "Misbehave," the latter of which was met with praise from NYLON, Consequence, and Ones To Watch. Teeming with raw emotion and ethereal indie-pop soundscapes, A Star in the Headlights captures a time of contemplation and transformation for YOUR ANGEL.
GREGBLU – SOBA
"SOBA" is the first track of off "GREGS DEMO TAPE", his debut alternative/hip hop album. Along with the release GREGBLU dropped a music video that he filmed and edited himself. In the video we get to dive into a world of juxtaposition, alcoholism, and resentment.
Mylar (Blue Flowers) Announce New EP / Share Single "Hobby Horse"
"A hobby horse is both a child's toy and a personal obsession, so it's quite a good description of the faintly ridiculous process of writing music," Mylar says of their groove-laden new offering, which juxtaposes cascading keys with a vibrant left field sound.
Japanese metal band View From The Soyuz share massive new single and video "Caligula"
Today, Japanese metal outfit View From The Soyuz have shared their massive new single "Caligula". Serving as the second song off their upcoming EP, Immaculate, the track is highlighted by bright and brutal guitar riffs and ends with an absolutely crushing breakdown. The accompanying video focuses on detailed performance shots capturing the band's technical prowess and chaotic energy.
@skopemag news – tuesday – january 31, 2023 @ 2 pm est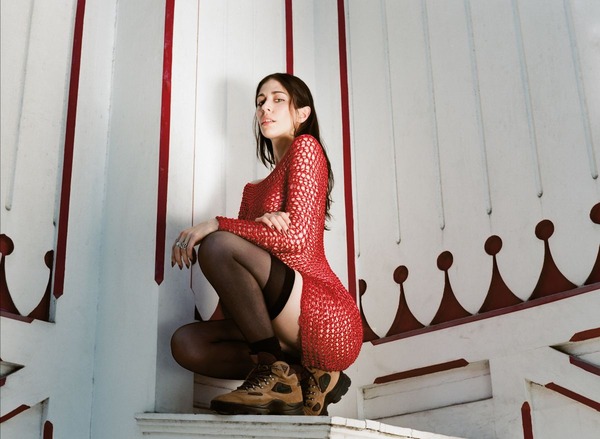 @skopemag news – tuesday – january 31, 2023 @ 2 pm est
@skopemag HQ – http://smarturl.it/skope
@skopemag Menu – https://skopemag.com/2022/07/11/skopemag-editorial-services-the-menu
Meron T teams up with Sey G on romantic amapiano sizzler 'State of Mind'
South London vocalist/DJ Meron T and producer Sey G are back to kick start the new year with a brand new flavour. From their 2018 debut track 'Hunny', to their more recent A/B side project 'Everything' and 'Don't Let', the powerful duo flex their creative prowess and sonic evolution on 'State of Mind', diving into a new sound entirely. Taking roots in Amapiano and Deep House, the lust-filled single sees the pair pushing their boundaries, and delivering a scorcher for the dance floor. Influenced by the intensity of love, 'State of Mind' is a declaration of devotion, and an attempt to sonically replicate the trance-like nature of falling in love.
Introducing Hunter Ellis – The Next Big Thing in Indie Rock
Holly Henderson returns with uniquely fresh, retro infused new single 'Wendy'
The single further teases Holly's second album, "The Walls", due for release on 10th Feb and follows last year's acclaimed single "The Planes", which Clash Magazine described thus: "bejewelled psych-pop with folk qualities, her work has a haunting after-effect that can't be shrugged off."
The Hip Priests release single and music video "Chasing Death"
Since their inception in 2006, The Hip Priests have released a mighty thirty 7″ singles, four albums, two compilations and three EPs by various independent labels from all over Europe & the USA. Fiercely independent and tirelessly driven, the 'Priests have preached their high energy sermon of misanthropy, hate and contempt across numerous tours of the UK, Europe and USA and made countless rapturously received festival appearances.
snake eyes reveal video for new insomniac anthem single '40 winks'
brighton-based grit pop trio snake eyes are delighted to reveal the video for their new single '40 winks', which is released on 31st january 2023 via alcopop! records on digital platforms and also via a limited edition run of branded camomile tea bags.
Brighton punk duo, REGAL CHEER gear up to their no-nonsense debut album, 'CANS', on February 3rd
Launching 2023 in the right way, Brighton Indie-Punk duo, Regal Cheer, are set to release their debut album, Cans, through Beth Shalom Records on 3rd February. Through channeling their daily gripes into relatable, short attention span, shout-along tunes for the person who hates the monotony of the 9-5, Cans clocks in at just over 17 minutes.
EMERGING POP STAR NERIAH SHARES NEW BREAKUP ANTHEM "FALLING 4 SOMEBODY"
Emerging pop star NERIAH has released her newest single, melodic breakup anthem "FALLING 4 SOMEBODY." Debuting with a New Music Daily cover and Zane Lowe interview on Apple Music One, the track is creating plenty of excitement leading up to NERIAH's third EP, No One Cries Forever, out March 17 via Create Music Group.
Matt Holubowski – new single 'My Burrow' released today!
On January 31st, Canadian singer-songwriter Matt Holubowski shares 'My Burrow' via Audiogram Records. Co-produced by the artist and Pietro Amato (Bell Orchestre), 'A music video, perfectly expressing an extended period of introspection is released the same day, directed by Véronique Audet-Gagnon and shot by videographer Lucas Harrison Rupnik. 'My Burrow' follows previous release 'End Scene' and is the second single taken from Matt Holubowski's fourth album, 'Like Flowers on a Molten Lawn', set for release March 24th, 2023.
House of EL – Tonight
The release is the first instalment to his forthcoming project 'When It Rains It Pours', out in Feb. Lands as the first House of EL single since his 'BOOK OF EL' project which saw contributions from Laura Mvula, Jay Prince, Reuben James and Karma Kid. Undeniably an artist characterising his music career with true musicianship with him being the sole architect of his sonic output (multi-instrumentalist, writer, producer, performer) and his dedication to his jazz core.
Pozi grapple with a Failing government
Pozi are the sort of band to tackle the creative cycle of deconstruction and rebuilding with relish. Second album Smiling Pools is testament to that. An LP that sees them at their most expansive yet, it follows a gradual swelling of their sound across two EPs preceding the urgent, self-enforced minimalism of their debut album PZ1 in 2019.
FE SALOMON — Releases Cinematic Video For: "Interstate 10" || + Debut Solo Album Out Now
Syncing the sweeping, string-laden single to a filmic official video starring Salomon, the new visuals immerse the viewer in the narrative of a protagonist juxtaposing longings for past adventures, with optimistic thoughts of beginning new ones.
mui zyu shares new single "Dusty" // Sold Out London release show 1 March
Today, Hong Kong British stirring dream-pop artist mui zyu (Eva Liu of indie-rock band Dama Scout) shares dreamy new single, "Dusty," which premiered at 12pm GMT on Matt Wilkinson's Apple Music 1 show. The track follows the captivating "Sore Bear", sprawling single "Rotten Bun", heartwarming lead-single "Ghost with a Peach Skin". The songs form part of her debut LP, Rotten Bun for an Eggless Century which will be released February 24th, 2023 via Father/Daughter Records.
Leeds musician Michael B Thomas announces debut EP 'The Moment' and releases new single "Team Leader"
There's a melancholy of innocence within Michael B Thomas' music, portrayed through self reflectivity, but also through experiences told by the people around and close to him.
PALACE OF WORMS: Bay-area avantgarde metal entity premieres new album "Cabal" at Decibel magazine
Operating since 2007, California-based Avant Metal project PALACE OF WORMS has a diverse and accomplished oeuvre that reflects its creator's eccentric and often bizarre tastes and sensibilities. From the project's early origins as a raging and misanthropic Black Metal band to its more recent releases which incorporate influences such as Doom, Death, Progressive, Ambient, and Electronica, each POW release is a completely. Sole member Nicholas "Balan" Katich sees no point in marinating in the stagnant pools of orthodoxy and believes evolution to be the true path.
The Reed Effect – New Video "MEGALOMANIA"
Rusty Gear Releases Stunning New Video "Something In The Water"
OUT NOW: Reflective Electronic Producer Kisnou Releases 'The Last Memory of Me'
Oliver Marson gets fired in his new "Blue Dreams" music video
"Blue Dreams" is the latest art pop single off Oliver Marson's forthcoming debut album Why Did I Choose This?. Mixed by Jorge Elbrecht (Japanese Breakfast, Hatchie), the song offers an escape from the mundanity of modern life. With the cost of living being so high, a lot of us feel jaded and are left wondering "how did we get here?"
Rod212 Shares New Single "Really Not Okay"
Blurring the lines of hip-hop and R&B, Rod212 is a rising artist/producer born and raised in Chicago. In college, he stumbled upon a YouTube video of Soulja Boy making beats and spent that summer immersed in endless FruityLoops tutorial sessions. Motivated by the undeniable magnetism of Drake and the vivacious energy of Skrillex, he perused his late mother's records for inspiration and coveted samples. As a producer, Rod212 crafted beats for other artists until he decided to compete as a lyricist and artist in his own right.
ASHBA announces immersive 360 degree experience at Area15
ASHBA has announced a one of a kind live show, and fully immersive experience at famed Las Vegas event space AREA15 – "a multiverse of attractions and events designed to entice and enthrall."
The world-renowned producer and songwriter will bring his iconic blend of genres, along with "Earth-shattering walls of guitar" to the 360-degree projection-mapped "Portal" within AREA15 on Friday, February 17.
CAROLINE POLACHEK RELEASES NEW SINGLE "BLOOD AND BUTTER" & SHARES ALBUM TRACKLIST
Caroline Polachek has shared another taste of her highly anticipated upcoming album with today's offering, "Blood And Butter." Co-produced by Polachek and Danny L. Harle, "Blood And Butter" features Scottish bagpipes by BBC Award winner Brìghde Chaimbeul, a flex rarely seen in pop music that makes perfect sense in Polachek's pastoral landscape. This stand out track showcases Polachek's lyrical brilliance set on top of a hymnal melody that crescendos into sonic bliss, illustrating further Polachek's ability to disrupt the usual pop tropes. The single arrives today ahead of her new album Desire, I Want To Turn Into You out February 14.
BALMING TIGER DROP NEW SONG + VIDEO FROM UPCOMING ALBUM
Alternative K-pop group Balming Tiger has dropped a new group single, "Trust Yourself," a song off the crew's first full compilation album, which is scheduled for release in the first half of this year. It sends out the literal message to trust in yourself with the aim of sending inspiration to those in need of motivation and comfort. The song features Omega Sapien, Mudd the student, and bj wnjn and was produced by Balming Tiger members bj wnjn and Unsinkable. The song arrives with a video from Korean Hip-hop Awards winning director Pennacky who directed the video for the group's previous RM of BTS featuring single "SEXY NUKIM."
Going for Adds "Battle Cry – Civil Disobedience" and Music Video by Bishop The Overseer
GEESE — Return With New Single: "Cowboy Nudes" || Listen Now
Frankie Rose shares new single / video "Sixteen Ways" ahead of new LP 'Love As Projection'
Valley Queen Announce New LP 'Chord of Sympathy' Out 4/21, Share New Single/Video "Cassavetes"
New Video! Melodic Death Metal Warriors IDOLATROUS Release Prophecy [Official Lyric Video]
NAUT Reveals New Song + Music Video for "Damocles"
AUSTERE announce new album and release video single 'Sullen'
AUSTERE have unveiled a sinister video for the epic opening track 'Sullen' as the first and only single taken from the black metal duo's forthcoming new full-length "Corrosion of Hearts". The band from Wollongong in Australia's east coast state New South Wales will release their third album on April 28, 2023.
Rockshots Records – The "Bandits" Are Coming! BAD BONES New Album "Hasta El Final!" Out March 2023
Influenced by NWOBHM to the LA street rock scene, Bad Bones was formed in 2007. The band has made a name for themselves with tours across Europe along with making the move from Italy to LA in 2009 to make a foothold in the USA until returning to their home country in 2010. Over the years, the band has consistently toured the USA and Europe with appearances at events such as the Hollywood Rock Convention, Italian Gods of Metal, and Metalitalia Festival along with supporting bands like Steel Panther, Hardcore Superstar, Crucified Barbara, Entombed, Gotthard, Crazy Lixx, Strana Officina and more.
@skopemag news – monday – january 30, 2023 @ 8 pm est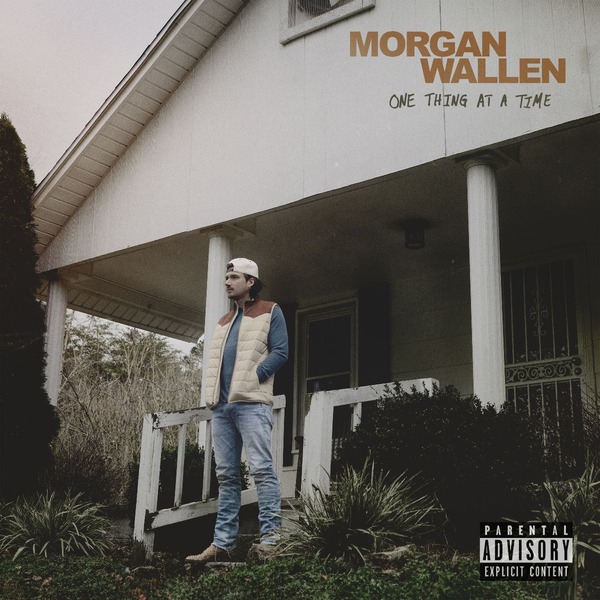 @skopemag news – monday – january 30, 2023 @ 8 pm est
@skopemag HQ – http://smarturl.it/skope
@skopemag Menu – https://skopemag.com/2022/07/11/skopemag-editorial-services-the-menu
REZN: Chicago Ethereal Heavy Psych Outfit To Release Solace Full-Length March 8th; First Single Streaming
For the uninitiated, the music churned out by Chicago quartet REZN manages to convey both crushing mass and cosmic weightlessness. The seed for the band's megaton riffs and psychedelic journeys was planted when guitarist Rob McWilliams and bassist Phil Cangelosi began jamming together at age twelve in the DC commuter town of Leesburg, Virginia. They relocated to Chicago in 2015, recruited local sound engineer Patrick Dunn to bash on the drums, and, after playing just three shows together, set about recording their debut album — the molten amp worship service, Let It Burn. They invited their friend Spencer Ouellette into the studio to round out their bottom-heavy sound with the hum-and-squall of modular synth, and the added textural component immediately became a key facet to their sound.
ÅSKVÄDER Unveil New Single "Don't Worry"
"Don't Worry" is the latest offering from Swedish rock 'n' roll outfit, ÅSKVÄDER. Blending Scandinavian garage rock and bluesy licks, "Don't Worry" an uplifting track inspired by the untroubled mentality commonly found in the group's hometown of Gothenburg, Sweden, and is out now via The Sign Records.
Psych and alt rock youngsters Bluphoria release new song "Ain't Got Me"
EDGEOUT Records artist Bluphoria are thrilled to share their newest single "Ain't Got Me." "Ain't got me was one of the oldest Bluphoria songs I've written," says Reign LaFreniere. "It was one of those songs that made itself after I had the chords. It's a bit of a nostalgia trip for me that I hope others can relate to." The song premiered earlier this week via V13 who said "For a band that only started playing together their sophomore year at the University of Oregon and is already this sharp, we feel pretty confident that these kids are going places." The band also performed the song live on Today in Nashville last week. "Ain't Got Me" follows the releases "Walk Through Fire" and "Set Me Up" all off of the band's forthcoming major label full-length debut, expected to release later this year.
MUNI LONG REIMAGINES BREAKOUT HIT "HRS & HRS" WITH SPANISH VERSION "HORAS Y HORAS" FOR SPOTIFY SINGLES CAMPAIGN
Ash Olsen – CRAZY BITCH! [Official Acoustic Video]
Fresh off the back of her performance at one of Europes biggest tastemaker festival, Eurosonic, Ash Olsen delivers unfiltered vulnerability in her acoustic rendition of 'CRAZY BITCH!'.
Steakhouse // album release (feat. members of Into Another + Innaway)
San Francisco post punk / country + western quartet Steakhouse just releasedtheir new album on January 27th and I wanted to see if you might be interested in reviewing it or featuring the band in some way coming up!
J. Stalin Continues His Bay Area Legacy with 'Prenuptial Agreement 2' [OUT NOW]
J.Stalin represents the heart of Bay Area music; relentlessly indie, community focused, and above all else, authentic. With Prenuptial Agreement Part 2, we get the evolution of Stalin as he goes from Mob Music maestro to Bay Area legend. Each track maintains the grit of the original album with a distinct nod to present day production — let's call it mob music 2.0.
Nashville singer-songwriter DANiiVORY releases otherworldly new album 'Dreamland'
Singer-songwriter DANiiVORY is an independent, R&B/soul pop artist who has had an absolutely stunning career in the music industry. Hailing from Wexford, Pennsylvania, Dani always had music in her life. Ivory's mother was a music teacher and a liturgical minister and encouraged Dani to pursue her passion for music. Dani then went on to obtain a higher education at Berklee College of Music and graduated with a dual degree in Contemporary Writing and Production and Vocal Performance.
Morgan Wallen Announces Third Album, ONE THING AT A TIME: 3/3/23
Morgan Wallen took to social media earlier today to share official details about his third studio project, One Thing At A Time, set for release on Big Loud / Mercury / Republic worldwide on Friday, March 3, 2023.
Opening with confessional "Born With A Beer In My Hand" and closing with poignant "Dying Man," Wallen takes the listener on a very personal journey throughout the expansive project.
"This record represents the last few years of my life, the highs and the lows," Wallen shares. "It also brings together the musical influences that have shaped me as an artist – country, alternative and hip-hop. There are 36 songs on this album because we just kept exploring with fresh lyrics, music and production ideas and these are the songs that felt right to me. It was a blast to create, and I was so grateful to be back in the studio to lay this out for my fans.
@skopemag news – monday – january 30, 2023 @ 1 pm est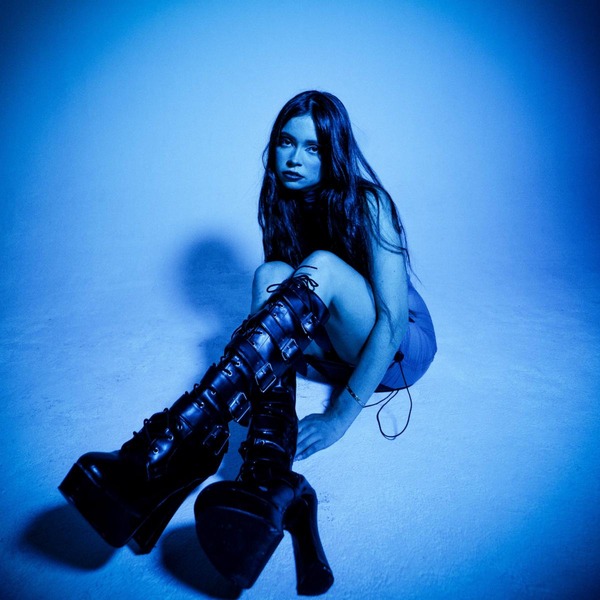 @skopemag news – monday – january 30, 2023 @ 1 pm est
@skopemag HQ – http://smarturl.it/skope
@skopemag Menu – https://skopemag.com/2022/07/11/skopemag-editorial-services-the-menu
INVICTA – TRIUMPH AND TORMENT – ALBUM PRE-ORDER!
SubLevel Records is proud to announce the new Invicta album Triumph and Torment, which will be released on March 31st, 2023. Invicta guitarist/vocalist Kyle Edissi comments: "Our goal while writing and recording this record was to make it sound Vicious and Triumphant. We wanted each song to channel the villainous vibes that inspired it. We really challenged ourselves and feel that this is a big step beyond our previous material, while staying true to the Invicta sound. I am really proud of this album, and I am really proud of the band and everyone involved in its creation. 'I was God… and yet, I was unchanged. I was not one with the universe. I was not content.'"
New single+video: Seasurfer feat. Susana Egea (Stereoskop) – Something very strange
ArrDee takes aim at the haters on comeback single 'Loser'
Music Submission: Calvyn Cass
CALVYN CASS has been quietly building his fan base and reach. Since his first release "Me, Myself & I" to his most recent "My Friend", listeners have been tuning in world wide. After a feature on the acclaimed Tom Lambert's The Independent Music Show, CALVYN was played on over 1100 stations worldwide. Wonderland Magazine featured him as New Noise to pay attention to and they know what they're talking about. CALVYN has been working with Grammy and Juno award winning producers over the passed year and is set to have a year of great releases.
Notorious B.I.G. producer and co-writer's new project Short Wave Craft drop modern trip-hop anthem!
In 1993 Dominic Owen's musical home became High Class Productions in Brownsville, Brooklyn where he worked with 90's Hip Hop legends like Rakim, Busta Rhymes, M.O.P. Raekwon and AZ, as well as future R&B giants Anthony Hamilton and Angie Stone.
MICHAEL J BENJAMIN — Releases New Single: "The Deal Has Long Gone Down (Acoustic)"
XL LIFE Reveal Visualiser For Genre-Defying Manifesto Track 'Shout' (Venn Records)
Post-club dream pop three-piece Emmecosta return with new single + video 'Effort'
Jack de Keyzer and Wally Palmar Release "No War" to Benefit Ukraine
Two-time Juno Award-winning singer-songwriter and guitarist Jack de Keyzer has teamed with Wally Palmar, frontman and co-founder of the legendary band the Romantics, to record a poignant and powerful anti-war anthem, "No War," dedicated to the courageous people of Ukraine who are fighting the illegal invasion of their country.
WINGS OF DESIRE release 'Runnin' | Headline Tour Feb
Skope single submission: Absolute, "Where You Wanna Be". Texas luxury rap
Shenandoah Releases Inspirational New Single, "Revival" – People.com Exclusively Premieres New Video
Celebrated Grammy®, ACM and CMA winning hitmakers, Shenandoah, led by frontman Marty Raybon and co-founding member Mike McGuire, haven't released any new music in over two years. That changes with the release of their new single, "Revival," via 8 Track Entertainment/Fame Records. "Revival" available now to stream, listen and download on all digital platforms, will ship to radio via Play MPE on January 31, 2023.
H. Hawkline Shares New Track "Plastic Man" / Lifted From Cate Le Bon-Produced Album Out March 10 via Heavenly
H.Hawkline (Huw Evans) has today shared a new track, "Plastic Man" which is taken from his forthcoming fifth album, Milk For Flowers which is set for release on March 10 via Heavenly.
Talking about the new track, Huw said: "The last song written for the album, need more than must, twirling cane and top hat gliding down a molten stairway in the middle of summer. Tim Presley wrote that opening guitar line — I watched him piece it together like a scribble, animating itself into a Muybridge off-cut."
ECOLLAPSE: release new single "Evil Empire"!
Greek thrash/death metallers Ecollapse present the single "Evil Empire", included in the new, 3rd album entitled "Dying With The Wolves", self-financed and will be released independently by the band on 10 / 2 / 2023. Watch the lyric video via the link below:
LEXXE Reveals New Dark-Pop Single "X"
New York-based dark-pop artist LEXXE is back with her new single, "X." Pairing swirling disco beats with raw, diaristic lyricism, LEXXE has created a song that is euphoric and emotional all at once. A heartwarming tale of love and loss, "X" is an ode to her father, Xavier (X), who passed away 20 years ago this year. The nontraditional release date – Sunday, January 29th – is her late father's birthday.
YVES TUMOR ANNOUNCES NEW ALBUM + 2023 WORLD TOUR
STÖNER: stream "Night Tripper vs No Brainer"
STÖNER, the Californian supergroup formed by Brant Bjork (ex-Kyuss and Fu Manchu), Nick Oliveri (ex-Kyuss and Queens Of The Stone Age) alongside drummer Ryan Güt present their new single "Night tripper vs No Brainer". Their new record "Boogie To Baja" is due out February 24th on Heavy Psych Sounds.
VIC MENSA & THUNDERCAT TEAM UP FOR "STRAWBERRY LOUIS VUITTON"
Chaidura Release New Video For "With You"
New Release: Raised on TV – "Mr. Blue"
Raised on TV has released a new single titled "Mr. Blue" that is available on all streaming platforms today. It is the latest single from the Los Angeles alt-rock trio's upcoming album titled Strangers in Pictures that will be released later this year on Sell the Heart Records. Last September, the band released a teaser EP titled Around the Sun that gave listeners a quick introduction to their brand of sun-soaked California alternative rock. "Mr. Blue" is a song about picking yourself back up that sonically is reminiscent of Silent Alarm-era Bloc Party. Start your weekend off by streaming the new single now!
Kris Ulrich Announces New LP 'Big in the USA' Out 3/31 (Birthday Cake Records), Shares Title New Track Single/Video
Winnipeg, Canada's Kris Ulrich today announced his new album Big in the USA will be released on March 31st, 2023, via Birthday Cake Records. The album sees Ulrich – a Daniel Lanois-esque man of many talents (producer, musician, co-writer, and road warrior) who spent years as a hired gun guitarist for some of the most celebrated names in Canadian country music – fully branching out on his own, his voice and vision crystallized by a period of deep reflection. He has also shared the title track new single, a heartfelt and contemplative, yet winking song wrapped in a breezy casing, alongside a video.
NEW SINGLE OUT NOW: John Hanifin charts a new sonic path with "Stop, Drop & Roll"
"Stop, Drop & Roll" presents John Hanifin as a captivating blend of electronic pop-R&B, soulful vocals, and classical elements.
Margo Price releases video for new single 'Radio' feat. Sharon Van Etten…
The standout collaboration "begins with little more than a minimalist drum pattern before bursting into a sweeping, Springsteenish road anthem" (Pitchfork), and from a hot pink house in Nashville, the video captures Price in the midst of technicolored catharsis as she drowns out the noise of critics and commenters who keep pushing her around, trying to change her face and sound. Accompanied by the harmonies that co-writer Sharon Van Etten sends through the waves of 1970s-era TV screens, she finds herself perfectly confident and content being all alone, moving from red velvet bedspreads to an opulent array of mirrors, filling each room with nude dance solos and clouds of weed smoke.
JAODAE Release New Single "Porcocane"
Toronto, Ontario, based progressive metal outfit JAODAE have unleashed "Porcocane". This is the first single from the instrumental outfit's upcoming EP Chimaera landing in March via Black Throne Productions.
Metal Titans DEAD BY WEDNESDAY Releases Innovative New Music Video Featuring Stop Motion Building Bricks
New England's premier metal band DEAD BY WEDNESDAY released their brand new animated stop motion music video for their single "Mars in Exile." The drummer's 8-year-old son, Orion St. Lawrence, inspired the story & concept, and designed the building brick band characters.
Glazergirl Releases New Single "Don't Weep" + Lyric Video
Modern hard rock project Glazergirl™ aka "GG" (Jill R. Serfaty) released her newest single "Don't Weep" to all major platforms. The single is from her forthcoming 5 song EP titled "Mothership" due out this spring.
LOOK OUT! NERIAH IS DONE "FALLING 4 SOMEBODY" ON NEW SINGLE
Emerging pop star NERIAH has released her newest single, melodic breakup anthem "FALLING 4 SOMEBODY." Debuting with a New Music Daily cover and Zane Lowe interview on Apple Music One, the track is creating plenty of excitement leading up to NERIAH's third EP, No One Cries Forever, out March 17 via Create Music Group.
Multifaceted Artist Chin Injeti Guards His Heart on New Track "All for Nothing"
New single, "All for Nothing," was created on vintage synths and a drum machine to emulate an '80s sound. Fuelled by heartbreak, the melancholic track debates what a relationship was even worth if it spurs such intense feelings of longing and frustration.
@skopemag news – sunday – january 29, 2023 @ 12 pm est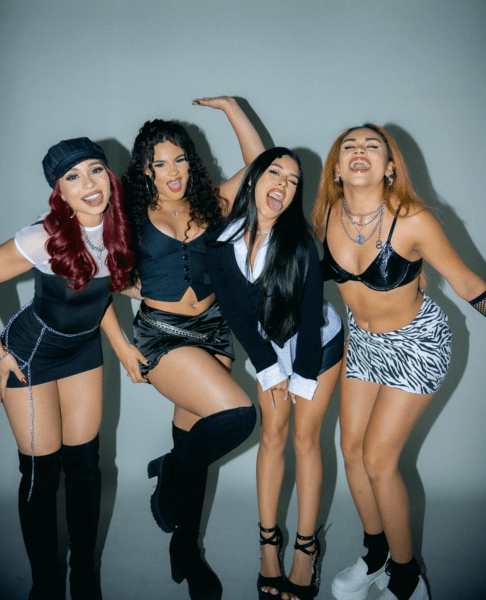 @skopemag news – sunday – january 29, 2023 @ 12 pm est
@skopemag HQ – http://smarturl.it/skope
@skopemag Menu – https://skopemag.com/2022/07/11/skopemag-editorial-services-the-menu
British greats Kate Bush and Depeche Mode heavily influence Louise Burns' New album
Following on from the release of her highly-praised take on the classic Depeche Mode anthem 'See You' in November last year, Vancouver producer/songwriter Louise Burns continues the support for her eagerly-awaited fifth solo album 'Element' with the divinely atmospheric new offering 'I Don't Feel Like I Used To'.
Ghost Love Announce Debut New Album
"Mourners Disco" is the lead single from Ghost Love's first self-produced upcoming album Mourners Disco. Vocalist David Rancourt says: "The song deals with the pain of loss and grief after my mother passed away but also the desire to transcend the pain and to keep dancing and celebrating her life through it. She supported me when I came out as queer and showed me to navigate difficult times in my life so really the song is a tribute to her strength and guidance. It also speaks to the desire to sometimes hold on to the pain or grief as it is the only feeling that sometimes reminds us of the person that we have lost."
Out Today: THE MOTHER HIPS "masterful" (Mojo ****) new album "When We Disappear" on Blue Rose
Bay Area rockers The Mother Hips are releasing their "masterful" (MOJO ****) new album, When We Disappear, today on Blue Rose. MOJO writes, "I still don't have an easy answer as to what kind of band they are. All I know is that whatever they play or sing sounds like California. Late-'60s/early -'70s West Coast country rock and soul play a big part." Thirty years in, the band is experiencing a creative renaissance, cementing their reputation as one of the key purveyors of their West Coast sound, a mix of cosmic country, Beach Boys psychedelia and hooks-driven rock and roll.
OddKidOut Creates Atomic Trap Single "NUCLEAR" as Label Debut on HARD Recs – OUT NOW
Philadelphia-bred producer and multi-instrumentalist OddKidOut has been incorporating his finger-drumming expertise in the bass music realm, with a sound that takes influence from dance, hip-hop and metal. He's making his debut release on HARD Recs, "NUCLEAR" which fuses domineering rap vocals and OKO's percussive genius, resulting in a trap hybrid track that detonates with snappy 808s, thick bottom-end, epic melodic builds, frenetic rhythms, and a menacing drop that does both of its root genres justice.
Bella Dose: Bilingual girl group breaking the internet w/ Shakira
With heritages from Cuba, Honduras, Dominican Republic, Puerto Rico, Colombia, and Chile, the girls embody their Latin flavors through their music, all while bringing a tidal wave of female empowerment for the Gen-Z generation. Bella Dose has millions of streams and has received acclaim from the likes of ABC News, Rolling Stone, Glamour, Wonderland, CNN, and more.
MILEY CYRUS' NEW SINGLE "FLOWERS" BREAKS OWN RECORD FOR MOST STREAMS IN A SINGLE WEEK IN SPOTIFY HISTORY
Dylan Sinclair Taps Destin Conrad + JVCK JAMES for "Open Remix"; Announces First Ever U.S. Live Shows
Spanish Power Metal band NORWALD drop releases long awaited "THE SPARK OF FREEDOM" EP and Video!
"The Spark of Freedom" is Norwald's first EP and second studio work. It explains why in Norwald they say "Fetharlos" to yield courage, the tale behind the word. This EP takes the second part of the book and re-tells the story in a musical way, taking the essence from the way of composing of original soundtracks. "The Spark of Freedom" mixes various heavy metal styles to tell the legend through music: power metal riffs and melodic vocal lines to create a happy atmosphere when needed, and more extreme (death/black metal) styles to show the chaos against the other parts. Fast guitars, melodic lines, growling's and orchestration to place all the elements of the story that is being told, with a neoclassical twist in various points.
BOB MARLEY "ONE LOVE EXPERIENCE" CAPTIVATES LOS ANGELES WITH STAR-STUDDED VIP LAUNCH
The star-studded evening hosted VIP guests as the first fans to enjoy the One Love Experience on the West Coast. In attendance were a variety of notable industry favorites and influencers including Victoria Justice, Harvey Mason Jr., Derek Fisher, Roger Steffens, Hana Giraldo, Sarah and Leah Talabi, and more. Bob Marley's grandson and two-time GRAMMY® Award-nominated reggae phenomenon Skip Marley delivered an energetic set performing a rendition of his grandfather's "Jamming" and an emotional cover of the late Jo Mersa Marley's "Hurting Inside" while reggae hip-hop maverick and Universal Canada/Tuff Gong Collective recording artist King Cruff also captivated the audience with a showstopping performance of his own. Meanwhile, granddaughter Shacia Päyne held down the vibe by soundtracking the proceedings with an entrancing DJ set. Bob Marley's daughter Cedella Marley was presented with a special plaque to commemorate the third opening of this special exhibit.
1NONLY SHARES MUSIC VIDEO FOR "HOMESICK" WITH MICHAEL MOTORCYCLE
Stars Align for Toronto Singer-Songwriter Meredith Moon (Gordon Lightfoot's Daughter) With 'Constellations' Album
Music Submission: DC
Written from the soul, and sung directly from the heart, Florida-based country musician DC has spent the past two and a half decades translating his feelings into sound. Although his music echoes inspiration from many of the greats including Keith Whitley, Merle Haggard and more, his music also has a voice of its own – a unique country sound that places authenticity at its core.
NEW SINGLE: Robin Eaton stands on his own with "Drugs R 4 Kids"
As he reflects on his past foibles with "Drugs R 4 Kids", singer-songwriter Robin Eaton re-centers himself. Out today, "Drugs R 4 Kids" is the first single for Eaton's upcoming album, Memories of A Misspent Youth, due for release on May 1st.
Stallone & Weathers (Precyce Politix & K-Hill) – Gloves In The Summer [Video]
Gloves In The Summer is the follow up to Smif-N-Wessun Tape from Stallone & Weathers upcoming full-length release. Brooklyn, NY lyricist Precyce Politix gives his "hired help" perspective on Raleigh, NC producer, writer, emcee K-Hill [aka Achilles Hill] 36 Chambers RZA era inspired production.
Amidy Releases New Heartbreak Anthem With Melodic Bass Single "Love You Enough" on Lost In Dreams – OUT NOW
Los Angeles-based producer and singer Amidy has been exploring real life emotions through a sound that connects melodic bass and pop punk music. He is returning to Lost In Dreams Records with his follow-up single. "Love You Enough" centers itself around his enthralling vocal delivery about caring enough about a lover to know when to call it quits. The heartbreaking decision plays out over lilting guitar licks, snappy drums, and symphonic string builds, eventually bursting into a soaring and majestic melodic bass climax.
SHAMBOLICS — Announce UK Tour This Spring – Tickets on Sale Today || + "Living In Shadows" Out Now
A gentle guitar ballad that erupts into an uplifting acoustic anthem by its close, "Living In Shadows" glistens like a reassuring ray of light at the end of the seemingly endless tunnel of mental health struggles.
Mo' Justice – Michael Corleone
This song is called "Michael Corleone" so there is no question that it is inspired by the classic movie, "The Godfather" the beat is produced by Mo' Justice himself.
Clara Widely Releases New Single 'Down For Whatever'
Clara Waidley is a poignant singer-songwriter carving her own pathway into a decaf rock n roll world.
Currently signed to the indie record label E. Broad records.
Clara Waidley is a singer-songwriter living in Savannah, Georgia, but her music spans coast to coast; the young surfer frequently travels, taking her guitar with her to perform on the road. Her music was born in her childhood bedroom, but after busking on road trips and gathering a following of 110.5k on TikTok, Clara's sun-soaked music has found a global audience.
Breadwinner Kane – Pop It feat. Sauce Walka [DJ Pack]
@skopemag news – friday – january 27, 2023 @ 5 pm est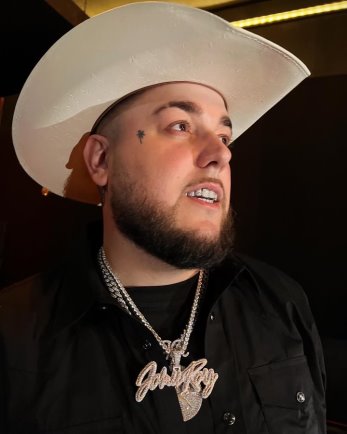 @skopemag news – friday – january 27, 2023 @ 5 pm est
@skopemag HQ – http://smarturl.it/skope
@skopemag Menu – https://skopemag.com/2022/07/11/skopemag-editorial-services-the-menu
PARAVI RELEASES NEW SINGLE "BROKEN ENGLISH"
Speaking on the single, Paravi says, ""Broken English" is about growing up as a child of immigrants and watching the gut-wrenching reality of how immigrants are treated in this world come to fruition from an age that should be too young for that. It's watching their accent get heckled, it's seeing them being treated as "dumb", knowing that their counterparts are getting promoted instead of them because they are "easier to understand". It's about every excuse that this version of America can sometimes make in an effort to ensure that no immigrant feels at home or accepted. But the thing is, this is still their home. That's what this story is about. Regardless, this is still your home."
Grammy-nominated Musician: Black girl maturation new single
"What good is freedom if you don't really feel free? Black girlhood maturation brings a range of evocative contradictory experiences," confides Hoyes, and "in 'Mood (Liberation Walk)' we express the sudden sensation of a girl jumping/jumped into puberty, roped into a new emotional reality, physicality and societal positionality. As explored in the music video, she jumps through the portals of her own design right until the street lights flicker. Jumping is tied to shared childhood experiences, embodies connectivity and the chasmic leaps of growth in the Black womanly experience." The music video is directed by Candice Hoyes who is a mixed media artist.
Aryia brings sexy back to pop-punk on new single "Sugar, I'm Going Down"
On October 13th, 2022, Aryia wrote in a Tweet "My new song "Losers" (not out yet) is gonna go viral on TikTok remember this tweet." Fast forward to now and the song has been heard over 18 million times on the platform. Tongue-in-cheek in the best way, Aryia's blend of bubblegum and sex-filled punk songs shine on his new EP, Viral, out today on Velocity Records. Along with it comes a juicy, slasher film in the video for single "Sugar, I'm Going Down," starring Aryia and influencer Essie B (itbabyessie). The song's raunchy lyrics are coated by sugary vocals and infectious guitar lines, crafted to get stuck in your head.
SWAVY RETURNS WITH "OUT OF LINE", HIS NEW VIDEO SINGLE
Catch MY LIFE WITH THE THRILL KILL KULT Live on Spring 2023, EVIL EYE TOUR with Special Guests ADULT. & KANGA!
In celebration of 36 years, MY LIFE WITH THE THRILL KILL KULT will hit the road this Spring after a four year hiatus. The "Evil Eye Tour" kicks off May 14th, 2023 at the Nile Theater in Mesa, AZ. The set list for the 14-date western US tour will focus heavily on the band's early career on both the Wax Trax and Interscope record labels (1987 – 1997). Joining TKK as direct support will be Detroit's avant-garde electronic duo ADULT. and underground pop purveyor KANGA completes the bill.
Stallone & Weathers (Precyce Politix & K-Hill) – Gloves In The Summer [Video]
Psycho Hill Premieres "Memories" at Outburn Today
"'Memories' is a song that I've been wanting to write ever since my grandfather passed in 2017. He was a really big inspiration to me growing up, living in the same house as him my whole life.
He was truly a second father to me & the song speaks volumes on my memories throughout the good & the bad. Just how I wanted to be like him and reflecting back on memories that will never be forgotten." – Johnny Iadevaio
Outburn writes "Psycho Hill have found the perfect symbiotic combination to take 2023 by the THROAT!!!"
Exclusive Premiere: Metalcore and Post-Hardcore band PSYCHO HILL's New Single and Video "Memories"
Cat Clyde Unveils "Papa Took My Totems" Single/Video via Wonderland | LP out Feb 17
Cat Clyde Unveils New Single "Papa Took My Totems" From Down Rounder LP Out Feb. 17th – Watch The Video HERE
The Murder Capital's Gigi's Recovery Is The #1 Album In Ireland
The Murder Capital's second album, Gigi's Recovery is currently the #1 album in the band's native Ireland, on both the main and indie charts. The album is also #16 in the UK charts, their highest chart position yet. Gigi's Recovery recently received a perfect score in The Guardian who said "at their best, which is often on Gigi's Recovery, the Murder Capital combine muscular drama and skeletal grace with a confidence that Radiohead would be proud of." Gigi's Recovery is available on CD, in several LP editions, and digitally –
Sawyer Fredericks to Release New EP, The Golden Tree, on February 24, 2023
The songs explore themes of toxic masculinity, the danger of comparison, and an autobiographical song that touches on the beauty and struggle of growing up on a farm. Written in Sawyer's "free-range folk" style, the addition of dobro and strings adds a deeper emotional resonance to his acoustic sound.
NEW MUSIC: Giant Panda Guerilla Dub Squad Releases New Single "Chants"
"It's exciting to work with talented people outside the strict structure of a band," says bassist/singer James Searl of Giant Panda Guerilla Dub Squad (GPGDS). That statement rang true during the creation of their diverse new album Love In Time, which comes out April 7th via Easy Star Records. Influenced by the need for more social and personal connection during the pandemic, GPGDS wanted to lean into the "squad" in their name by working and collaborating with artists outside of their tight knit circle. Their powerful first single "Chants" exemplifies the approach with the help of legendary vocalist Clinton Fearon (of Gladiators fame) and Ghanaian atenteben player Dela Botri.
For Skope: Protocol's veteran DØBER teams up with Crime Zcene for house gem "Come Over." Out now on Nicky Romero's label
MBNel Shares an Uplifting Message from Overseas in "Don't Say" Video
GLU Announces Debut EP and Releases "MY DEMONS" ft. Sarah Barthel
SAM SMITH'S NEW ALBUM, GLORIA, IS OUT TODAY ALONG WITH VIDEO FOR "I'M NOT HERE TO MAKE FRIENDS"
Matt B Announces New Afrobeats EP 'ALKEBULAN' Out Spring 2023 Featuring GRAMMY Nominated Hit "Gimme Love"
Global R&B artist and GRAMMY nominee Matt B has announced his highly anticipated forthcoming EP, ALKEBULAN, out this spring via Vitae Records. The release pays homage to his African ancestry, using the ancient name of the Motherland as the EPs title. ALKEBULAN further taps into the Afrobeats soundscape the singer has so brilliantly captured with his recent releases and is the first of many exciting projects under his belt as he gears up for his biggest year yet.
SleazyWorld Go Returns With Heater "Robbers & Villains"
Armani White and Vevo release "NO MISTAKES."
New Music This Week from Ava Max, King Tuff, Kimbra, Sam Smith and More.
New Releases for January 27, 2023 – Here are the AllMusic editors' picks for the most noteworthy releases this week. Looking for more? Visit our New Releases page.
Lil Yachty Traverses Previous Lanes With 'Let's Start Here.' & Premieres Video "sAy sOMETHINg"
For Skope: HÜMAN's 1st single ever – cinematic and complex style debuts on Alok's label, ft. Tudor (out now)
APOLLO Launches Deathcore Take On The Classic Tale Of Dante In "A Divine Comedy"
Apollo is the solo side project of one Kyle Prusky who brought in the expertise of Adrian Parcioaga to create an enthusiastic, heavy, and memorable concept EP revolving around the classic story of Dante and his descent into hell. "A Divine Comedy" takes the listener on a cathartic journey through breakdowns, growls, and aggressive riffs. Prusky shares his thoughts on the release:
SINthetik Messiah Drops TikTok-Inspired Version Of Sam Smith's "Unholy"
COUNTRY RAP PHENOMENON JAMIE RAY EXPANDS COUNTRY TRAP WITH NEW DELUXE EDITION OUT TODAY
Kevin Kinsella Releases New Single "GET IT"
Reggae pioneer Kevin Kinsella has released the next single from his new record 'At Imperial Sound, Volume 1', due out February 24th, 2023 via Regime Music Group. "GET IT" is the last of five singles to come out before the full album drops, following "TAKE A LOOK", "NOT TOO LATE", and Dub versions "TAKE A DUB" and "NOT TOO LATE TO DUB". Listeners can check out each of the five singles across all streaming platforms now.
MBNel Trots Around The Globe in "Don't Say" Video
His first new song of the New Year, "Don't Say" arrives on the road to Started In The South, the Stockton, CA native's next EP. Arriving during a period of sustained growth from Nel, the new EP finds him reflecting on his success and paying homage to the streets that raised him. The "south" in the EP's title refers to its position at the bottom of the map–Nel started at the bottom, but he's quickly emerging from his circumstances off the strength of his authentic anthems.
Finnish Rockers STANDING CREW release first single BURN IN HELL (LIKE ME) with new front man!
FOREVER, FOR NOW RELEASE FIERY NEW SINGLE,"IF YOU THINK THIS HAS A HAPPY ENDING, YOU HAVEN'T BEEN PAYING ATTENTION"
Texas-based, metal outfit Forever, For Now has released their latest single "If You Think This Has A Happy Ending, You Haven't Been Paying Attention" (IYTTHAHEYHBPA). "IYTTHAHEYHBPA" is the second single from the group's two-track EP Overthroned, which also features the titular track that shares the name of their latest EP.
Tearing Up Shares "Said Something" Video
Skope: Cat Clyde new single, LP out Feb 17
Partially inspired by her Indigenous Métis heritage, "Papa Took My Totems" finds Clyde reflecting on the ravaging effects of colonialism, the state of the environment, and masculine-dominated society at large. This is the latest cut from her brand new studio album Down Rounder, due out February 17 on her own Second Prize Records.
Elminate and PEEKABOO Conjure Brain-Twisting Dubstep on "Quickness" Collab for Bassrush Records – OUT NOW
Eliminate has an upcoming show with Excision at 1stBANK (Broomfield), and wrapped up a run of festivals at Lost Lands, Nocturnal Wonderland, Paradise Blue. Peekaboo is finishing up his headlining Fall tour with 16 dates across the US including stops at Moonrise, Red Rocks, Nocturnal Wonderland, Electric Zoo. Past Radio support from BBC Radio 1, Sirius XM, Alison Wonderland – Radio Wonderland, Illenium – Phoenix Radio.
@skopemag news – friday – january 27, 2023 @ 1 pm est
@skopemag news – friday – january 27, 2023 @ 1 pm est
@skopemag HQ – http://smarturl.it/skope
@skopemag Menu – https://skopemag.com/2022/07/11/skopemag-editorial-services-the-menu
Ela Ozturk Stuns In Emotional New Single "Circle Back To Me"
Turkish-American singer-songwriter Ela Ozturk has released her moving single "Circle Back To Me." Juxtaposing heartfelt piano and a cadence of accenting strings and drums tucked softly into the background, the elegant track peels back layers to reveal all the emotions that come with love. The new single, available now on all digital platforms worldwide, highlights Ozturk's passionate and expressive gift for storytelling and a uniquely beautiful voice.
GRAMMY-NOMINATED ARTIST DEANTE' HITCHCOCK SHARES "U WERE RIGHT I WAS WRONG"
The slick new single tells the story of Deante' and his partner in the throes of an argument, cleverly referencing the classic line of "you were right, I was wrong" throughout the song's chorus. Driven by its sleek, seductive production and Deante's penchant for clever lyricism, his latest single is a playful ode to the familiar ebbs and flows of a relationship.
J. Stalin Continues His Bay Area Legacy with 'Prenuptial Agreement 2' [OUT NOW]
Molly Joyce, an artist motivated by disability, releases 'Open Arms,' the companion EP to 'Perspective'
CHRONICLE: new single and video "Terrorform" out today
Self-Love Anthem & Video from Sam Casey Out Today; EP Feb 24
The confident new single, "I'm Fucking Sam," illustrates the experience of being wanted/adored for what you can do for someone rather than who you really are. It also discusses the vices that we may fall back on when discovering these ugly realities for the first time.
THE ROCKET SUMMER Kicks Off 2023 With Euphoric "Stuck Inside Your Light"
Sophie B. Hawkins Releases Soaring New Single "Better Off Without You"
"Better Off Without You" sees the trailblazing artist taking her power back, reflecting on her revolutionary career while also embarking on a new creative chapter of independence and positivity. Moody yet soaring, the song is an exploration of betrayal and the transformative triumph of radical self-love, with an anthemic chorus of "I'm better off without you/I'm really doing fine/My whole life was about you/and now I'm finding mine." Sophie encourages listeners to sing it loud and proud for their exes next month as an anti-Valentine's Day anthem.
DYLAN MARLOWE CELEBRATES "RECORD HIGH"
"One night it was super late and my roommate tossed out the phrase 'record high,'" Dylan said. "We started writing right then and kinda flipped what you normally think of when you think of a record high, and wrote it in a negative sense about a breakup in the absolute worst way it could be done. I'm so proud of how everything came together for this song. It's for sure one of my favorite songs I've ever written."
TOM GRENNAN RELEASES NEW SINGLE 'HERE'
Speaking about he new single, Tom said: "With what's going on in the world, with so many people struggling, affected financially, by COVID, by loads of different things, it's one of those songs that helps you believe that there is somebody in your life that is going to be there for you in the struggle. There's the battle of everything. But when it's shared with somebody else, you're doing it together, not just on your own. So that's what it's about: if I'm here for you, then please be here for me."
SAM MACPHERSON SHARES VULNERABLE NEW SONG "PLAY DUMB"
Ela Ozturk Stuns In Emotional New Single "Circle Back To Me"
Turkish-American singer-songwriter Ela Ozturk has released her moving single "Circle Back To Me." Juxtaposing heartfelt piano and a cadence of accenting strings and drums tucked softly into the background, the elegant track peels back layers to reveal all the emotions that come with love. The new single, available now on all digital platforms worldwide, highlights Ozturk's passionate and expressive gift for storytelling and a uniquely beautiful voice.
Minneapolis synth punk Toilet Rats shares video for "Carol Kane"
Singer-Songwriter Madelyn Rose Releases Debut Single, "Taillights Fade" Today
"Releasing "Taillights Fade" definitely feels surreal, watching this song come to life has been so cool," Madelyn says. "I love how we turned the taillights fading idea into a positive thing for the singer and listener! Relationships can be toxic, and knowing that you can move on, and leave that toxic relationship is the motivation I needed to release this song. I hope fans gain a sense of confidence from my music!"
Fort Worth / Seattle / NYC-based Bosque Brown returns with new single "You Said"
A LIGHT DIVIDED CAPTIVATE ON BREATHTAKING NEW SINGLE, "Inhale/Exhale"
viral pop sensation Havanna Winter releases new single
"'Death Wish' is about love and how romance is unpredictable and a bit of a double-edged sword if you will," says Havanna Winter. "Sometimes it's a blessing and other times a lesson…but you never know in advance, and you have no choice but to gamble, even with your heart at stake, because if you don't, you might miss out on the most incredible part of life and something true, real, and meaningful. The inspiration behind it came from one of my favorite movies: Baz Luhrmann's Romeo and Juliet. I am so obsessed with the theme of the movie, with a mix of Shakespearean and the Roman Catholic, modern-fashion-pop-culture, being the most beautiful, yet most tragic love story of all times."
Walk off the Earth Drop Relatable Anthem "My Stupid Heart"
Indie Outfit Ten Kills The Pack Shares the Grungy New Single + Video "Lying In The Grass Thinking About Death"
Sroka explains, "….this might only appeal to the nerds, but 'Lying in the Grass…' was my attempt to reverse the more typical or "normal" process of writing I tend to lean on (as do many); which is to look at a larger concept, idea, or series of moments and carefully craft it down into a couple of minutes. But, I wanted to try (as best I could) to entirely pull from just one precise individual second.. a total blip. And fully expand on every flashing thought within it.
Oliver Hazard Releases New Single "Ballerina" Today
Oliver Hazard writes earnest and emotional music that you can't help but sing along to. "This song, like so many, is simply about the loss of a relationship – but it's more of an ode, stating it's okay, it's for the best, but it will never lose its value. The beginning only has a guitar riff. The overall creation of the song is a sum of the band's parts, each member adding their own individual idea and experience to the track," states Oliver Hazard about "Ballerina."
Pat "the Panther" Reilly and Aimee Zambrana Form Dark Synth Rock Duo ERAMNESIA
Pat Reilly and Aimee Zambrana share, "Eramnesia merges influences from the past with inspiration from the supposed future. 'Alone Under Neon Lights' has a 'classic' rock sound reminiscent of bands such as Pink Floyd, but updated with modern elements. We hope this fusion of sounds will not only make our music feel current, but even futuristic at times. Eramnesia aims to create music that evokes the feeling of being in a alternate time altogether, and each song will achieve that in a different way."
Skott Releases "Hail Mary" Single with Video and Announces 'Roses N Guns' Album
IMMASOUL DROPS SINGLE & MUSIC VIDEO FOR "A TU LADO"
ÅSKVÄDER Unveil New Single "Don't Worry"
"Don't Worry" is the latest offering from Swedish rock 'n' roll outfit, ÅSKVÄDER. Blending Scandinavian garage rock and bluesy licks, "Don't Worry" an uplifting track inspired by the untroubled mentality commonly found in the group's hometown of Gothenburg, Sweden, and is out now via The Sign Records.
The Neverland Express (Meat Loaf's Band) + Caleb Johnson (American Idol Winner) Share "Bat Out Of Hell" via Louder | 'Paradise Found' LP Out Now
Paul Crook — Meat Loaf's longtime producer, music director, and guitarist — recently announced the brand new release, Paradise Found: Bat Out of Hell Reignited, a new LP helmed by Meat Loaf's official band, The Neverland Express — featuring alumni Justin Avery, (keyboard, vocals), Tom Brislin (orchestration), Steve Buslowe (bass), Paul Crook (guitar), Randy Flowers (guitar), David Luther (saxophone), Lyssa Lynne ("Stop Right There!"), John Miceli (drums) — plus American Idol Season 13 winner Caleb Johnson providing lead vocals. Today, the album is finally out through Deko Entertainment and Crook's label, Crooked Media, LLC.
Bryan Martin shares new single & video "Wolves Cry" + announces new album due 3/31
"'Wolves Cry' is purely about how I was raised," shares Martin. "It's a testament to appreciating your roots, even if you don't come from much. I want it to serve as a reminder to people to not let your past get in the way of what you really want in life."
Parker Lane Releases Folk Pop Album 'Kaleidoscope'
"I wrote 'Magic' thinking about my son and daughter who are far away from me. I wanted them to know that I'll be back and not to give up on me – or US," shares Printz on the new track. "Then I realized that this song is for EVERYONE who has loved ones that are overseas, in the military, or away at college. On the bridge, I pictured myself standing at the edge of the water on the East Coast, staring across at Scotland hoping that my daughter would know I'm there looking at her.
Glazergirl Releases New Single "Don't Weep" + Lyric Video
Singer-Songwriter 'Marcus Man' Relates Football Woes To Relationship Anxieties In Latest Single 'Relegated'
DEMONSTEALER: Indian metal icon streams new track ft. Kataklysm, Ne Obliviscaris members; 'The Propaganda Machine' LP out March via Black Lion Records
Demonstealer, India's premier metal musician Sahil Makhija's (of Demonic Resurrection) solo venture, is streaming "Monolith of Hate," the first single from his upcoming fourth album, The Propaganda Machine, out 31st March via Sweden's Black Lion Records digitally and physically (CD, cassette, and vinyl). The track features Anabelle Iratni (Veile, ex-Cradle of Filth) on keys, Hannes Grossmann (Alkaloid, Triptykon, Blotted Science) on drums, and Dominic 'Forest' Lapointe (First Fragment, Augury, BARF) on bass.
Freak Folk Artist L.T. Leif Releases New Album 'Come Back to Me, but Lightly'
THRU IT ALL RELEASE INFECTIOUS NEW SINGLE, "TANGLED"
CHAIDURA Releases Official Music Video for "With You"! FFO: Bring Me The Horizon, My Chemical Romance
THE K's — Unveil Video For: "Hoping Maybe" || + UK Tour This March
Smartbombmusic Are Barbaric With New Video "Wasteland" FT. XL The Beast & Big Shug (Gang Starr Foundation)
Smartbombmusic (Dr. Whooligan & Rock The Wolf) follow up their debut single Euthanasia Featuring Rockness Monsta (Heltah Skeltah) & XL The Beast with a new video Wasteland Feat. Big Shug (Gang Starr Foundation) & XL The Beast. Produced by Johnny Slash and directed by SandoFilms, the visuals depict a forsaken area indicative of the song's concept. "A wasteland is a desolate and barren place that's unsuitable for growth, a kind of spiritual limbo, which is symbolic of the current state of mainstream Rap music. We represent the conscious and subconscious collective voice of reason inside the head of the average rapper who has been seduced by the industry to portray a certain stereotypical image for monetary gain" says Smartbomb. Check it out now on your preferred digital streaming platform.
Metal Guitarist/Vocalist Tara Lynch Releases New Single Featuring Drum Legend Vinny Appice & Video "Badassery"
Tara Lynch returns with her legendary guests Vinny Appice, Bjorn Englen and producer Brent Woods to bring you an anthemic song she wrote in dedication to her love for fast cars and the racetrack. Check out her official "Badassery" video, a documentary-style love note to cars and guitars that features Tara Lynch doing exactly what she loves both on tour and at the racetrack.
Mississippi Lyrical Lo-Fi Artist Laeland Announces "Love Is Killing U, Vol. 1" EP
Today. rapper/singer/producer Laeland announces his next EP Love Is Killing U, Vol. 1, out on March 3. The project is the third from the Mississippi-based artist and his first with Nettwerk, following 2018's Heavily Edited Heart, Vol. 1 and 2021's Traveling Alone.
@skopemag news – friday – january 27, 2023 @ 12 pm est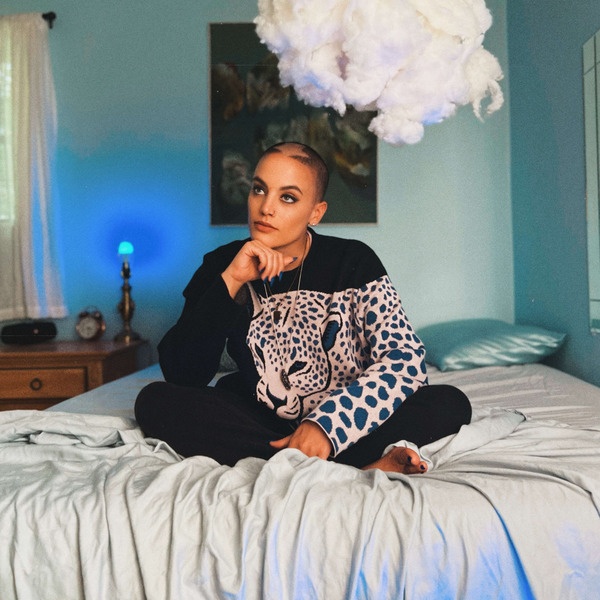 @skopemag news – friday – january 27, 2023 @ 12 pm est
@skopemag HQ – http://smarturl.it/skope
@skopemag Menu – https://skopemag.com/2022/07/11/skopemag-editorial-services-the-menu
Indie Trio Wild Rivers Return With New Single "Don't"
Today, trio Wild Rivers share their driving new indie pop single, "Don't," an upbeat earworm tackling the breaking point of a relationship. The band explains, "I've heard the adage my whole life: when you know, you know. People describe love at first sight as an irrevocable moment when you know you want to be with someone forever. I'm not sure it always shakes out like that. In my experience, as you get to know someone, you slowly come closer to knowing. It boils down to making an active decision to choose someone or not. If not, you try to make a really painful, adult decision to move on, and you try to trust that it's the right decision even when it's hard. This song is about making that call." The track is their first new single since their 2022 album, Sidelines.
Alexa Dark taps into her inner femme fatale in Bond-like single + video 'Villain'
Fresh off of the back of her latest single 'Cool For You', Spanish/American multi-instrumentalist singer songwriter Alexa Dark has returned with brand-new track 'Villain', out 27th January 2023, via AWAL. Dark's debut EP will follow, expected for release on 3rd March 2023.
RAY VAUGHN DROPS NEW TRACK FT. AB-SOUL
TDE label mates Ray Vaughn and Ab-Soul connect for the first time on "Sandcastles," a pummeling track produced by Wallis Lane (Mac Miller, Drake, PARTYNEXTDOOR, etc.). Vaughn, who is currently working on his next project, released "Tradeline" late last year, while Ab-Soul is coming off a massive 2022 with the release of his critically acclaimed album Herbert, available now on Top Dawg Entertainment.
TOOSII KICKS OFF 2023 WITH NEW SINGLE, "MAGIC POTION"
Chicago's Korporate Releases Debut Project 'The Proposal' Today
Chicago entertainer Korporate released his debut project, The Proposal today. Executive produced by legendary Chicago producer D.Brooks (NBA Youngboy, Dreezy, Lil Durk, and Zona Man), The Proposal is a 16-track body of work showcasing Korporate's versatility and lyricism in his own signature satirical style. He slows it down for the ladies with tracks like "Zelle" and "Whoop Yo Shit," while staying true to his Chicago roots with tracks like "Motion" featuring King Louie. The project features guest appearances from King Louie, Fat Money, D.Lylez, and more. The Proposal is available everywhere now – listen here.
'Never Let You Go' by Sam Himself Out Now; RIYL The War on Drugs, The National
Fast-rising London emcee JAY BIZZY displays a rare lyrical finesse across his latest heater "Noidd"
Continuing to showcase an impulse for combining sharp lyricism with intoxicating soundscapes, I'd love to hear your thoughts – any support for the audio or video (dropping tomorrow) would be greatly appreciated. Please see the music video/ press release below and let me know if you need any further detail.
Austria's HOG MEETS FROG Shares Amusing Single "Peeping-Bear's Exegesis of Not Peeping" Off Upcoming EP "humANIMALization"
Hog Meets Frog is nothing short of humorous and entertaining with its diverse, wacky music. They have a new EP "humANIMALization" coming out in February and are enticing listeners with the debut single "Peeping-Bear's Exegesis of Not Peeping". A non-conceptual concept record, it explores offbeat stories about several intriguing animals including a bigot monkey, an insecure piggy, a peeping control bear, and a greedy stock market bull. Their high jinks are detailed through storytelling and interesting music that is cheerful, funky, fuzzy, and progressive. The band explains further:
Glass Animals Reminiscent Party Anthem – RAGS AND RICHES
Queer alt-pop artist a kid named rufus signs with Nettwerk + shares new single "eighteen ft. Cole Bauer"   
Transitioning into adulthood is already a hideous process, even under the best of circumstances. For Malaysian-born, queer bedroom-pop performer Rufus Sivaroshan (they/them), who performs as a kid named rufus, leaving home was exponentially more challenging. The now 20-year-old Rufus is thriving at Syracuse University, where they major in music business while simultaneously fostering a burgeoning music career.
Australian Instrumentalist pastels Signs with Nettwerk, Shares New Single "Dreamfield"
Nettwerk Music Group is thrilled to announce the signing of ethereal producer pastels. The Melbourne-based artist (given name Annie Bui) chose the name pastels as a reference to the soft yet eternally growing nature of her sound.
Today. pastels shares the single "Dreamfield," her first release with Nettwerk. The track is a slow burner, with shimmering synths, a gentle tapping of bongos and a medley of FKJ-like piano chords and saxophone blrrps. As the song concludes, the natural sound of chirping crickets enter the composition.
VENBEE releases "messy in heaven" (acoustic version)
"Chill the fck out" – Alt Pop artist Cat Janice fights cancer
Driving with a fine fusion of emotional integrity and energizing musicianship, songwriter and artist Cat Janice delivers a fresh thread of artistry to the modern music scene. The indie gem presents a skilful balance of soaring vocals, snappy guitar lines and euphoric synths, for a uniquely immersive take on alt pop. Proving both exciting and deeply human, Cat's versatility knows no limits. From the dance-pop rhythms to finely-honed vocals, Cat is equal parts skill and character. Inspired by the likes of Remi Wolf, Benee, and Willow, Cat's love for music transcends the limits of style. Her songs connect with their strong grooves and confident melodies that feel genuinely fresh.
LUKE COMBS IS BACK WITH 18 NEW SONGS—COMPANION ALBUM GETTIN' OLD OUT MARCH 24
The new album adds to yet another triumphant year for Combs, who is nominated for three awards at the 65th Annual Grammy Awards: Best Country Album (Growin' Up), Best Country Song ("Doin' This") and Best Country Duo/Group Performance ("Outrunnin' Your Memory" with Miranda Lambert). Combs will also perform during the live awards ceremony, which airs next Sunday, February 5 on CBS.
ANDREW JANNAKOS SHARES GRIPPING NEW TRACK, "GETTIN' THERE"
"'Gettin' There' is a song about vulnerability and working towards something better," Jannakos said. "It's about realizing that you may not be in the best spot, and that's ok, but you can always keep working towards something greater. It's also about those friends and family that are there with you no matter what, which we all need."
Indie Pop Band The Collection New EP 'How To Survive An Ending Out Now
"I can't stop thinking about endings – the end of a relationship, the end of my fearful identity, the end of my patience, the end of the world," states The Collection frontman David Wimbish. "All my songs started to be about these endings and how to handle them with strength and confidence, instead of being bulldozed by them. I think the music reflects this, too. It's a bolder and more confident version of The Collection and built off of the last year of the ups and downs of road life as a band." says Wimbish. "We've become more confident in who we are over the last 18 months, and now know how to pull each other through an ending."
Uncured Releases New Single "Let's Break Out" and Announces 'My Design' EP
New Jersey rock band Uncured releases its new single "Let's Break Out." The song comes from the band's upcoming EP My Design, which is slated for release in the summer on June 2, 2023, via Pavement Entertainment.
New Single by Mishell Ivon & Drop Out Orchestra OUT NOW!
Mishell Ivon & Drop Out Orchestra bring you "Skate," an uptempo dance floor filler that may remind you of the sophisticated disco funk of seminal groups like Chic, only the sound has been transformed and streamlined into something that's ready for the dance floors of 2023. Mishell Ivon's commanding vocal presence leaves you with little choice but to enjoy yourself, and to find the location of the nearest roller rink.
Out Now // Bristolian noise-pop band Superlove share new single & music video "GO!" via Rude Records
On the new single the band shares, "GO! is all about how being in a band coming up and being online can feel like a massive race sometimes. We wrote the song a few months ago when we were feeling well washed out with the band and the social media dilemma. We're not used to filming everything when we're hanging out together so we always felt a bit left behind when it came to making content. Since writing this song and a load of new tunes we've had a huge burst of energy with the parts of being in our band we used to struggle with. Moving forward our focus is to really hone in on all the elements people like about our band and throw everything at them."
RHODES Releases Emotional New Album 'Friends Like These' Today 
Speaking on the album, RHODES says, "'Friends Like These' was born from night thoughts and dreams or conversations with very close friends about personal trauma and trying to move beyond the feelings we cannot face alone. The record is musically diverse and quite chaotic, and I feel this is truly representative of my experience over the past few years of writing and finally now stumbling upon the right path with good friends and good people. I want this album to transcend all the things I thought it had to be and I want it to be heard and be a celebration of realisation, of friendship and of hope. My close friends are all over this record and if it wasn't for them it wouldn't exist. It took me a moment to get here but in such a noisy world, I've always found that true beauty and clarity comes in the pauses."
NEW SINGLE: Sumaroo takes his audience on an emotional journey with "No One Likes The Kid"
Today, Mauritian-Canadian indie singer-songwriter Sumaroo is thrilled to share "No One Likes The Kid", the first single from his upcoming Piggyback EP, due for release on March 17th.
Vancouver Musician Colleen Rennison Releases New Single + Video MEANS TO AN END
'Means To An End' is the first single from Colleen's new album Persephone set for release later this year. The track sets the scene for what we can expect on the LP with Colleen laying it all out for us to see.
OUT NOW – Jonas Rathsman & Franz Novotny Launch New Project Modern Tales With Single 'Monster' on RÜFÜS DU SOL's Rose Avenue Records
Today, Swedish brothers Jonas Rathsman and Franz Novotny released their first single, 'Monster,' under the name of Modern Tales. The duo captivated crowds with stunning live shows while supporting RÜFÜS DU SOL on tour, eventually leading to Modern Tales signing to the legendary Australian group's label Rose Avenue.
Green Day Releases 'Nimrod 25' – Out Now
Today, five-time GRAMMY® Award-winning band Green Day release Nimrod 25 the 25th Anniversary Edition box set. Nimrod 25 includes the original album, one disc of previously unreleased demos, and a live set from Philadelphia's Electric Factory recorded on November 14, 1997 one month after Nimrod's release. The 14 track demos disc includes two unreleased Green Day songs ("You Irritate Me" and "Tre Polka") plus a cover of the classic Elvis Costello song "Alison" (previously unreleased). Nimrod has now sold over 3 million copies.
ADAM LAMBERT RELEASES "GETTING OLDER"FROM HIS BRAND-NEW ALBUM "HIGH DRAMA" OUT FEBRUARY 24
Today, Grammy-nominated international superstar Adam Lambert has released his latest single, "Getting Older" (listen HERE). Produced by Tommy English, Adam's "Getting Older" is a glam rendition of the Billie Eilish track, lyrically exploring the complexities of getting older, harnessed by Adam's unmatched vocal talent.
GORILLAZ: 'SILENT RUNNING' Featuring Adeleye Omotayo NEW TRACK OUT NOW
Alt-pop duo Bestfriend announces "places I've left" EP + share single/music video "Anxious People" via Nettwerk
SG Lewis Releases New Album 'AudioLust & HigherLove' Today!
Speaking about the album's focus track, 'Oh Laura,' SG Lewis reveals, "Oh Laura is the song on that album that is most different to any of my previous work. I wrote it with TEED, who also co-produced it at Sleeper Sounds in London, and later rewrote the verses with Ed Drewett, and it has been stuck in my head since the day we made it. It's a fictitious tale of betrayal, and is heavily inspired by 80's pop music."
P!NK RELEASES "TRUSTFALL" MUSIC VIDEO — NEW ALBUM OUT FEB 17!
Texas Singer/Songwriter Amber Nicholson Announces Emotionally Empowering Solo Release
Alt-Pop Sensation dee holt Kicks Off 2023 With a Banger "Better" 
Darren Nicholson's "Arkansas Without You" showcases an acclaimed artist in a new light
Written by Nicholson and favorite collaborator Charles Humphrey III (Songs From The Road Band), "Arkansas Without You" hits hard right out of the gate with a fresh new sound, signified by the driving banjo of progressive maestro, Wes Corbett (Sam Bush Band). Over propulsive backing from Corbett, bassist Zack Smith (Town Mountain), Colby Laney on guitar, fiddler Billy Contreras and his own signature mandolin, Nicholson lays out a classic tale of spurned love, jealousy, murder and regret revealed through oblique sketches rather than direct narrative, as he and harmony singers Jennifer Nicholson and Derek Vaden (Larry Stephenson Band), serve up a memorable chorus.
SURF MESA'S NEW SINGLE, "CITY OF LOVE" (FEAT. SELAH SOL), IS OUT TODAY
MAISIE PETERS LAUNCHES NEW ERA WITH "BODY BETTER"
Written by Maisie, alongside Ines Dunn (Griff, Mimi Webb) and producer Matias Téllez (girl in red, AURORA), 'Body Better' brims with more candor and vulnerability than ever before, showcasing the evolution of Maisie's acclaimed diary-style songwriting to serve as a fitting entry point to the new record.
Tom Odell Releases 'Butterflies' Ft Aurora
British award-winning songwriter, Tom Odell returns today with 'Butterflies', a tender, endearing track featuring Norwegian singer-songwriter AURORA. The track is a sonic continuation of Best Day Of My Life, Tom's latest album which is out now. 'Butterflies' is a dedication to pure love and the tender lyrical declaration is complimented by the elegant blend of their voices, highlighting their natural synergy.
@skopemag news – friday – january 27, 2023 @ 10 am est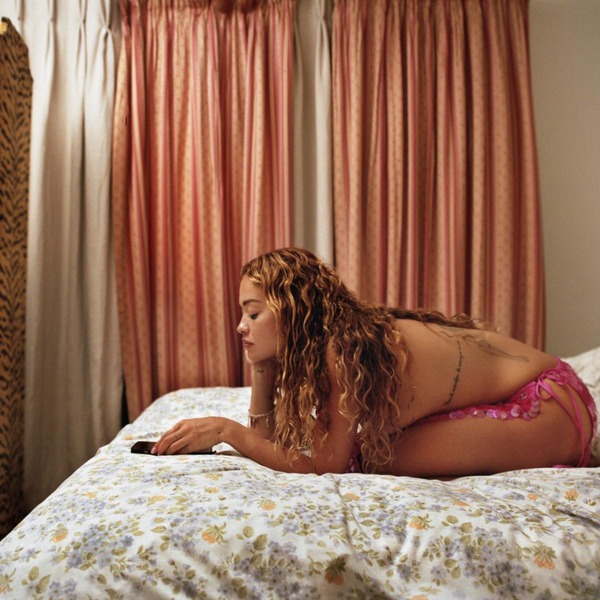 @skopemag news – friday – january 27, 2023 @ 10 am est
@skopemag HQ – http://smarturl.it/skope
@skopemag Menu – https://skopemag.com/2022/07/11/skopemag-editorial-services-the-menu
quinnie SHARES TITLE TRACK "flounder" TODAY
About the song and the record, quinnie said, "'flounder' is a song that contrasts the beauty and mystery of nature and history with the modern world. This song expresses a want to devolve back into a fish, a flounder to be exact, and enjoy life from a simpler perspective – the bottom of the ocean. 'flounder' is the title track off of my debut album, encapsulating the album's peaks and valleys of trying to be a trusting person in a world that often feels heavy."
LOLA YOUNG RELEASES "ANNABEL'S HOUSE" AHEAD OF HER NEW PROJECT, MY MIND WANDERS AND SOMETIMES LEAVES COMPLETELY, VIA CAPITOL RECORDS
"Annabel's House" is an alternative-pop song that tells an emotional story of an unrequited love surrounding the complexity of a love triangle. As Lola heads into her next chapter, the new single showcases her vulnerability and relatability as she explores a new sound for herself.
NICOLAS drops latest track 'EVERYTIME I GO TO BED'
YellowStraps dazzles with star-studded new album tentacle
YellowStraps has dropped his anticipated new album, tentacle, out now on Haliblue Records/Universal Music France.
The Brussels-based artist has been blazing a trail in the Belgian rap scene in recent years and, after a string of successful singles and international tours over the past year, tentacle is another giant leap forward.
Rapid-rising Irish lyricist ARCHY MOOR releases stunning new track and visuals to "I've Been"
Archy teams up with close friend, producer and collaborator Earl Saga (Loyle Carner, Slowthai, Finn Askew) for "I've Been", delivering raw, anecdotal tales, that immediately define Archy's talent through his low tone and seemingly ambivalent cadence enable the lyricist to lure the listener in. Paired with a captivating set of visuals self-shot during his recent travels to South Korea, "I've Been" proves to be another fitting introduction that looks to launch Archy into significant UK hip-hop conversations ahead of his longer form project, Bonnie Hill.
Billen Ted link up with Punctual for brand new track 'Blessings'
Brit Award nominees Billen Ted have entered 2023 strong, as they prepare to release 'Blessings' – their brand new collaboration with Punctual, out 27th January.
Delivering deep throbbing house beats, alongside an infectious vocal hook, 'Blessings' will leave a lasting impression on its listeners, injecting a dose of feelgood energy.
Shane Codd returns with his brand new single 'Same Mistake'
Buzzworthy Irish superstar Shane Codd has returned with his first single of 2023 'Same Mistake', dropping 27th January on Polydor.
'Same Mistake' is guaranteed to be a dancefloor favourite for 2023, combining soaring vocals, with infectious melodies and euphoric drops. The single follows Shane's massive 2022 hits including 'Feels So Good', 'Rather Be Alone', and 'Love Me Or Let Me Go'.
'Holy Coves' release brand new video directed by Taras Merenkov – 'Grey' is streaming now
Welsh Alternative Psych Rock band 'Holy Coves' today release their brand new music video for single 'Grey' via their ever growing new YouTube channel. 'Grey' is the third in a series of five music videos created by award winning Ukrainian Filmmaker 'Taras Merenkov'. Merenkov's hazy cinematic style of direction really emphisizes the music and makes a formidable visual. 'Grey' is taken From the bands acclaimed new album 'Druids and Bards' which is out now via Welsh label 'Yr Wyddfa Records'.
COYLE GIRELLI SHARES NEW SINGLE + VIDEO 'TRUE LOVE FOREVER'
Slovakian Alt-Pop Artist Karin Ann Releases 'for a moment'
Today, Slovak alt-pop artist Karin Ann is releasing her new single 'for a moment' via 3am records.
'for a moment' is an emotive pop-ballad that unfolds slowly and thoughtfully, opening with gentle piano and intimate vocals that lament on feeling stuck in times of struggle and pain – what didn't kill me never made me stronger, time doesn't heal anything it just makes you forget.
Toronto Rock Trio FAKE MAGIC Explores The Ups and (Mostly) Downs Of Fatherhood In 'Sad Dad' Album
Toronto reminiscent rock trio, Fake Magic released the album Sad Dad, which reflects on all the intricacies and responsibilities of being a man. Particularly a dad. A sad dad.
However, the group – Greg Markham, Bryan Paccagnella and Cory Williams – didn't limit their inspiration to forlorn fathers. No. The album pays homage to men they've known, heard about, or encountered through media representation.
ELLE KING'S NEW ALBUM COME GET YOUR WIFE OUT NOW
King co-wrote eight of the songs on the record that opens with a nod to her native Ohio. "It's where I grew up, it's where I learned about music," said King. "It's about rural living and my foundation and it's where my Paw-Paw and my brother live. Ohio made me who I am"
AFRICA'S HOTTEST POP NEWCOMER TYLA IS BACK WITH NEW SINGLE & MUSIC VIDEO "BEEN THINKING"
TOMORROW X TOGETHER DROPS 5TH EP 'THE NAME CHAPTER: TEMPTATION'
TOMORROW X TOGETHER is back with their newest lead single "Sugar Rush Ride."
Gen Z's 'it' band TOMORROW X TOGETHER (SOOBIN, YEONJUN, BEOMGYU, TAEHYUN, HUENINGKAI) released their 5th EP, The Name Chapter: TEMPTATION today. The new five-track EP is the band's first release in approximately nine months, following their 4th EP, minisode 2: Thursday's Child, which spent 14 weeks on the Billboard 200.
KAYCYY ASSERTS HIS CHOSEN ONE STATUS IN NEW VIDEO SINGLE "MOTOWN" FEATURING BABY TRON
Rhyming with soaring melody and a palpable sense of urgency, Kenyan riser KayCyy lights a fire under every track he unloads. Exuding confidence and power as he drops his first effort of 2023, KayCyy shares "MOTOWN", his fierce new video single with fellow 2022 Freshman Baby Tron. Shot in Detroit, the video directed by 12 mile Kyle/12mile Production alternates between shots of staple landmarks like the Roxy & Hitsville U.S.A. and the two emcees hanging with their crew.
R&B Chart-topper Kevin Ross New Single "Look My Way"
Songwriter, producer, singer, performer and creator of his own music label, Art Society Music Group (ASMG), Kevin Ross is rising to the forefront of the culture with #1 Billboard entries on the Adult R&B Chart, countless sold-out shows, and more than 100 million streams across platforms. Along the way, he has picked up nominations at the Soul Train Music Awards, NAACP Image Awards, and iHeart Radio Music Awards. Credits / collaborations include artists such as Ty Dolla Sign, Kevin Hart, Ne-Yo, Nicki Minaj, Lil Wayne, Trey Songz, T.I., Tank, Lecrae, and Toni Braxton to name a few.
ESCAPE THE FATE releases "H8 MY SELF"
With a new label, new band members and new music ESCAPE THE FATE is all about evolution. With today's release of the new single "H8 My Self" – the band's first with BIG NOISE, the label run by longtime collaborator/producer John Feldmann – they have reached the next level.
Åskväder release uplifting single "Don't Worry"
Scandinavian garage rock meets bluesy licks on Åskväder's new single "Don't Worry". An uplifting track inspired by the untroubled mentality commonly found in the group's hometown of Gothenburg, Sweden, "Don't Worry" follows Åskväder's late 2022 single and video release "Cyclops". Both of these new tracks were recorded during the second half of 2022, and are out now on all streaming platforms via The Sign Records.
Danish Afro Psych ensemble KLIMAFORANDRINGER releases third album 'Mørket på solens krop'
Today, Danish afro psych ensemble KLIMAFORANDRINGER releases its third album Mørket på solens krop ('The darkness upon the body of the sun'). On Mørket på solens krop, KLIMAFORANDRINGER presents pulsating afro-rock and enigmatic soundscapes in an expression matured through a long period of time. The music is made of a darker matter and through trance-inducing sonic flows, deep connections between stunning polyrhythmic patterns, potent club music and krautrock are created. Mørket på solens krop was created in the aftermath of a newly founded parenthood and through simple lyrics, the album depicts emotions revolving around paternity and seeks to express the frustration and impotence of the unrestful state of the world, misfortune and inequality.
ArrDee pokes fun at the haters on comeback single 'Loser'
Vintage Culture & Izzy Bizu link up on sunkissed new single 'If I Live Forever'
Vintage Culture has linked up with UK singer-songwriter Izzy Bizu on new single 'If I Live Forever', out today on Virgin UK.
A vibrant, big room house cut, 'If I Live Forever' pairs Vintage Culture's fresh sound design with Izzy's captivating vocals. A departure in sound for the Brazilian maestro, the track hints at an artistic evolution, which will be revealed through new releases as the year unfolds.
LIV SIN: new album "KaliYuga" out today
Today, after a two-year down period and revamped line-up, LiV SiN, led by Sister Sin vocalist Liv Jagrell, release their new album, "KaliYuga". The album title refers to the fourth of the four "Yugas" in Hinduism, the era precisely dedicated to the present age, full of conflict and… sin. The theme of Kali Yuga was also reflected in the Swedish band writing process.
OUT NOW: Indie Musicians Adam Harpaz x Pastel Jungle Share 'Other Than Orange' (FFO: Angus & Julia Stone and Vance Joy.)
NEW // South London's Rising Songstress Leiyah Shares Sultry Single 'Reasons'
Let's face it, we've all been there (sigh)…we've all had that one person whose attention we just can't get enough of! Journeying back to the pandemic where physical connection was no longer an option, the Croydon hailing songstress let's her intentions be known as she explores the infatuation with a fellow love interest, in brand-new hypnotic single, 'Reasons'.
Roofman releases incredible new single & music video 'One Drop'
"When you are feeling down or having a bad day, the smallest thing can help you get back on track." Roofman says about the single. "One comment, one person… just One Drop."
House of EL – Tonight
Skopemag // Meet "Little Mister Still The Mess I Was" in new Roofman single & video 'One Drop'
Debut album "Still The Mess I Was" will be released by Clouds Hill on February 24th. That day we also kick off the release tour at EKKO, Utrecht NL, with his full recording band including American musicians Rhett Shull & Philip Conrad. More dates following soon.
The Intersphere announce new album & release new single
Inspired by the writing of the German socio-political scientist Hartmut Rosa, 'Bulletproof' reflects the constraint social media has on humankind. The hard-hitting staccato riffs and drums of the punchy rock track pair with a groove-laden chorus, mirroring the conflicting feelings that are provoked by our online presence today.
The Stone Eye Press Release "Donora"
The Stone Eye Release Their New Single "Donora". The Stone Eye is an alternative rock band that unites distinctive musicianship with a fervor to create a sound markedly all theirs. Their music is a gradual evolutionary process that requires every note to come full circle. "Donora" certainly will entice their listeners to be ready for more.
Nicki Wells shares evocative Bulgarian folk-inspired single 'I Have Longed To Be Here' from upcoming LP
Showcasing her spectacular vocals and drawing influences from Indian classical and Bulgarian folk music, 'I Have Longed To Be Here' shows another side to this talented artist. The songwriter, composer, producer and singer, who travelled the world as part of Nitin Sawhney's band, is swiftly establishing herself in her own right as a classic English songwriter with a unique vocal talent. Nicki has already gained support from the likes of Songwriting Magazine, Notion, BBC 6Music's Chris Hawkins, BBC Introducing and many more. Her sound is simply beautiful, traversing styles of chill, emotional, dreamy, orchestral, folk, singer-songwriter and meditative.
Berlin-based Irish band Perlee share new single 'Lampshade' & announce debut album
Speaking from Other Rooms, the debut album from Berlin-based Irish band Perlee, is an album about unconditional love, the banality of a capitalist society, destiny and self-realisation. Mostly though it is about love; long-distance love, love that strives to exist across a physical distance, across generations, between lovers and across time.
Nashville Singer-Songwriter Leah Marie Mason Brings The Heat In New Single "Holy Water"
Country-pop starlet Leah Marie Mason releases new viral single "Holy Water." The single is now available on all digital streaming platforms.
Leah Marie Mason's new single "Holy Water" is a slow burn of feminine rage with sickeningly sweet vocals that draws you in like a siren song. The calm but sharp backing track pairs perfectly with the smooth vocal performance throughout the song. Layered choral background harmonies add to the religious theming of the song.
Up & Coming Rocker Totten Bridge Shares New Single 'Brave New World'
Hailing from NYC, Totten Bridge strives for his music to be as diverse and unique as the city that he calls home. Not content with being labeled or pigeon-holed into a specific Rock genre, Totten's sound brings together elements of a range of genres into his strikingly unique sound.
BEDROOM HIGH CLUB share exhilarating new single 'Courtesy' | out today (Jan 27th) via AMPERSOUNDS
Born and bred Barnsley boys Bedroom High Club (FFO The Strokes, Circa Waves, Two Door Cinema Club) announce their arrival with exhilarating new effort 'Courtesy', out today January 27th via Ampersounds.
Showcasing the first reveal from their debut EP out later this year, the South Yorkshire four-piece are a shaken bottle ready to burst, with a raw, undefinable sound drawing inspiration from a varied spectrum of the indie landscape.
Claudia Balla shares adventurous visual for her emotional new song
DannyLux Releases New Bachata Inspired Single "El Hombre Perfecto"
Ending 2022 with a headling festival performance and gold plaque for his track "Infeliz," DannyLux adds to the growing excitement surrounding him with a new single "El Hombre Perfecto" a ode to romance and chivalry. In collaborating with 3x Grammy Nominated producer Roy Lenzo (Lil Nas X, Jack Harlow) and Mel Debarge, to write and produce the song, DannyLux takes a step away from his signature Alternative-Sierreño melodies to challenge himself into the world of Bachata.
RITA ORA RELEASES BRAND NEW SINGLE "YOU ONLY LOVE ME"
Co-written by Rita, "You Only Love Me" is inspired by her personal experience of feeling vulnerable at the very start of her romantic journey. Underpinned by love and passion the song opens with a voice memo from Taika Waititi. "You Only Love Me" is an infectious, upbeat pop anthem guaranteed to soundtrack fans' very own love stories and be a floor filler for months to come.
Superstar Meghan Trainor Recruits Kim Petras for "Made You Look (Feat. Kim Petras)" OUT NOW
About the track, Petras commented, "I had 'Made You Look' stuck in my head for months. It's just so catchy and I felt like the song was like a warm hug. So I loved it right away, and then when I got asked to jump on it, I was really, really excited. I think Meghan is such a great pop songwriter, so it was an incredible experience. I've never worked with an artist who wanted to track me and comp my vocals and do it all together. She really is like a little angel and such a treasure and deserves everything that's coming her way with the song and I just feel so excited and honored to be a part of it. We collaborated in a really special way that I won't forget."
Micky James Releases New Single "New York Minute"
"New York Minute took on a few different life forms, sonically and conceptually. I started writing it in 2020 during the pandemic. Originally the song was written as a love letter to New York City – a city that I grew up in and a city that has created so many memories for me as a young adult. But I wanted the meaning to feel more open ended so it applied to everyone. The song is about letting go of the past and learning from those lessons to create new beginnings in life." -MICKY JAMES
@skopemag news – friday – january 27, 2023 @ 8 am est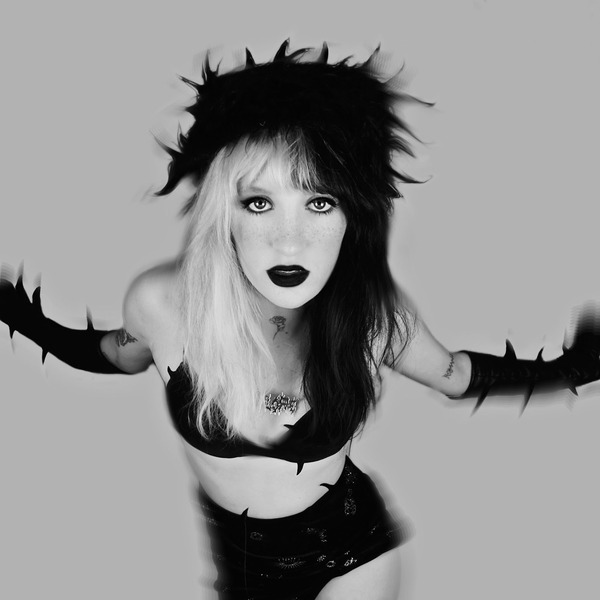 @skopemag news – friday – january 27, 2023 @ 8 am est
@skopemag HQ – http://smarturl.it/skope
@skopemag Menu – https://skopemag.com/2022/07/11/skopemag-editorial-services-the-menu
Fox Apts.(from the film 'Bones and All'), Announce Debut LP for April
Fox Apts. is a new alternative rock band from California comprised of lead singer Dave Kajganich, guitarist and bassist Jerry Popiel, and drummer Tom Stickley. Christened "Fox Apts." in 2019, the band is named for a hypothetical apartment building whose stories and tenants will change from album to album, but whose odd craftsmanship, uncanny spaces, and hidden passageways are built in.
LOVE GANG: new album streaming in full!
Denver-based 70s heavy rockers LOVE GANG team up with Glide Magazine to premiere their sophomore album "Meanstreak", as it releases this Friday 27th January on Heavy Psych Sounds.
LOVE GANG is a throwback to the golden days of rock 'n roll when the amps were loud, the hair was long and the drugs were cheap. Propelled by wailing guitars and overdriven organs, the foursome holds nothing back, each song going full-speed ahead full of blues boogie and hard-hitting rock'n'roll. "As if the raucous spirits of Motörhead, Jethro Tull and Deep Purple had got together for a big old knees-up," praises Classic Rock Magazine, and you'd better believe it!
FULL ALBUM PREMIERE: Love Gang Rivals 70s Rock Heavyweights On Mighty 'Meanstreak' Album
From Acclaimed producer (Sheryl Crow, The Dandy Warhols, Blitzen Trapper, Emmylou Harris)
Andrew of the band confides, "I was never afraid of dying until I had a child. Fading Moon, on the surface, seems like a love letter to my two baby boys. But, in reality, it's a means to comfort myself from my overwhelming fear of leaving them behind when I die. When pure and intense love is experienced, there is a level of pain associated with it. I've never been more happy, but I've never been more scared. So this seemingly sweet, folky ditty is really a pretty dark, anxious proclamation." Musically, the hypnotic guitar riff of "Fading Moon" was written when Dirk was in hospice care, visiting his sick mother. Performing for her brought her joy and "Fading Moon" also represents the magic and healing nature of music. Thanks for your consideration,
Watch: Biig Piig Shares the Official Video for "In The Dark"
Fun & New Today // FLØRE – "Zombie" (For Fans of Acts like Paramore / Pop Rock)
Combining classic pop punk and modern chart sensibilities, FLØRE is sure to provide all the energy you need this Friday with this new cut 'ZOMBIE' out via Valeria Music. In a story many can relate to, it was written about those old flames that long died that keep resurfacing, bring back all the wrong energy that saw it all go wrong in the first place.
KEXP-approved Western Haunts release new single, announce LP
Today Seattle band Western Haunts have released "The Bottle", their first new music since 2017's full length album Problem Pop and the lead single off the forthcoming album of the same name. Partnering on this album with LA based producer Erik Blood (Shabazz Palaces, Tacocat, The Moondoggies),"The Bottle" "The Bottle" draws its sound from the same fusion of 70s folk, 80s post punk and 90s shoegaze heard in the band's previous catalog, newly injected with lead vocalist Jake Witt's fluttering falsetto and epic drumming akin to more modern experimental pop artists like Perfume Genius…
JORDY SHARES "STORY OF A BOY"
ARRIVER Premiere New Single "Only On" at Decibel Magazine
ARRIVER's new video for "Only On" is premiering now at Decibel Magazine. Taken from their upcoming album Azimuth, releasing on March 4th, 2023, the Chicago based outfit deliver a diverse metal sound born from manifestations of heavy prog and post-doom.
KROOKED KINGS REVEAL STELLAR NEW SINGLE ' SICK OF BEING YOUNG'// LISTEN HERE
In celebration of their sold out show at Babys All Right in New York and with their recent collaboration with Day Wave Carbon Monoxide gaining acclaim, Krooked Kings today reveal relatable new single, Sick Of Being Young. Taken from their upcoming project, the track showcases the driving guitars and soaring vocals that have seen the Salt Lake quintet build up a fervent grassroots following.
MOVEMENT FESTIVAL REVEALS 2023 LINEUP TEASER, INCLUDING HEADLINERS UNDERWORLD, CHARLOTTE DE WITTE
Paxahau, the producers of the Movement Music Festival, have shared a sneak peek of the 2023 lineup, including the highly anticipated festival debut and headline slot from electronic music legends Underworld. Since its inception, Movement has been deeply dedicated to bringing a completely original experience to Detroit, with a focus on showcasing authentic and diverse lineups that provide an experience that is purely about the music and culture.
THE BACKSEAT LOVERS UNVEIL OFFICIAL VIDEO FOR "SLOWING DOWN"
ZARA LARSSON DROPS NEW SINGLE "CAN'T TAME HER" AND PREMIERS VIDEO ON MTV LIVE
Kenny Muney Pulls Up "In A Rush" in New Video
WATERPARKS UNVEIL "REAL SUPER DARK" + CONFIRM "INTELLECTUAL PROPERTY" ALBUM RELEASE DATE
COCHISE KICKS OFF THE NEW YEAR WITH "LONG WAY," HIS NEW VIDEO SINGLE
N5XS single/video ft. Jeshi out now
Arriving alongside the single is an 80's arcade inspired visualizer by Julien Marmar (Red Hot Chili Peppers, Supreme) that brings to life the nostalgic feel of the track. "Grub" solidifies NxxxxxS' shapeshifting ability and pushes his boundless music into new territory.
DUST PROPHET Stream Entirety of One Last Look Upon The Sky At Metal Insider
DUST PROPHET have teamed up with Metal Insider to stream the entirety of their album One Last Look Upon The Sky ahead of its release on January 27th, 2023.
Exclusive Album Stream: Dust Prophet – 'One Last Look Upon The Sky'
Jessica Cotten Debuts Her Poignant New Psychedelic Rock and Electronic Dream Pop EP 'Edge of the Wilderness"
So much of Edge of the Wilderness encapsulates breaking away from any sort of harmful environment or culture. It can feel like you're alone in the wilderness. But, perhaps being in the wilderness is the best place to find your truest self. It calls out failed leaders, corrupt systems, and hypocritical faith.
NEW single "Morningstar Above" for WALHALLA!
Vibrant Garage-Rock from Miesha and The Spank
MEGAN BRICKWOOD shares "Trinity River Blues" from upcoming EP 'Fifth Mile' – Listen
The rising musician, singer, and songstress Megan Brickwood is excited to announce that her upcoming EP Fifth Mile will be released on February 24, 2023. To mark the occasion, the artist has shared the first single from the EP "Trinity River Blues."
News Item: Brooklyn Funk Essentials – New Song "How Happy" Out Now
Single Submission KINDMIKE – "BABYBABY"
BREAKOUT NIGERIAN STAR PHEELZ UNVEILS NEW TRACK "STAND BY YOU"
Grounded by a mellow rhythm, the laidback single casts a light, luxuriating spell. And Pheelz seals the deal with his dreamy, whispered lyrics: "I put nothing above you," he croons. "I'm so proud to call you my boo." Ultimately, he promises fidelity: "I will stand by you." The confident, understated number has all the trappings of a night spent between lovers, whispering sweet nothings until dawn.
4L JAVI UNVEILS "MODELS" MUSIC VIDEO
Writing The Future releases 'Sk1nD3ad'
THE KID LAROI RELEASES "LOVE AGAIN," THE FIRST SINGLE FROM UPCOMING PROJECT "THE FIRST TIME"
GRAMMY® Award-nominated multiplatinum recording artist The Kid LAROI is back with "Love Again" the highly anticipated first single from his upcoming project The First Time. Fans have been waiting for "Love Again" since LAROI performed the track on his sold out headlining END OF THE WORLD TOUR last year.
ROSALÍA RELEASES "LLYLM" (LIE LIKE YOU LOVE ME)
Cade Hoppe Shares New Single "Labels"
New York-based indie-pop singer and songwriter Cade Hoppe is kicking off the new year with his new single, "Labels," out on all streaming platforms today. With two EPs and a fistful of highly praised releases under his belt, the 23-year-old singer, songwriter, producer and multi-instrumentalist continues to prove himself as an exciting and determined young talent with each new release.
@skopemag news – thursday – january 26, 2023 @ 12 pm est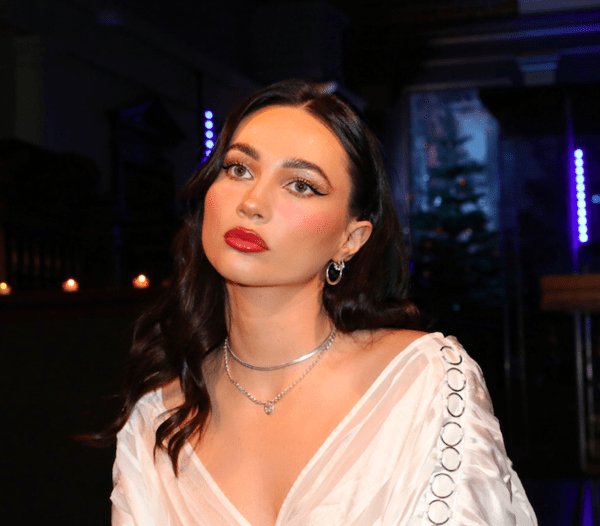 @skopemag news – thursday – january 26, 2023 @ 12 pm est
@skopemag HQ – http://smarturl.it/skope
@skopemag Menu – https://skopemag.com/2022/07/11/skopemag-editorial-services-the-menu
Out Today Ryan Hicks' "Kaleidoscope" Calls for Unity
Ryan Hicks is a singer-songwriter, multi-instrumentalist, and producer from Regina, Saskatchewan. He cites Ron Sexsmith, Father John Misty, and David Bowie as influences for his melodic, cinematic, alt-pop music; as if Paul McCartney, Brian Wilson, and Fleet Foxes made music for David Lynch.
In anticipation of his fourth studio album, Experience, dropping on March 24th, Hicks shares a message of hope: "My dream is that like the kaleidoscope, all people can come together and see how beautiful the world is with all of our differences together.
SONIKKU Debuts "Enter The Chat" Featuring R&B Singer BAYLI, Out Now via Bella Union
Following from last year's dance-floor focused EP MOLG, SONIKKU returns to pop, teaming up with NYC based R&B singer BAYLI. Inspired by early Cassie singles, "Enter The Chat" fuses hip-hop with SONIKKU's signature sound design.
Mary Middlefield's new single "This Ones For You" out now
The Switzerland-based singer, songwriter, and composer Mary Middlefield is thrilled to share her new single "This Ones For You" and announce her forthcoming debut album Thank You, Alexander, due out on March 3, 2023.
Joe Samba Releases Official Music Video for "Boomer Economy"
Marcos Leal of III NINO Joins Swim The Current on Their New Release "We Are Not The Same"
Indie rock duo BED SIGNS announces new album + shares first single – LISTEN
The Charlotte, NC indie duo Bed Signs are excited to announce that their upcoming full-length album Silver Lining Breakdown will be released on March 24, 2023. To mark the occasion, the duo have shared their first single from the album called "Veronica Ruse" along with a music video that was created using AI artwork.
Lauren Morrow Makes Her Long-Awaited Full-Length Debut with "People Talk" – Out March 31
In the short few years since Lauren Morrow branched out from her more-than-a-decade-long role as the frontwoman of The Whiskey Gentry, her solo career has taken her above and beyond what was ever imagined—from being listed "Best of" in the pages of Rolling Stone and Garden & Gun to performing on television sets nationwide on PBS. And surprisingly, Morrow has done it all without ever putting out a full-length album. That is, until now. March 31st will see the release of People Talk, a collection of ten songs that Morrow says "truly reflect who I am as a person and the sounds I've been waiting to explore for my entire career."
DAGON DESTROYER Featured in Cinematic Drum Playthrough of "The Fight Within" by SOCIETY 1
Last week, SOCIETY 1's new single and music video for "The Fight Within" was released, and they've just shared a cinematic drum playthrough video featuring DAGON DESTROYER!
The music video is directed by LORD ZANE and produced by Dagon Destroyer.
DAWN OF EXISTENCE Announce New Album "Ancient Arts"
Emerging blackened melodic death metal duo DAWN OF EXISTENCE is rising from the underground to release their new album, Ancient Arts. A ritualistic experience that explores themes of the occult, cosmology, history, fantasy, and the paranormal, Ancient Arts will carry you through the mists of the unknown and show you the eldritch sights from beyond the veil. The project serves as a testament in duality: as vicious and violent as it is elegant and melodic.
Deeski & Lil Zay Osama Share Street Stories on "Seen It All"
Lil Durk and Only The Family have made a name for themselves by delivering sinister street stories straight out of Chicago. Today, OTF shares the video for "Seen It All," a highlight from their recently released compilation mixtape Loyal Bros 2. Featuring Deeski and Lil Zay Osama, the track is backed by hypnotically fast-paced piano arpeggios and thumping drums. The two rappers deliver nonstop, cut-throat bars, establishing their prowess in the Chicago streets: "We gon' risk it all, for my dog, you gon' get stuffed in coffins." Lil Zay Osama taunts his competition on his cold-hearted verse: "My opps be on fan shit, ah ha, you on a mission." In the video, the menacing duo slides with their crew throughout the city, hitting their crib, the strip club, and the streets.
New Video: Pawz One & Evolve "Write Of Passage"
Pawz One & Evolve released the third music video off their album "Random Act Of Violence" today. The video is for track titled "Write Of Passage" and features FredEx who also produced it. The video is shot and edited by Mighty Muds.
The album was released on March 25th 2022, and available on digital stores, vinyl and CD. The duo's album is chock-full of grimy bars over bangin' beats for the head-nodders.
Method Man x JoJo Pellegrino "Smoke" (Animated VIDEO) / "Vintage" Album Out Now
JJP does it again and this time he's brought along fellow Staten Island legend, Wu-Tang Clan anchorman Method Man to put things back in perspective. "Smoke" produced by Short Fyuz is an uptempo melodic yet aggressive production which wound up being the perfect setting for these two legendary lyricists to go bizerk with the bars! Sure to be a classic, "Smoke" is a must listen to head banger featured on the new Jojo Pellegrino album entitled "Vintage"
C M Talkington Announces New LP, Shares "Two Steps" Single ft. Renée Zellweger + Lyric Video via Rolling Stone
Today marks the announcement of C M Talkington's latest work, an LP entitled Texas Radio, due March 17, 2023 via Birs Recordings. To kick off the record cycle, he has shared the record's first single, "Two Steps," featuring vocals from Renée Zellweger.
Maraschino shares new single "Angelface" via Post-Punk
In the mid-80s, Maraschino might be the spunky Susan, desperately seeking love in a loveless town or the carefree Nikki Finn (from Who's That Girl?), accused of murdering her boyfriend but somehow finding a rollicking adventure out of it. Actually, Madonna is a good place to start with Maraschino, the brainchild of Piper Durabo, the bloodied but unbowed LA cult figure—think Eve Babitz with a synthesizer—whose music weaves the strange tales of an unfiltered outsider popstar arch-hero in the midst of societal collapse.
Dreamy Synth-Pop Artist Maraschino Debuts Romantic new Single "Angelface"
TOMMY B unleashes "Come Off It" featuring FRISCO ahead of his highly anticipated album
Essex born rapper Tommy B kicks off 2023 with a raw collaboration featuring Boy Better Know veteran Frisco. The track entitled "Come Off It" combines Tommy's heavy conviction with Frisco's timelessly gritty sound, together the two have already set this year's tone for the ever-growing UK sound, displaying clean delivery and seamless cohesion.
SKOPE MAGAZINE – Mimi Barks
We have more brilliance coming from Mimi Barks today The Doom Trap icon has dropped the official music video for her single SAW which featured on her staggering debut mixtape 'DEADGIRL' at the end of last year.
Faith Marie: set to release "Alleyways" January 25th
Singer-Songwriter Faith Marie, who is set to release her single "Alleyways," on January 25th. Written by Faith, "Alleyways" is about a pivotal point in one's transition into adulthood. She elaborates "I realized in order to grow, I had to let go of other people's ideas of me and explore the parts of myself I was afraid to address and take responsibility for my trauma and healing." The synth and guitar heavy sounds, paired with ominous echoes of different musical elements and vocals, is meant to represent the drive needed to walk into the unknown while still facing the unease of what you'll find in the process.
Zebrahead's new EP II will be released 
The Orange County, CA-based zebrahead continue to bring their genre-jumping blend with their new song "Middle Seat Blues" mixing devil-may-care grooves, with their signature brand of punk and metal fusion.
zebrahead is vocalist/rapper Ali Tabatabaee, vocalist/guitarist Adrian Estrella, bassist Ben Osmundson, drummer Ed Udhus, and guitarist Dan Palmer.
Newcastle's Callum Pitt announce his debut album 'In The Balance' with new single 'I Feel a God and Devil in This Room'
ION adds Dan Shake, Saoirse, Madam X, Anz, DJ Boring, Tim Reaper plus more
Adding to an already-strong roster of incredible DJs, ION add 26 artists known for their risk-taking flair behind the decks and are sure to create a wealth of memorable moments for our 2023 edition. The programming allows performers to stretch their limits, often playing multiple sets across the week set against the stunning backdrop of Dhërmi, a quaint coastal town on the Albanian Riviera. ION is not just a music festival but a destination holiday experience unto itself, with a parallel focus on mindfulness, cultural discovery and community. ION is a collective experience worth sharing, it offers tickets holders the chance to extend the summer, soaking up some last rays and world-class electronic music in the process running from 6th-13th September. DJs and punters alike are encouraged to become properly acquainted with Dhërmi, soaking up its unique atmosphere that includes outstanding fresh food and drink, numerous forms of wellness activities, breathtaking natural surroundings and so much more.
AVA LILY Drops Stunning Live Performance Video of New Single 'NOBODY BREAKS MY HEART LIKE I DO'
Newcomer Ava Lily has today unveiled a live performance video of recent release 'Nobody Breaks My Heart Like I Do'. The stunning live version was recorded in the grand backdrop of St John's Church, Hoxton and was produced by Max Bandicoot (GOOT Studio) – watch/listen here.
The singer-songwriter's latest offering is a gorgeously vulnerable, stripped-down track showcasing her flawless falsetto and an ability to write delicate melodies with undeniable sophistication. Ava Lily's songwriting prowess sees her bare all on 'Nobody Breaks My Heart Like I Do', which explores the personal theme of self-destruction.
GHOST SHARE NEW SINGLE "SPILLWAYS (FT. JOE ELLIOTT of DEF LEPPARD)"
Look what you've done to this rock n roll clown… Today – January 26th – Ghost's "Spillways" has undergone a transfiguration to include guest vocals from rock legend and avowed Ghost fan Joe Elliott of Def Leppard. To hear this new facet of this "sweetly constructed rock tune" (The New York Times) from Ghost's American Music Award-winning IMPERA, which charted at #2 in the UK Album Charts, go to –
CERBÈRE: stream debut album in full now!
French blackened doom and sludge metallers CERBÈRE premiere their earth-shatteringly heavy debut album "Cendre" in its entirety ahead of its official release this Friday on French label Chien Noir. Get crushed in a blink of an eye.
Yung Pre Shares New Single "Underdog"
Yung Pre is a rising rapper from Lexington, Kentucky, who has been making waves in the hip-hop scene with his distinctive sound and relatable lyrics. With a goal to be the biggest artist in his area, he's been working tirelessly to forge his own lane and make a name for himself. And his hard work is paying off – he gained over 500,000 streams in 2022, a testament to his growing popularity, which he looks set to build on further in 2023, starting with the release of new single "Underdog".
Tigercub share new video for "The Perfume Of Decay"
UK rock trio Tigercub share new video
RVSHVD: Hit Different Single & Video Out Today
VIDEO: KETY FUSCO manipulates her harp in cinematic '2072' visual
NEW MUSIC: Artistic House DJ Florian Picasso Releases 'Ay Papi' (FFO: Tchami and Malaa.)
KLEE Project Release New Single "Running Out Of Time"
Italian southern/hard-rock act KLEE Project has revealed the new single "Running Out Of Time", out now in all digital platforms. With a solid line-up (Roberto Sterpetti – guitars and voice, Chicco Gussoni – guitars, Lorenzo Poli – bass, Daniele Iacono – drums, with american songwriter Jessie Galante at lyrics), the new track was recorded and mixed at Memphis Studio in Rome by Roberto Sterpetti, mastering at Elephant Studio by Riccardo Parenti and artwork by Il Colornauta.
Psych indie rock trio The Get Right Band announce LP 'iTopia' + share new single + video "Hell Yes Refresh"
iTopia is the electrifying, momentous concept album by The Get Right Band. The LP, which features My Morning Jacket's Bo Koster on keys, Jacob Rodriguez on saxophone (Michael Buble), and Eleanor Underhill on vocals (Underhill Rose), masterfully explores the impact of social media on relationships, mental health, sense of self and the ever-evolving state of the world. Through seventeen thrilling tracks, the album follows a protagonist who falls into a deep online rabbit hole, passing through techno-utopianism to the most anti-social side of social media. In a moment of clarity, the protagonist begins to climb out of the dark hole as they aim to understand what's true and what isn't, and makes a wavering attempt at optimism. In addition to the notable features, the album is primarily self-produced and self-recorded with drums and strings tracked by Julian Dreyer at Echo Mountain Studio in Asheville, NC. The rest of the album was recorded by the band in various home studios, later mixed by Matt Zutell at Coast Records and mastered by Dave Harris at Studio B.
@skopemag news – wednesday – january 25, 2023 @ 2 pm est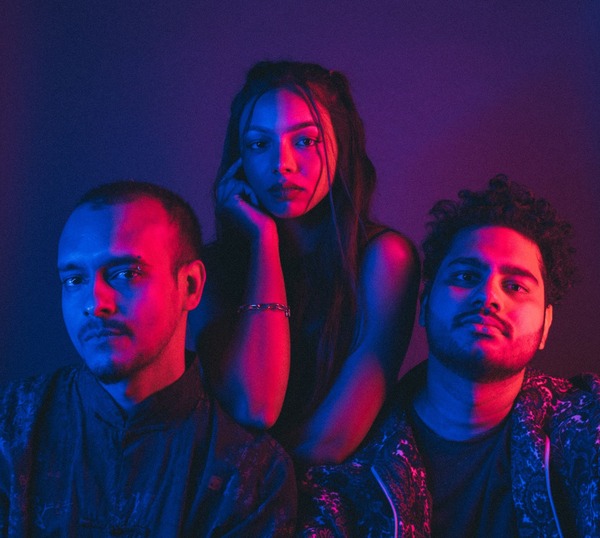 @skopemag news – wednesday – january 25, 2023 @ 2 pm est
@skopemag HQ – http://smarturl.it/skope
@skopemag Menu – https://skopemag.com/2022/07/11/skopemag-editorial-services-the-menu
The Wood Brothers Announce 'Heart Is The Hero' + Summer Tour w/ Shovels & Rope
The Wood Brothers announced their eighth studio album, Heart Is The Hero, will be released April 14 via Honey Jar/Thirty Tigers. Recorded analog to 16-track tape direct from the studio floor with nary a computer in sight, brothers Oliver and Chris Wood, along with honorary sibling Jano Rix, stripped back their sound to its elemental core, focusing on the impact of the performances over studio perfection. The results sonically reflect the themes of presence, grace, and faith that inform the collection's ten songs. A sylvan, acoustic-driven effort, its earthy and energized performances are matched by the visceral songwriting that has turned The Wood Brothers into Grammy-nominated leaders of American roots music, even as their music reaches far beyond the genre's borders.
Baltimore's Bloomr releases "TalkTalkTalk" single, shares video
Bloomr are an American alt-rock band based in Baltimore who channel noisy punk energy and flirt with earworm power-pop tendencies while creating their plaintive melodies.
RAUL KERR (BLOODYWOOD, NO FLAG) Releases New Single & Music Video, "The Vegan Song "Green Goddess"
"Green Goddess is about using plant based food to fight climate change. Whether it was the crazy hot summer, freezing cold winter or natural disasters, 2022 was filled with brutal reminders that climate change is real and now we're all feeling it. Plant based food is the best way to fight back on an individual level. Whether it's having the occasional vegan meal, going all out vegan or anything in between, it time to do anything and everything we can. Help us put the word out and let's kick some ass!" – Raoul Kerr
Louis VI ft Mick Jenkins
"Black and brown people have been left out of this climate conversation yet around the world are on the front line of climate change even though they've contributed the least and that's peak, that can't run. This is about what climate change really means for our future."
ROTTEN SOUND Reveals Music Video for New Song, "Suburban Bliss"
The apocalypse is nigh and Finnish grindcore entity ROTTEN SOUND has crafted the perfect soundtrack to accompany humanity's impending extinction. Aptly titled 'Apocalypse,' the band's eighth studio album is dropping into 2023 with the same blistering speed and chaotic impetus as an asteroid searing through atmosphere and crushing everything upon impact.
SUPER JUNIOR'S YESUNG Releases First Studio Album, 'Sensory Flows'
UNEARTH Drops "The Wretched; The Ruinous" Single
Fall Out Boy Release New Song "Heartbreak Feels So Good" from Forthcoming Album So Much (For) Stardust
GRAMMY Award-nominated and multi-platinum selling rock band Fall Out Boy are offering another glimpse into their highly anticipated new album So Much (For) Stardust with the drop of a brand new song "Heartbreak Feels So Good" –
Tobias Arbo announces debut EP 'Powerlines' – stunning new single "Within" out now
Swedish musician Tobias Arbo has announced his debut EP 'Powerlines' and has released its second single "Within". New EP 'Powerlines' will be released on the 31st March via CRC Records and will feature the previously released single "Saudade" and new single "Within" – the latter, a charming, heartfelt paean to inner peace with one's adult self.
American Rock Trio Female President share new single "Junkie"
Female President is writing and recording their second EP, due out in late spring 2023, yet they were inspired to cover a favorite song by Tyler Cassidy. The theme of their second EP is about the love you find and lose between earth and sky, yourself and others, and your own head and heart. JUNKIE encapsulates the obsession we can create with love, that it almost destroys us. Female President has made a beachy and soulful rendition, mixing blues, vocal power, and the dreamy dissonance of The Beach Boys' Pet Sounds album. JUNKIE invites you to snuggle up and feel all of the feels.
Zoon Announces New LP ft. Lee Ranaldo + Owen Pallet, Shares New Single + Video Via CBC | 'Bekka Ma'iingan' LP Due April 28 via Paper Bag Records
Baaba Maal Releases New Track "Agreement"
Today sees the release of his beautiful new song "Agreement," the fourth track on Being. The hypnotic, looping track emerges from a riff played by Barou Sall, a Hoddu master and long time Baaba Maal collaborator. This traditional Senegalese instrument which prefigures the banjo accompanies Baaba's pure, searching vocal, backed by Mamadou Sarr's delicate percussion. Production from Johan Hugo treads a magical line between ancient and modern, following Baaba's ongoing musical quest to discover where the past meets the future and old becomes new. As ever, the song is about making musical, cultural and emotional connections. The track premiered yesterday on NPR's All Songs Considered.
MetalSucks Premieres "Kimono" Video From Phoenix Psychedelic/Alternative Rock Act
Phoenix, Arizona based psychedelic/alternative rock band MEDIA has issued a new video from their debut EP, Influence, which saw release in the Summer of 2022. The video for "Kimono" is now playing exclusively at MetalSucks.
Take a Trip Behind the 'Kimono' with Media's Latest Tool-Like Single
Raised on TV Premiere "Mr.Blue"
The last we heard from Los Angeles alt-rock trio, Raised on TV, was at the end of September 2022 when they released a fantastic teaser EP titled Around the Sun. Their Sell the Heart Records debut gave listeners a quick introduction to their brand of sun-soaked California alternative rock.
SUUNS release new song "Wave" + share West Coast tour dates
Today experimental Montreal-based rock trio SUUNS share the Ilyse Krivel-directed music video for their new song "Wave." Engineered by Adrian Popovich at Mountain City Recording Studio in July 2022, "Wave" has evolved over the past year and a half of touring in support of SUUNS' 2021 album The Witness.
Metal Titans DEAD BY WEDNESDAY Releases Innovative New Music Video
New England's premier metal band DEAD BY WEDNESDAY released their brand new animated stop motion music video for their single "Mars in Exile." The drummer's 8-year-old son, Orion St. Lawrence, inspired the story & concept, and designed the building brick band characters.
Airplane James Releases "What I'm Into" Video Today, 'Still Hurt' Released 1.11
LA rapper Airplane James released the official video for "What I'm Into" today, following his recently released EP, Still Hurt, on January 11th via Diamond Lane Music Group. In the stylistically black and white visual, co-directed by Airplane James himself, we see a swaggy Plane with LV locs on telling us what he's into, in his own signature melodic wordplay. Still Hurt is Airplane James' first offering of 2023, a thematic continuation of 2022's Lowkey Hurt, featuring guest appearances from Rose Gold, Griff Tyler, Kay Franklin and Jayson Cash.
Ready for broadcast… Palace from Chinese pop sensation Chow Ting Chi
Slumberland announces repress of The Pains of Being Pure at Heart's sophomore LP, 'Belong'
Country Riser Taylor Sanders Releases Official Music Video for "Firecracker"
With the success of her latest single, "Firecracker," Taylor Sanders puting the lyrics into a visual with the release of the official music video. Described as a "powerhouse anthem is an attention grabber from the jump (The Nash News)," the singer-songwriter has been riding the success of this single.
FRIDAYY – BUZZWORTHY R&B STYLIST FEATURED ON SONG OF THE YEAR-NOM "GOD DID" – ROLLS INTO GRAMMY WEEK WITH NEW VISUAL FOR "KNOW THE TRUTH"
New Year, New Visual! The 2023 3x GRAMMY-nominee and quickly rising star, Fridayy returns with a new video for his single, "Know The Truth."
Mary Scholz Releases Music Video For "Ordinary Morning," Produced by Jonathan Wilson
Press Your Luck – New Single & Video "Mementos"
Press Your Luck has a new single and video coming your way January 27, 2023, "Mementos" from their forthcoming Painfully Aware EP. This emotion-evoking and meaningful new single is the follow-up to their very well received, "In My Bones" single and video which has garnered over 47k plays on YouTube and 15k on Spotify.
Razor Braids shares "Nashville, Again"
Michigander Releases New Single "Superglue" // 'It Will Never Be The Same' EP Out March 31
Buzzworthy indie rock artist Michigander, the sonic alter ego of Michigan native Jason Singer, has released "Superglue," the opening track of his forthcoming EP, It Will Never Be The Same, due out March 31st via C3 Records.
Mumbai-based Collaborative Music Project, Arrows Releases New Single "Another Avenue" ft. Riya Duggal
David Britto began his collaborative project Arrows in 2018 after playing bass for Bombay blues-rockers The Tripp and performing extensively at clubs across India as well as music festivals such as Bacardi NH7 Weekender and Sula Fest. While with the band, they released their EP 'Superhuman' in 2016. Britto's solo work as Arrows invites guest vocalists to feature on his songs. As Arrows, he began releasing music in 2019 and has collaborated with artists such as Vernon Noronha, Siddharth Basrur and Raghav Meattle. When David is not composing or performing, he writes about and on the indie music scene for Rolling Stone India. He also runs a successful podcast series called My First Record.
@skopemag news – wednesday – january 25, 2023 @ 11 am est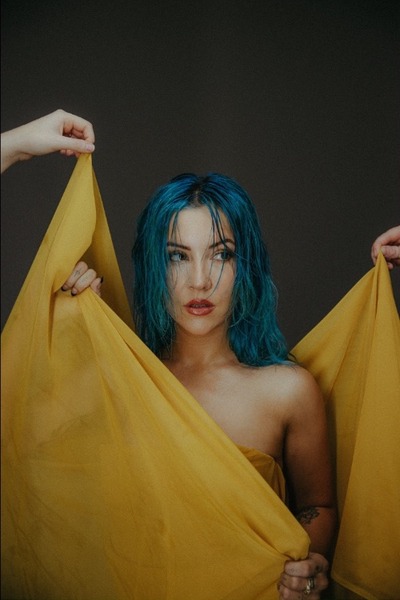 @skopemag news – wednesday – january 25, 2023 @ 11 am est
@skopemag HQ – http://smarturl.it/skope
@skopemag Menu – https://skopemag.com/2022/07/11/skopemag-editorial-services-the-menu
Jess Kallen Shares New Single "The Knife" today via New Professor
Jess Kallen returns today with "The Knife," the 26-year-old guitar wiz's second single from their debut album expected in Spring of this year. Kallen – who has been spotted as a sideperson on tours with Alex Lahey, Rosie Tucker, even the occasional show with Olivia Rodrigo – offers up thoughtfully arranged folkish-rock that navigates grief, rage, and love with raucous urgency and whimsical charm, for fans of Phoebe Bridgers, Indigo De Souza and Haley Henderickx.
Vancouver's Persian Powerhouse Tissa Rahim Debuts Soulful Acoustic Retelling of Heartbreak In "Done, Done, Done"
RUEL ANNOUNCES HIGHLY ANTICIPATED DEBUT ALBUM 4TH WALL TO BE RELEASED MARCH 3RD – NEW SINGLE "MUST BE NICE" OUT NOW!
British-Australian singer/songwriter and pop prodigy Ruel announces his highly anticipated debut album 4thWall to be released March 3rd via RCA Records. Through a journey that spanned over the last three years, Ruel's long-awaited debut album explores his most personal and stellar musical offerings to date.
Lil Yachty Releases Skit Ahead of New Album 'Let's Start Here' !!!
Niven returns with his Glitchy, Experimental, Kinetic Chirrups
Following a five-year hiatus from putting out his own music, British electronic producer and visionary Niven is set to release his highly anticipated EP 'Van' on 10th March 2023 through Blank Dust. This offering is the epitome of a DIY project, with the four tracks within being composed with little more than a small modular synth in the back of a van as the artist traversed Europe in recent years.
Temtris: Release First Single/Video 'Khaos Divine' of upcoming album
Khaos Divine is a stunning, modern metal concept album, which plunges the listener into a tale of a dark and troubled dystopian city where a new world order has taken hold of its population with the offer of a chance to live an almost eternal life, but at the cost of freedom.
Notorious B.I.G. producer and co-writer's new project Short Wave Craft drop modern trip-hop anthem!
In 1993 Dominic Owen's musical home became High Class Productions in Brownsville, Brooklyn where he worked with 90's Hip Hop legends like Rakim, Busta Rhymes, M.O.P. Raekwon and AZ, as well as future R&B giants Anthony Hamilton and Angie Stone.
OVERCOATS SHARE NEW SINGLE AND MUSIC VIDEO "NEVER LET YOU GO" FROM THEIR FORTHCOMING NEW ALBUM WINNER AVAILABLE APRIL 7TH
Co-written by Overcoats, Kate York (Lady A, Little Big Town) and Mikey Reaves (Miranda Lambert, Caylee Hammack), "Never Let You Go" is an irresistible earworm. Featuring the band's signature lush harmonies set against a crisp arrangement of beats and sparkling piano, the track is a slice of indie-pop perfection. The track also demonstrates Overcoats' evolution as masterful songwriters who effortlessly straddle the worlds of pop, country and electronic. The result is their own unique sonic landscape that leaves an indelible mark on the listener.
David Guetta & Bebe Rexha hit an incredible 1 billion streams with global smash 'I'm Good (Blue)'
David Guetta and Bebe Rexha have hit an incredible 1 billion streams worldwide with their #1 mega-hit single 'I'm Good (Blue)'.
In the same week that 'I'm Good (Blue)' reached top spot in both the US Top 40 and Dance Radio charts, the single has hit spectacular new sales milestones around the world.
Don't Miss TEMTRIS' Blasting Single & Video "Khaos Divine"
"Khaos Divine" album is due for release on March 17th, 2023 through Wormholedeath records, including another special Japanese pressing through Wormholedeath Japan!
Baaba Maal – releases new track 'Agreement' from forthcoming album 'Being'
Today sees the release of his beautiful new song 'Agreement', the fourth track on 'Being'. The hypnotic, looping track emerges out of a riff played by Barou Sall, a Hoddu master and long time Baaba Maal collaborator. This traditional Senegalese instrument which prefigures the banjo accompanies Baaba's pure, searching vocal, backed by Mamadou Sarr's delicate percussion. Production from Johan Hugo treads a magical line between ancient and modern, following Baaba's ongoing musical quest to discover where the past meets the future and old becomes new. As ever, the song is about making musical, cultural and emotional connections.
OUT NOW: Sabrina Bellaouel – 'Eclipse'
French-Algerian R&B star Sabrina Bellaouel shares lush new single 'Eclipse' – a starry-eyed celebration of astrology spanning rich, futuristic R&B and classic house with her signature soulful vocals. The follow up to her recent 2022 single 'Trust', 'Eclipse' is an homage to Sabrina's love of clubbing and dance music culture and comes with the promise of two club focussed remixes yet to be revealed. This is the second single taken from Sabrina's sensational forthcoming debut album Al-Hadr, out 3rd March via InFiné. Counting fans in Gal-Dem, Crack Magazine, DJ Mag, The Wire, The Quietus, COLORS and more so far, the LP is set to continue to cement Sabrina's name as one of the most exciting electronic R&B artists of the moment.
XG release music video for 3rd single 'SHOOTING STAR'!
XG have today released the music video for their long-awaited third single, 'SHOOTING STAR' (Wednesday 25th January). The track is available digitally as well as a limited edition box set.
CHARLOTTE SANDS SHARES THE NEW SINGLE 'ALRIGHT' – CURRENTLY ON TOUR AS GUEST TO PVRIS
Mixing the melodic rush, fiery attitude and relentless energy of pop-punk with the kind of voice and instantly irresistible hooks that powers chart-bound pop stars, Charlotte Sands bridges the space between those two worlds. She's just as comfortable opening for My Chemical Romance and YUNGBLUD as she is writing an appreciation of Harry Styles' fashion choices with 'Dress', her biggest moment to date which has exceeded 35 million streams and spent ten weeks in the Top 40 on pop radio in the States. She's firmly on a trajectory which mirrors Katy Perry's breakthrough, when she was racing up the charts while performing on the Warped Tour.
AJET 2F RELEASES DEBUT SINGLE 'RIDE WITH 1' – A POSITIVE DRILL TACK
The single has already been gaining attention and momentum after the original freestyle went viral with his post hitting over 1 millions views on TikTok which led to unofficial rips of the audio being uploaded to Spotify hitting over 1 million streams before being taken down and over 500,000 streams on Soundcloud.
THE XCERTS ANNOUNCE BRAND NEW SINGLE AND NEW LABEL HOME
'GIMME' hits top speed straight from the gate and shows the band at their fully fledged new-selves; a distorted pop sound that feeds off their established work but shows the band at a creative and adventurous stage in their career. The chop-cut guitars, urgent vocals and explosive production push 'GIMME's' pop credentials to their limits and create a perfect sonic sledgehammer. The accompanying video, directed by Zak Pinchin, bottles up that energy, holds the viewer by the metaphorical ankles and shakes for one minute and forty-five seconds – a perfect visual to accompany this fresh chapter of The XCERTS evolution.
VC Pines releases the hypnotic, groove filled new single "Running" (premiered on BBC 6 Music) out now through Believe
"Running" marks the start of a new era for VC Pines. While the last year had taken its toll on the young artist, he has come out of the other side a new and more introspective individual. Focusing himself on a broader range of ideas and letting a more creative pursuit invade his musical orientation. Another rich and sensual addition to his quickly growing catalogue of late. Matching a sweet and alluring production with his own shimmering vocal performance once again, his latest endeavour marks another exciting step forward from an artist brimming with fresh and captivating ideas.
REAL TERMS Reveal New Single 'Cacophony' Released 25th January 2023 via Sofa Boy Records
Liverpool experimental alt-pop trio REAL TERMS are pleased to reveal their new single 'Cacophony' which is released on 25th January 2023.
The track is the latest to be taken from their debut album, VANTAGE, which will be released on 24th February 2023 via renowned math-rock band Delta Sleep's new label, Sofa Boy Records.
With 160 million streaming plays, 'Black Clover' anime theme tune 'Black Catcher' features on new concert Blu-ray/DVD by Vicke Blanka, 'RAINBOW ROAD -Ki-'
Japanese singer-songwriter Vicke Blanka releases his first ever concert Blu-ray and DVD today, January 25, titled 'Vicke Blanka presents RAINBOW ROAD -Ki-'. The release features footage from Vicke Blanka's 'RAINBOW ROAD -Ki-' concert, which was held at Tokyo Garden Theater on October 30, 2022 – his first ever arena performance, in which he expressed his deep gratitude to the fans who have supported his music career. This special one-off set features 19 songs, including an encore.
SWEDISH/SUDANESE NEWCOMER ASYA SATTI SHARES HER DEBUT SINGLE 'LOOK AT YOU NOW' – WATCH THE OFFICIAL VIDEO
Calling on influences from Asya's African upbringing, 'Look At You Now' offers a soul-capturing, unique antidote to the usual pop tropes Yet with Asya's gloriously captivating vocal and the lightness of touch provided by the track's live instrumentation, 'Look At You Know' possesses an immediacy that takes its Afro-fusion authenticity into the pop realm. It also benefits from Asya's bilingual lead vocals, as she switches so naturally from English to Arabic and back again.
Sad Boys Club announce debut album, share first single "To Heal Without A Scar (Is A Waste Of A Good Wound)"
Dark, mysterious and brooding, Sad Boys Club are set to have their breakout year. Newly announced album Lullabies From The Lightning Tree builds upon their previous string of EP releases that have seen them co-signed by the likes of Fred Macpherson, Matty Healy, Phoebe Bridgers and more.
Rising alt-pop artist Jenny Bakke announces debut mixtape & shares new single 'Can We Move To Mars' via 9AM Records
In 2022, Liverpool-based Norwegian musician Jenny Bakke made her musical debut under the moniker Helven, releasing her debut EP, volume 1, a collection of synth-laden lo-fi pop. Now she's preparing to make her return with Morild, her most personal collection of songs yet, fittingly to be released under her own name. Today she has released a new single, the hauntingly beautiful 'Can We Move To Mars', via 9AM Records.
ALIEN CHICKS share EP lead single 'Cowboy' | out today (Jan 25th) via SLOW DANCE
London-based post-punk power trio Alien Chicks announce their arrival with eccentric new single 'Cowboy', out today (January 25th) via cult indie label Slow Dance Records (Saint Jude, Uma).
Forming the lead single from their upcoming debut EP, the group explore a whole mix of genres including jazz, rap, latin, and math rock in their music, providing a surreal social commentary packed with punchy rhythms and eclectic time signatures.
CIRCE releases imperious Dark-Pop single 'Undone'
London dark-pop artist Circe releases imperious new single 'Undone' today. She'll be playing Wide Awake Festival's tips for 2023 show in London on January 30th, before shows supporting Lynks in Leeds and Newcastle as part of DIY's Now And Next Tour in February.
GUEST SINGER return with 'Divine Psychic Hotline' via MNRK
Doncaster duo Guest Singer release new single 'Divine Psychic Hotline' through MNRK MUSIC GROUP on today.
Made up of Jake Cope and France Lahmar, Guest Singer compose dark party songs; anti-motivational anthems for the post-truth generation. A Lynch-esque murkiness inhabits their world. They dexterously peel back the façade of the everyday to reveal the eerie in the intimately familiar. Taut pop hooks, glitchy bass lines, new wave guitar stabs and electronic dance are soaked in the combustible elegance of Cope's delivery.
Rochee Shares New Single "T.F."
Rochee is a singer/songwriter/producer from Brooklyn, NYC, who blends his experience performing/writing for rock bands, pop groups and R&B groups to create a unique alternative R&B sound that is original and incredibly catchy. His music creates sonic landscapes for the listener to get lost in, as can be heard on his brilliant new single, "T.F.", which was co-written with Oscar/Grammy/Golden Globe award-winning songwriter Anthony Rossomando.
URIAH HEEP RELEASE SECOND SINGLE "HURRICANE" CHAOS & COLOUR NEARS RELEASE
British hard rock legends and progenators Uriah Heep release the second single "Hurricane", taken from their twenty-fifth studio album Chaos & Colour, set for release January 27th, 2023 via Silver Lining Music.
The anthemic and epic "Hurricane" carries an underlying historical and mythological theme.
INTRODUCING AVALON EMERSON & THE CHARM
One of dance music's most celebrated contemporary figures, Avalon Emerson, today introduces her new artist project: Avalon Emerson & The Charm with the song "Sandrail Silhouette." Co-produced with avant-pop savant Bullion, the track launches alongside an ethereal dreamscape video via Another Dove—a new label Emerson has launched with long-term affiliate and AD 93 founder Nic Tasker.
@skopemag news -wednesday – january 25, 2023 @ 3 am est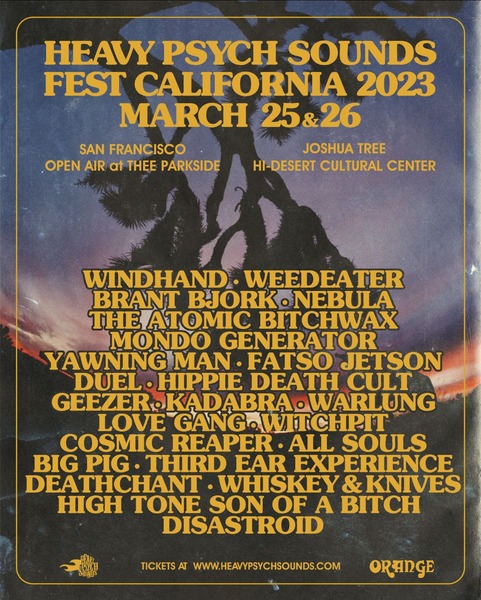 @skopemag news -wednesday – january 25, 2023 @ 3 am est
@skopemag HQ – http://smarturl.it/skope
@skopemag Menu – https://skopemag.com/2022/07/11/skopemag-editorial-services-the-menu
Get a taste of NYC's Dakota Jones' new single 'Sugar Pie' – out now!
'Sugar Pie' is the first new music from the acclaimed funk 4-piece since their much-loved debut album Black Light caused a stir in summer 2021. Back with the silky tones of lead singer Tristan Carter-Jones, fans will still recognise Dakota Jones' signature powerful R'n'B-infused funk sound but something has changed… The funk is dirtier, the vocals are sultrier. It's got grit but there's also a sweetness at play with 'Sugar Pie', with Tristan singing about 'sweet songs since day one,' and sharing the infectiousness of being in love. With one eyebrow raised and a crooked grin, it's a fun return for the esteemed Brooklyn 4-piece.
Mudhoney's Plastic Eternity Will Be Available April 7th, 2023 Worldwide From Sub Pop + The Official Video For "Almost Everything"
On April 7th, 2023 the inimitable, enduring, one and only Mudhoney (vocalist Mark Arm, guitarist Steve Turner, bassist Guy Maddison, and drummer Dan Peters), will release their latest and greatest, Plastic Eternity, on Sub Pop. 2023 is the 35th anniversary of both Mudhoney and Sub Pop, and an incredible new album by the label's flagship band is the perfect way to mark the occasion (well, that, and with an update on the progress of the sewage tunnel boring machine bearing the band's name…). Recorded over nine days at Crackle & Pop! in Seattle, WA with longtime producer Johnny Sangster, Plastic Eternity is a heady run through all the proto-genres of guitar rock with a keen eye on the inanities of the world in the 2020s.
THESE BEASTS release first single and details of new album
THESE BEASTS are now releasing the track 'Code Name' as the first single taken from their forthcoming new album "Cares, Wills, Wants". The crushing full-length debut of the sludgy noise rock trio from Chicago is chalked up to hit the streets on April 21, 2023.
Psych-pop artist Daydream Review announces LP 'Leisure' + shares new single "Have You Found What You're Looking For?"
Today, Chicago-based psych-pop multi-instrumentalist Elijah Montez, the frontman and sole songwriter of Daydream Review announces his kaleidoscopic debut LP Leisure due out April 7 and available to pre-order now via Side Hustle Records. Alongside the announcement comes the release of the project's first single, "Have You Found What You're Looking For?" out everywhere now. The track premiered exclusively via FLOOD Magazine who wrote, "Daydream Review have specialized, so far, in crafting mellow, mirage-like songs," adding, "For a song that loosely revolves around capitalism-induced dread, the final cut is pretty groovy," specifically about the latest release.
Earthkry Announces New Ep Dandy Shandy Out Now With Wash House Music Group!
For the past decade, EarthKry has created a wholesome fusion of Roots Reggae, Soul and Rock genres cultivating a fresh and universally appealing sound. Earning audiences and fans all over the world, their sound has become part of the growing roots reggae revival! On their new EP Dandy Shandy out now, EarthKry takes their signature sound to new heights by infusing the sounds and textures of 1970s roots reggae. They have created a vibe that is both modern and throwback. The stunning new record is out with Wash House Music Group and available everywhere you stream music!
GRANDE ROYALE Announce New Album Welcome To Grime Town And Unveil Second Single "Utopia"
"Utopia" is the second single from GRANDE ROYALE's upcoming 6th album, Welcome To Grime Town. Showing a more laid back, melodic and acoustic side of GRANDE ROYALE's signature Scandinavian garage rock sound, "Utopia" is also the first track by the quartet to include Swedish lyrics. The new record will be released on March 24th, 2023, via The Sign Records.
Richard Dawson Announces First Ever U.S. Tour Dates
At the end of last year, Richard Dawson put out his seventh album The Ruby Cord, perhaps the final part of a trilogy that started with the pre-medieval world of Peasant, was brought back to the present day with 2020 and – possibly – concludes in the future with The Ruby Cord.
Luna Del Luna Addresses Trauma And Abuse With Debut Full Album
JONO MANSON shares his new single with Crystal Bowersox
A profoundly gifted writer, producer, and performer, Jono Manson weaves the threads of his remarkable life and career into a captivating, cohesive whole on his dazzling new album, Stars Enough To Guide Me, out March 31 on Blue Rose. Recorded at Manson's own The Kitchen Sink studio in Santa Fe, NM, the album brings together a slew of special guests — from GRAMMY-winner John Popper and American Idol finalist Crystal Bowersox to folk/Americana stalwart Eliza Gilkyson — to craft an organic, eclectic sound that manages to look to the future and honor the past all at once. Today, Manson shares the first single, "Before We Get Stupid," a raucous, good-time rock'n'roll duet with Bowersox that also features Eric "Roscoe" Ambel (Del Lords, Steve Earle and the Dukes, Joan Jett and the Blackhearts) on lead guitar and Jason Crosby (Jackson Browne, John McLaughlin, The Blind Boys of Alabama, Phil Lesh, etc.) on piano.
Fake Names Share Title Track From New Album 'Expendables'
Today, post-punk dream team Fake Names debut their new single "Expendables," the galloping title track from their upcoming record out on March 3rd via Epitaph Records. Boasting modern production paired with Bad Religion-esque backing vocals, Brian Baker says,
MILEY CYRUS LANDS CAREER-FIRST BILLBOARD HOT 100 #1 DEBUT WITH NEW SINGLE "FLOWERS"
Miley Cyrus "Flowers" secures the #1 song on the Billboard Hot 100. This is her first #1 debut on Hot 100, and her first #1 on the Hot 100 since "Wrecking Ball" in 2013. "Flowers" also holds the distinction of being the most streamed song in a single week in Spotify history with 96 million streams, as confirmed by Spotify. Stream "Flowers" here.
ALANA SPRINGSTEEN'S GRAND OLE OPRY DREAM COMES TRUE IN "you don't deserve a country song"MUSIC VIDEO
A true love ballad, BLVCK VIØLET deliver their dream-like debut EP HOLD MY HAND, I'M TOO SCARED OF FALLING
Southern Metal Outfit VERMILION WHISKEY Reveals New Single "Good Lovin'"
Grab-you-by-the-collar Louisiana metal outfit VERMILION WHISKEY has premiered their first single from their upcoming new album, Crimson & Stone, due out on May 26th, 2023. "Good Lovin'" is a straightforward, mid-tempo head-nodder that premiered exlsuively on Doomed & Stoned today.
THE OTHER LA Release New Single "I'm Not Broken" + Live Performance Video
"I'm Not Broken" is an over-the-top expression of triumph despite being born different. It's about not accepting labels that society including teacher, friends, enemies, family or anyone would put on you. "I'm Not Broken" is the break-out song of Aria (lead singer of The Other LA) coming into her own accepting her Asperger's and not just accepting but embracing it as a gift. The opening chorus is a gang style vocal of the many voices that compete in Aria's head. The song sways back and forth from verses quietly rebuking the outside haters to the choruses slamming rejection of societies labels.
Melbourne Metal/Punk Act Küntsquäd Release Second Single "Xhrist"
After recently announcing a record deal with Wormholedeath Records for their debut self-titled album, out February 24th, and unleashing the first single "Gods Of War" in celebration, Melbourne Crustmetal/Deathpunk band Küntsquäd are now dropping the second single titled "Xhrist".
Tungz' Dancepop/ABBA inspired – Heist or Hit
Anything But Human Release "Hallelujah (Mary, did you know?)" + Official Music Video
Alternative rock band Anything But Human released "Hallelujah (Mary, did you know?)" to all major platforms along with the official music video. The band
played shows with Tesla over the weekend in Texas and have upcoming dates with Elvis Monroe and Lita Ford.
Spark Of Life team up with Fred Armisen on melodic-punk single "Song of Hope"
They say you have your entire life to write your first record, and only months to complete your second. But for Spark Of Life, the malleable post-hardcore band that formed in the suburbs of Los Angeles almost 25 years ago, this life has been anything but predictable. The band returns today with "Song Of Hope," a melodic punk track laced with a shimmering vintage guitar line and lyrics about facing a devastating loss.
Chimera Music set to release Zack Rosen's posthumous album, listen to "Bicycle" now
Zachary Golub Rosen suffered with schizophrenia and the effects of medications meant to treat the illness during the last years of his life. He died by suicide May 18, 2019, at the age of 30. Zack grew up in upper Manhattan and attended Fieldston High School and Wesleyan University, where he earned a BA in philosophy in 2011. He was an exceptional acoustic and electric bass player and is credited on more than a dozen albums.
Rot Ken Rides "Solo" in Latest Video from 'Yahweh Child'
Weaving razor sharp melodies through instrumental pockets with visceral urgency, Rot Ken rhymes like a man on a mission. Returning to prove his singular status, the Augusta, GA native shares his new video for "Solo." Skating atop an entrancing instrumental by Neeko Baby, 1st Class, and LAXX, Ken delivers a mosaic of inventive flows into the night sky from a balcony in the Krazy Visuals-directed video, as he dissects what it means to be the chosen one: "He say his life get hard, I told that boy go and talk to God/Yeah, I made it out the yard, I call myself the Yahweh Child."
GRAVEHUFFER Release Video for "Blueprint For An Early Grave"
GRAVEHUFFER have unleashed a video for their ferocious new track "Blueprint for An Early Grave". The song is from their upcoming album Depart From So Much Evil will be released on February 17th via Black Doomba Records.
The band comments "This album is our attempt at writing something epic, and we hope you're along for the ride. There's still plenty of intensity to go around for all the maniacs regardless!"
Today dynamic pop band Royal Oak shares break-up anthem "A Song For Ya"
Like so many other songs, "A Song For Ya" was inspired by a breakup. Though it's about one of the band member's relationships, the song was written collaboratively by all the members of the band. Over Zoom, each band member would take turns tackling the song structure, vocal melodies, and lyrics.
…And Oceans Streams Full New Album Ahead of Release
…AND OCEANS vocalist Mathias Lillmåns comments on the stream: "Today …And Oceans will take you on journey through a kaleidoscope of means to the one and the same end. As above, so below. As in heavens, so on Earth. As in Gardens, so in Tombs."
IN SΦNDER Release Lyric Video For New Cyber Single "Quintessence"
Cyber edged metal outfit IN SΦNDER has unleashed the single "Quintessence" with a high-impact lyric video. Exploding into an onslaught of high-speed electronics, soaring vocals and roaring guitars, "Quintessence" sees the band begin their new incarnation with a striking debut.
"In Sϕnder are delighted to share our lyric video which accompanies our debut track, 'Quintessence' . We wanted this to be high energy and very colourful to help suit the new electronic/synthpunk style that we're going for. We're delighted with the result and super grateful to Lee Waters Lyrics for making it happen!"
Saskatoon's DESPITE THE REVERENCE Announces Groovy New Album "Stress Of Evolution" And Single "Primate Centurion"
Impressively, Canada's Despite The Reverence has been together writing and performing for over 10 years now with the same lineup and as of this year, has produced five full-length albums. The most recent addition to their catalog is "Stress Of Evolution", a twelve-track, neck-breaking monster of an album that builds on all of their previous work. The first glimpse of the groove and riffs within will be with the single "Primate Centurion", which channels hints of Pink Floyd and Tool, as explained by the band:
FIVIO FOREIGN TAPS TATA, JENN CARTER & KYLE RICHH FOR NEW "NOTICE ME" OFFICIAL MUSIC VIDEO
Spadei Creates Lush Soundscapes On Their Debut Album Left Right Here, Out February 10, 2023
Spadei, the supergroup consisting of Wally Ingram, Tom Freund, and Stevie Blacke, is back with their newest single "Shine a Light" out now. It is the second release from their upcoming album Left Right Here with Six Degrees Records.
Jay Fizzle Has It His Way in "King Sh*t" Video
Backed by an arsenal of inventive flows and a tireless hustle, Jay Fizzle is ready to snatch the crown in the Memphis scene and beyond. Returning to survey his kingdom in the latest video from his DonaFizzo (Deluxe) mixtape, Fizzle shares his Hugh Hefner-inspired visuals for the project highlight, "King Sh*t." Over a bouncy instrumental marked by church organ melodies and skittering hi-hats, the track finds Fizzle reflect on the pros and cons in the life of a big stepper: "Balenci' shoes hurt my toes, I make the b**** rub my feet/Swear I got h**s all over the world, yeah they treat me like a king."
OUT NOW – EVNTYD Releases Debut Album
Calgary's The Electric Highway Festival Announces Lineup For Its Returns In 2023 – March 23 – 25
The Electric Highway was one of the first festivals to be shut down at the beginning of the Covid pandemic in Alberta. Everyone watched as things unfolded, struggling to comprehend that life as we knew it was being suspended as the world started to lock down. What we all thought was going to be a short-term, temporary measure dragged on for months.
Southern Metal Outfit VERMILION WHISKEY Reveals New Single "Good Lovin'"
Grab-you-by-the-collar Louisiana metal outfit VERMILION WHISKEY has premiered their first single from their upcoming new album, Crimson & Stone, due out on May 26th, 2023. "Good Lovin'" is a straightforward, mid-tempo head-nodder that premiered exlsuively on Doomed & Stoned today. You can stream the track HERE.
HPS Fest California '23 lineup revealed
Full lineups have been revealed for HEAVY PSYCH SOUNDS FEST CALIFORNIA, the mini-festival curated by Europe's #1 stoner, doom and psych rock powerhouse Heavy Psych Sounds, to take place on March 25-26th in San Francisco and the Joshua Tree desert