Belle VEX New Video "Nobody, But Me"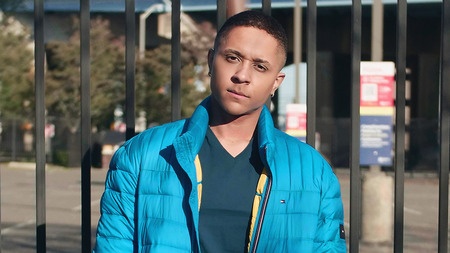 Oftentimes music lovers, are only given a small, rosy window into artists' lives. It seems like the day-to-day of the rich and famous is a merry-go-round of lavish parties and constant accomplishments. But through the window of soulful pop singer-songwriter Belle Vex, he opens up to his fans and they get to see the more challenging aspects of life in the music industry.
Born in New-Bedford, MA Belle VEX discovered his love and talent for music early on. First playing the cello, then later starring in school theater productions, the budding artist left the Northeast to pursue acting in Los Angeles. Full of energy and passion, he soon discovered that the entertainment industry merry-go-round was more one of people-pleasing than parties and prizes. Moving back to the East Coast, he processed his LA experience through music.
Converting toxicity into positivity, Belle VEX now spreads a message of transformation through his steady stream of infectious pop singles.
In his new single "Nobody, But Me", Belle VEX channels his frustrations towards controlling influences in the music industry into a ferocious and bumping three minutes of pop. Flexing his powerful vocal cords, the seasoned songwriter champions independence and authenticity with confidence and style. A true artist's artist, his defiant lyrics will serve as an anthem for every creative fighting to make their mark while staying true to themselves in a sea of sameness.
Any music listeners who are looking to internalize the powerful words of Belle Vex as a personal mantra, look no further than the lyric video for "Nobody, But Me". The flick offers an empowering atmosphere to engage with the song. With clean-cut graphics and bold-scripted lyrics, the video glistens with Belle VEX's radiant sense of self. Pop on the video and absorb the attitude and energy of this inspiring artist.
Follow Belle VEX
https://www.bellevex.com
https://www.facebook.com/bellevex
https://www.twitter.com/bellevex
https://www.instagram.com/bellevex
https://www.tiktok.com/@bellevex
Dan Zalles Recalibration Is Just What The World Needs: Fifteen Eclectic Songs to "Get You Through The Day" – Out Everywhere December 8th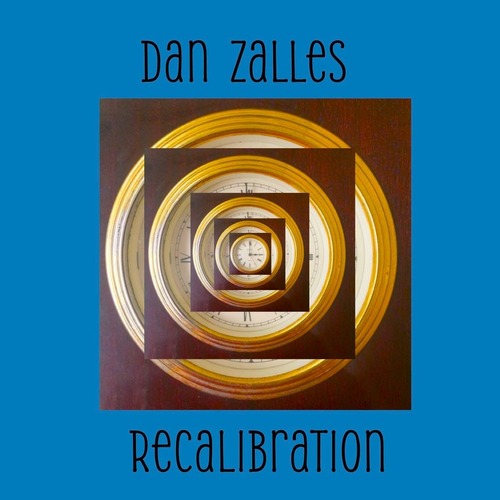 Singer/Songwriter Dan Zalles Recalibration Is Just What The World Needs: Fifteen Eclectic Songs to "Get You Through The Day" – Out Everywhere December 8th
(photo: Mike Cobb)
WATCH THE VIDEO FOR THE GOOD-MANNERS ANTHEM "I'M SORRY FOR SAYING I'M SORRY"
Dan Zalles had an inkling of what his future path was going to look like as far back as middle school. During a woodshop class, his teacher gave him an F grade for constructing a salt shaker without following instructions. Zalles (pronounced ZAL-is) was later surprised to see that the same teacher had displayed the salt shaker as one of the best in the class. He learned a valuable lesson that day about following his instincts…
While it wouldn't be fair to say that a contrarian streak runs through Zalles' music, he's most certainly forged his own path. A Bay-Area music veteran who's played punk, jazz fusion, garage, folk and rock, Zalles has a way of distilling decades' worth of music into concise, relatable songs. His new album Recalibration combines the outsider individuality of DIY figures like R. Stevie Moore and Bob Pollard with the populist songwriting instincts of, say, Billy Joel, Springsteen and Sting.
Zalles also chafes at the "singer/songwriter" tag. Indeed, on top of his singing and guitar playing, we hear his creative signature on trumpet, drums, bass and keys. And you can see him wear his quirks on full display in the charmingly lo-fi video for "I'm Sorry for Saying I'm Sorry," the well-mannered anthem the world didn't know it needed. In fact, Recalibration is a master class in "looking for meaning in ordinary things" — a line from the deep cut "Lumination High," which showcases Zalles' knack for giving his songs a redolent shine of pleasantness when the mood calls for it.
Over the course of the album's 15 songs, Zalles (with help from his son Ian on piano) flows freely between uptempo rock, surf, Americana, moody/atmospheric pop inspired by MTV's '80s heyday, and even Mariachi folk. He also nails ordinary experience with unparalleled wit and grace. On the title track, for example, Zalles positively nails it when he asks "Can your neighbors count the ways / that get you through the day?" From start to finish, Recalibration offers exactly what its title describes — a slice-of-life dose of upliftment dressed up in a hearty variety of styles. It couldn't come at a better time.
Now based in Utah's Wasatch Mountains, Zalles has swerved between his concurrent careers as a musician and educator. Aside from his solo work, he has played and/or still plays in the bands British Wire Gauge (whose post-punk/proto-new wave gem "Product City" was featured in the fifth season of TNT's Animal Kingdom), Wayward Monks, The Outer Half, and Slide Dogs. He also gigs with his son regularly.
Dan Zalles – Recalibration – out 12/8
1. Recalibration

2. I'm Sorry for Saying I'm Sorry

3. Up in Neffs Canyon

4. Snowfall

5. Lifeline

6. Quantize Me

7. Five Four Guide

8. Lumination High

9. Onward

10. Privacy

11. Drama

12. Take It

13. Words

14. Meander With Me

15. Procession
Dan Zalles online:
Linktree | Spotify | YouTube | IG | TikTok | website | newsletter
If someone sues you does that mean you are guilty and what to do if sued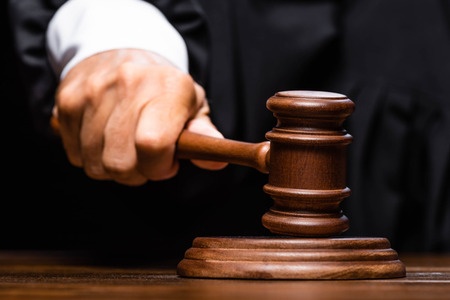 No, being sued does not automatically mean that you are guilty of any wrongdoing. A lawsuit is a legal action initiated by one party (the plaintiff) against another party (the defendant) to seek a legal remedy or resolution for a perceived wrong. In the legal system, the principle of "innocent until proven guilty" is generally applicable.
Being sued simply means that someone is asserting a claim against you and is seeking a legal remedy through the court system. Both parties have the opportunity to present their case and provide evidence to support their arguments. It is ultimately up to the court to determine the outcome based on the evidence and applicable laws.
It's important to note that people can be sued for various reasons, and the lawsuit itself does not establish guilt. Legal proceedings can be complex, and the outcome depends on the specific facts of the case, the applicable laws, and the arguments presented by both parties. If you are sued, it is advisable to consult with an attorney to understand your rights and legal options.
If you are served with a lawsuit, it's important to take prompt and appropriate action to protect your rights and interests. Here are general steps to consider if you find yourself facing a lawsuit:
Review the Complaint:
Read the complaint carefully to understand the claims being made against you.
Note the specific allegations and legal basis for the lawsuit.
Consult with an Attorney:
Seek legal advice from an attorney experienced in the relevant area of law.
Provide your attorney with all relevant information and documents.
Respond to the Lawsuit:
In most legal systems, you are typically required to file a formal response (answer) to the complaint within a specified time-frame.
Your attorney can help draft and file the appropriate legal documents.
Gather Evidence:
Collect and organize relevant documents, records, and other evidence that may support your defense.
Work with your attorney to build a strong case.
Consider Settlement:
Explore the possibility of settling the case through negotiation or alternative dispute resolution methods.
Your attorney can help you assess the potential benefits and risks of settlement.
Prepare for Court:
If a settlement cannot be reached, prepare for court proceedings.
Work closely with your attorney to understand court rules and procedures.
Follow Legal Procedures:
Adhere to all deadlines and legal procedures outlined by the court.
Keep open lines of communication with your attorney throughout the process.
Maintain Professionalism:
Conduct yourself professionally and avoid any actions that could negatively impact your case.
Communicate through your attorney to ensure proper legal representation.
Attend Hearings and Mediation Sessions:
Attend all court hearings and mediation sessions as required.
Your attorney will guide you on what to expect and how to navigate these proceedings.
Continue Communication:
Stay in regular contact with your attorney to discuss updates, strategies, and any new developments in the case.
Remember, every legal situation is unique, and the above steps may need to be adapted based on the specifics of your case. Consultation with an attorney is crucial to developing an appropriate strategy tailored to your circumstances.
@skopemag news – wednesday – december 6, 2023 @ 11 pm est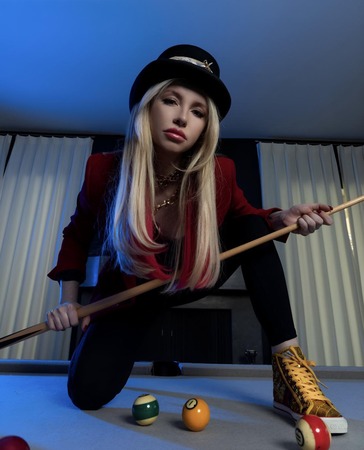 @skopemag news – wednesday – december 6, 2023 @ 11 pm est
https://www.facebook.com/SkopeMag/
https://twitter.com/skopemag
https://www.youtube.com/@skopetv2
https://www.instagram.com/skopemag/
APP – Apple iTunes –
https://itunes.apple.com/app/id1465224822?mt=8
@skopemag APP – Google / Android –
https://play.google.com/store/apps/details?id=hr.apps.n207414718
Support @skopemag –
https://www.paypal.com/donate/?hosted_button_id=3APKAKT8K6ETW
Lil Reese Pleads the Fifth in "IDK" Video
IDLES – Share New Single: "Grace" – Listen Now || + 2024 UK Tour Dates On Sale Friday
Rising Detroit Rapper Tay B Releases New EP 1 OF NONE
https://tayb.ffm.to/1ofnone
Deathgrind Outfit CLOT Reveals New Music Video for Song "Autophagia"
Day Wave Shares New Single "As You Are" / Out Now via Play It Again Sam
https://pias.ffm.to/daywave_asyouare
Maeve Steele Announces New EP Honeyland Out January 19 Alongside Release of Poetic Single "Lorena"
https://ffm.to/lorenaxmaevesteele
Oliver Wood & Katie Pruitt Share Video Performance Of "Have You No Shame"
Remo Drive Embrace Loneliness In New Single & Music Video "New In Town", Announce Headlining Tour
NCT U RELEASES NEW SINGLE "MARINE TURTLE"
Renee Rapp is Vevo DSCVR Artist of the Year
Heavy Rock Combo Little Pig Drops "Uncle Jack" Lyric Video
Danny Towers is Top Two and Not Two in New Video for "One"
Joseph Luca Shares "Green Lights" Video via Just Jared | New EP 'PART 1: Ouroboros (Life)' Out Now via ONErpm, More New Music Coming in 2024
https://www.justjared.com/2023/12/06/get-to-know-green-lights-singer-songwriter-joseph-luca-with-these-10-fun-facts-exclusive/
With strong, moody vocals and solid guitar features Hani Abadi release new album "Tiamat"
Metal Titans DEAD BY WEDNESDAY Drops Post-Apocalyptic Music Video for "Wasteland" & Announces a Special Hometown "Throwback" Show
QUICKSILVER NIGHT Release "Whispers In The Snow"
Hannah Cutt Releases Official Music Video for "Dirty Enough For Hardcore"
Charles Moothart Announces New LP, Shares "Roll" Single + Video via Brooklyn Vegan
OUT NOW: Emei drops official music video for track '711' // Watch here
NY confessional gritty alt pop: 4+ million streamed artist
KENNY MASON DROPS NEW 3 PACK EP HIGHWAY 9 + KENNY MASON RELEASES MUSIC VIDEO FOR NEW TRACK "FACTS" + NEW ALBUM 9 SET TO BE RELEASED IN 2024!
https://kennymason.lnk.to/highway9
MOONRIIVR Shares "10,000 Suns" Video via Quip Mag | New LP 'Volume 1' Out Now Via Victory Pool
Marcus Wynwood emerges with explosive EP Killerbites
iDKHOW announces Gloomtown tour of North America for Spring 2024 Releases emphatic, Bret Easton Ellis-esque single 'Gloomtown Brats'
https://found.ee/GLOOMDIVISION
DYLAN MARLOWE DEBUTS MUSIC VIDEO FOR "YOU SEE MINE"
The Diamond Collective Release "Pull Up" Video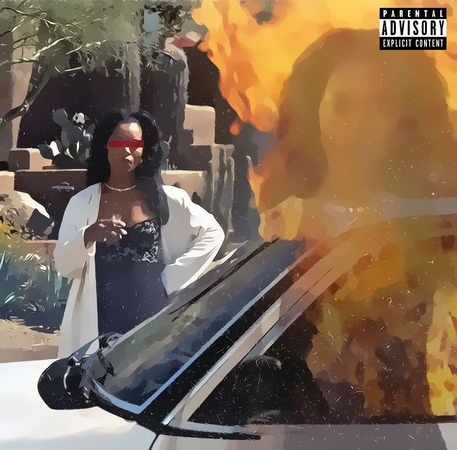 The brain and love child of mega-producer Dae One, The Diamond Collective is an unprecedented and historic celebration of women in hip-hop. What began as just a single song blossomed into an obsessive passion project for the veteran mix master, known for his work with acts such as Kendrick Lamar, SZA, Snoop Dogg, Ice Cube, Schoolboy Q, Butch Cassidy, and more. With the birth of his new daughter, Dae One put an extra labor of love into the project, seeking to create positive role models for his little emcee-to-be.
Now boasting more than 80 female artists collaborating across 34 songs, this album is shaping into a generational movement. Serving to empower its talented artists through exposure and networking, the Diamond Collective has matched and melded some of the most powerful female voices in hip-hop. Music listeners may one day look back on this first volume of songs as the one that started a whole new era for women in hip-hop. The Diamond Collective, Volume 1 & Volume 2 were released in May of 2023.
The most recent single off of The Diamond Collective, Volume 1 which was released last Friday November 24 2023, "Pull Up" features some serious flexes from Los Angeles acts Miss Bliss, Kemadonna, & Lightbrown Lyrics. Over the confident, bassy beat by Dae One, the talented trio spits master-crafted verses and hooks telling the story of what happens to a man who cheats. Somewhere between a breakup revenge anthem and a vibey badass soundtrack, "Pull Up" can be spun in almost any situation. That's what happens when artists match a master of the trade with raw untapped talent.
As the cherry on top, Dae One recruited director Yellow Nguyen to capture and craft a music video for the ages for "Pull Up". The clip tracks the top-class trio as they "pull up" on one of their cheating partners. With sensuous lighting and tasteful time lapses, the video flaunts the artists' uncanny ability to show up equal parts sexy and savage.
Follow The Diamond Collective
https://tytemusic.com/
https://www.instagram.com/dae_one
https://twitter.com/DAEONE
https://www.tiktok.com/@daeone_
@skopemag news – wednesday – december 6, 2023 @ 1 pm est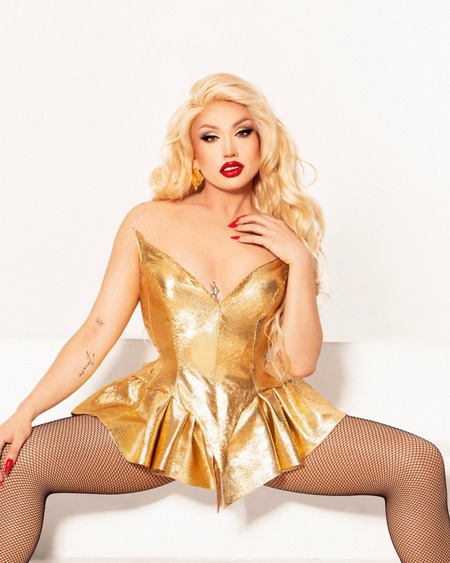 @skopemag news – wednesday – december 6, 2023 @ 1 pm est
https://www.facebook.com/SkopeMag/
https://twitter.com/skopemag
https://www.youtube.com/@skopetv2
https://www.instagram.com/skopemag/
APP – Apple iTunes –
https://itunes.apple.com/app/id1465224822?mt=8
@skopemag APP – Google / Android –
https://play.google.com/store/apps/details?id=hr.apps.n207414718
Support @skopemag –
https://www.paypal.com/donate/?hosted_button_id=3APKAKT8K6ETW
Dante Bowe – Majesty feat. Flavour [DJ Pack]
https://dantebowe.lnk.to/albumID
FINAL COIL Release New Official Video For 'Chemtrails'
Bon Jovi – release video for 'Christmas Isn't Christmas', filmed at Santa's Pub!
BIG SPECIAL share new single 'TREES' and add more 2024 UK headline tour dates | December UK tour begins next week
The High Hawks – the jam superfriends group share the first single and video from their 2024 album
Annapolis, MD's Dracula Jackson "Dreams" Up Pop-Rock Magic On New Single
FINAL COIL Release New Official Video For 'Chemtrails'
Daudi Matsiko shares new single "Hymn" | New album "The King Of Misery" (ft. Keaton Henson + mem of Divorce / GoGo Penguin) out 19th January via Really Good
RHEA drop explosive video for 'Creeping Through My Head'!
Finnish sludgers ZOMBIE EATER release new song and video; album to be released via Argonauta Records
DAY WAVE releases new single 'As You Are' via Play It Again Sam
Moffa Pays Homage To His Brazilian Roots With New Single "TOKO"
VINCE FREEMAN — Releases "Powers" Video || Debut Album: 'Scars, Ghosts & Glory' coming March 2024
THXSOMCH RETURNS WITH NEW SINGLE AND VIDEO "WHEN THE DEVIL SPEAKS…"
Ashley Elle Taps Into Her Truth In New Single "Spring Street"
https://distrokid.com/hyperfollow/ashleyelle/spring-street-2
Loose Puppet 'The World That Surrounds Me 29/11/2023
Jesse Dayton – Renegade Rocker Reveals New Single "Baby's Long Gone"
INTO THE DEEP Release New Single "Hammerhead"
https://distrokid.com/hyperfollow/intothedeep/hammerhead
MERRIMACK unveil first single "Sulphurean Synods"
https://www.youtube.com/watch?mc_cid=e8d57d1083
VITRIOL Unleashes Ferocious New Single, "Weaponized Loss"
Asia Chow introduces her indie-folk career with debut single "Days Unchanged"
https://distrokid.com/hyperfollow/asiachow/days-unchanged
ICYMI: Indie duo Mighty One release bittersweet debut single 'Wake The Dead'
Itasca returns to Paradise of Bachelors for the Feb. 9th release of Imitation of War – Listen to the title track now
Lagoona Bloo Releases New Single "Toys"
ONNY VINCENT: stream "Primitive 1969-76" album on Ripple Music
https://ripplemusic.blogspot.com/2023/12/listen-to-sonny-vincents-new-album.html
Enemy Of Fate Unleashes Electrifying New Single "Devil's Prey" Available on All Major Streaming Platforms!
BLACK HEART SAINTS Release Single "Two Drinks In" + Official Music Video via CLEOPATRA RECORDS
DRIPPING DECAY: Metal Injection Premieres "Wormridden Piety" From Portland Death Metal Outfit
DRIPPING DECAY Spews Forth Their Latest Single, "Wormridden Piety"
CHRIS CHITSEY Releases "LAST TIME I SAW YOU"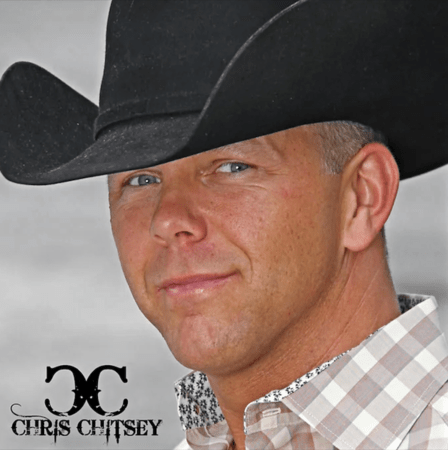 Native Texan, Chris Chitsey, made a name for himself on the competitive, Texas honky-tonk circuit before graduating to success on a national level in the early 2000's. His smooth evocative voice and energetic stage presence quickly established Chris as one of the latest Texas exports to find national acclaim.
Rooted in the smooth Texas country style, Chris began his music career, as a high schooler, on the stage of his father's Bar-B-Q restaurant and entertainment venue in the heart of Austin, Texas. Raised on a steady diet of George Strait, Garth Brooks, Merle Haggard, Keith Whitley & Alan Jackson; Chris' future had taken shape.
After becoming the main attraction in Central Texas throughout his college years, Chris inked his first record deal two years into his college career at Southwest Texas State University. His self-titled debut album had three songs hit the national charts, including "At A Time Like This," "John Wayne Rides Again" and "With A Body Like That," which held 18 weeks on the CMT and GAC Top 10 Countdowns. Chris completed his undergraduate degree and went on to earn a master's degree, all while maintaining his focus on his music career.
After many years of working the road, Chris charted his first #1 single, "Lonely In Tucson," in February of 2015 on the New Music Weekly Country America Chart. He followed that with two more #1's, "Superstitious Heart" & "Just Don't Know It Yet." This music is available for download or streaming.
Ambient Electronic Artist Oestara Releases Two Singles 'Blip' and 'Kech'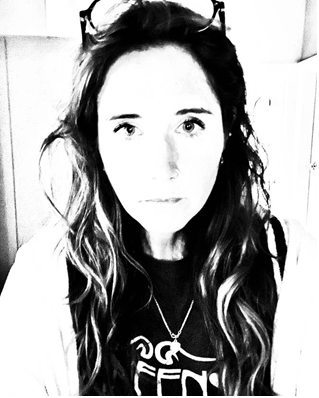 Electronic artist Oestara has released two singles – Blip released Sep 1st, and Kech Oct 2nd.
Blip, the first of the two singles released earlier this year serves as a great introduction for new fans of the artist. The single features her signature ambient style, rooted in hiphop and electronic influences. Kech's hypnotic backing drum loops provides the spine upon which the song's flourishes grow. Electronic keys and synth waves of sound provide lots for fans of ambience to get lost in.
Kech calls more on the club world for its jumpy hooks. The single holds an optimistic energy that it communicates through its, in part, retro-digital sounds. Modern synths cut back and forth with the beeps of throwback futurism sounds that make for an anachronistic but impossibly fun track.
Oestara's name comes from an alternative spelling of 'Ostara' – goddess of Easter – who represents female fertility. Aside from her music, Oestara is passionate about female right's – particularly in the workplace. As a mother, Oestara is acutely aware of the sacrifices women have to make in order to continue working and be a parent. With her name, Oestara imbues her music with the issue close to her heart.
Blip and Kech are both available across all platforms now.
Facebook: https://www.facebook.com/oestaramusic
Instagram: https://www.instagram.com/oestaramusic/
Singer/Songwriter Brooke Josephson Releases Heartfelt EP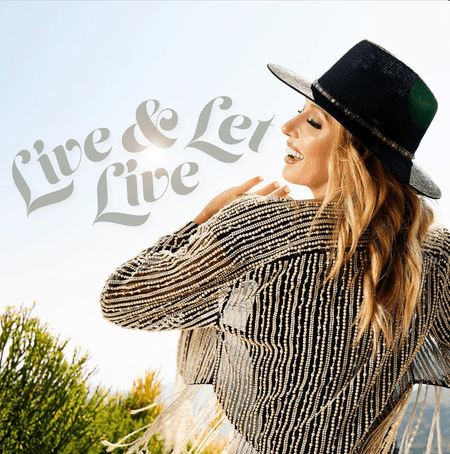 Singer/songwriter pop doesn't often sport an extroverted commentary, let alone a narrative that builds optimism over introspection on the surface, but that isn't stopping Brooke Josephson from incorporating this exact theme into the new heartfelt record Live & Let Live. Josephson expands upon the surreal elements in modern pop-folk exponentially in the six songs included here; Live & Let Live doesn't try to placate its listeners with a lot of predictable metaphors and poeticisms we've heard a thousand times before. Instead of taking an easy route to our hearts, this artist directs our attention in a million different directions and forces a reaction through both intense musicality and unrelenting lyrical wit. She doesn't hold back on either front, and for my money, it results in an EP for the ages.
Live & Let Live boasts a splendid compositional depth from start to finish, and in the tracks "No for an Answer," "Live & Let Live," "Burning Journals" and "Good Kind of Tired," we get to hear Josephson at her most vulnerable and unguarded. There's a maturity to her attack that balances out even the most searing of instrumental components in this EP, and yet it never sounds as if she's putting on a musical mask to conceal her deeper thoughts. She's wearing her heart on her sleeve but avoiding the look of a wounded singer/songwriter in all six of these tracks, and among her peers in the indie rock community, that should give her an added layer of street cred capable of elevating her brand above the competition.
As much as I love Josephson's lead vocal in this extended play, it's the harmony her voice forges with the guitar parts in "Burning Journals," the title track, "Eye in the Sky" and "All We Never Had" that feels like the true centerpiece of Live & Let Live. This is a situation where tonal expressiveness can exceed the presence of any verse, no matter how affective, but somehow both elements come across on an even keel in these three tracks. Josephson is not a household name, but with the degree of passion that its main woman exudes in every song on this cut, I don't know what would prevent this act from reaching the primetime spotlight a lot sooner than it will later. It takes chops to string diverse content together, but Josephson is making it look pretty simple here.
Brooke Josephson shows a lot of potential in this magnificent new EP, and the next time she decides to enter the recording studio, I'm hoping it will be to make the sequel to Live & Let Live. As straightforward as this is going to sound, the reality is that Live & Let Live is a feel-good record untethered to the pop/rock mainstream in the best way possible in that it rejects the foundations of everything we're expecting to find in its tracks. That's about as easy to find in the American underground right now, and if it's just a preview of what this singer/songwriter still has in store for us, she's going to have quite the next chapter ahead of her.
Gwen Waggoner
twenty3wayz Presents "twenty3 & one"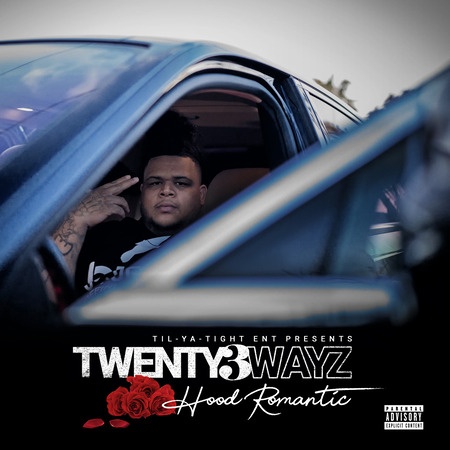 It's the quiet ones people need to watch out for like the silent but powerful musician from Stockton, CA, Twenty3wayz. No, he isn't bumping the typical Stockton sound and doesn't riff on the typical hard-knock themes of the stratified central California town. Twenty3wayz is all about slaying his fans with his impressive musical abilities.
Twenty3wayz grew up as an observer of the injustices and traumas on the streets of his city; an observer of the taste-makers and rappers that came through his uncle's small music studio; and an observer of his mind and experience. When he finally had enough of keeping everything in, he finally let it out. Since then he's been letting out the clearest of messages in the cleanest of flows.
Writing mainly through freestyle and feeding off influences from Lil Wayne to Blake Shelton, the young emcee accepts no boundaries on his expression. His debut album Love Sex Pain was only topped by the revelation that was 2023's Hood Romantic. Fans are tapping into something deeper as they venture into the sounds and stylings of Twenty3wayz.
A stellar single off of Hood Romantic, "twenty3 & one" marks a milestone for our young artist from Stockton. Giving listeners a tour of his state of mind through his come-up, Twenty3wayz crushes the beat laid out by master producer, Dae One. Mr. Dae One works with the likes of Kendrick Lamar, Snoop Dogg, and Ice Cube, to name a few.
Fans everywhere are enjoying the complimentary visuals for "twenty3 & one" in the music video directed by Blu. Crafted with its fair share of clever shots, the flick supplements the down-to-earth vibe of the track. Follow the allegorical journey of its protagonist ridding himself of his means of violence, paralleling Twenty3wayz shedding of his traumas and pains through music.
Follow twenty3wayz
https://tytemusic.com/
https://www.facebook.com/fly.ld.7
https://instagram.com/twenty3wayz
https://www.tiktok.com/@twenty3bandz
@skopemag news – tuesday – december 5, 2023 @ 11 pm est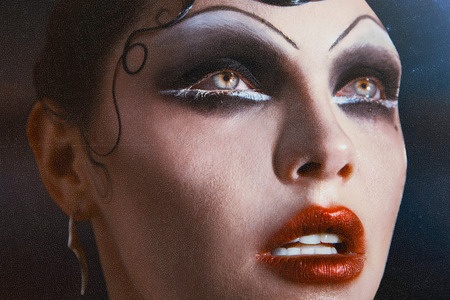 @skopemag news – tuesday – december 5, 2023 @ 11 pm est
https://www.facebook.com/SkopeMag/
https://twitter.com/skopemag
https://www.youtube.com/@skopetv2
https://www.instagram.com/skopemag/
APP – Apple iTunes –
https://itunes.apple.com/app/id1465224822?mt=8
@skopemag APP – Google / Android –
https://play.google.com/store/apps/details?id=hr.apps.n207414718
Support @skopemag –
https://www.paypal.com/donate/?hosted_button_id=3APKAKT8K6ETW
THE LONELY ONES Release New Single "Don't Cry For Me" + Official Music Video
Electro-Metal Band RIKETS Unleash New Single "Infected and Controlled"
PALACE Release New EP 'Part II – Nightmares & Ice Cream'
https://palace.lnk.to/Nightmares_IceCreamSR
Princess Goes (Michael C. Hall) Share "Come Of Age" Video via American Songwriter | US Tour | 'Come Of Age' LP Out Now via SO In De Goot Recordings
Princess Goes Brave the "Circus" of Times Square on "Come of Age," Talk Second Turn on New Album
TEE GRIZZLEY RELEASES NEW MUSIC VIDEO FOR "FLOATERS" OUT NOW!
https://www.youtube.com/watch?v=pPHrTerx0-I
Stunning Acoustic Video – Festive Blues & Loneliness
BON JOVI SHARE OFFICIAL VIDEO FOR NEW ORIGINAL HOLIDAY SONG "CHRISTMAS ISN'T CHRISTMAS"
DRYBOY UNVEILS MUSIC VIDEO FOR BLOOD ON THE FLOOR
KingFast New Release – We. Only. Kill. Evil
Rockshots Records – LAST IN TIME Serenade You With New Single "Moonlight Dreamers" Off New Album "Too Late" Out Jan 2024
PRINCESS GOES — Release Video For: "Come Of Age" || Title-Track of the New Album – Out Now
LOLA BROOKE UNVEILED AS LADYGUNN MAGAZINE'S DECEMBER COVER STAR – DEBUT PROJECT 'DENNIS DAUGHTER' OUT NOW
https://lolabrooke.lnk.to/DennisDaughter
Steel Skarecrow Marks the Launch of Current Radio Release "Liquid Courage" with Official Support Video
Crystal Skies and HALIENE Explore Feelings of Alienation on Ethereal Collab "Stardust" on Lost In Dreams Records – OUT NOW
NNAMDÏ DROPS NEW SINGLE + ANNOUNCES TOUR DATES WITH HURRAY FOR THE RIFF RAFF
https://nnamdi.lnk.to/Going-Crazy
DEVOLVER Pays Homage To Guitar Hero w/ New Video Single "New Blood"
Perry Wayne and FutureExit Link Up on Rage-Filled Riddim Collab "Problem" on Gud Vibrations – OUT NOW
Critically Acclaimed Multi-Hyphenate Renee Rapp Joins TikTok In The Mix Lineup
https://newsroom.tiktok.com/en-us/tiktok-in-the-mix
Night Windows Premiere "Something Simple"
https://chorus.fm/features/night-windows-something-simple-song-premiere/
German powerhouse trio Untamed release first full-length album
Irish post punk/darkwave band MOVMENT release new album "Reinvention"
@skopemag: Elina 'Whatever Happens Now'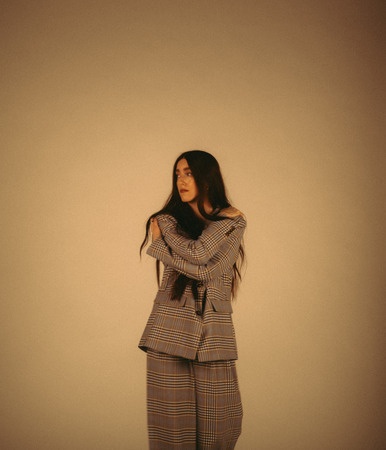 In her latest musical endeavour, the Swedish songwriter Elina presents an intimate exploration of life's complexities and the delicate dance of time in her debut album 'Whatever Happens Now'.
From the ethereal opening of 'Silver Linings' to the evocative strains of 'I Don't Know Love', Elina grapples with the nature of love, loss, truths of relationships, self-discovery, and the unwavering resilience of the human spirit.
With the soulful ballad 'Apologize', Elina unapologetically bids farewell to a past love, her velvety vocals underscored by a bluesy piano that carries the weight of her emotional release. This emotional candour persists through 'Before We Fall Asleep', where Elina's haunting inquiries echo the uncertainties of connection, layered amidst a tapestry of electric guitar riffs and celestial harmonies.
Navigating the album's core, Elina embraces the essence of living in the present, seizing the ephemeral joys of spontaneity on 'Sweet Night'. Her melodic musings capture the liberating essence of surrendering to the moment. Her delicate vocals glide in tandem with gentle pianos, and soulful guitars.
In its entirety, 'Whatever Happens Now' is a beautiful album that will leave a lasting legacy for Elina, an impressive achievement for her debut. She delicately weaves intricate tapestries of emotion with nuanced lyricism and stripped-back melodies. While the album yearns for moments of heightened musical crescendos, it remains a testimony to the power of understated beauty, resonating as a heartfelt ode to embracing life's uncertainties with courage and grace.
https://open.spotify.com/album/1JnsRm5yZpldPgJVF96TB4?si=r2PSInRRQ3-WxpD_DJo9fg
Follow Elina
Instagram | YouTube | Spotify | Facebook
@skopemag news – tuesday – december 5, 2023 @ 12 pm est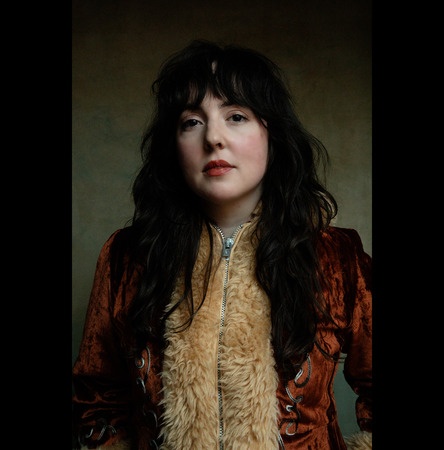 @skopemag news – tuesday – december 5, 2023 @ 12 pm est
https://www.facebook.com/SkopeMag/
https://twitter.com/skopemag
https://www.youtube.com/@skopetv2
https://www.instagram.com/skopemag/
APP – Apple iTunes –
https://itunes.apple.com/app/id1465224822?mt=8
@skopemag APP – Google / Android –
https://play.google.com/store/apps/details?id=hr.apps.n207414718
Support @skopemag –
https://www.paypal.com/donate/?hosted_button_id=3APKAKT8K6ETW
Platinum Certified The Dead South release new single 'A Little Devil' from upcoming 4th Studio Album
https://www.youtube.com/watch?v=Oo8kCx7mVoM
Tal Weaver Band – New Song & Video, "Talking To The Moon"
https://www.youtube.com/watch?si=CPvKNnDSKHe8Eyc0&v=mFMKwDVWFys
Media Release | PALACE RELEASE NEW EP 'PART II – NIGHTMARES & ICE CREAM'
https://palace.lnk.to/Nightmares_IceCreamSR
FEMM look back to their 10 years with hand made MV "We Flood the Night (MYLK Remix)"
Let This Christmas Be Mine – New Single by January Sixteen
NEWMOON share gargantuan cloud of blissful noise 'Eternal Fall'
Punk Rock Phenomenon ELUKAS Presents "Elukad" MusicVideo
JESSICA WILDE enlists ZOE KYPRI for soul searing new single 'Feathers'!
Palace release new EP 'Part II – Nightmares & Ice Cream'
https://palace.lnk.to/Nightmares_IceCreamPR
Hear Cat Power & Iggy Pop cover Marianne Faithfull together from new tribute / benefit album, 'The Faithful'
GEDDY LEE SHARES UNRELEASED SOLO MATERIAL ON "THE LOST DEMOS"
https://geddylee.lnk.to/thelostdemos
Texas Artists Eli Young Band and George Birge Lend Voices on Tender-Hearted New Tribute of Country Classic "Amy's Back In Austin"
https://smithmusic.ffm.to/662582111026
HighSchool Signs to PIAS / Shares New Single "August 19"
Singer-Songwriter 'Jon22' Releases Heartfelt New Single 'Home Is Us'
SLIFT Shares New Single "Nimh" A New Track From Their Upcoming Album ILION
https://music.subpop.com/slift_ilion
ISENORDAL announce new album and release first single
Cold Hart Shares Melancholic Post-Punk Single "TSOM"
EXOCRINE Are Larger Than Life on New Single
Don Giovanni Signs Alt-Country Songwriter EMILY FREMBGEN, Releases Single/Video "Fentanyl"
VIDEO PREMIERE: Emily Frembgen Reflects on Alienation with Timely Folk-rock Anthem "Fentanyl"
The Nixons Release New Version of"December"
BLACKWATER Release New Single "Darkness"
Alt R&B Artist Hua Li Rewrites Past Pain into House Music on "Cherrier"
Experience a deep dive into the Paris Hardcore Scene with 'Flame Still Burns'
BONZIE Releases New Single "Spiritual Violence" feat. Teo The Artist
Destiny Malibu releases new video for "Say My Name"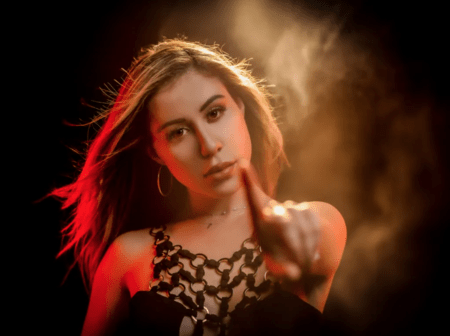 Pop music sensation Destiny Malibu is gearing up to captivate audiences once again with her upcoming release "Say My Name," a powerful anthem born from her own profound mental health journey. Known for her distinctive sound and deeply introspective lyrics, Destiny's latest offering is scheduled to drop on September 29, 2023, promising to resonate with listeners on a universal level.
Destiny Malibu has never been one to shy away from addressing personal topics in her music, and "Say My Name" is a testament to her unwavering commitment to authenticity. Drawing inspiration from her own struggles and triumphs, Destiny weaves a compelling narrative that showcases her growth and resilience. The song's lyrics, "Learning how to love the parts of me I thought were broken. Reflection in the mirror starring back with pure focus. For the first time in a year, my feet on fire for my purpose," encapsulate a journey of self-discovery and empowerment that will surely strike a chord with listeners who have faced similar challenges.
"Say My Name" is more than just a song—it's an anthem for anyone who has battled inner battles and emerged stronger on the other side. Destiny's emotive vocals and evocative lyrics are complemented by a rich production that merges contemporary pop sensibilities with an introspective edge. The music video, directed by the acclaimed duo Jaala Ruffman and Michael Easterling, adds a visually stunning dimension to the song. These directors, fresh from their feature film "Deltopia" released by Lionsgate on August 28, 2023, have collaborated with Destiny on seven music videos, further solidifying their creative partnership.
Destiny Malibu has consistently demonstrated her ability to connect with audiences through her music, and "Say My Name" is yet another testament to her artistry. With its compelling narrative, catchy melodies, and heartfelt delivery, the song is poised to make a lasting impact on the pop music landscape.
In addition to her music career, Destiny's passion for mental health advocacy has led her to start her own podcast available on YouTube, Spotify, and Apple Podcasts. Titled the "Destiny Malibu Podcast," it aims to provide support and resources for those struggling with anxiety, depression, and mental health concerns.
Fans and music enthusiasts alike can mark their calendars for the release of "Say My Name" on September 29, 2023, accompanied by the unveiling of its captivating music video. The song will be available on all major streaming platforms, allowing listeners to experience Destiny Malibu's unique blend of vulnerability and strength. ."
Harmonious Brilliance: Love Power The Band's "Songs From Source"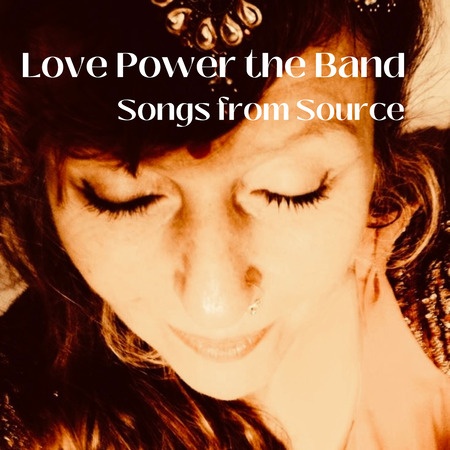 When the rhythms of life sync with the heart's drum, the symphony created is transcendent. This is the musical journey embarked upon by "Love Power The Band," in their 2-sided single, "Songs From Source." As a music enthusiast, I find it crucial that we delve into the depths and nuances of every beat, melody, and lyric. So, let's embark on this musical journey together, navigating the eloquent vibrations and resonating harmonies of "Songs From Source."
"Love Power The Band" is an ensemble that serenades the soul, captivating listeners with their mellifluous melodies. Their dual single, "Songs from Source," is an example of this, a magnificent pair of tunes that transports you to a realm of tranquillity and spiritual ecstasy.
"Songs From Source" isn't just music. It's a journey, a story told through the medium of sound. Each track incorporates a unique inspiration, elevating the album to a spiritual and cultural artifact. From "Are You Looking For Me" resonating with the poetic beauty of Kabir Das's works, to "Hare Hare Dance," a modern adaptation of an ancient song by Krishna, the album is a testament to the band's cultural and spiritual integrity.
The music isn't just about the lyrics. It's also about the instrumentation, the melody, the rhythm, all of which are deeply influenced by their Indian roots. Traditional Indian instruments blend seamlessly with modern ones, creating a unique sound that is both nostalgic and contemporary. The result is a soundscape that is both enchantingly entire and exquisitely intricate.
Drawing inspiration from their Indian background, "Love Power The Band" transcends the boundaries of music. They incorporate elements of Indian culture and tradition into their music, creating a rich tapestry of sound that is both culturally and musically extensive. The singles serve as a musical portrait of India, bringing its vibrant colors and melodies to the global stage.
"Songs From Source" is a celebration of culture, a symphony of sounds that encapsulate the spirit of India. It's an invitation to explore a world of music that is as diverse, vibrant, and beautiful as the land it represents.
"Are You Looking For Me" is a musical poem that takes inspiration from the works of Kabir Das. It blends modern soundscapes with traditional Indian elements to create a track that is both innovative and nostalgic. The track leaves an overall impression of transcendence, taking the listener on a journey of self-discovery and inner peace.
"Hare Hare Dance" is more than just a song. It's a spiritual experience, a modern adaptation of an ancient Krishna song, replete with modern sounds and influences. The track's strength lies in the vibrant vocals and harmonious instrumentation, which together create an incredibly magnetic pull on the listener. The energy of the song is infectious, leaving listeners with an undeniable urge to celebrate life and its innumerable joys.
Love Power The Band's sound stands out from previous Indian pop adaptations. The former member of the seminal punk band B-Girls, Ananda Xenia Shakti, masterfully brings the spiritual and full-bodied expressions of Bhakti Yoga into a danceable concept. The tracks are laden with profuse synthesizers and intense tribal protagonism, making each track a musical anthem in its own right.
Breaking Down the Rhyme: Unleashing the Fire of King Jesai's "Only Fans" Single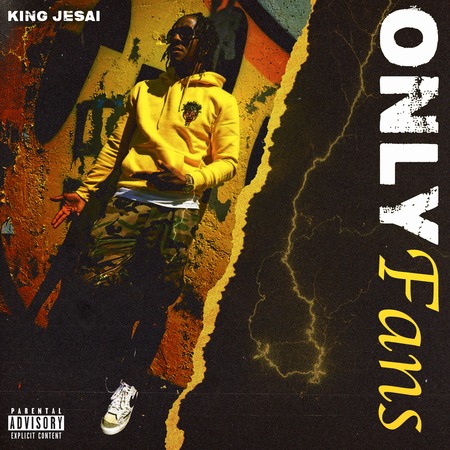 As the world of hip hop continues to evolve and thrive, it becomes a hotbed for emerging talent, bringing in fresh voices with unique perspectives and stories to tell. One such talent is King Jesai, a rising star hailing from Atlanta, Georgia. Jesai's journey in the music industry is a testament to his artistic talent and dedication. Today, we're turning our spotlight on his new single, "OnlyFans".
King Jesai is a remarkable talent nurtured in the southern city of Albany, before making waves in the vibrant music scene of Atlanta, GA. His collaborations with industry heavyweights such as Jazze Pha and Keri Hilson reflect his musical prowess. However, it is his association with MTS Management and music manager Michael Stover that truly highlights his professional evolution.
Released on November 18th, 2023, "OnlyFans" is a vibrant hip-hop rap track that encapsulates King Jesai's signature style. The song explores the complexities and nuances of the online platform, offering a unique perspective on a world often steeped in controversy and misunderstanding. Let's delve deeper into the fascinating world of "OnlyFans".
"OnlyFans" is not just a catchy hip-hop track, it's also a layered narrative that dives into the complexities of transactional intimacy. The song presents an insightful exploration of the dynamics between OnlyFans content creators and their paying audience. Remarkably, the lyrics don't shy away from the uneasy truths about the platform.
Lines such as "For the fans, you better give them all their money worth", lend a critical edge to the song, highlighting the transactional nature of these relationships. Indeed, the lyrics of "OnlyFans" underscore the pressure on creators to meet the expectations of their paying audience. It's a candid analysis of the power dynamics and the implications of financial investment in explicit content.
"OnlyFans" is more than a song about a specific platform; it's a reflection on society's broader relationship with explicit content and transactional relationships. It encourages listeners to question how they perceive and engage with these dynamics. This is what sets "OnlyFans" apart from other songs of the genre.
The themes explored in "OnlyFans" have considerable relevance in our modern, digital age. The lyrics confront the listener with the realities and experiences of content creators on the platform. It's a narrative that is at once raw, compelling, and socially pertinent.
The vocal performance ranges from assertive and commanding to emotive and nuanced, painting a vivid picture of the explicit and intimate aspects of content creation. The diverse vocal delivery further underscores the themes explored in the song, adding to the layers and depth of the narrative.
"OnlyFans" is a vibrant and seductive track. The instrumental arrangement plays a key role in setting this tone, creating a pulsating rhythm that drives the song forward. A recurring synthesizer permeates the background, adding depth and texture to the overall sound. Coupled with groovy beats and catchy melodies, these elements form an infectious backdrop that enhances the listener's experience. The instrumental arrangement of "OnlyFans" doesn't just serve as a backdrop, it forms an integral part of the song's identity. The diverse elements work in harmony, ensuring that the song's rhythm and thematic exploration are delivered with depth and clarity.
Every aspect of "OnlyFans", from the distinct vocals to the pulsating beats and the recurring synthesizer, is meticulously arranged to create an immersive and engaging sound. It promises a captivating experience from the very first play, making it a must-listen in the current rap scene. Make sure you add it to your playlist!
@skopemag news – monday – december 4, 2023 @ 10 pm est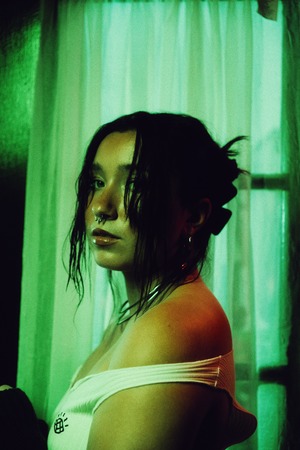 @skopemag news – monday – december 4, 2023 @ 10 pm est
https://www.facebook.com/SkopeMag/
https://twitter.com/skopemag
https://www.youtube.com/@skopetv2
https://www.instagram.com/skopemag/
APP – Apple iTunes –
https://itunes.apple.com/app/id1465224822?mt=8
@skopemag APP – Google / Android –
https://play.google.com/store/apps/details?id=hr.apps.n207414718
Support @skopemag
https://www.paypal.com/donate/?hosted_button_id=3APKAKT8K6ETW
Philip Selway (of Radiohead) Performs for NPR's Tiny Desk / New EP Out Friday, Dec 8 via Bella Union
PLATINUM SINGER-SONGWRITER JAKE SCOTT SHARES OFFICIAL MUSIC VIDEO FOR "ONE ON THE WAY"
BAD MARRIAGE Release New Single "Dangerous" + Official Music Video
Coldwards Release New Single "Flatline" + Official Music Video
Leedz Edutainment Restores A Hidden Gem With New Single "The Life We Chose (The Arcitype Remix) FT. Stu Lee, Fashawn, Pacewon & Block McCloud
Taylor Pearlstein Shares New EP via Backseat Mafia | 'Perfect Blue' Out Now
Premiere: Stream Taylor Pearlstein's stunning new EP Perfect Blue, out tomorrow
EYEDRESS AND THE MARÍAS RELEASE TRIPPY "SEPARATE WAYS" MUSIC VIDEO
EXITO ASEGURADO: "BESANDOME NYC", LA EXPLOSIVA COLABORACION DE KEVIN ROLDAN, DJ PEREIRA Y BOY WONDER CF
Classified teams up with his brother for new song "Hardy Boyds"
Duke Spirits Dives into the Holidays with Release of "Run Rudolph Run" Covered by Eric Paslay
https://social.tunecore.com/linkShare
Nate Mercereau shares new track feat. Kamasi Washington and Carlos Niño
https://natemercereau.lnk.to/FacingTheSidewaysRain
SIIICKBRAIN Releases New Album, "MY MASOCHISTIC MIND"
https://lowly.ffm.to/my-masochistic-mind
SWANSONG Release Debut Album "Awakening"; Unveil Captivating Single And Music Video "Become"
Will Wesley's New Single "Rockin' Around The Christmas Tree" Is Available Today!
Will Wesley Releases Festive Holiday Single 'Rockin' Around The Christmas Tree'
Ashlynn Malia Announces Debut LP 'MALIA' Out February 2 via Jullian Records | Four Singles Out Now, Watch Videos for "Cool Girl" and "Nobody Else"
MARIAH THE SCIENTIST ANNOUNCES "TO BE EATEN ALIVE" 2024 GLOBAL TOUR
https://mariahthescientist.lnk.to/TBEA
Apogean: Toronto prog death group stream music video for "Thousand-Yard Glare"
https://lnkfi.re/apogean_thousandyardglare
Unveiling Ludlow Creek's Christmas Story Single "This Baby Boy"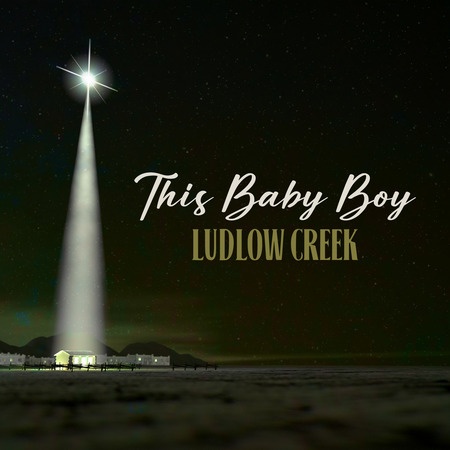 Ludlow Creek has made quite a name for itself on the Americana musical landscape. Originating from Ohio, their music is a blend of contemporary pop rock and classic rock with a healthy dose of americana and country thrown in. They have a unique way of bringing a story to life through lyrics and melody. This year, they've graced the Christmas season with a track titled "This Baby Boy".
"The Baby Boy" is a piece of art composed of several layers of emotion, melody and rhythm. The song starts off on a mellow note, creating a sense of anticipation and excitement that is palpable. It has a unique sound, different from the typical Christmas songs we're used to hearing on the radio. It's a welcome change, one that embraces the listener with its warmth and honesty.
Furthermore, the instrumental sections of the song are impactful and add depth to the overall composition. The band's camaraderie is evident in the harmony displayed in the song, especially during the choruses. This harmonious blend sets Ludlow Creek apart from other Christmas songs in the market.
Let's talk about the emotions "This Baby Boy" evokes. It's a distinctive blend of warmth, anticipation, and joy, fitting for the Christmas season. The song resonates deep within the listener and paints a vivid picture of the joyous arrival of Jesus Christ, the main theme of the song.
Lyrically, "This Baby Boy" is a masterpiece. The lyrics and their meaning create a profound narrative that is heartwarming and thought-provoking, telling the story of Christmas in a whole new light.
"This Baby Boy" is an extraordinary work of art. Its warmth, depth, and unique approach to Christmas storytelling set it apart from the norm. The song has touched me in ways that few other songs have, creating an emotional connection that is rare to find. It's no wonder that Ludlow Creek has gained such popularity.
Single Review: Vento, Ziggy, Hawk & McCarthy's "Love, Lust & Wreckage"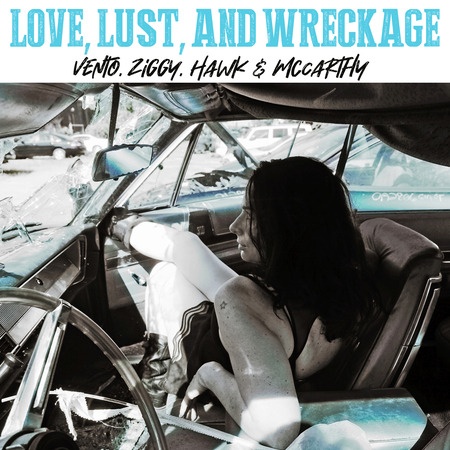 From the streets of Pittsburgh, John Vento has always painted a vibrant picture with his music. As the charismatic frontman of The Nied's Hotel Band, Vento's infectious energy and voice resonated with fans across the world. Now, he embarks on a new chapter with the formation of Vento, Ziggy, Hawk & McCarthy and their debut single "Love, Lust & Wreckage". This enchanting quartet are ready to take the world of country music by storm.
Vento, Ziggy, Hawk & McCarthy isn't a culmination of coincidences or happenstance. It's a purposeful alignment of seasoned musicians, each carrying a unique flavor and bound together by their common love for music. The group's formation leans heavily on the already fruitful relationship between Vento and producer David Granati. Their chemistry, honed over the years, has birthed several captivating creations.
Vento's passion for music has led him through a winding road of rock and roll to the hallowed halls of traditional country music. His upcoming single "Love, Lust & Wreckage", while a divergence from his rock roots, is a testament to his adaptability and musical versatility. The single, a title track from his 2019 album, is set to release on November 30th, 2023.
Witnessing Vento's evolution, it's clear that his journey with The Nied's Hotel Band was merely the beginning. After dazzling audiences as a rocker, he ventured into solo projects, demonstrating his ability to adapt and explore different musical landscapes. Now, with Vento, Ziggy, Hawk & McCarthy, he returns to the limelight, backed by a quartet that reflects his innovative spirit and relentless drive.
Their debut single "Love, Lust & Wreckage" is a showcase of their ability to seamlessly blend their talents. The song features Vento's captivating vocals, brimming with raw emotions. Ziggy's acoustic guitar adds depth and resonance to the track. Hawk's sandblock rhythm and vocals blend harmoniously with the melody. Finally, McCarthy's mandolin creates an irresistible country vibe.
These elements come together to create a soundscape that encapsulates the essence of traditional country music while retaining a contemporary flair. The song is a testament to their shared vision, with all four members contributing to its creation.
"Love, Lust & Wreckage" stands as a memento of the group's creative courage. The quartet beautifully merges traditional country music elements with their unique artistic vision, crafting a sound that is both familiar and fresh.
To learn more about Vento, Ziggy, Hawk & McCarthy and their upcoming releases, visit their official website –
Embrace the Power of 'One Life': Harry Kappen's Heartbreaking New Single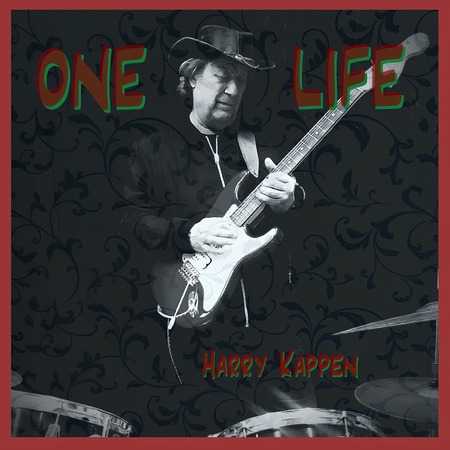 Dutch musician Harry Kappen is a name that has been stirring up some serious excitement in the music industry. Known for his eclectic and diverse music style, Harry is enchanting listeners with his highly anticipated single, 'One Life', released on December 1, 2023. The single, a heartfelt ballad, serves as a resounding call to cherish each moment and live in the present.
This upcoming release will be the first taste of his full-length album, also dubbed 'One Life', set to drop early next year. Those familiar with Harry's work will no doubt be eager to indulge in his unique sound once again. Drawing inspiration from music legends such as David Bowie, Paul McCartney, and Radiohead, Harry has carved out a niche in the realm of rock, funk, and pop, blending all these genres seamlessly into his music.
Moreover, Harry's music does more than just pleasing the ears. He doubles as a music therapist, using his talents to help troubled youth and families, making a remarkable impact on their lives. His upcoming single, 'One Life', carries the same sentiments, encapsulating the power of music to heal and inspire.
'One Life' is not just another song; it is a testament to Harry's musical prowess and his commitment to creating music that resonates with listeners at a deeply personal level. The song is a timely reminder of the importance of living in the present, especially during these challenging times when the world is grappling with uncertainty.
The lyrics, carefully crafted and beautifully executed, invite listeners on a journey of introspection and reflection. The themes in the single – love, peace, and embracing the present moment – serve as an anchor amid the chaos, encouraging listeners to find solace in the simple joys of life.
Harry's unique musical style and the song's powerful message create a harmonious blend, resulting in a piece of art that is both pleasing to the ear and impactful to the soul. The message of 'One Life' transcends the boundaries of music and delves into the realm of life philosophy, allowing listeners to connect with Harry's music on a deeper, more intimate level.
Crucially, the song's empowering message is not just for the listeners; it also mirrors Harry's own philosophy. He believes in the power of music to bring about positive change, and 'One Life' is clear evidence of that belief.
For more information about Harry Kappen and his music, visit his website at – http://www.harrykappen.com
Stay tuned for the release of 'One Life' and be ready to embrace the power of living in the moment!