MANO RAY Presents "F*CK THE SYSTEM" -Warning- **Explicit Content and or lyrics – For age appropriate audiences**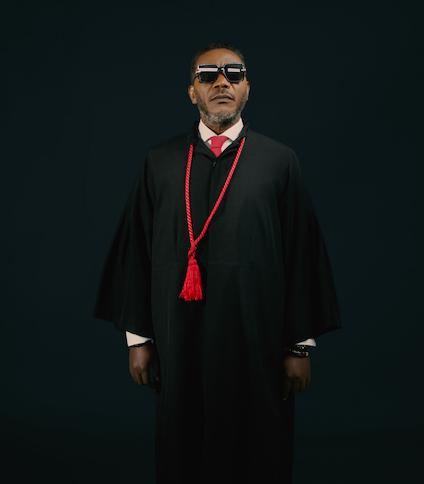 Mano Ray, is a songwriter born in Angola and raised between Portugal and Belgium.
With Nicolas Janssen created Aurore Crew Production, a label to record couples of electrifying, paranoid and emotional songs, ranging from Rock + Punk + Funk + Electro + Afrobeat and Pop, sung in English, French and Spanish.
https://www.instagram.com/artistmanoray/
Mano Ray has been here for decade now, observing the World and absorbing everything around…
Mano Ray is the brand new brand from Angola to the World.
@skopemag news – thursday – march 30, 2023 @ 1 am est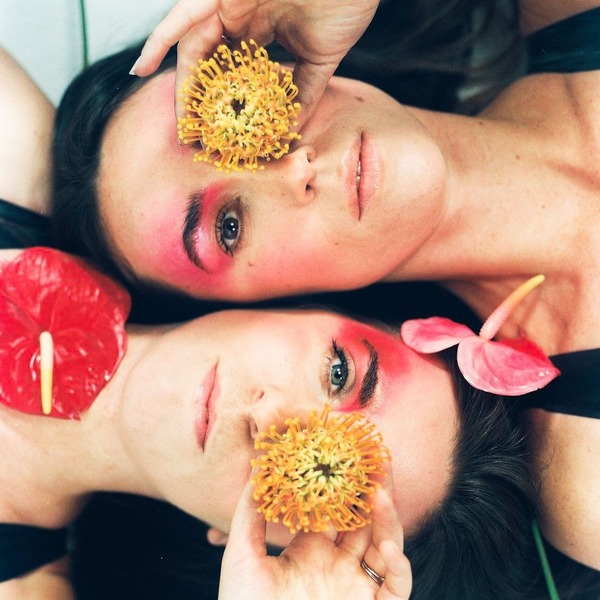 @skopemag news – thursday – march 30, 2023 @ 1 am est
https://www.facebook.com/SkopeMag/
https://twitter.com/skopemag
https://www.youtube.com/@skopetv2
https://www.instagram.com/skopemag/
APP – Apple iTunes –
https://itunes.apple.com/app/id1465224822?mt=8
@skopemag APP – Google / Android –
https://play.google.com/store/apps/details?id=hr.apps.n207414718
Support @skopemag –
https://www.paypal.com/donate/?hosted_button_id=3APKAKT8K6ETW
Scowl bloom on new single "Psychic Dance Routine", share video
Just nine days away from their highly-anticipated EP, Psychic Dance Routine (Flatspot Records), Scowl share the title-track in what marks one the band' most vulnerable and pivotal songs yet. On "Psychic Dance Routine", Scowl emphasize their capability of writing a striking indie-alternative song filled with breathy vocals, lush melodies, and a fundamental introspective for the entire EP. There's an innate sense of cool to the track, channeling acts like Sonic Youth and Hole, as vocalist Kat Moss grapples with identity-driven lyrics over vitalizing guitar lines. The video for the song follows the storyline set with previous singles "Opening Night" and "Shot Down". Directed by guitarist Malachi Greene and choreographed by Bridget Smith, it's a stunning visual that you can watch here now.
SONS ON FIRE Release New Single "Collapse" via Curtain Call Records
Sons ON Fire release new single "Collapse" along with the official lyric video to all major platforms via Curtain Call Records. The single was produced and mixed by Joe Marlett (Blink 182, Switchfoot, Foo Fighters, Queens of the Stone Age).
"We feel this is the most wide appealing most commercial song we've written. It sheds a light on life's everyday problems and how suicide is not the answer. Everybody has their own problems and issues and we just want everyone to know that help is just a phone call away. You are not alone," says the band's drummer Bill Nychay.
DEFIANT Releases New Single "Ignite the Sky" + Official Music Video via Curtain Call Records
Defiant released their latest single "Ignite the Sky" to all major platforms via Curtain Call Records along with the official music video. The single was produced, mixed and mastered at Atrium Audio in Lititz, Pa. The band is set to release their third EP in 2023.
THE BACKSEAT LOVERS SHARE COLIN LEPPER-ANIMATED VIDEO FOR "SNOWBANK BLUES"
Colin Lepper explained the making of the video, saying, "Creating this video for The Backseat Lovers was an absolute joy for me and a true labor of love. The trust and creative freedom I was granted every step of the way was so liberating, and having such a powerfully emotional song at its core really made this a dream project. I first fell in love with stop-motion when I was 14 by doing just this, making music videos in my bedroom to songs that inspired me, so to get to revisit that format years later with such a talented group was a very special experience. I hope the attention and care that went into every frame of this video results in something that people can connect with, and does this beautiful song some justice."
THESE BEASTS unveil new video single 'Cocaine Footprints'
THESE BEASTS release a dashing video for the track 'Cocaine Footprints' as the final single taken from their forthcoming new album "Cares, Wills, Wants". The crushing new full-length from the Chicago sludgy noise rock trio is slated for release on April 21, 2023. Please find album details below.
GOODBYE KARELLE SHARES FIRST SINGLE / VIDEO "MOONROAD"
Today marks the debut of Goodbye Karelle, a new musical project led by singer-songwriter, actress, and poet Karelle Tremblay. "Moonroad" is the first single from her forthcoming debut album Hugh Greene & the Lucies Made Me, which she wrote and brought to life alongside Quebec producer Jean-Philippe Levac.
Ken Burns Ye Gods! Guest Out Now Tim Gunn Next Week
Today acclaimed television producer and playwright Scott Carter released a new episode of his new podcast, Ye Gods! with Scott Carter. In each weekly episode, Carter discusses personal faith, religion, and spirituality with his guests, plus his editorial "In My Homily Opinion" which poses ethical questions for listeners. Carter deep dives into how we all make sense of life with comics, musicians, writers, and faith leaders.
BLACK THOUGHT & EL MICHELS AFFAIR SHARE NEW SINGLE "I'M STILL SOMEHOW"
On the track, dreamy blues guitar wraps around soulful harmonies as Black Thought launches into tightly woven verbal tapestry punctuated by observations such as "If it's the last dance, with that said, it's the last chance to evolve." His breathless rhymes never relent, gliding atop the soulful soundtrack-worthy production
Canada's SOVEREIGN COUNCIL Dig Into The Past With New EP " World on Fire" Out May 2023; Unveil Music Video For Title Track
"This song was chosen as a single because everyone in the band felt it to be one of the stronger songs on this release. It has an edge to it while still being very accessible to a wider audience compared to our previous releases. Each one of us takes a different meaning from the song itself and we hope that our listeners will enjoy it just as much as we do. We simply want people to enjoy the ride."
LACABRA Release Video For "Human Quilt"
The ferocious metal quintet LACABRA have unleashed the music video for their new single "Human Quilt". This intense offering is fueled by fast-paced guitar rhythms and intricate leads, along with fierce harsh vocals and thundering percussion. "Human Quilt" is a brutally heavy track that delves into sinister cults and deadly corruption.
"'Human Quilt' explores the gift of choice and the consequences of manipulation and deceit. The use of religion as a dogmatic power tool and its connection with the madness that drives the agenda eventually into a mass grave. No one wins."
Georgia Announces New Album Euphoric // Out July 28 via Domino
Today, Georgia announces her return with her incredible new album Euphoric; co-produced by Rostam (Haim, Carly Rae Jepsen, Clairo), it marks the first time that Georgia has worked with another producer on her own material. The result is her dynamite third studio LP, featuring ten songs that vibrate with energy and is set for release on July 28 via Domino.
Ghost Hounds Release Captivating Music Video For New Single "Dirty Angel"
Ghost Hounds released the new single earlier this month to acclaim from American Songwriter, Consequence, SPIN, and more. "Dirty Angel" is the first single off the band's upcoming album, giving listeners an exciting look at what they can expect from the new record. The energetic track highlights the band's signature soaring guitars and powerful vocals.
GYRDLEAH Release "Speak Of The Devil" Lyric Video
Atmospheric black metal outfit GYRDLEAH have revealed a lyric video for the song "Speak Of the Devil". The track is taken from the upcoming album Spellbinder, which is out on April 21st via Black Lion Records.
The band comments "'Join me in 'Speak Of The Devil' and you shall have passage through fire. This dark art demonstration calls you into question."
Alt-Pop Singer Ryan Hicks Shares the Joyful 'Experience' of Live Music on New Album
Ryan Hicks is an alt-pop singer-songwriter, multi-instrumentalist and producer from Regina, Saskatchewan. Having previously released three full-length albums throughout his career, he's happy to now share his fourth record, Experience.
BELGIAN POP STAR ANGÈLE SHARES MUSIC VIDEO "LE TEMPS FERA LES CHOSES"
Belgian pop star Angèle has today shared the new music video for her single "Le Temps fera les choses" watch here – taken from her latest album Nonante-Cinq La Suite. Angèle will soon be headlining a North American tour. Proving further the meteoric success of her global appeal, Angèle will be appearing at Coachella, about which recently spoke to VOGUE FRANCE about in her cover story.
BIG RED FIRE TRUCK Release New Single "Trouble In Paradise"
BIG RED FIRE TRUCK have released their new single "Trouble in Paradise". The title track from their upcoming EP, the new song kicks off with high-energy guitar riffs, driving rhythms and dynamic drums. It's a modern take on a classic hard rock sound filled with vocal harmonies and it packs a punch with heavy momentum.
Sid Seth Shares "Hopeless War" Single + Video via Earmilk, Read ChorusFM Feature | More New Music Coming Soon
TODAY Breakout Jesse Roper moves the bar room floor with swaggered soulful single "Make It All Work Out"
"Make It All Work Out" is the first of multiple energetic, fresh, soulful and r&b inspired tracks produced by famed JUNO-nominated producer Gus van Go. The forthcoming LP harkens the voices of JJ Cale, Leon Bridges, Alabama Shakes, while maintaining Roper's strong and unique expression in the genre.
FRANKIIE Shares "Visions" Single + Video | 'Between Dreams' LP Out June 2nd via Paper Bag Records
Today, Vancouver indie-pop outfit FRANKIIE released the second single from their upcoming LP, titled "Visions" and accompanied by a music video. Between Dreams, their sophomore LP, is due out June 2nd via Paper Bag Records, with a sonic world that weaves between reverb-soaked dream-pop, vintage classic-rock, bedroom-psych, and beachy shoegaze.
**New Video ** Mercy from Macy Gray
Grammy-winning singer Macy Gray, who captured the hearts of fans around the world for decades with her distinct, universally appealing soulful voice and unique style recently released her first album with her band the California Jet Club. THE RESET combines the coolness of Jazz, the raw sexiness of R&B, the heart of Soul, and the across-the-board popularity of AC.
Montreal Prepares For Thrash Attack! Piranha Pit Fest Announces Lineup Presented by Loudtrax w/ RAZOR, WHIPLASH, SKULL FIST, WARSENAL, DROWNING IN BLOOD
This coming May 12th, Montreal, QC will be host to this city's first-ever Piranha Pit Fest presented by Loudtrax, the one-stop online shop for everything swag from the biggest names in Loud Music.
Piranha Pit Fest will be held at Piranha Bar 680 Sainte-Catherine St W, one of the city's metal strongholds for extreme music events.
Released Via Republic Records – Single from RoseeLu
On March 24, 21-year-old Danish popstar RoseeLu, releases her brand new single 'Broken Hearted Birthday Girl' via Republic Records. A single that marks a new chapter for the rising artist who has evolved her artistry and sound to make her more relevant than ever. With her honest, relatable storytelling and original soundscape, RoseeLu has carved out her own unique pop sound that seamlessly merges new school nostalgia and raw modern pop. Her music echoes the sounds of the 90's and early 00's, infused with elements of soul and hip hop, as her pitch perfect, powerhouse vocal ensures that RoseeLu stands out from the crowd.
Do LaB Unveils Artist Lineup for 2023 Stage at Coachella Valley Music and Arts Festival
Today, creators of the original boutique festival experience Lightning in a Bottle and immersive art leaders Do LaB have announced the artist lineup for their 2023 stage at Coachella Valley Music and Arts Festival this April 14-16 and 21-23. With an ever-evolving interactive stage design and a forward-thinking curation of celebrated musical talent, Do LaB continues to be a core experiential aspect of the globally celebrated festival.
The 2023 lineup includes the return of electronic trio and longtime Do LaB stalwarts The Glitch Mob, veteran Australian exports Flight Facilities, the brand new Dylan & Harry project of party starters Party Favor & Baauer, the team up of Grammy-nominated artists A-Trak and Dave1 for The Brothers Macklovitch, hypnotic live electronic and multi-instrumentalist singer-songwriter duo Giolì & Assia, and bass music powerhouse Whipped Cream.
Q&A with artist and producer Solarrio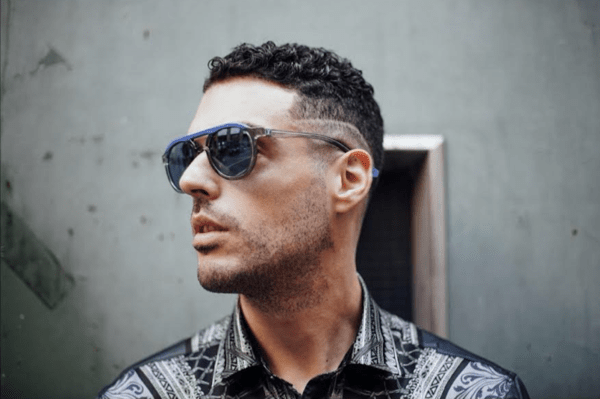 – Why did you choose the name Solarrio?
Solarrio started as a side project with my co-producer Fonz. At that time, we were both dealing with a cold, grey winter in Berlin but we were trying to make funky dance music. There was a tanning salon across the street (they're called Solarium in Germany) that we kept staring at. Somehow, someway we came up with the name Solarrio and it stuck ever since.
– Do you remember when you made your first track?
I've been recording and producing other artists for much longer but the first track I made was probably my first single "Drops" off my first EP in 2016. It started out as an uptempo synth-pop track but went through various transformations before becoming what it is today.
– What do you like to do when you are not making music and how does that influence your creativity?
I'm making music most of the time, wether writing songs or producing. Any other time is spent trying to relax or find inspiration, which usually comes from just living life and relationships. Most of my songs come from me trying to process failed relationships.
– If you could play any show with any lineup, who would be on the ticket?
Phil Collins on drums, Flea on bass, Nile Rodgers on guitar and the Earth Wind & Fire horn section 😅
– Of your songs which one means the most to you and why?
Of the ones that I've already released I would say "Real Love". I got my dad to come to the studio and play piano on the track so that automatically makes it special to me but also because I was able to express how I felt at the time and everything just kind of came together like magic. But there are songs in my upcoming project that are even more special to me.
– What can you tell us about your debut album set to release soon?
I feel like I finally found my sound and musical identity after experimenting for the last few years. For the first time I feel really confident and I'm ready to finally put out a full length project that I know I will be proud of 10-20 years from now. As far as the sound I would say it's somewhere between The Weeknd, Chromeo and Tame Impala but my biggest influences would be Prince, Jimmy Jam & Terry Lewis and Phil Collins. Can't wait to start releasing singles soon 🙏
Listen to Solarrio:
'Live at the Yellow Cab Tavern' By The Price Brothers Band's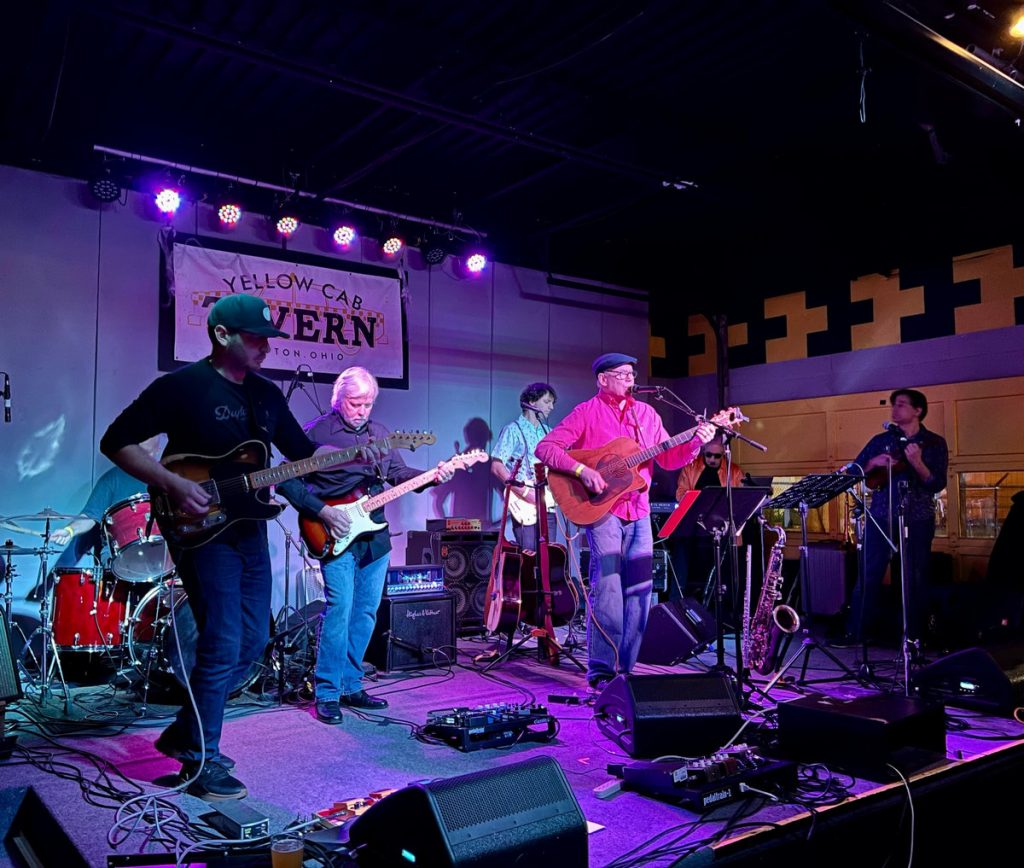 Instead of striking a softer note with the rather tempo-oriented "The Crossing," even this slower song from The Price Brothers Band's Live at the Yellow Cab Tavern sees the Pete Price-fronted act putting in a lot more muscle than you might be expecting.
Just when it feels like things are about to mellow in the sterling "Foolish Heart," the band is seemingly ready to turn the heat up as high as they would in "Diamonds in the Sky," the song that leads the tracklist and essentially sets a warm tone for everything soon to follow. Live at the Yellow Cab Tavern, despite its titling, is a live show recorded with more precision than the typical tavern crowd allows for – after all, with the intensity they devote to "One More Time" and "Taste of Freedom" alone, it's easy to assume they're feeding off of a bigger audience rather than an intimate one. There's something to be said about a group of musicians as committed to the notion of originality as this; willing to reimagine material while experimenting with new concepts, PBB delivers a record that stands out like a wild retrospective comp and then some.  
"Let It Go" is ironically packing more of a punch than the bold "The Letter" is, but both songs benefit from a pushy lead vocal courtesy of Pete Price himself, who sounds particularly on point in every one of these recordings. There's no stoppage between the tracks – we keep flowing from one to the next just as we would in a concert setting, with "Old Movies and You," "The Crossing," "Before I Go," and "The Crossing" shaping out like an extended medley simply broken up for an album.
There's a lot of contrast in the likes of "I Love Soul and I Love Rock" and "One More Time," but it only serves to make the tension we discover in "The Letter" a little more powerful. The balance to be enjoyed in Live at the Yellow Cab Tavern is reason enough to give it a close listen, but I think it's just the tipping point of why this record feels as incredible as it does, even after repeat listens.  
As someone curious about The Price Brothers Band for a while, I can honestly say that I had high hopes for what Live at the Yellow Cab Tavern was going to consist of, and for being an album that was recorded in this new competitive era not only for the genre but all of pop music, it's a grand slam out of the park if I've ever heard one before.
There's still a lot for this particular group of musicians to explore within each other, but I think this captures every essential reason why they deserve to be highlighted as the premier rock/rock group of the underground today. In its totality, this isn't just a record that gives us a hint of the concert experience – it puts us right there in the heart of the action, which is more than I can say for a lot of similar records out this month. 
Gwen Waggoner
@skopemag news – wednesday – march 29, 2023 @ 1 pm est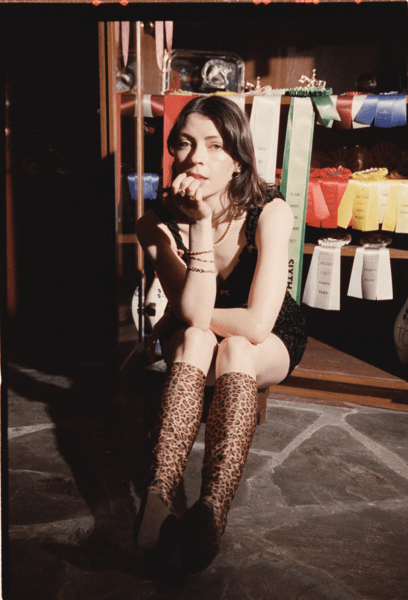 @skopemag news – wednesday – march 29, 2023 @ 1 pm est
https://www.facebook.com/SkopeMag/
https://twitter.com/skopemag
https://www.youtube.com/@skopetv2
https://www.instagram.com/skopemag/
APP – Apple iTunes –
https://itunes.apple.com/app/id1465224822?mt=8
@skopemag APP – Google / Android –
https://play.google.com/store/apps/details?id=hr.apps.n207414718
Support @skopemag –
https://www.paypal.com/donate/?hosted_button_id=3APKAKT8K6ETW
Your Ex (FFO: Frank Ocean, Steve Lacy, Cautious Clay, bLAck pARty, Khalid)
Singer/songwriter/producer Your Ex is an LA native who found a passion for music at a young age that later flourished into a deep exploration of the arts. As an independent artist, Your Ex took a spot on Spotify's Fresh Finds and Best Of Alternative R&B playlists with his single "BUT HER LOVE" in 2021, and he is now back for the first time in two years with brand-new music in the form of EP Interludes & Daydreams p.2.
ROLLER DERBY! Swedish singer Emi Li calls out to all roller skaters around the world!
Calling out to all roller skaters around the world, the Swedish artist Emil Li now launches her international tribute single to the sport Roller Derby! The song was premiered at the Swedish national championship where Emi Lie performed it live, and the music video already has more than 100.000 views on YouTube.
CROOK announces debut mixtape FEEL BETTER with new single "OH GOD"
Irish born, Berlin-based based musician, songwriter and producer CROOK, today announces his debut mixtape FEEL BETTER, due for release later this year. This news coincides with the release of new single "OH GOD", produced by CROOK.
ACCLAIMED ARTIST / PRODUCER / MULTI-INSTRUMENTALIST JONATHAN WILSON RELEASES NEW SINGLE "MARZIPAN"
Critically-acclaimed artist, multi-instrumentalist and GRAMMY® nominated engineer/producer Jonathan Wilson today releases his brand new single, "Marzipan" (BMG), accompanied by a stunning music video produced entirely using artificial intelligence (AI) technology.
MARGARITA WITCH CULT: new video "The Witchfinder Comes" streaming
UK doom rockers MARGARITA WITCH CULT present an intoxicatingly heavy second video taken from their awaited self-titled debut album, to be released on April 21st through Heavy Psych Sounds.
Ireland's Ezra Williams (fka Smoothboi Ezra) announces debut album with "Bleed"
Ezra offers an often overlooked take on emotional relationships, as they're writing as a person who is gender non-binary and on the autism spectrum. They are helping people who don't often see themselves represented in the media hear themselves in music and moving the needle on what it means to write a love song. They've been compared to "Phoebe Bridgers at her best" (Paste), and their tender, self-examining indie calls to Fiona Apple, Soccer Mommy and Indigo De Souza, though they wouldn't corner or compare themselves with anyone but their own self.
JENNY LEWIS: NEW ALBUM, JOY'ALL, OUT JUNE 9TH
Jenny Lewis has confirmed the release of her forthcoming album, Joy'All, arriving June 9th on Blue Note/Capitol Records.
Accompanying the album's announcement is the brand new single "Psychos," available now.
Joy'All, the fifth solo album from Jenny and followup to 2019's critically acclaimed On The Line (Warner Records), finds the singer-songwriter embarking on a new era, in a new town—and on a new label, as she joins the iconic roster of Blue Note/Capitol Records.
OUT NOW: Versatile Electronic Extraordinaire Nau Leone Shares 'Nº7 Fuerza' (FFO: Ben Böhmer, Trentemöller, and Avoure.)
Viji Releases New Single "Down" Via Speedy Wunderground
One of the most exciting alternative artists to watch in the UK right now, Viji, kicks off a new era today with the release of her new single, "Down". Starting soft and building to a scream-along crescendo, "Down" showcases Viji's songwriting craft, with an instant earworm hook that insists "misery makes me holy".
Lil Phycho – When The World Stops
RAVEN To Release New Album, "All Hell's Breaking Loose," On June 30th Via Silver Lining Music
Prepare yourself for a metal rampage the likes of which you haven't enjoyed in many a year as New Wave of British Heavy Metal stalwarts RAVEN deliver the electric mayhem of All Hell's Breaking Loose, their 15th studio album, set for release June 30th on Silver Lining Music.
PORTRAYAL OF GUILT Announce New Album – Share Orchestral Side B / Short Film – 'Devil Music' out Apr 20 on Run For Cover
Portrayal of Guilt eschew predictability. While the Austin, Texan outfit have released material at a rapid clip since their formation only six years ago, it has been near-impossible to predict what each ensuing release might sound like. The only window into what to expect has been those releases' titles, wallowing in themes of affliction, isolation, and just plain underworld allusion. Naturally, this leads to…Devil Music.
Bob Rock & Gord Downie (Tragically Hip) share new video; new album arrives May 5
The penultimate song before the arrival of Gord Downie and Bob Rock's long-anticipated album, Lustre Parfait, "Greyboy Says" is its rallying cry. The physical combustion of poetry and power, the song is filled to the rafters with searing electric guitars and incomparable wails of wisdom. With words by Downie – the iconic late frontman The Tragically Hip, one of the most beloved rock bands in Canadian history – and music by Bob Rock – the multi-platinum-selling producer of Metallica, Motley Crüe, The Offspring, Nelly Furtado, Michael Bublé, Bryan Adams, and more – "Greyboy Says" is alight with Gord's heartrending lyrics of resilience and Bob's incomparable sonic theatrics. The opening song on Lustre Parfait, "Greyboy Says" was also the last Gord recorded with Bob for the collaborative project. Gord shines through when he sings "You can do it, and if you can't I'm here" – an impossible assertion of his everlasting closeness. On "Greyboy Says," Rock's mastery of brash post-punk energy inspires one of the most memorable performances of Downie's unparalleled career.
Chile's Alex Anwandter Shares New Single "Precipicio" From Forthcoming LP 'El diablo en el cuerpo' Out 5/26
Alex Anwandter today released his irresistibly danceable, disco-influenced new single "Precipicio," the latest from his forthcoming new album, El diablo en el cuerpo, due out on May 26th. The track arrives with a Will Colacito-directed video filmed at Bed-Stuy, Brooklyn's iconic nightclub Sugar Hill, which sees the Chilean artist/producer showcasing his best moves alongside choreographed dancers cast as restaurant staff. The song's title translates to "Precipice," and Alex explains: "It's a song about how when a relationship is crumbling, it can mirror a chaotic, self-destructing world. And if the world is ending, you might as well dance."
Sub Pop Signs waterbaby + Shares First Single/Video "Airforce blue"
Today, Stockholm-based artist waterbaby has signed to Sub Pop worldwide and is sharing her first single "Airforce blue," and its charming, firework-laden video, which introduces her hypnotic and evocative approach to music. "Airforce blue," is available today worldwide on all DSPs.
Graham Czach announces LP 'Originalien' (Ropeadope) + shares single "Follow Me and I'll Follow You" feat. Rachel Eckroth
Anna Shoemaker Buries The Past In Scream-Worthy New Track "I Think I"
Following her spellbinding release of "Holly," indie-pop starlet Anna Shoemaker returns with an enchanting new single "I Think I" via +1 Records. This is the second single from her forthcoming EP Hey Anna due this June. On par with the cottage-core-themed "Holly" video, the video for "I Think I" finds Shoemaker ditching the goats and high-tailing it into the woods, hellbent on (literally) burying her past.
TSJUDER Announces New Album, Shares New Single + Music Video
BAD OPTIX (Tim Armstrong and Jesse Michaels of Operation Ivy) SHARE DEBUT SINGLE "RAID"
TikTok Sensation Rocco Shares "Apples" & "Have Me Again (Demo)"
19-year-old Asian-American singer-songwriter Rocco shares Apples, a two-song single featuring the title track "Apples" and "Have Me Again (demo)." Both tracks stemmed from acoustic ideas, quickly transforming into emotive and expressive indie pop jams once touched by Rocco and producer Marcel Garcon.
Swedish indie-folk musician Tobias Arbo collaborates with visual artist Olaf Grind (Phoebe Bridgers, First Aid Kit) on new single and video "Carousel"
Swedish musician Tobias Arbo has released a new single "Carousel" – the final taster of his debut EP 'Powerlines' out this Friday 31st March via CRC Records.
Examining the dysfunctional relationship between the self and the superego, "Carousel" was produced by Tobias himself and mixed by Zach Hanson (Bon Iver, Waxahatchee, Owen). Celestial electronic keys welcome the song in, as "Carousel" then opens up with the addition of delicate brushes of acoustic guitar, graceful percussion and swirling atmospherics.
Altin Gün share "Su Siziyor," new album out this Friday on ATO Records
GRAMMY® Award-nominated Turkish psych-folk innovators Altın Gün have shared their grooving new single, "Su Siziyor," available now at all DSPs and streaming services. The track heralds the impending release of Altın Gün's eagerly anticipated new album, Aşk, arriving via ATO Records this Friday, March 31.
KOMMAND: Death Age LP By Los Angeles Death Metal Faction Now Streaming
Death Age, the gnarled second album from Los Angeles, California-based death metal quintet, KOMMAND, is now streaming in its entirety ahead of its worldwide release through 20 Buck Spin this Friday.
Kerry Charles shares new single "Empress Of The Crystal Moon" ahead of debut LP
"Empress of the Crystal Moon" is about a person who I used to encounter in the cafe below the Philadelphia apartment I lived in for many years. The epitome of "new age," she would often talk to me about science fiction, crystals and other "woo woo" phenomena. I wrote this song (and the track that follows it on the LP) while imagining her metamorphosis from "total normie" to an Empress of the Crystal Moon… whatever that means." -Kerry Charles
New Zealand's Genre Bending Rockers Written By Wolves Release ALT Version Of Latest Single "GIVE 'EM HELL"
New Zealand's genre bending rockers Written By Wolves released the ALT Version of their latest single "GIVE 'EM HELL" today Wednesday March 29th, following the premiere of the original version with Outburn Magazine on March 16th and premiere of the ALT Version yesterday with Metal Insider.
Track Premiere: Written By Wolves – "Give 'em Hell – ALT version"
Mexican-American Rapper DeeBaby is the New People's Champ of Houston
With Junkie Mode, DeeBaby proves that his hard-hitting, soulful sounds deserve attention far beyond the Lone Star State. Stay tuned for more from the rising rap star, as he continues to follow his muse.
Rodrigo y Gabriela share new single; new album out April 21
Grammy Award-winning guitar virtuosos Rodrigo y Gabriela have shared "The Eye That Catches The Dream," available now at all DSPs and streaming services. The track – which shifts from stark opening notes to a glorious whirlwind of galloping rhythms, sweeping strings, and brightly bubbling effects – heralds the duo's landmark new album, In Between Thoughts…A New World, arriving via ATO Records on Friday, April 21. A special deluxe vinyl edition is available exclusively at www.rodgab.com, limited to 2,000 copies and featuring a translucent "Galaxy" custom-colored LP in a gatefold package alongside a bonus LP collecting all nine tracks from last year's deeply metaphysical Stages project on opaque "Galaxy" custom colored vinyl. All pre-orders are available now.
Alberta alt-country duo THE GODDAMSELS share new single "Sorry" from debut EP Wayward Daughter
Since the release of their debut EP Wayward Daughter in summer 2022, Edmonton duo The Goddamsels—singer/songwriters Mallory Chipman and Frédrique "Freddi" MacDougall—have become one of the most talked-about new voices within the Americana scene. Now, coming off a stellar appearance at the 2023 Folk Alliance International Conference in Kansas City, they are sharing "Sorry," the latest single from Wayward Daughter, and the EP's most electric track.
Alt-rock/indie duo The Manic Boys And Girls Club announce EP + share single "We'll Be Fine"
Phoenix/The Neighbourhood opener new single and video
Rebounder has over 25 million streams and has toured alongside Phoenix, The Neighbourhood, Dayglow, Cautious Clay, How Long Gone and MUNA to name a few and released the song "Change Shapes" with Jesse Rutherford. The band has received acclaim from the likes of NME, FADER, Pigeons & Planes, Ones to Watch, Ladygunn, Wonderland and have been featured on popular Spotify playlists such as Lorem. Rebounder is set to embark on an upcoming US tour.
Silver Moth (ft Stuart Braithwaite of Mogwai) Share Video For "The Eternal" / Debut Album out April 21 via Bella Union
Khaotic – Princess Treatment feat. Sukihana [DJ Pack]
DeeBaby's Reign "Never Gon End"
"Never Gon End" is the latest release from Junkie Mode, DeeBaby's next project. A raw collection of melodic Texas rap tunes, Junkie Mode immerses listeners into DeeBaby's mind, dripping with the ambition and relatability that endeared the rapper to his legion of fans. The young rapper compares his need to create to a junkie's need to get a fix. Spanning 26 tracks, the new mixtape is home to recent singles like the heartbroken "Anymore" (3.3 million views on YouTube), recent single "Bank Statements & Deposits" (880k video views in just two days), and the moving "Junkie Mode (Intro)" (4.8 million views), in which he speaks on his deepest feelings and resolves, "I've been cut before, but I can't bleed on you." Already charting in Apple Music's All-Genre Top 200 albums chart off the strength of a pre-order, Junkie Mode arrives on April 7th via Black Diamond Entertainment / Create Music Group.
Toro y Moi protege Elijah Kessler shares "BENZO" from LIGHTSPEED LP
April 14th will see the release of Elijah Kessler's debut LP on Company Records, an album called LIGHTSPEED. The sessions on the album began when Elijah was a teenager, after one of his early Soundcloud experiments was discovered by Chaz Bear of Toro y Moi and immediately reached out to see if Elijah would be interested in working together.
International selling Pop Reggae artist, D Howell Drops New Single "Man Dem"
ABIOTIC Drops "Ocean of Worldly Suffering" Featuring Matt Heafy of TRIVIUM
Stella Rose Announces Debut LP, Shares "Faithful" Single + Video | Playing MSG w/ Depeche Mode | 'Eyes Of Glass' LP Due 5/19 via KRO Records
Out Today: TEKE::TEKE share psychedelic fable "Gotoku Lemon"
The song comes with an animated music video directed by the band's own Maya Kuroki and Sei Nakauchi Pelletier. Cautioning against snake oil solutions, "Gotoku Lemon" builds to an unnerving climax of horns and flutes; a psychedelic warning cry for the internet age.
Jason Isbell and the 400 Unit release new single 'Middle Of The Morning'…
"Middle of the Morning" is a song written during the pandemic lockdown. Melancholy and honest with those Isbell phrases that will sneak into your vocabulary, the narrator, who both is and is not Isbell himself, describes the feeling of being stuck in place, wheels and mind spinning, feeling like some essential part of yourself lives just outside of your reach.
Sarantos Releases 'Another Surgery'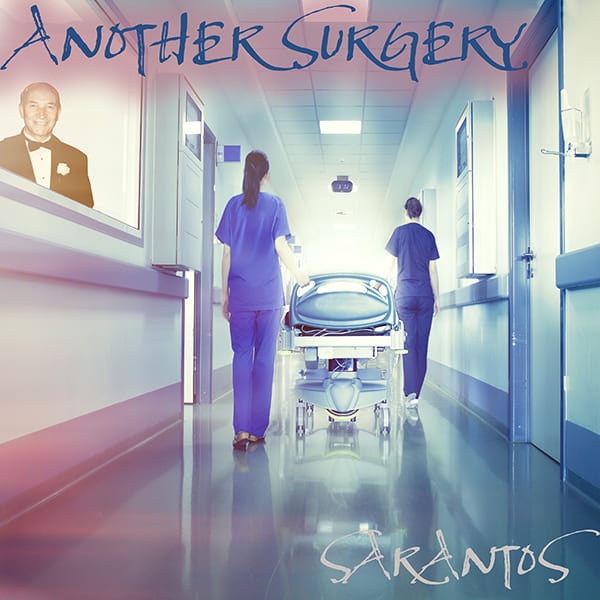 Sarantos returns to the forefront of music once again, as one of the world's most diligent workers it was only a matter of time before he returned. His latest single, "Another Surgery," is a dark and sad tune that's all about his father's passing and the way Sarantos' takes this event and uses to fill himself with strength and push forward even in the face of difficulty and adversity. It's a very loaded topic, so the question is, how does Sarantos handle this?
As usual, Sarantos' music is a blend of genres, but "Another Surgery" leans into the sadder side of music from its opening notes. It's not hard to see why either, for as much of a positive spin as Sarantos puts on the idea of going to surgery, there's always going to be a somber mood that follows it. To Sarantos' credit however, he does imbue the mix with some warmer instrumentals when he talks about his father, and this goes a long way to giving the song more depth.
https://www.instagram.com/sarantosmelogia/
Lyrically, the song is heartbreaking, as Sarantos sings about how despite the fact he keeps needing to face more and more surgeries, remembering his late father keeps him strong. He sees every surgery as another chance to catch up with his dad and think about life, which is definitely as positive of a way to spin this as possible. The instrumentals also help with this, giving the song a strong mood and atmosphere.
"This modern rock song is about my dad and my health," Sarantos said. "Every time I have surgery, which seems to be a lot, I'm not scared anymore because I always tell myself in a way, I get to spend a little bit of time with my dad, catching up on life." – Sarantos
While it's definitely a dark and demure song, there are small hints of hope throughout that give both the listener and Sarantos the strength to keep going, and it adds to the complexity of the song. We enjoyed this aspect of it greatly, on top of the wild build up to the song's climax, which is loud and emotional. It's definitely a fascinating song, a tour de force of emotion that's devastating in a lot of ways.
Overall, "Another Surgery" is a song that we enjoyed for the mood it provides. It's a deeply personal song, as many of Sarantos' songs are, but it also shows the strength and perseverance of the artist in the face of adversity. If you're looking for something emotional to help you push through your own hard times, give this single a look!
Young Holyfield feat. Ishadon New Release "1Concern"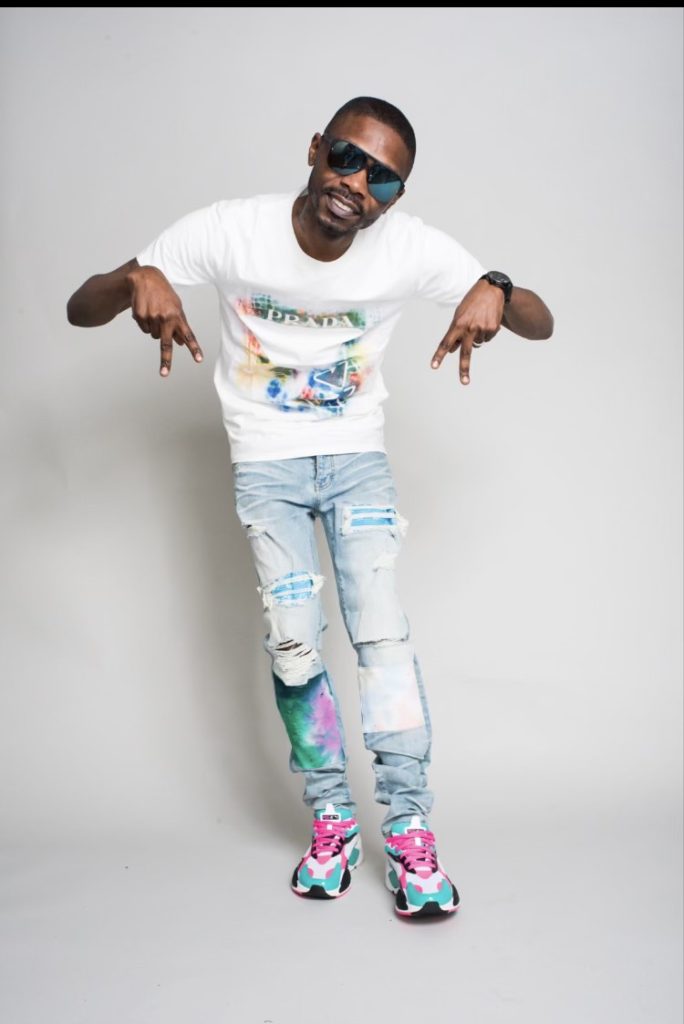 If you do it right, living well is its own art form. Everything in your environment becomes an extension of your aesthetic and proof of your discernment and personal style. Not every artist can do this, of course. But for those who can, the music — and the self-expression — never stops. The beautifully shot video for "1Concern," the latest single by Young Holyfield, radiates so much elegance and excitement that it becomes a visual metaphor for the Atlanta rapper's music. Within seconds, it establishes a tone and an attitude: relaxed, confident, seductive, opulent but not ostentatious about it, warm and approachable but undeniably accomplished.
It's the perfect visual accompaniment to "1Concern," a song that establishes Young Holyfield as a practitioner of hip-hop at its smoothest. The emcee rides a gorgeous beat decorated with delicate synthesizer, strings, and sighing backing vocals. On closer inspection, there's nothing soft about it: it's driven by subtly propulsive drums and a muffled but insistent bass throb. As the music cooks, the rapper gives us his best and most sultry pick-up lines, promising the object of his affection the night of her life. No matter how heated it gets, his flow remains impeccable. Reggae vocalist Ishadon deepens the mood with cool, silky-sung choruses that counter Young Holyfield's smoldering fire.
"1Concern" is a striking contrast to "Keep 'em Shaking," the wild, raucous 2022 club track that paired Young Holyfield with the legendary Kaine Yang of the Ying Yang Twins. That was the artist at his most energetic and lascivious and a pure demonstration of his rapping skill. It also aligned Young Holyfield with the long tradition of Atlanta funk and hip-hop excellence. He's blessed – and emphatically endorsed – by the masters of the style, including Big Scrappy, Juug Man, and the many other Dirty South emcees with whom he's collaborated.
The sharp-looking apartment in which Cracked Lenz shoots the "1Concern" video could be in Atlanta — or anywhere young people get together to enjoy the finer things. Young Holyfield, Ishadon, and some attractive friends gather in a well-appointed living room to eat, dance, listen to music, and enjoy each others' company. Every detail of every shot has been thoughtfully selected, including the wire chairs, throw rugs, orchids, track lighting, Tom Ford coffee table book, and stainless steel appliances. A personal chef assembles four plates for the artists and their partners and rests them on a marble-topped kitchen island. It's a work of art in motion and an expression of life at its most inviting.
Follow Young Holyfield:
http://facebook.com/Michael.Holyfield.315
http://instagram.com/YoungHolyfield_
http://twitter.com/HolyfieldYoung
http://tiktok.com/@MichaelHolyfield3
@skopemag news – wednesday – march 29, 2023 @ 10 am est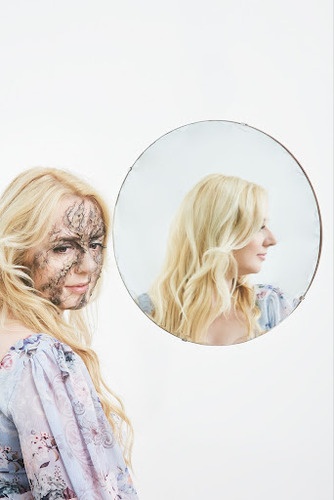 @skopemag news – wednesday – march 29, 2023 @ 10 am est
https://www.facebook.com/SkopeMag/
https://twitter.com/skopemag
https://www.youtube.com/@skopetv2
https://www.instagram.com/skopemag/
APP – Apple iTunes –
https://itunes.apple.com/app/id1465224822?mt=8
@skopemag APP – Google / Android –
https://play.google.com/store/apps/details?id=hr.apps.n207414718
Support @skopemag –
https://www.paypal.com/donate/?hosted_button_id=3APKAKT8K6ETW
'Blade Of The Demon God' Is The New Official Video From POLYMERASE
POLYMERASE – Blade Of The Demon God [Official Video] Taken from the album: Dreams and Realities I | Sliptrick Records | 2023
"He who wields the Blade of the Demon God will cut and bleed the rise of the middle kingdom."
Blade Of The Demon God, from Philippine group Polymerase, was inspired by the phrase "getting a taste of their own medicine". This is a case of using a weapon of evil to fight evil, fangs to battle out the horns, Using the negatives to achieve a more positive outcome.
[Video Submission] Hus Kingpin "Weighings Brothers"
Hus Kingpin teams with producer Manny Megz to release new single + visual "Weighings Brothers", from the new album 'THE TRICKY TAPE' by Hus Kingpin – out now on all platforms.
Goodbye Karelle single/video
The music invokes the hushed tones of spoken word icons like Leonard Cohen or Tom Waits but sits inside sharper, modern production associated with contemporary artists like Mitski, Snail Mail and Japanese Breakfast. The project is thematically driven by the award winning actor ending a lifelong career in film and television to pursue her musical talent, amidst a new desire for personal expression. Conflicts in gender, sexuality and relationships form a unique and deeply expressive world for the listener. Goodbye Karelle emerges as storyteller and protagonist, a new voice in the musical wilderness.
Katie Linendoll Releases New Video for "Your Hands"
Emmy-Winning TV Personality and Tech Influencer, Katie Linendoll is back with her latest self-penned release, "Your Hands." The song, which Katie describes as "100% pure country Americana" was an especially meaningful song for her to write coming from a proud military and first responder family.
MEDIA RELEASE:: PIERCE BROTHERS ANNOUNCE NEW SINGLE 'IN THE WATER' + EAST COAST TOUR
Indie-folk duo Pierce Brothers today unveil their latest single and video, In The Water, a soulful and uplifting track that highlights the band's unique sound and musical style. This new release serves as a follow-up to their highly successful High & Unsteady single, co-written and produced by Tash Sultana.
Out Today: Electric Sufi sing about Humanity's relationship with the planet on new single Breathe In Love
Following the release of their previous single, the ethereal O Ignis Spiritus, which has enjoyed critical acclaim from Resonance FM and BBC Introducing among others, world music collective Electric Sufi, now come with a second single from their upcoming album due out early summer: Breathe In Love – a track that furthers the band's climate change conversation with the idea of nurture & leaving a better world for those who come after us.
Brighton Feminist Electro-Punks CLT DRP Sign To Venn Records For New Album
Brighton-based feminist electro-punk trio CLT DRP are delighted to announce that they have signed to Gallows' label Venn Records (Bob Vylan, Witch Fever, Meryl Streek).
To celebrate the news, the band have revealed the official video for explosive new genre-defying single, 'NEW BOY', which is released on 29th March 2023.
Neev shares exploration of femininity, 'The House', ahead of debut album Katherine, out April 28th via Trapped Animal
Today, Scottish indie-folk artist Neev has released new single 'The House' ahead of the release of her debut album, Katherine, on April 28th via Trapped Animal. Since the release of her debut single in 2019, Glaswegian artist Neev has built a reputation for discovering beauty in the small details. Katherine, a collection of intricate indie-folk songs that pack a lyrical punch. The album carries all of the trademark sounds of Neev's previous releases; acoustic guitars, soaring string arrangements and layered backing vocals can be found throughout, but this time they're bigger.
HANNAH ROSE PLATT — Unleashes New Single: "Feeding Time For Monsters" || + New Album Out 19 May
HANNAH ROSE PLATT returns with the hauntingly beautiful new single: "Feeding Time For Monsters".
An all-consuming record that will devour your attention whole, the Ed Harcourt-produced track stars on Platt's upcoming album 'Deathbed Confessions', which arrives on 19 May via Xtra Mile Recordings.
JAMIE LENMAN Reveals Animated Video For New Single 'Crazy Horse'
Revered alt-rock songwriter Jamie Lenman is delighted to reveal a special animated video for his new single 'Crazy Horse', which is released on 29th March 2023.
LARKHALL — Celebrates Piano Day 2023 with Alexandra Hamilton-Ayres Rework: "Vincennes"
Post-classical pianist and creative coder – LARKHALL – celebrates Piano Day 2023 with the release of an elegant new collaboration with Alexandra Hamilton-Ayres.
Enlisting the award-winning classical composer for his upcoming project 'And You Were: Say You're With Me Reworked' (out 26 May), Hamilton-Ayres has provided a remarkable rework of the Larkhall track "Vincennes".
Tom Rasmussen shares debut album 'Body Building' out now via Globe Town Records
Today sees musician and writer Tom Rasmussen (pronouns they/them) share their debut album Body Building, out March 29th on Globe Town Records.
FRESH SOUNDS: Multi-Platinum Songwriter Cimo Fränkel Releases 'Magical' (FFO: The Weeknd, Billie Eilish, Frank Ocean and Tate McRae.)
Next Door To Heaven Release A Remixed Version Of Their Hit Album "V Ways To Accept"
The Dust Coda announce new album 'Loco Paradise' out July 7th
As the video shows, 'Road To Hell' is the perfect soundtrack to ride off into the sunset with, or to raise a beer and rock out to. Lead singer John Drake says, "It was a gift from the gods of rock'n'roll. I sat down with a beer and my Strat at my mate's place one afternoon and the riff appeared, then the whole song came together in a few hours."
Kieli mixes folk songwriting with swirling electronica and classical composition on multi-lingual new single 'Palavu'
Kieli is the moniker of multi-instrumentalist, singer-songwriter and composer Elin Pöllänen. Kieli's artistic expression is inspired by her Swedish-Finnish-Karelian roots. On her multilingual debut album From Summer to Spring, due out on May 26th via Cognitive Shift (PJ Harvey & Harry Escott, Roger Goula), Kieli invites the listener to a cinematic soundscape that is simultaneously beautiful, ingenuous, uplifting, and melancholic.
DUST release debut EP et cetera, etc via Kanine Records
Produced alongside Wade Keighran (Polish Club, Hockey Dad, Sarah Blasko), et cetera, etc is a transportative listen, filtered through stumbled-upon voicemail message interludes, warbling saxophone solos and electronic ambience dispersed through driving punk rock in all its forms. et cetera, etc is a window to dust's genesis in real time – friends jamming to their idols and experimenting for the first time, unknowingly piecing together a debut project – consciously guided by each other. dust's debut EP is in that way, a one-of-a-kind time capsule of the perfect storm.
"Blade Of The Demon God" Is The New Official Video From POLYMERASE
Blade Of The Demon God, from Philippine group Polymerase, was inspired by the phrase "getting a taste of their own medicine". This is a case of using a weapon of evil to fight evil, fangs to battle out the horns, Using the negatives to achieve a more positive outcome.
CRUUSH release shoegaze burner 'Features' via Heist or Hit
Manchester shoegaze risers cruush release new single 'Features' today – it precedes debut EP Wishful Thinker, out April 14th via Heist or Hit.
"I guess you can say our music has the sweet elements of having a crush on someone but the screeching of an industrial car crusher" goes the droll mantra from cruush vocalist & front-person Amber Warren.
SAD BOYS CLUB share dark, introspective new single "Lumoflove", debut album 'Lullabies From The Lightning Tree' out 5th May via Modern Sky
(28th March) – London alt rock band Sad Boys Club today share new single "Lumoflove", a powerful and vulnerable new taste of their upcoming debut album Lullabies From The Lightning Tree, out 5th May via Modern Sky. The band will tour the UK/EU extensively in support of the album, full dates below.
STAY LUNAR – DISTANCE (OUT TODAY VIA SAM RECORDS)
Following on from earlier single, 'I Like It When You're around', Stay Lunar present their next in a long-line of fantastic singles, 'Distance'.
It's been a long run to this point for Stay Lunar, but as the tracks keep coming out the sound gets tinges of a band nearing the fully formed and developed sound.
Lavinia Blackwall (Trembling Bells) shares new single 'The Damage We Have Done' ahead of UK tour dates
Lavinia Blackwall's work with prolific Glaswegian psych-folk outfit Trembling Bells has earnt her a reputation as one of the best voices in the scene, many critics have likened her singing prowess to that of Fairport Convention singer Sandy Denny. Along with Trembling Bells she has released seven full-length albums and performed as the backing band to folk legends Bonnie Prince Billy and The Incredible String Band's Mike Herron. In 2020 she releases Muggington Lane End, her debut solo album released under her own name. In 2021, she and Laura J Martin released Wyndow, the debut self-titled album from their new psychedelic-pop project.
Single/ Video: STORMAGE "Deniers Of Reality"
Already a few days after the announcement of the new album "Ashes Of Doom" STORMAGE present the first "firecracker" from the new album: "Deniers Of Reality" is the name of the song and deals with missing values, selfishness, greed, war and violence and that each individual can do something against it.
Don't say we didn't warn you: this catchy tune will make furrows in your cerebral cortex!
COSMO SHELDRAKE announces ocean-sampling new EP Wild Wet World, "Bathed In Sound" out now
Today pioneering multi-instrumentalist and producer Cosmo Sheldrake shares his new single "Bathed In Sound". It's the first taste of his new EP Wild Wet World, the follow-up to his innovative 2020 album Wake Up Calls.
A talented composer and field-recordist, where Wake Up Calls catalogued endangered bird species of the UK, his new project creates a record of marine environments and their populations, which are similarly under threat. The seven tracks featured on "Wild Wet World" are extraordinary compositions that seek to immerse the listener in the sophisticated soundscapes of the ocean.
Rene Erickson Presents 'Silent Street' Full Album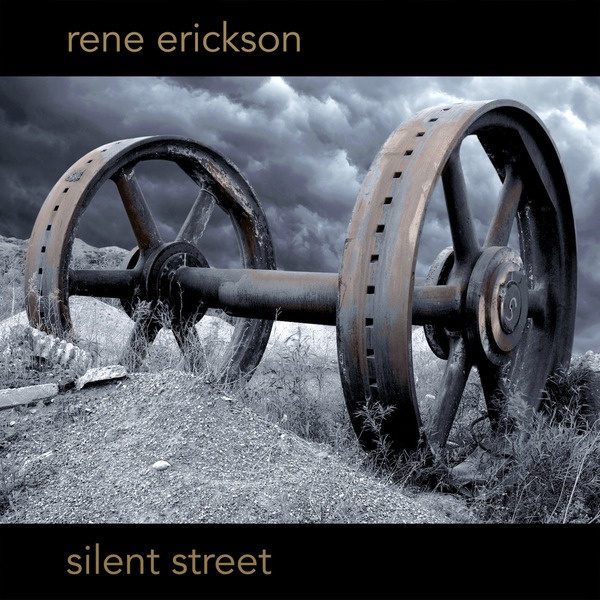 Rene Erickson's Silent Street album is an eleven-song collection of guitar instrumentals. Erickson is a skilled guitarist and fills this half-hour-plus album with plenty of enjoyable acoustic guitar sounds.
The album's title cut, which arrives five songs in, is a relatively quiet piece (as its title suggests). However, Erickson is anything but a quiet musician. Rather, Erickson's instrumental skills speak volumes throughout. One called "Q&A," which is a unique song title, features layered guitar lines interwoven within. Each is fingerpicked differently, and joined together to form what sounds a little like an acoustic guitar orchestra, following a line of acoustic guitar orchestration. Folk music is probably the best description for this selection of music, but calling it thus vastly undersells it. When one thinks about folk music, one oftentimes imagines music most regular folk (meaning non-professional musicians) can play. However, this music set is by no means simple to play. It is even more complicated to produce and record, as there are just so many different moving sonic parts.
Another track, this one titled "Firefly," may remind you of the master guitarist (and also poet/songwriter) Bruce Cockburn. It is taken at a slow, thoughtful pace. It's impossible not to also picture a shiny firefly fluttering around as Erickson performs this piece. Fireflies amaze young people (and most adults, if they're honest) and these sounds bring lovely, luminescent visions to the mind's eye as it plays.
Without the benefit of lyrics, it's always a little difficult to imagine what various instrumental songs are about. For instance, the chiming "Every Nothing" has the sort of name the old Seinfeld show could have called every episode, as the series within the series was a show about nothing. The album closes with "Somewhere Warm," which is introduced by the sounds of stormy weather. These sound effects are followed by contrastingly warming musical notes. As anyone who has had to remain in chilly temperatures for too long knows well, when you're cold for an extended period of time, all you really want to find is something – anywhere – that's warmer. This sweet melody can't raise your body temperature, but then again, it can't hurt, either.
The album's artwork features images of rural life, so when Erickson plays the speedy and upbeat "Mended Fences," the listener is left believing Erickson probably knows a thing or two about literal fence mending. Then again, it could just as easily be a metaphor for a repaired relationship. Whatever the case, the track nicely presents Erickson's fast finger skills, as it skips along nicely.
Although this is an acoustic selection of songs, the album's opener ("Jump Cut") presents the sort of guitar chords that – in an amplified format – might also pass for rock & roll. It is one of the album's most aggressively performed pieces. Once again, it showcases Erickson's wide range of guitar skills. Erickson truly puts on an acoustic guitar clinic with this fully pleasing instrumental album.
When it comes to making rock & roll, many of our contemporary guitar heroes show little to no restraint. It's all about cranking up the tunes, good and loud. However, Rene Erickson's Silent Street proves that subtle restraint and attention to quiet detail can be just as impressive. It's simply impossible to not be impressed with this release.
-Dan MacIntosh
Lourdes Pita Releases "Lamento Cubano"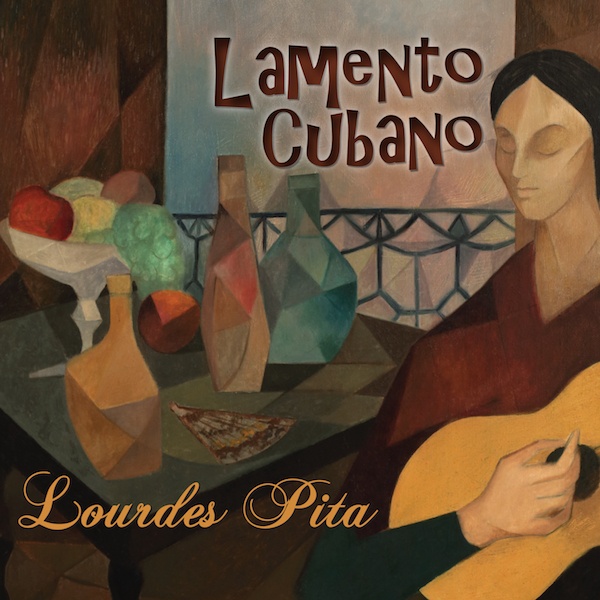 Music is a universal language and Lourdes Pita proves it with her new release titled "Lamento Cubano". With a Latin feel and Spanish roots, Lourdes Pita brings "Lamento Cubano" to life with her spirited performance. Lourdes Pita writes songs and performs music for one culture and that is the music world. Fans of good music can appreciate "Lamento Cubano" and it doesn't matter if you're from the United States or Cuba. The power of music crosses borders and breaks down barriers as Lourdes Pita achieves this with her latest single.
Lourdes Pita is an internationally-syndicated Spanish/English folk rock singer/songwriter and recording artist. I sense the maturity not just in Lourdes' voice but also within the composition itself as the material exhibits much depth. Lourdes Pita is an accomplished artist and "Lamento Cubano" solidifies that fact. "Lamento Cubano" was produced by Lourdes Pita and Linda Chase and this track was recorded, mixed and mastered by Linda Chase at Paws Music Productions.
As soon as you hit play, the listener is immediately hit with the sound of wonderful instrumentation along with an outstanding arrangement. "Lamento Cubano" is musically rich and has a welcoming feel about it that will appeal to the audience. With an inviting melody and enticing notes, "Lamento Cubano" will move you and revitalize your ears. Lourdes Pita displays impeccable vocals on this number while delivering a powerful & masterful performance overall.
Lourdes Pita performs a cover of "Lamento Cubano" here that was originally done by Toña la Negra. Even though I haven't heard the original version, I can honestly say that Lourdes Pita did a superb job on "Lamento Cubano". I would imagine that the original artist would be very proud of Lourdes Pita's rendition here because this composition was beautifully orchestrated. Be sure to SKOPE out the official music video for "Lamento Cubano" right here:
https://www.youtube.com/watch?v=rU9OY-3ol64
Enjoy the sounds of Lourdes Pita as she sings and performs for US all!
https://www.facebook.com/LourdesPitaMusic/
https://twitter.com/LourdesPita1
By Jimmy Rae
Jake Merritt Releases 'Old Soul'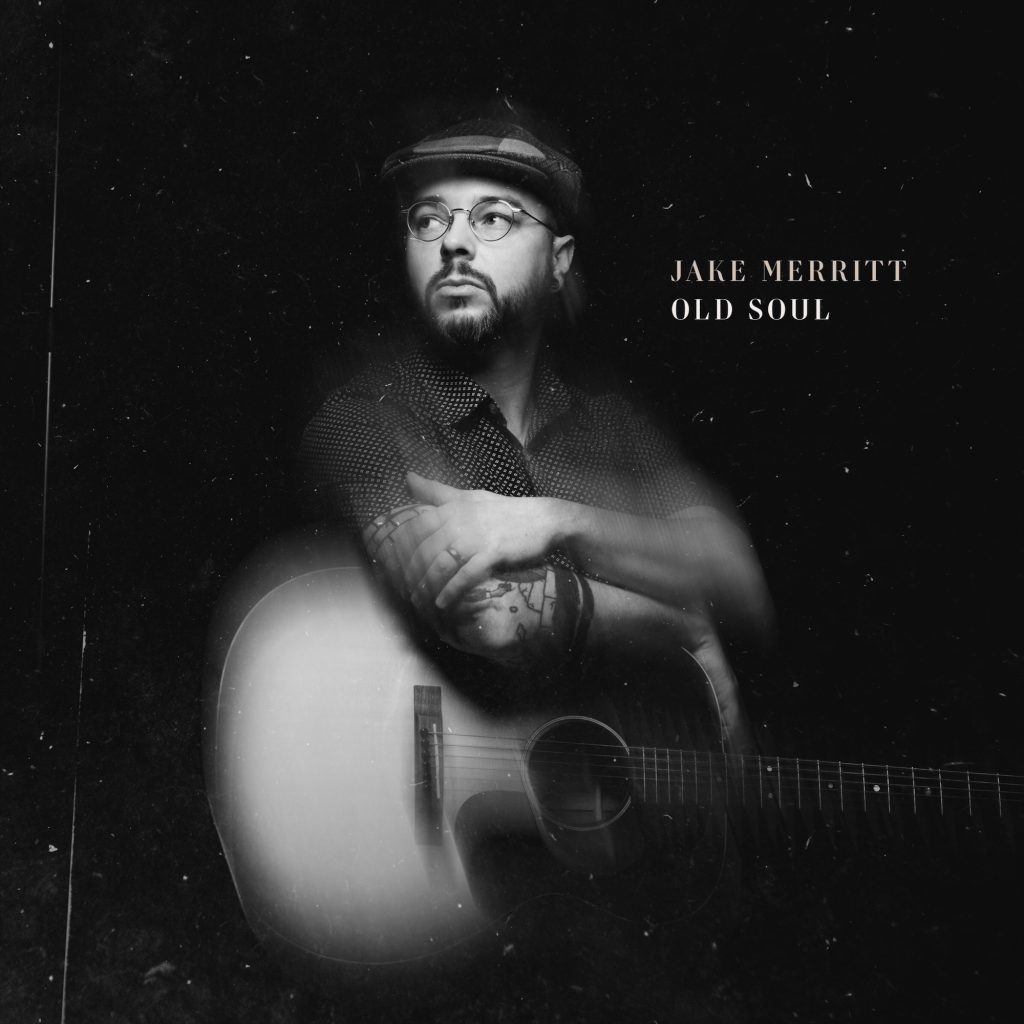 Jake Merritt has released his new album titled 'Old Soul' that reveals a lot about this talented singer/songwriter. Listeners will discover that Jake writes from the heart and that he is very passionate about his craft. One will also pick up on the fact that 'Old Soul' is filled with genuine material that Jake Merritt delivers flawlessly.
Jake has deep roots to early American blues music and he also incorporates elements of: soul, rock, folk, country and r&b. 'Old Soul' is a direct look into Jake Merritt's self as not just an artist but also as a person. Jake exhibits that human quality and personal touch that comes across loud & cleat on 'Old Soul'. This sincere approach to music making will connect with many listeners out there as Jake Merritt unleashes 'Old Soul' to the world.
The record kicks off with "Hometown" that has such a proud feeling and smooth style that will resonate with the audience. "Hometown" is an extremely catchy tune and I personally enjoyed the saxophone parts during this song. Make sure you "Don't Go Too Far" next as an intriguing melody makes direct contact with your eardrums. "Don't Go Too Far" catches your attention and will make you stop in your tracks as you consume this number. Maybe it's "Just a Dream" or maybe it's Jake Merritt supplying musical thoughts that are effortlessly floating through the vast airwaves. Track four, "Take Your Time" has a very bluesy vibe and a slowed-down tempo that will appeal to your senses. Life & times are slowing down a bit on "Take Your Time" as Jake Merritt puts matters into perspective. Get ready to hop in and enjoy "The Ride" where Jake is driving along nicely and taking the listeners down memorable roads. "Let Go Of That Weight" is the following song and what a strong message & delivery here by Jake Merritt. Track seven, "If I'm With You", paints a clear landscape that centers around the great outdoors and Mother Nature. One will picture his or herself sitting under the stars and just taking in all of the earthy elements while experiencing "If I'm With You". A draggy rhythm can be heard next on "Time To Move On" where pure truth is revealed. This draggy pace fits the song to a T and gels wonderfully with the lyrics because we're all just draggin' along in this life the best we can and sometimes it's just "Time To Move On". The record ends on a high note with "The Tide" where a fantastic hook 'n' melody comes crashing in with ease. You will be able to wash away your fears & worries when listening to "The Tide".
I was thoroughly impressed with Jake Merritt's efforts on his new release, 'Old Soul'. Jake sings and performs with the utmost sincerity and this certainly comes across to the listeners. As a singer/songwriter and artist, Jake Merritt is the real deal and 'Old Soul' is a pure treasure.
https://www.instagram.com/oldmanmerritt/
https://www.facebook.com/JakeMerrittMusic/
https://open.spotify.com/artist/0OYeRv8mMI5HX2yqOGUGsW?si=F26LbCnRSUmWKxBRfEF9iQ
By Jimmy Rae
@skopemag news – wednesday – march 29, 2023 @ 1 am est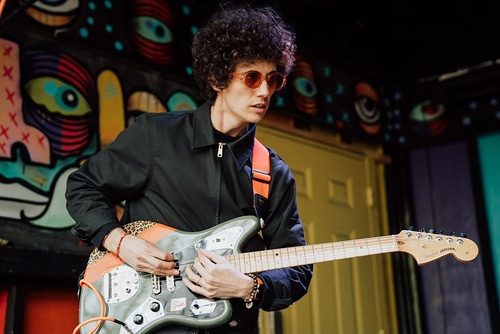 @skopemag news – wednesday – march 29, 2023 @ 1 am est
https://www.facebook.com/SkopeMag/
https://twitter.com/skopemag
https://www.youtube.com/@skopetv2
https://www.instagram.com/skopemag/
APP – Apple iTunes –
https://itunes.apple.com/app/id1465224822?mt=8
@skopemag APP – Google / Android –
https://play.google.com/store/apps/details?id=hr.apps.n207414718
Support @skopemag –
https://www.paypal.com/donate/?hosted_button_id=3APKAKT8K6ETW
Mary Scholz Releases Music Video For "Talk to Me," Produced by Jonathan Wilson
LA-based Americana-folk singer-songwriter Mary Scholz premieres the music video for her single "Talk to Me" on Americana Highways today. The song is from her latest full-length album, Begin Again, produced by Jonathan Wilson (Father John Misty, Connor Oberst) and executive produced by KZZ Music. The song itself leans into the funk-pop Americana sound that defined the artist's chart-topping 2021 EP release, Lonesome, and it addresses the fragmented national discourse that has characterized American culture in recent years.
GEARS Rocks with "Fix What's Broken"
There is something in the flavor of GEARS music that speaks an emotional anecdote of hard rock with a danceable edge. The combination of Trip and Jimmy are incomparably tight-fitting. Together they are the puzzle pieces that mesmerize and latch onto your soul. Trip's vocals carry a forbidden nuance, add this to his visual talents brought to light in this particular music video, and the voodoo vibes of Miami slip into your rock pleasure. "Fix What's Broken" hits once again the undeniable sound that GEARS listeners thrive on.
THEY WATCH US FROM THE MOON Premiere New Single "Mother Of All Bastards" At Doomed & Stoned
Hailing from Kansas, THEY WATCH US FROM THE MOON have landed to present their new single "MOAB" taken from the upcoming magnum opus Cosmic Chronicles: Act 1, The Ascension. The new record will be released on May 5th, 2023 via New Heavy Sounds.
Jukebox The Ghost Announce 'Cheers Deluxe' + Share "Brass Band" Music Video
"We wanted to add tracks to the deluxe version that felt like they were already part of the album," says Jukebox The Ghost about the new additions to their self-produced sixth studio album which is full of catchy and clever pop songs with theatrical undertones. Cheers is an arena-sized, ebullient toast to surviving and thriving in the face of hard times, conjuring up 70's Queen and McCartney-styled song suites, without sacrificing any modern punch. The album sees the band combine their memorable choruses, cheerful melodies, and Freddie Mercury-esque vocals with the hip-hop-influenced energy of Twenty One Pilots, the modern piano balladry of Andrew McMahon, and the joyful energy of Walk The Moon. By almost any measure, it's their most ambitious and cohesive creative effort to date.
SKINHER Premiere New Single "You Are Next!" At Ghost Cult Magazine
SKINHER have unleashed their first single "You Are Next!". The track is taken from the upcoming album Heartstruck, scheduled for release on April 21st, 2023, via Aural Music. Fueled with driving rhythms, compelling riffs and a vintage analogue sound, SKINHER bring thrilling hard rock with a dark and gory undertone.
Jugg Season Still Reigns With Jay Critch's Minutes Video
Baja Beach Fest Recruits Don Omar, Feid, Grupo Firme, Tego Calderon, & More to Headline BBF 2023
Baja Beach Fest brings music lovers from all over the world to Rosarito Beach, MX to celebrate Latin Music's rich history and diverse community of artists and fans in a picturesque oceanside location. This year, the festival commemorates its Fifth Anniversary with a weekend for the books, featuring performances from iconic acts from all eras and many Latin genres.
Bleached Festival Announces Joji, Leon Bridges, Omar Apollo, PinkPantheress, Lizzy McAlpine, Stephen Sanchez, Channel Tres + More For San Diego Debut
Today, San Diego's newest alternative and indie-pop curator, Tight Knit, has announced Bleached Festival, a new festival in partnership with FNGRS CRSSD. Bleached will take over downtown San Diego's iconic Waterfront Park on August 5th and 6th, offering a laid back uniquely Southern California summer experience.
The Electric Highway Festival (Calgary, AB) Announces Dates For 2024 Lineup – April 4 -6; Opens Band Submissions and Special One-Day Ultra Early Bird Special
Calgary's The Electric Highway Festival has wrapped up for 2023 and it was a resounding success according to festival organizers. The event took place from March 23, 24, and 25, 2023 at Dickens, with 3 days of music from Canadian bands trekking from across Alberta, British Columbia, Saskatchewan, and Manitoba along with American headliners, Los Angeles' Sasquatch.
Blues Artist David Deacon Returns to Music With Philosophical, Humbly Accepting "Arc Of Life"
It can be very difficult to live life on life's terms, and so Guelph, ON-based blues artist David Deacon gives us a dose of gentle reality on his humbly philosophical song "Arc of Life" – available now.
Paris Paloma's Single "labour" Goes Viral As Rallying Cry Against Misogyny
"labour" is a wild, stirring yet self-contained anthem telling the story of a woman railing against the inequity of labour within heteronormative relationships. With her usual poetic lyricism and beautiful approach to melody, Paris Paloma manages to express a familiar, feminine rage through this folky, dark pop offering. The chorus is a goosebump-inducing protest chant, building to gang vocals which make you feel like taking to the streets. A fantastic play between the wonderfully crafted pop song and underlying themes that work like a battle cry.
Michael – Do LaB at Coachella announces The Glitch Mob, A-Trak & Dave1, Cloonee, Party Favor & Baauer, ALUNA, Mr. Carmack, Flight Facilities, Whipped Cream + more for 2023 stage
Today, creators of the original boutique festival experience Lightning in a Bottle and immersive art leaders Do LaB have announced the artist lineup for their 2023 stage at Coachella Valley Music and Arts Festival this April 14-16 and 21-23. With an ever-evolving interactive stage design and a forward-thinking curation of celebrated musical talent, Do LaB continues to be a core experiential aspect of the globally celebrated festival.
The 2023 lineup includes the return of electronic trio and longtime Do LaB stalwarts The Glitch Mob, veteran Australian exports Flight Facilities, the brand new Dylan & Harry project of party starters Party Favor & Baauer, the team up of Grammy-nominated artists A-Trak and Dave1 for The Brothers Macklovitch, hypnotic live electronic and multi-instrumentalist singer-songwriter duo Giolì & Assia, and bass music powerhouse Whipped Cream.
Skope || Ron Gallo announces book, tour + film (Kill Rock Stars)
Garage-punk artist Ron Gallo has announced brand new west coast tour dates and his debut literary pursuit titled SOCIAL METEOR, due out April 18 (U.S. Tax Day) on Kill Rock Stars. The 106-page book features journal entries, rants, essays, local reviews, interactive sections, graphics and other random nonsense. A companion piece to his latest album FOREGROUND MUSIC out now on Kill Rock Stars, it offers fans a deeper look into the thoughts and mindsets that ultimately became the album.
BOSA Releases Eclectic World-Influenced 'Contrast' EP on Alpha Pup Records
A dynamic and globally inspired EP, Contrast powerfully showcases BOSA's unique sound and style, which blends elements of underground house music with a future-forward, world-influenced approach. A key feature of Contrast is the incorporation of the English, Spanish, French, and Swedish languages into individual tracks. As such, Contrast is aimed to be a global project that transcends language barriers. Fans of underground house music and innovative, genre-defying production are sure to find much to love in BOSA's latest musical offering.
ALT ROCK/INDIE DUO THE MANIC BOYS AND GIRLS CLUB ANNOUNCE SELF-TITLED EP DUE OUT JULY 13
The rising Toronto duo, made up of siblings Bela and Fernando Ferreira, was born out of a desire to escape from the mundane, and instead, form a refuge for misfits. After being raised strict Catholics and shipped off to Portugal to live with their grandmother–a former nun–the siblings decided to run the other way, and refuse to become submissive and apathetic. Enter: The Manic Boys And Girls Club and their forthcoming self-titled EP.
The Secret to Good Acoustics in Your Home Studio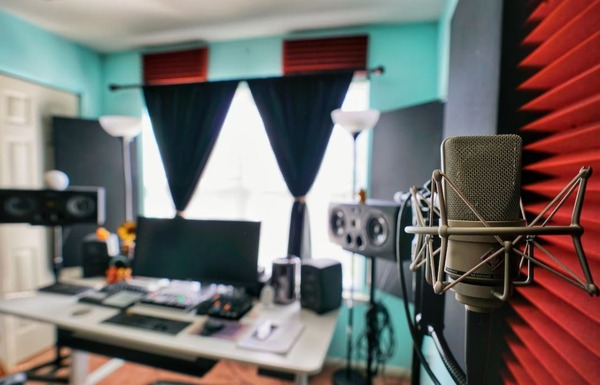 Are you a musician or sound engineer recording in a home studio? If so, then you know that achieving good acoustics is key. Poor acoustics can lead to muddied sounds and poor sound quality, which can be incredibly frustrating. But don't worry—there are some simple steps you can take to improve the acoustics of your home studio.
Insulation and Soundproofing Materials
The first step in achieving good acoustics is making sure that sound cannot escape from your room or enter it from outside sources. This means adding insulation and soundproofing materials to the walls and doors of your recording space. Adding insulation will help dampen noise that might otherwise pass through walls and windows, while soundproofing materials like foam panels or acoustic tiles will absorb any reflected sounds. This will ensure that no unwanted external noises make their way into your recordings, as well as prevent recordings made in the room from disturbing anyone else in the house.
Flooring
Another important factor in achieving good acoustics is the type of flooring you use in your home studio. Hardwood floors reflect more sound than carpeted floors would, resulting in an echo-filled recording environment. Some may prefer this for their recording environment. If so, make sure your hardwood floors are up to date and don't creek. The last thing you need is to step back onto a squeaky floor board. Consider an upgrade by professionals like Rejuvenation Floor & Design if you find yourself in this predicament. If possible, try to add area rugs or carpet runners on top of the existing flooring for even better acoustic results.
Bass Traps and Acoustic Panels
Bass traps are large absorbers specifically designed to absorb low frequency sounds which tend to reverberate around a room much more than higher frequencies do. Bass traps should be placed strategically around the room—in corners and behind speakers—to ensure that low frequencies are properly dampened so they don't overwhelm other elements of your mix. In addition, acoustic panels can be placed strategically around the room to absorb high frequency sounds that might otherwise bounce off walls causing unpleasant echoes or reverb effects. These panels come in various sizes and shapes so it's easy to find something that fits your space perfectly while still providing excellent acoustic performance.
Reducing Background Noise
Finally, it is important to consider any potential sources of background noise that could interfere with your recordings. Start by inspecting all doors, windows, and vents for any potential gaps or leaks that could let in outside noise – if you find any, then seal them off with weatherstripping or other insulating material. You should also ensure that all electronics (e.g., computers) are situated away from microphones so that their fans don't cause interference during recording sessions. Additionally, it is worth investing in some high-quality headphones so that you can hear exactly what sounds are being captured during production without having to worry about outside noise contamination.
Achieving good acoustics takes time and effort but it is worth it for any musician who wants their recordings to come out sounding clear and professional-quality every time! By adding insulation, installing bass traps and acoustic panels around the room, and investing in quality soundproofing materials for doors and windows, you'll be able to create an optimal recording environment without spending a fortune on expensive equipment or professional studios. With these tips under your belt, success will surely follow!
Tales From The East Podcast Celebrates 50 Episodes With Special Series Focused On Female Entrepreneurship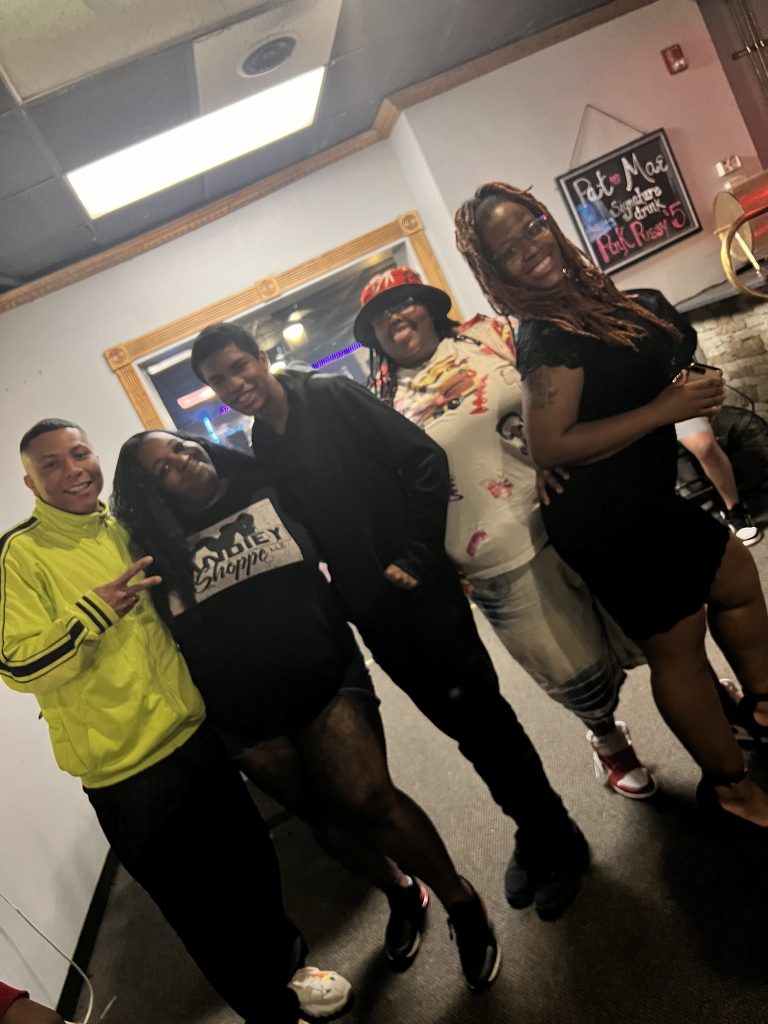 Host Antonio & business owner Thousand Times are networking with movers and shakers in the city as they look to shine a spotlight on business owners large and small. The duo has captured stories from people from all walks of life in just under a year. The podcast which is hosted on iHeart Radio and other major platforms is know for bringing a postive vibe to their interviews. 
To commence the female-focused series of interivews Tales From The East sat down with accaimed author Kandie Marie. Kandie is an accomplishd author who has penned 30+ books and has been on the Amazon Bestsellers list over ten times.
Watch the interview on IG today!
@skopemag news – tuesday – march 28, 2023 @ 2 pm est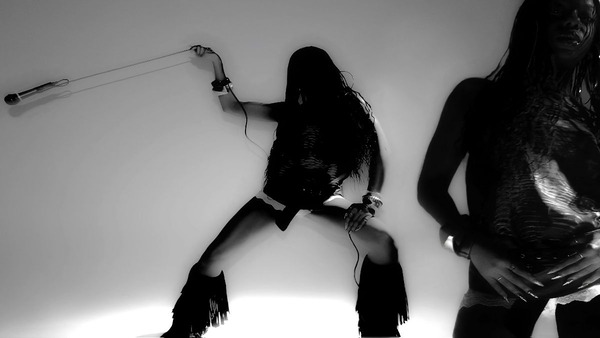 @skopemag news – tuesday – march 28, 2023 @ 2 pm est
https://www.facebook.com/SkopeMag/
https://twitter.com/skopemag
https://www.youtube.com/@skopetv2
https://www.instagram.com/skopemag/
APP – Apple iTunes –
https://itunes.apple.com/app/id1465224822?mt=8
@skopemag APP – Google / Android –
https://play.google.com/store/apps/details?id=hr.apps.n207414718
Support @skopemag –
https://www.paypal.com/donate/?hosted_button_id=3APKAKT8K6ETW
[PRESS] Crossed Keys "Who We Never Were" Premiere
Last month, Crossed Keys announced that they will be releasing a new full length titled Believes In You this Spring and shared the single "Victim Complex." The Philadelphia-based melodic punk group includes former members of Kid Dynamite, Good Riddance, Zolof the Rock & Roll Destroyer, as well as other bands from the PA and NJ punk community. Now they are sharing a new song titled "Who We Never Were" and it's premiering exclusively at New Noise Magazine. The closing track of Believes In You, "Who We Never Were", is a song about survival and sacrifice. Stream it now at New Noise Magazine until it's available on all digital platforms on Friday, March 31st.
THE BETHS share new single 'Watching The Credits' | UK tour dates and festival appearances this Spring / Summer
Today, The Beths present their new single, 'Watching The Credits', and unveil their incredible Tiny Desk Concert, proving once again that they are "one of the greatest indie-rock bands of their time" (Rolling Stone). 'Watching The Credits' is a terrific power pop anthem recorded during the sessions of Expert In A Dying Field, the New Zealand quartet's acclaimed 2022 album. Born out of songwriter Elizabeth Stokes' habit of learning everything about movies without actually watching them, 'Watching The Credits' is Stokes' imaginary view from the director's seat. Their accompanying NPR Tiny Desk performance downsizes their beloved live performance while maintaining their signature thrilling energy.
Afro R&B tribute to Dolly Parton's "Jolene"
Cable Ties announce new album for Merge Records; single/video out now
Australian garage rock trio Cable Ties is excited to announce their new album All Her Plans, due June 23 via Merge Records. Their third album and second for Merge, All Her Plans is the band's fiery statement of renewed purpose, a beacon of furious truth, righteous frustration and tender empathy. The announcement is heralded by the soaring new track "Time for You" and its official music video. Stream the track now at all DSPs.
Andy Stack (Wye Oak) and Jay Hammond (Trippers & Askers) announce their first collaborative album, Inter Personal – Out June 9th on Sleepy Cat Records
Andy Stack and Jay Hammond's Inter Personal is a record of seven meditative electro-acoustic duo improvisations. The tone of the record straddles two worlds — one of glitchy synthesizers and pointillistic drums, and the other of languid, lyrical guitar and droning organ pedals. Each piece is a conversation between two old friends, in a language that draws equally upon electronic, ambient, Americana, Krautrock, and jazz sensibilities. Inter Personal will be released June 9th, 2023 on Sleepy Cat Records.
Jann Klose Music Video "Surrender"
Jann Klose says he and his team took a different approach to creating the music video for his song, "Surrender." "There is always so much going on behind the scenes and we wanted to show that side of things. The process of writing and creating the song and then on to recording and producing a track all the way to the live show is highlighted here. The video starts in my home with Alex Forbes and I writing together. There are scenes recording and reflecting at Studio G Brooklyn with producer Marcus Dembinski and engineer Cyril Putzer, and at music venue Space 54 in New York City with my live band Sam Weber on bass, Pedro Mila on drums and Marcus on keys and guitar."
XASTHUR announce new double-album and release video of title track as first single
XASTHUR are now revealing the video clip of the title track and first single taken from the forthcoming double-album "Inevitably Dark", which is slated for release on June 23, 2023.
The American stylistically highly diverse act instigated by multi-instrumentalist Scott Conner has created a kaleidoscopic double-album that is ranging from acid folk to black metal. Please see below for cover art, tracklist, and further details of XASTHUR's new full-length.
HIGH PRIEST release video single and details of new album "Invocation"
High Priest comment on the album: "This record was a long long time coming", guitarist John Regan writes about "Invocation". "On top of the craziness in the world the last two years, we experienced a lot of changes as a band: PHDs, new businesses, new homes, new cities. Despite all that, we brought all our energy into an album that feels like the best and most complete work we've ever done. 'Invocation' feels like catharsis inside chaos."
Connie Constance Shares "Kamikaze" Featuring Sleaford Mods' Jason Williamson
The original was written after Connie's performance supporting Hak Baker, straight from stage Connie and producers Karma Kid and Adam Kaye (Bondax) went to a studio in Old Street, determined to capture the energy of the gig. The producers barely had a bass line going and Connie was shouting "TICK YES TICK NO there's no in between, they want me to look PRETTY and they want me to look CLEAN" and her feminist anthem was born. Discussing the track further Connie offers: "It's about the western beauty standard women are expected to uphold especially those in the media eye. And also the idea that we're all meant to have it together all the time. It's talking about Amy Winehouse and more recently Caroline Flack and how they were treated by the media instead of cared for in a time of need."
CLOAK Premieres Crushing New Single, "Seven Thunders"
Blackened heavy metal masters CLOAK are now unveiling the crushing new single, "Seven Thunders," which is taken from their upcoming third full-length, 'Black Flame Eternal!' The song can be found along with a lyric video, which was created by CLOAK frontman Scott Taysom, at THIS LOCATION.
DEBBY FRIDAY Shares "WHAT A MAN" Official Video From 'GOOD LUCK' Out Now
In a statement for the video, DEBBY FRIDAY offers this: "The 'WHAT A MAN' music video is loosely based on the famous essay, Ways of Seeing, by English art critic John Berger as well as paintings by the Italian Baroque painter, Artemisia Gentileschi (in particular, her iconic work "Judith Slaying Holofernes").
Valley Queen Debut "Chord of Sympathy" Single/Video via FLOOD, Title Track of New LP Out 4/21, LA Show at Gold Diggers on 5/4
Chord of Sympathy marks a definitive departure from the system Valley Queen was using as a band to write, arrange, and produce music before this point. In the wake of an original band member's departure and a global pandemic, the group was pushed to reroute their roles—instead of sticking to their individual instruments, the trio of Carol, Mike Deluccia, and Neil Wogensen moved around, trying on different hats, sharing them, and reinvigorating the Valley Queen sound in a style newly and truly collaborative.
UPDATED ** THE ALARM reaches the summit in new video "Whatever" (inspired by John Lennon)
"Whenever I've been in hospital, I have projected my imagination towards recovery and the mountain summit has always been a place I aspire to get to as a sign of recovery," says Mike Peters, vocalist/guitarist of THE ALARM who release their new single and video "Whatever" today, March 28, 2023. The video, which shows him hiking up a mountain during a snowstorm, is symbolic of his struggle to make it back to good health, as Peters continues to rebound from a serious leukemia relapse in 2022. "If I can get back to the mountaintop, I'll know I am on the right track."
Lou Phelps Can't Get Ahold of Himself in "White Flower"
With a danceable aesthetic and a natural-born musicality, Lou Phelps approaches his craft with a rare sense of lucidity. Grappling with a love affair that could either be his downfall or his saving grace, the multi-talented artist shares his new video single, "White Flower." Anchored by a house-inspired instrumental with a hypnotic bassline by producer STWO, the track finds Lou feeling the gravitational pull of a new lover as he struggles to decide whether to escape its grasp while he can, or let himself fall: "You want it, I want it/But I'mma need you to make it clear for me/Is it love, or you just horny/I just need to know if I'm wasting my time again."
80's Sci-fi Horror Meets Twisted Fantasy Day Dream // New Single
NABIHAH IQBAL SHARES NEW SINGLE AND VIDEO "SUNFLOWER" FROM FORTHCOMING ALBUM 'DREAMER' OUT 28TH APRIL ON NINJA TUNE
'Sunflower' is the new single from Nabihah Iqbal, marking the second track to be shared after recent shoegaze inspired single "This World Couldn't See Us" from her long awaited new album 'DREAMER' (out 28th April on Ninja Tune). The new track, inspired by a William Blake poem and "about those who die young and leave their art behind" comments Nabihah, arrives alongside an official music video directed by Luh'ra, shot in South Africa earlier this year.
Aaron Dessner-collaborator Hannah Georgas shares "This Too Shall Pass" / Signs To Real Kind Records
Homeschool (Tom D'Agustino) Announces New EP, Shares "Loving You To Death" Single via Under the Radar | 'Just Now' EP Out May 19
It has been a tumultuous year for Homeschool, the solo project of NYC singer-songwriter Tom D'Agustino (he/they). As a newcomer to life as an independent artist with unfettered control of the creative process, Homeschool has spent the past year experimenting with music and masculinity, inching closer to what they feel is an "authentic" way of being in the world. As a newcomer to acting, D'Agustino is reveling in the opportunity to explore the worlds of different characters, to "experiment with who I'm able to become," he says
Rayne Storm Drops "JUMP" Ft. Cam'ron!
​Rayne Storm is back with his new anthem "Jump" featuring Harlem legend Cam'ron​. The high energy track serves as the first single off his upcoming album "Audiocity II". The production by Sentury Status is reminiscent of the classic Dipset sound that made the group a staple in New York City. Cam'ron delivers with his trademark flow while Rayne taps into the vibe dropping 2 verses that make it feel like Harlem is back in its prime.
With summer around the corner, "Jump" is certain to help those uptown streets heat up. Any fan of The Diplomats should be sure to check this banger out immediately!
Dolo Tonight & MICO Share Playful New Single "Do Better"
LA-based singer/songwriter Dolo Tonight twists convention and catchy choruses into an intoxicating, sun-soaked blend of indie, alternative and rock. Today he shares a new single with friend and collaborator, MICO, titled "Do Better" — an indie-pop tune with dreamy guitars and upbeat energy juxtaposed with a dark storyline. Painting the picture of a man who negotiates with the devil, Dolo and MICO swap verses taking on the distinct POV's of each character.
Roy Rosenfeld releasing three track 'Simi EP' on Lee Burridge's All Day I Dream
Tel Aviv-based producer Roy Rosenfeld is excited to announce the release of his latest EP, Simi, out March 31 via Lee Burridge's All Day I Dream imprint. Showcasing Rosenfeld's unique blend of melodic house music, the three-track EP is sure to captivate listeners with its intricate rhythms and ethereal sound.
Saskatoon's DESPITE THE REVERENCE Question Existence Trough "Human Obsolete" Off "Stress Of Evolution" Out April 2023
Despite The Reverence, hardened by the cold climate of Canada has been pumping out heavy albums for over a decade now and at last, has another full-length album to add to its discography. "Stress of Evolution" consists of 12 tracks full of melodic riffs, groovy bass lines, and thundering drums that you'll feel in your gut. So far, they have released four singles which show a wide variety of techniques they have honed in their years together. Now, the single "Human Obsolete" is ready for ears.
STRETCH Releases New Single "FLAVORTOWN" featuring Black Oxygen to all major platforms!
STRETCH has appeared on dozens of hit television programs like: Food Network's Diners, Drive-Ins & Dives, Guys Big Bite, Cutthroat Kitchen, Guy's Grocery Games, Travel Channel's "Pizza Paradise", Spike TV's "Bar Rescue", Animal Planet's "Eating the Enemy", Discovery Channel's Monster House, Destination America's BBQ Pitmasters, PBS' BBQ with Franklin, BIG BAD BBQ Brawl, Man VS Food (Casey Webb), and multiple appearances on ABC's Extreme Makeover: Home Edition.
TRESPASS: NWOBHM warriors release new video "Blackthorn"
VHS Announce Fantasy Fueled Album Quest For The Mighty Riff
Since 2015, Canadian barbarians VHS have been a prolific force in the death metal underground. Inspired by the sleaziest films on celluloid, their albums have been conceptual odes to blood-soaked niche genres. By the power of Grayskull, VHS and Wise Blood will release Quest for the Mighty Riff on May 19th, 2023. Until then, polish your broadswords and ponder your orbs and get ready for the year's craziest and most shamelessly fun death metal record.
NIGERIAN BREAKOUT PHEELZ ROUSES ROMANCE IN MUSIC VIDEO FOR NEW SINGLE "PHEELZ LIKE SUMMER"
decker. Announces 'Ouroboros' out 6/9/23 + shares "Sea Change"
Along with the announcement of Ouroboros, decker. shares the latest single, "Sea Change," along with a music video. "Sea Change" presents the album's most tender and intimate moments, which bring a ray of hope amidst the storm of blaring urgency which the album builds to.
ILLUSIONS OF GRANDEUR – new single "Upon My Life"
Janna Pelle to Release "Janne," Fusing Lady Gaga + Tame Impala
Sludge Outfit FALSE GODS Release New Single "0% Success Rate"
Vocalist Mike Stack comments "Lyrics like "a puppet of nightmares and failures and filth with nothing but shame to hand out" kind of gives you a glimpse into what our newest single is all about. The main concept behind this song lyrically was to bring forth a constructive way to exercise my self-loathing"
ROB GRANT RELEASES NEW SINGLE 'POETRY OF WIND AND WAVES'
opulent soundscape creator Rob Grant releases his new single, 'Poetry Of Wind And Waves', out via Decca Records. It is the second single to be taken from his upcoming debut album, Lost At Sea, following the release of his debut single 'Setting Sail On A Distant Horizon' which was released last month. Lost At Sea is out on Friday 9th June.
TRAPPED IN THOUGHT Release New Single "Exposed"
Ontario metalcore band TRAPPED IN THOUGHT have revealed their latest single "Exposed" featuring Jon Howard of IMONOLITH. The song is from their upcoming EP For Those Who Never Came Home, which will be released on April 21 2023.
Regina Ferguson Presents "Canyon Town"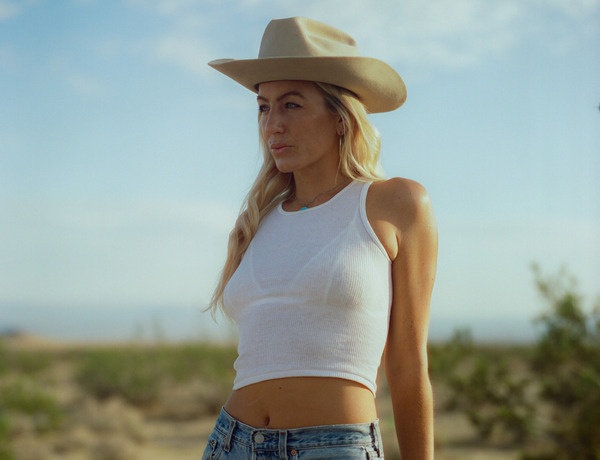 Summer nights spent alone in Montana, evening descends on the vast sky and the moon gives hope to a lonely heart. In Regina Ferguson's stunning new single "Canyon Town" she carries this sentiment as her lyrics go beyond lonely reflection and she depicts a wide-eyed, magnetizing exploration of love. She sings of a winding river in a picturesque canyon and of moments made sweeter and more profound by the company of cherished loved ones. Truly, "Canyon Town" is more than a mere ode to the beauty of nature; it is a love song that celebrates the harmony and joy shared between two kindred souls. The sinuous twang of steel guitars adds to the authenticity of her country sound, while the gospel influence felt in the classic music of Willie Nelson adds a unique touch to her Americana style.
"Canyon Town" is the third single off Regina's debut album. It showcases her personal journey and the strength of her songwriting as she reveals elements of nature in her refined and relatable music. It's no wonder that Regina Ferguson has become a rising star in the Americana and country music scenes of Southern California.
Mara Whitehead's striking visual interpretation of "Canyon Town" serves as a captivating complement to the song's unpretentious grandeur. Set against the rugged, awe-inspiring terrain of California's desert, Regina Ferguson wanders barefoot through the shifting sand dunes, strums her guitar in front of a towering redwood fence, and wades into a glassy lagoon with her lantern resting on a rock. All the while, a pair of dancers – Ryan Lee and Ryan Green – gracefully traverse the hills behind her, mirroring the profound sense of awe and respect that the environment awakens in the singer. As they move in flawless synchrony, they not only establish a deep connection with the earth and the sky but also with each other, emphasizing the value of shared experiences.
Follow Regina Ferguson:
http://reginaferguson.com
https://www.facebook.com/ReginaFergusonMusic/
https://twitter.com/reginafergmusic
https://www.instagram.com/reginafergusonmusic/
@skopemag news – tuesday – march 28, 2023 @ 9 am est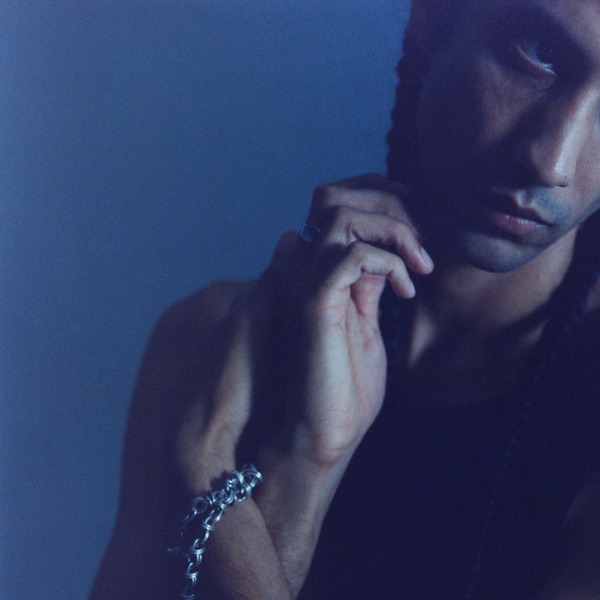 @skopemag news – tuesday – march 28, 2023 @ 9 am est
https://www.facebook.com/SkopeMag/
https://twitter.com/skopemag
https://www.youtube.com/@skopetv2
https://www.instagram.com/skopemag/
APP – Apple iTunes –
https://itunes.apple.com/app/id1465224822?mt=8
@skopemag APP – Google / Android –
https://play.google.com/store/apps/details?id=hr.apps.n207414718
Support @skopemag –
https://www.paypal.com/donate/?hosted_button_id=3APKAKT8K6ETW
[Video Submission] Benny Holiday ft Bubba Sparxxx – American Dream (prod. by Snowgoons)
The Carolina Messiah aka Benny Holiday strikes again with the south legend Bubba Sparxxx and support by Jupiter May & Kilo Fresh.
'American Dream' sounds quiet different than the usual Snowgoons production but in a very good way. This song rounds up the whole Benny Holiday 'Carolina Messiah' album and puts a different light on the project.
Video Submission: Cuban Pete and BoFaat – The Return ft JabbaThaKut
Following up the first single 'Teamwork' with rhyme partner Krumbsnatcha, 'The Return' is Cuban's first solo single off his upcoming album 'The Year Of The Rabbit' produced by BoFaat.
Finnish electronic artist Detalji shares new single 'Keep Me Alive' ahead of debut album release this Friday
Today, Finnish electronic artist Detalji has shared new single 'Keep Me Alive', ahead of the release of their forthcoming debut album, Truly, which is set for release on March 31st. Truly is a simultaneously nostalgic yet forward thinking love letter to club culture, joy and queer love, influenced by trance, early 90's rave and 80's pop.
Rock band THE HU to perform unique concert in the Metaverse
THE HU are the first Mongolian band ever to take their music into the Metaverse. Throughout the show, fans will experience a virtual world created by METAFORCE that highlights THE HU's home country of Mongolia, including the band's signature style of hunnu rock which uses traditional instrumentation, throat singing and singing entirely in the Mongolian language. Alongside the concert itself, viewers will also be able to access an interactive game as well as a detailed 2D storyline.
Peggy Seeger releases new version of 'The First Time Ever I Saw Your Face' out now
Peggy Seeger IS the Face of 'The First Time Ever I Saw Your Face'. Now 87, she's reclaiming the song with a new version of her own, reflecting as an older woman over a lifetime of love and loss. The track – originally written for & about her by Ewan MacColl – has been covered over 1000 times to date, including iterations by Elvis, Johnny Cash, Shirley Bassey, The Killers, George Michael, Miley Cyrus, Marlon Williams & James Blake, alongside Roberta Flack's GRAMMY-winning, #1 charting version. Peggy's new recording of 'The First Time Ever I Saw Your Face' – recorded with her two sons by Ewan, Calum & Neill MacColl – is now available on all platforms from here, with the new video streaming from here.
Psych Doom act Cavern Deep Announces New Album, Unleashes New Video
The second album is called "Part II – Breach" and is a continuation on the concept of the first album and features Susie McMullan of Brume, Johannes Behndig of Sarcophagus Now and Thomas V Jäger of Monolord(On the bonus track).
The first single "Primordial Basin" is out now and the full album will release the 14th of July. Pre-orders for the vinyl and the Digipack CD is now available through Bonebag Records and the Cavern Deep Bandcamp.
Danish cult legends HOWL BABY HOWL are set to return after a decade away with garage rock infused new album 'Heavy On The Tongue'
Thrash Metal Force MASS CRYSIS Release "Fit of Nerves" Lyrics Video; New Album "Imposing Truck" Out Now
To celebrate the release of their new album "Imposing Truck", released on March 10th by The Goatmancer Records, Italian Thrash Metallers shares "Fit of Nerves" Lyrics Video, which is available here:
TANKZILLA: rock out with new track "Wrong Place"
Eindhoven-based stoner swamp boogie rockers TANKZILLA (with members of Peter Pan Speedrock and Wolfskop) share their new track "Wrong Place" courtesy of The Sleeping Shaman. Their debut album "TankZilla" will be released on May 19th via Heavy Psych Sounds.
PRESS RELEASE: Miink returns with new single!
British singer, songwriter and producer Miink, shares a haunting new version of lead track "Paper Doll", taken from his last album release Notice Me; an ambitious and commendable project that addresses the Atlantic slave trade and it's impact on the cultures that were uprooted.
The Cheap Thrills release video for new single 'Reborn'
Self-made Liverpudlian indie band The Cheap Thrills have released the video for their new single 'Reborn'.
The video echoes the reflective track as the band perform the song among polaroids capturing pivotal moments throughout their career and lives. 'Reborn' is an anthemic track which finds the award-winning band rising like a phoenix with larger choruses, brighter riffs and wittier lyricism than ever before.
French Post-Noise Quartet COSSE Announce April/May 2023 UK Tour Dates
Paris, France post-noise quartet Cosse are delighted to announce a run of April/May 2023 UK headline tour dates as part of their spring EU live schedule.
To give fans a taste of what to expect from their live show, the band have released a live session video for their track 'Tangerine', a deep cut from their debut album It Turns Pale which is out now via NMAS.
The Pocket Gods – Nobody Makes Money Anymore
World record breaking indie band The Pocket Gods have made a film about their campaign for fair royalties from Spotify.
The film is called Inspired The 30 Second Song Movie and is out now on to watch for free on their Youtube Channel:
GRANDE ROYALE Release New Album Welcome To Grime Town
Welcome to Grime Town is the sixth album by Sweden's GRANDE ROYALE. Picking up where their 2021 album Carry On left off, the group now returns with 12 studio recorded cuts. With GRANDE ROYALE's signature blend of energetic Scandinavian garage rock and catchy songwriting at its core, the new material displays what the Swedish four-piece does best; straight forward, melodic, and explosive rock music. The new album features vocal performances by every member of GRANDE ROYALE, adding layers, depth, and variety throughout the record. Welcome to Grime Town is out now via The Sign Records.
ATAVISTIA Release "Ethereal Wander" Lyric Video (Featuring Vincent Jones of AETHER REALM)
Trisha and Thara Release New Single 'Out of the Dark'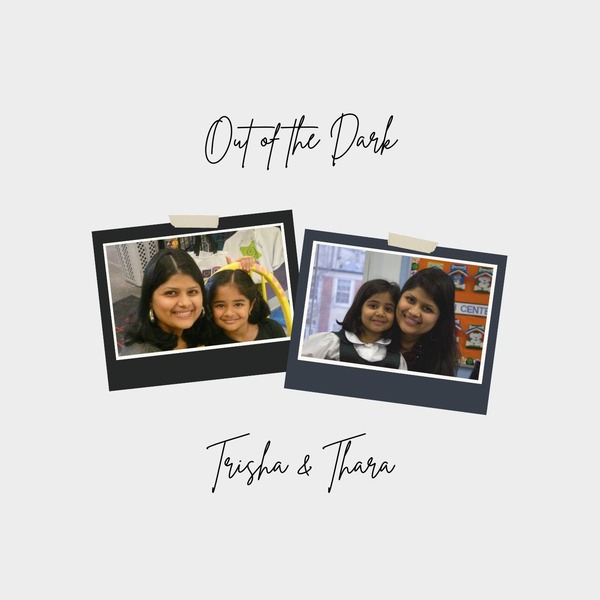 If there's something teenagers can use more of, it's real representation in the media through actual teenagers. There are plenty of shows, movies, and content aimed at their demographic, but the material feels a lot different when it's written by a writers' room of a dozen middle-aged men than it does when it's coming from a group of their peers. Arriving just in the nick of time, "Out of the Dark" by Trisha and Thara is here to save the day! It's a song that the up-and-coming sister duo wrote for their mom's birthday, but after a listen, you'll find that there's much more to it than that.
https://www.instagram.com/trishaandthara/
Trisha and Thara are no strangers to being vulnerable in public. In addition to releasing a track as transparent and earnest as "Out of the Dark," the sisters have been steadily releasing music for the last three years while still going through high school! The shared load of focusing on a music career while making sure you get to homeroom on time is a unique experience, but above all else, it's allowed the duo to write from a genuine perspective, and their lyrics are something that teenagers can definitely appreciate. The chorus on "Out of the Dark" is something specific that feels aimed at the singer-songwriters' peers: "When the world came tumbling down, you turned my life around. When I was falling apart, you pulled me… When you saw me broken down, you helped me off the ground. When I felt like tapping out, you pulled me… out of the dark." It's a powerful chorus and one that feels written by and for teenagers with a lot on their minds.
Digging into the history of sister-based musical acts such as Wendy and Carnie Wilson of Wilson Phillips, and Ann and Nancy Wilson of Heart, there's a well-established bond in music that allows family groups to perform music from a place some bands can never reach; using this bond to then dig into the process of writing a song for a mother feels like such a deep connection, and the outcome is a genuine, emotional success. Focusing the song's instrumental on piano and strings is a great method, as the sensitive composition, produced by the talented Janos Fulop, complements the sisters' voices and lyrics to perfection. It's never fully grasped that "Out of the Dark" is the byproduct of a duo as young as Trisha and Thara are because the single is so effective and emotionally evocative, but the reality of the track is a powerful one.
Young talents in the world deserve to be nurtured and the end result of "Out of the Dark" shows that Trisha and Thara's mom is a real one — allowing her daughters the creative freedom to create something as beautiful as this single is a huge flex, and hopefully, the song opens more doors for kids wanting to pursue similar creative outlets. There's no replicating honest music from younger audiences, so seeing young musicians come out and pull something like this off is a joy for everyone involved!
Brent Musgrave
Florencia & the Feeling shares musical magic on new album "Birthday"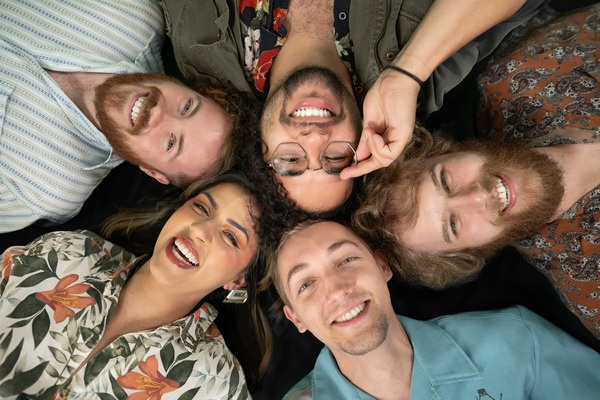 Johnson City, TN-based pop-funk fusion band Florencia & the Feeling has just released a glorious new album, "Birthday," and lead singer/rhythm guitarist Florencia Rusiñol sat down with @skopemag to talk about the music, full of four-part harmonies, hints of jazz, and Latin roots.
@skopemag: Hello! Tell us about your new album, "Birthday."
Florencia: It's our debut album as Florencia & the Feeling, a representation of our collective influences as a band, and it encapsulates our live sound and the energy we bring to our live performances. Most people find themselves grooving at our shows, so we wanted that to be the case when they listen to the album.
@skopemag: How did you gather these songs together?
Florencia: In our catalog of finished and unfinished songs, these were the ones that we felt were the best representation of us. Thematically, many of them were written after a break-up of mine, but we also included songs about life after love. I learned a lot about myself after the end of that relationship, which is in the lyrics of songs like "Meant to Be" and "Three Steps," and I vowed to spend time cultivating my life afterwards, making it how I wanted it to look – filled with love of friends, family, and music. The kind of "rebirth" I experienced, coupled with it being our debut album, is what gave the album the title "Birthday."
@skopemag: The song "Meant to Be" is awesome. What inspired it?
Florencia: "Meant to Be" was one of the first songs I wrote after that relationship ended, so it has a lot of raw anger and regret, but there is also acceptance in saying that no matter how hard I believed and tried, it wasn't meant to be. It dives into learning to live without that person but reaching the understanding that it's for the best.
@skopemag: Who are your musical influences?
Florencia: My favorite thing about this band is that we have a wide range of influences, including Stevie Wonder, Lake Street Dive, Sammy Rae & the Friends, Vulfpeck, Jamiroquai, Grateful Dead, The Doobie Brothers, and many more.
https://www.instagram.com/florenciaandthefeeling/
DAN RUSSELL Releases "BEFORE THE GUNS"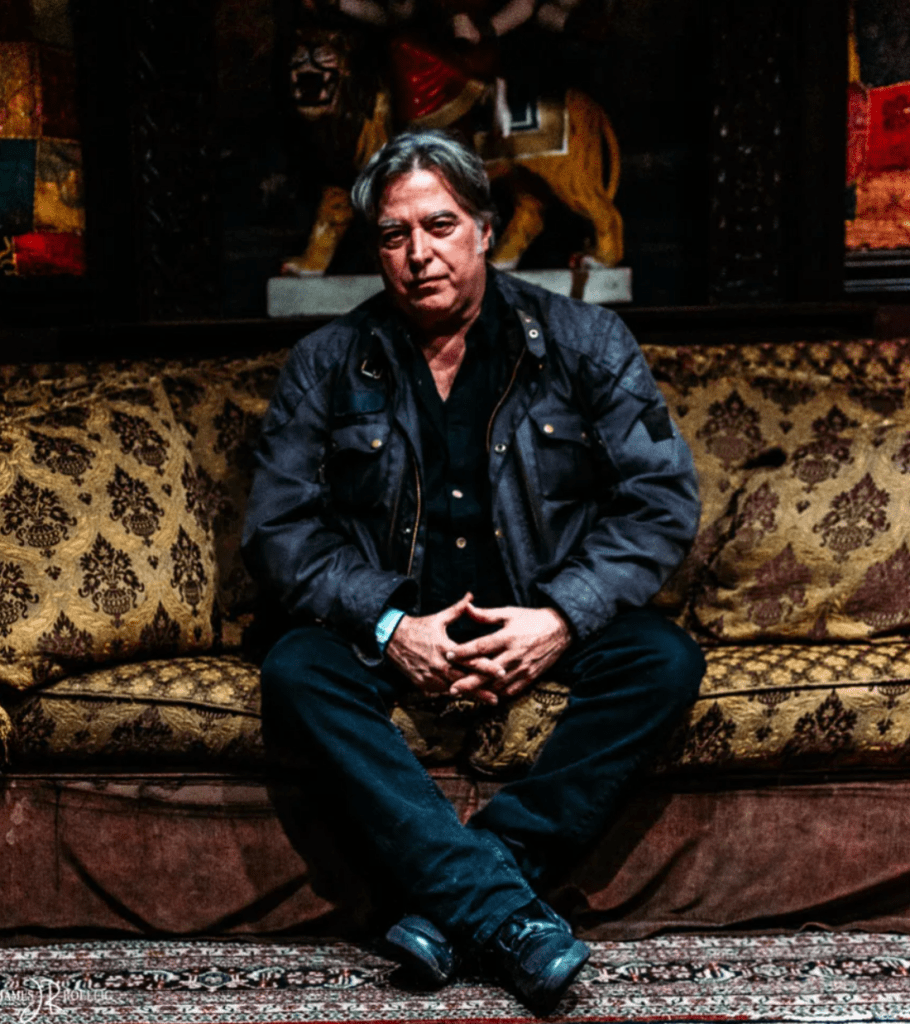 The fiery, comet-like passions of early years flash brightly across adolescence, rarely penetrating as brightly into older age. But, persevering even through the longest and strangest trips, the echoes of that devotion can be felt till the end. Available and poignant still to those who care, the embers of love and art remain tangible and accessible.
Dan Russell: the artist manager and advocate, concert promoter, producer, creative collaborator, video and film music supervisor; has helped launch a thousand ships (well, maybe just a few hundred!) throughout his lengthy resume. As the critical aide-de-camp to dozens of aspiring artists and proven superheroes, it seems he's always been in demand through a voluminous 35-year professional career. Is it because he sensed the needs of his 'client' and 'the project' with such zeal and focus that his friendship and trust inevitably elevated what could have been a mere business liaison? Russell's reputation in music circles is one of a man willing to stand unwavering in the gap.
That commitment led to decades of work with The Call and it's lead singer Michael Been, Mark Heard, U2, Black Rebel Motorcycle Club, Sam Phillips, Andy Pratt, Bruce Cockburn, Switchfoot, Robin Lane, The Vigilantes of Love, Ramona Silver, Rachel Taylor, The Violet Burning and more. In 1998 Russell co- founded Soulfest, the first New England social justice music festival which has become an annual event attended by many thousands.
However, in "those younger days," he wasn't a 'business dude' at all. After high school, as a singer and guitarist, Russell's great pastime became songwriting. "It was just a cathartic exercise. I'd get together with friends, and we would share our songs. We had a desire to convey our thoughts to music and it was fun." But over time, his solo voice submerged, supplanted by writing collaborations, productions, or projects that came his way. "I would befriend or get close to artists. They'd say something like, 'Hey, I just recorded a record for a label; do you know how I can get a band?' So, I'd push my stuff aside and work on their projects."
But, the desire to return to that earlier role, writing and performing his own work, never abandoned Russell. The 'echoes' kept dragging him back until finally, Russell deemed one important collaboration or promised business commitment to be the last one. Then, with official duties forestalled, the guitars came out of their cases and studio time was booked to record a series of his personal songs, the cryings of his own heart.
Working with a small band including his son Jesse, producer and guitarist Michael J. Pritzl, plus Rachel Taylor and Ramona Silver on backing vocals; Russell approached the sessions for his first solo album, Feel the Echoes, as a rare gift of time given to himself. "Life is a sacred adventure, a journey, and it was my time to do this," he relates. "People who are sixty have, like, 12 records out; I've got one! We'll give you the senior discount for the duration!"
Kidding aside, the songs on Feel the Echoes are expressions of Russell's deepest heart and experiences. "If you're only looking at what's trending now and writing a song from that, it's just exploitive. I'd be lying," he explains. "The authenticity comes from the fact that it's me; but you and I are not so far from each other. It's autobiographical and reflects a journey that did not start a minute ago. My ego won't support a hoax."