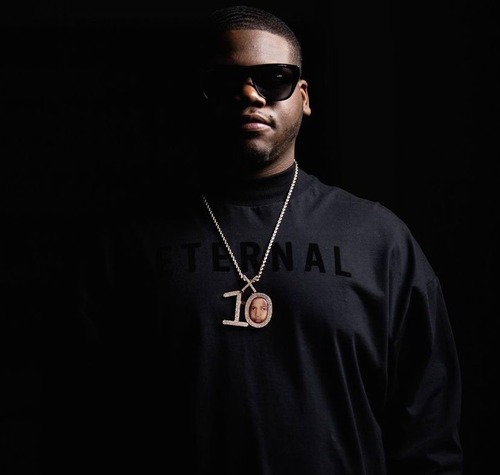 Pound Boy, an extraordinary rapper hailing from Detroit, is revolutionizing the music industry with his unparalleled Detroit trap sound. Pound Boy's unwavering love for music blossomed during his early years, with his father and cousins already engrained in the vibrant music scene, serving as his unwavering source of inspiration.
Pound Boy boasts a creative process that is both simple and wildly effective. Upon entering the studio, Pound Boy handpicks a beat and carries his lyrical journey unswervingly from start to finish. His unequivocal commitment to authenticity, cherishing his unique style and sound, has propelled him confidently into the limelight.
In a heartfelt message to his dedicated following, Pound Boy expressed profound gratitude for their unequivocal support and vowed to consistently deliver enriching musical experiences. He firmly believes that nurturing the connection with his fans is the key to his success. In the circumstances where a musical career were not his path, Pound Boy would redirect his entrepreneurial ambitions towards a different venture.
With sights set on an exciting future, Pound Boy plans to tantalize his audience with fresh releases every week while actively seeking innovative avenues to propagate his music. Pound Boy, an ardent advocate of the internet's transformative influence, acknowledges the immense opportunities it has brought for talented newcomers such as himself to be discovered.
Pound Boy eagerly anticipates the chance to collaborate with fellow artists, seeking to explore uncharted frontiers of sound and genre. In response to a question about the most influential advice he's ever received, Pound Boy emphasized the importance of patience and unwavering trust in the process.
Stay on top of Pound Boy's latest creations and upcoming pursuits by following him on Instagram at https://instagram.com/poundboy313