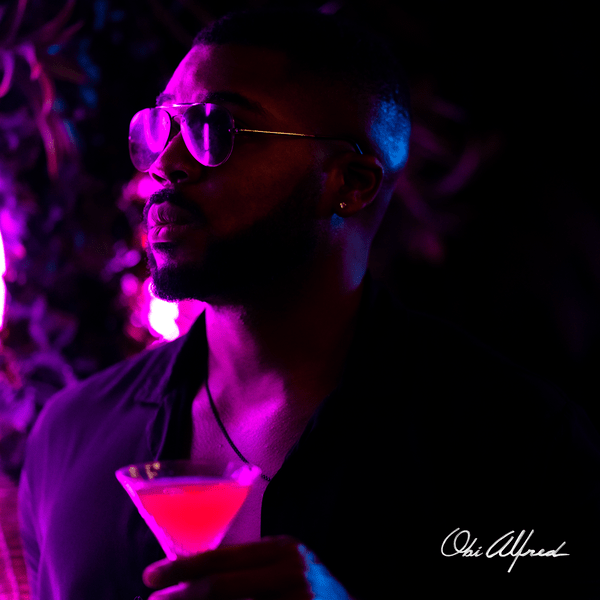 A glimmering, late-night afterparty vibe rolls through on Obi Alfred's elegant "Get It (feat. Jemma Webb)". Lyrics have poetry to them. Full of an uncanny sense of love, they come together beautifully. R&B, soul, hip-hop, and pop all get blended through his distinct vision. Production proves to be flawless, for the sound is silky smooth. Best of all, the very centrepiece of the entire thing, comes to those vocals. Honeyed, his voice has a tenderness about it, one that feels just right.
From the very first moment, he holds nothing back. Grooves grace things quickly. Evolution works wonders. He has a degree of restraint with each word. Yet the verses play off each other in bright, brilliant blooms of color. Beats have this subtle hue about them, making sure not to overstep. Much of the song revolves around balance. While there certainly is a yearning to it, it has an affectionate tone, as if a relationship needs to get to the next level. Throughout the piece, he ensures that the bass continues its plush radiance. Melodies waft on, perfectly punctuating the power of each word. Chords virtually glow, for there is that sense of endless opportunity. Along with Jemma Webb, this back and forth, the will they or won't they aspect, further sells the sense of slight tension.
"Get It (feat. Jemma Webb) reveals in exquisite detail, proving Obi Alfred is a skilful storyteller.
Listen on Spotify:
https://open.spotify.com/track/02mF2AkjLAqTLrq8Zm0ES3?si=e8cab3ce3a9449c9
Connect on Instagram:
https://www.instagram.com/obialfredx/
Website:
https://www.obialfred.com/