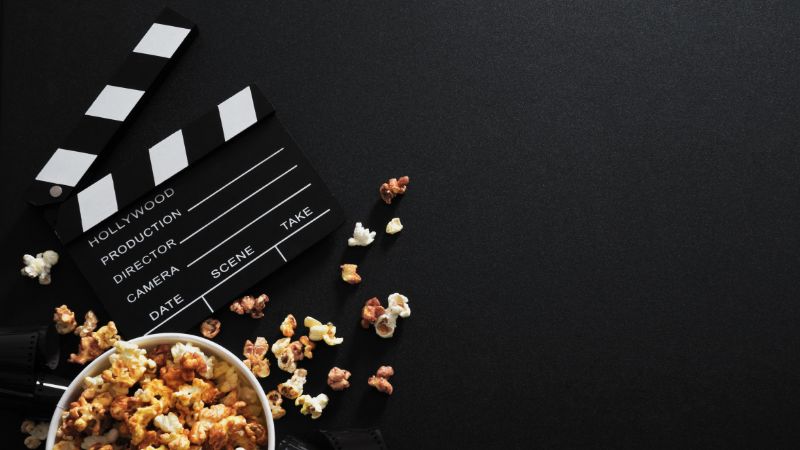 Gambling is one of the most scandalous areas of our life. People keep arguing about the positive and negative issues of gambling, while the authorities can't reach an agreement concerning its legality. And still, gambling has always made people excited and nervous. The main pro of it is dozens of movies devoted to the industry of gambling. Many of them became legendary and even those who are against casinos had to admit it.
It's always a question of whether we can see all the truth in movies about gaming facilities. Can we really read people's faces or win the casino? There're many myths connected with films devoted to the industry and featuring famous destinations. In our article, we'll tell about the most prominent wrong beliefs about gambling houses.
What are Casino Movies Devoted to?
The theme of gambling is one of the most interesting for both plain people and gamblers. Such films allow feeling adrenalin, give ground for an amazing plot, and demonstrate diverse emotions and feelings.
The majority of movies are devoted to table games. They feature:
Poker

Blackjack

Roulette

Bingo

Lotteries

Pokies (rarely).
The heroes might be punters, croupiers, waiters, and even robbers, while the films might be created in various genres:
Action

Comedy

Romance

Thriller

Drama, etc.
It's due to various issues brought up by the creators. There're films, which tell about the life of problem gamblers, poor people, robbers and cheaters, smart educated mathematicians, guys blindly in love, spies and secret agents, or just lucky punters who managed to win the casino. Besides, such films take us to various popular destinations – Las Vegas, Atlantic City, Chicago, New York, etc.
In addition, such movies discover the atmosphere of various time periods by creating wonderful pictures, carefully selecting awesome authentic costumes, and adding pleasant soundtracks.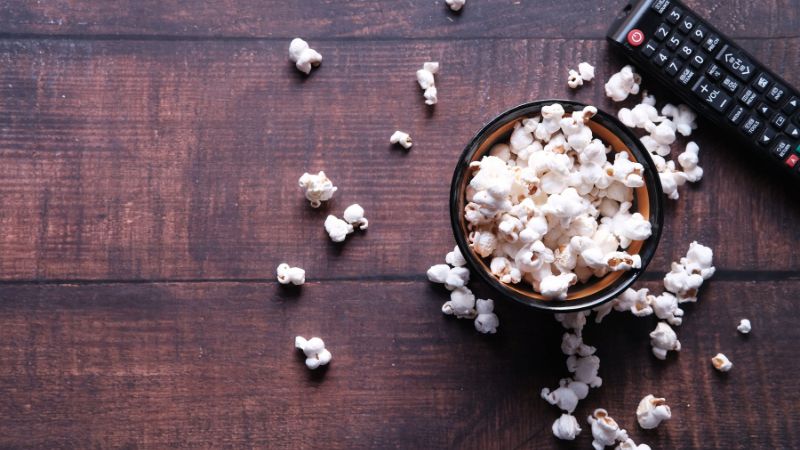 The Best Films
There have been so many movies devoted to gambling throughout the history of cinematography that it's almost impossible to watch all of them! However, everyone should know the most prominent films, which managed to make a mark in the minds and souls of people. Let's observe the top casino-based movies of all times: 
| | | |
| --- | --- | --- |
| Film | Year of release | Description |
| Ocean's Eleven | 2001 | The film tells about a group of people who decided to organize a casino robbery. It features famous actors, such as B. Pitt, J. Roberts, and others. It's an exciting blockbuster, which brings lots of fun. The movie became a basis for several sequels. |
| Owning Mahowny | 2003 | It's an amazing movie based on a true story. A simple banker who started gambling went too far and owned lots of money without any chance to give it back. The film demonstrates the issue of problem of obsessive gambling and what it might lead to. |
| 21 | 2008 | It's one of the best films devoted to blackjack. It features a group of talented MIT students under the guidance of their professor. They visit various casinos and work as a team to win them. The movie will demonstrate what people can reach and what big money and bad luck can do to them. |
| Rounders | 1998 | The movie is about poker and is called a real masterpiece. You can see underground poker tournaments, serious problems of the main character, and the issue of poker in general (before it was mainstream). Amazing acting completes the perfection of the movie. |
| Casino | 1995 | The film will open an old Las Vegas of the 70s. You will see gangsters, mafia, and a plain guy in the center of the plot. The movie has a perfect cast, which is supplemented with the talented work of Scorsese. |
Top 10 Mistakes
Even the most talented people can make mistakes. Surely, it doesn't mean they don't know certain facts. Sometimes, inaccuracy in casino films is created wittingly. Thus, the creators can make a movie more beautiful, dramatic, interesting, and possibly, understandable. They create a work of art, not a documentary. And still, let's observe the top things movies get wrong about gambling:
A punter will be beaten for counting cards. This issue is featured in many films. And the characters always have serious problems. However, real life is a bit different. In fact, even if you're perfect at counting, you're unlikely to win millions (like it's shown in films). Besides, the guards are not hired to beat punters.

Arabs are villains. It's not true at all. Such an image of Arabs is supported by acts of terrorism. But it's wrong to consider all of them bad guys.

Sound of a shot. When we watch a movie, we first hear the sound when someone is shot. But in reality, we should first see a person falling down and only then hear the sound. It's just physics – the bullet is very fast.

Gaming facilities are run by criminals. Today, they are owned by wealthy people. And it doesn't make them criminals.

It's easy to win in roulette. It's a game of chance, so to win, you need luck. Besides, there're many rules to understand and odds to memorize.

You can take guns or drugs to the casino. The guards take care of security, so you will be examined and possibly sent to prison.

Thugs are hired by casinos. It might have been true in the past when the majority of gaming facilities were run by the mafia. Today, every employee is checked carefully. And casinos don't hire anyone to beat players.

Too many lucky poker hands. When watching a film, we can see many people with a royal flush and other high combinations. In fact, the possibility of such combos simultaneously is very low.

All gaming houses are glamorous. Some of them are (for instance, in Las Vegas). However, there're many venues for plain people, which look very ordinary.

Definite games suit certain types of people. It's a wrong concept that, for instance, only elderly people can play bingo or something like that. In fact, people just choose what they like. And many people in their thirties adore Bingo.
Conclusion
Real gaming facilities are not as dangerous and luxurious as it's demonstrated in movies. There're many misconceptions created for the sake of an interesting plot. However, it's still better to prepare before visiting a real-life casino. Play, for example, at a few casinos online in Australia. Train and take a real challenge in one of thousands of gaming clubs across the world.