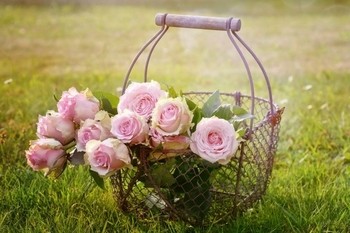 The modern lifestyle causes a lot of stress such as work deadlines, daily commute, and relationship problems. Dealing with them on an everyday basis can be quite challenging that takes away so much of energy. If you can't afford the expensive therapy sessions, then affordable flowers are the natural way of handling the stress that evokes the feelings of love, compassion, and enthusiasm. Flowers have the magical power to lift up your spirits and brighten up your mood when you need it the most.
Here are some useful tips to help you reduce stress in the company of flowers.
Keep Flowers near Your Bed
Place a small arrangement of flowers or flower vase next to your bed so that every day you wake up to the beautiful blooms that set the tone for your entire day. Vibrant flowers will make you feel energized and fill your life with positivity on the days when you don't feel like stepping out of your house.
Take the Rose Bath
The velvety and soft petals of roses immersed in a bathtub will offer a luxurious bathing experience. They will have a calm and soothing effect on your senses and also act as a beauty routine. Do it once in a week with soothing background music and scented candles for a relaxing and refreshing experience.
Grow Flowers in Your Garden
Growing flowers in the garden not only enhance the beauty of your house but also prove to be beneficial in reducing stress. Taking care of flowers helps you to focus on gardening and offer a deviation from the life issues. It offers you the chance to put your creativity to some good use and act as a stress management activity. You can request online flowers delivery at your home by placing an order at the florist shop.
Include Edible Flowers in Your Diet
There are a number of flowers that are edible in nature and taste delicious. You can add them to your food, drinks, desserts, and salads to enhance the taste which also offers several health benefits. Or if you want, you can prepare your tea using these edible flowers to get rid of the whole day tiredness and enjoy the calm and relaxing evening time with your partner.
We would suggest you incorporate flowers into your daily life to keep the spark of happiness and freshness alive. Their mesmerizing visual will brighten up your mood and leave you feeling fresh throughout the day.