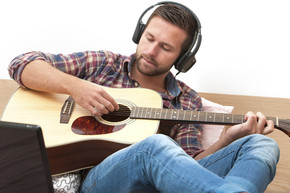 So you have an awesome new single out and you want to spread it our over the internet/social media. Well you have come to the right place. Skope is offering 10 single reviews on 10 different site/social media outlets for $125. All we need to make this happen is:
Email: mfriedman@skopemagazine.com
Artist/Band
Title
Audio or Video Link or MP3
Website + Social Media
Cover Art
Once your review promo starts as reviews are posted we send you the URL direct. You will not believe how much this does for your search engine results via Google, Yahoo, etc.
Testimonial:
"I recently took advantage of ten reviews promotions through Skope. These positive, well written, and accurately informative reviews gave much needed exposure to one of my songs. Given that this song is seriously being considered for music industry opportunities I wanted it highlighted. The promotions gave the song a greater online profile, and more of a chance of being heard. I am also now able to refer to varied reviews each of which accents the appeal of the song in different ways. A big thanks to Skope." – Rev Peter Unger – www.reverbnation.com/revpeterunger
—