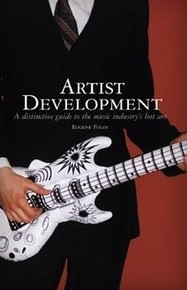 So today we have an awesome promo as we all can use an outside voice to listen & consult. If at some point you decide to seek professional feedback about your songs or guidance for your career,
I'd suggest you check out Foley Entertainment and speak to their President, Gene Foley. Gene offers a free, no strings attached, written music evaluation if you contact him with streaming links to your songs that are posted on SoundCloud or ReverbNation. Choose up to three songs for the free music evaluation.
For the Skope community, Gene has also kindly offered a free 15-30 minute phone consultation for anyone who signs up through this opportunity. Speak with the person who literally wrote the book about Artist Development!
"I've known Gene for 14 years and his firm does outstanding work. He's an incredible advocate and resource for songwriters and indie artists around the world." – Current Client
Topics for Phone Consultations Include:
Building a Team
Song Selection
Song Arranging
Copyright
Intellectual Property
Artist Development
Press Kits
Photography
Image
Management
Booking Agents
TV/Film Placement
Marketing
Radio Promotion
Publicity
Advertising
Touring & Tour Buy-Ons
Record Companies
Music Publishing
Videos
Merchandise
Distribution
Official Web site – www.FoleyEntertainment.com
If you are interested simply hit Reply or email mfriedman@skopemagazine.com with:
Artist/Band
Site / Social Media
Email and/or Phone #
The total for this campaign is: $10
To take advantage of this campaign click here:
http://skopemag.com/2013/01/15/skope-e-blast-submissions-specials
or
https://www.paypal.com/cgi-bin/webscr?cmd=_s-xclick&hosted_button_id=ZUBZH8G5KVW3J
Questions, comments, inquiries, compliments: Mike – mfriedman@skopemagazine.com