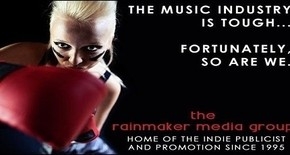 Good morning to all good people out there in the world. I am so tired of shoveling but we are half-way to spring so lets keep a good attitude. I use streaming services like Panodra, Soundcloud.com, I-Tunes radio, & Napster a lot to hear music. Lately I have been thinking about how artists can make $$ from plays. My vision for this is similar to Google Adsense. Each track would have a specific code and when it plays there will be a universal database that keeps track. It could be $1 per 1K plays or something that would be agreed upon & fair. In other news The Office of the U.S. Trade Representative (USTR) identified Russian social networking site vKontakte as one of the worst "notorious markets" for piracy. With more than 80 million registered users and 35 million unique Russian visitors every month, vKontakte is the most popular online social network in Russia. I wish vKontakte could just figure a way to pay artists for the $$ & traffic that they generate. If you have been a Skoped Out reader you know I am no stranger to stirring the pot. My guest today, Rhonda Brilliant, is a colorful PR veteran who has been in music for almost 2 decades and she shows no signs of slwoing down. Being Boston based, Skope has worked with Rhonda and Rainmaker Media for many years and she has pitched some awesome music. Join us today as Rhonda speaks on how the digital age & social media changed the world of PR, 3 traits that make a PR exec great, choosing what bands to work with, and so much more!
Stoli: Where are we talking from today and how is 2014 shaping up so far?
I am celebrating 18 years in the biz! So, pretty good so far!
Stoli: Please offer readers a brief history of what drew you to the music industry and music in general?
I worked in radio for awhile and realized it had nothing to do with music. It was all about money. So, I decided to start my own business serving the indie music community. I only work with unsigned artists. If you have a manager or a 'team' then I am not the publicist for you.
Stoli: You are based in Boston, MA. Why did you choose Boston as opposed to NY or LA?
Born and grew up here. This used to be a great music town.
Stoli: When did you start Rainmaker Media Group and what was your vision for what you could offer musicians in the arena of PR?
I was hoping to be be an affordable and cost effective way for bands to get press.
Stoli: Do you have to love the music of the client to be able to represent them?
Yes. But, they also have to be marketable.
Stoli: How has the digital age & social media changed the world of PR and how have you embraced them?
Much quicker access.
Stoli: Can you offer an example of a client that has great success with your firm and how did that make you feel?
We have worked with almost 2,000 bands at this point. I wouldn't dare single one out. I would like to think that we have had hundreds of successes. Sucess is different for many people. Some want a press kit and validation, some have been able to get a great booker to work with them, some have been able to play CMJ and SWSW, some have signed music publishing deals, some have been able to secure a promo company in Europe and tour, some have been picked up by other artists on tour.
Stoli: What are 3 traits that you feel make a PR exec great in 2014?
Experience, you are paying a publicist for access to their contacts. It takes longer than a year or two for that. I also think that there are so many publicists these days that are also in bands. That may not be the best way to go. And third , go with a publicist that is just a publicist. Many pr firms now do radio, coaching, consulting, distribution, merchandising.
Stoli: PR can be an intangible service in that some things cannot be measured. How do you deal with clients who may not feel like they get their $$ worth?
Every year we have a few artists that feel as if their campaigns were not what they expected. If they pick up the telephone, we can usually work something out. Many times it is just a misunderstanding. Then, you get that small % that you probably could never please. It goes with the territory.
Stoli: Give us an example of a weekday for you from start to finish?
Most of my day is spent on the telephone. Mornings are always best to talk to new bands. I have two assistants that help me out. So, I will usually check in with them to see what they have retrieved for press. I also organize interviews with my clients. In the afternoon, that is when I make most of my calls to the music magazines. I work with bands in Europe and Australia so my day can start at 6:00 am and go to 5:00 p.m. Since starting a family, some things have changed a little bit. I rarely go out to see bands anymore and I do miss that.
Stoli: What is your vision to how independent artists can make a living from music 5 years from now?
Its not 5 years from now. Its now. Music Publishing!   It's   the new record label. That is where bands can make money.
Stoli: What 2-3 music blogs/sites do you check daily and any bands/musicians we should be checking out?
Skopemag.com, Valslist, Kings of A&R and WOS.com
Stoli: What is coming up for Rainmaker Media Group and where can readers contact & follow you?
I am always so concentrated on my current bands and those that are releasing new music this month. I am always available to talk about what I know about the music biz. Just e-mail me @ Rockergirl363@aol.com.