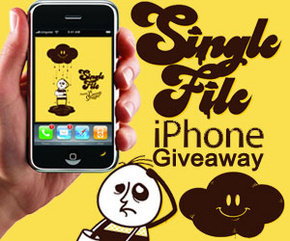 Colorado power-pop trio Single File may have just dropped their debut full-length, Common Struggles, on the world but that doesn't mean the band is ready to stop delivering the goods.
To celebrate the album's release Single File and Skope Magazine have teamed up to give away an iPhone to one very lucky winner. The sweetest cellular device to hit the 21st century will come loaded up with Common Struggles featuring the songs "Girlfriends" and "Mannequin Loveseat".
CLICK HERE TO ENTER THE GIVEAWAY!
Mannequin Loveseat (Windows Media):