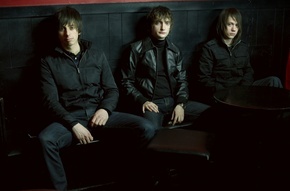 The Enemy UK, the critically-revered Coventry, England trio, is poised to release MUSIC FOR THE PEOPLE, their new, second album digitally this Tues, April 28th through iTunes and all participating digital retailers.  
Fans can also go to the bands MySpace site to hear a complete stream of the album. Details on a domestic CD release date will be confirmed shortly.  
The bands debut album, WE'LL LIVE AND DIE IN THESE TOWNS, burst out of the British Midlands straight to the top of the UK album charts at the #1 position upon release and experienced an explosion of popularity worldwide.
Watch the "No Time For Tears" music video:
Watch the Music For The People trailer: