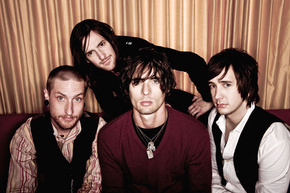 The All-American Rejects are no strangers to great music videos having won a coveted MTV Video Music Award in 2006 for "Best Group Video" for their hit single "Move Along."
Three years later the band has returned with their most sophisticated video to-date for "Wind Blows," the newest single from When The World Comes Down.
Before the official video makes its world premiere on April 26th, the band has released a behind-the-scenes look for eager fans. Travel with the band to the beautiful Malibu beach front, into the water and through the process of making a video.
"Wind Blows" audio link:
The" Wind Blows – The All-American Rejects
Behind the Scenes video: