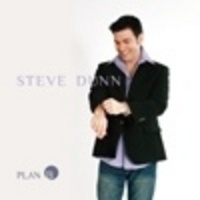 Steve Dunn is a singer/songwriter from Connecticut that offers up rock/pop/contemporary with a splash of country and acoustic elements.   The overall sound is actually quite refreshing with a touch of lite elegance.   Dunn is bringing a touch of class to this record along with a fun, care-free attitude.   This CD of six songs may be short in terms of quantity, but the album makes up for it with A1 quality.   If this was Plan B for Steve Dunn, then I would absolutely love to hear what Plan A was!  
The record starts off with a song called "Just Like The Movies", which has a happy-go-lucky feel with a sense of love being found.   The music is ever-flowing here with an elegant touch of pizzazz.   Dunn is really classin' it up on the opening track while still being young-spirited.   Next is "Good Enough" and I couldn't agree more.   Country/Rock influence is evident on this one with such a simple & satisfying message.   "What's good for you is good for me and What makes you smile helps me see" are the gratifying words spoken by Dunn on "Good Enough".   Track four provides a pop/rock/country vibe while the next installment gives off a fun and snappy kind of groove not to mention a wonderful vocal harmony.  
Dunn wraps it up with a cover of Paula Abdul's "Straight Up".   As where Abdul's version has that Pop/Dance Craze, Dunn's rendition is completely left field of that.   The song was rearranged, juiced up and turned into something very new and special.   There is quite a heavy rock hard/rock on kind of flavor that completely engulfs the song.   This edgy and zesty cover of Paula Abdul's classic hit is so hip and so happening and–I love it!!   Bottom line is that Steve Dunn is a very current artist from both a music perspective and fan's standpoint.   The plan is that this Connecticut singer/songwriter is the Here and the Now, so prepare to go Wow!
For more on Steve Dunn and his newest work, Plan B, SKOPE out www.stevedunnmusic.com.
By Jimmy Rae
[Rating: 4.5/5]