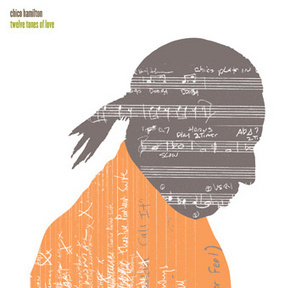 With "Twelve Tones of Love," the legendary jazz drummer Foreststorn 'Chico' Hamilton takes his listeners on a musical journey of his venerable career and the numerous people who have influenced it, celebrating his lifelong romance with music.
On "Twelve Tones of Love", Chico looks back not as a summation but with the past as a jumping off point to where he is now; the foundation to build off of what he has to say in the here and now.
Grab a free download from Twelve Tones of Love, "Penthouse A":
Guest spots include trombonist George Bohanon, who was in one of Chico's classic sixties ensembles; vocalist Jose James, who studied under Chico at The New School's Jazz and Contemporary Music Program; and multi-reedist Jack Kelso, Chico's lifelong friend.