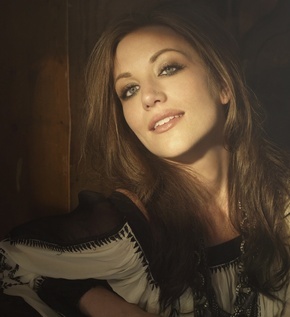 Best known for her collaboration with Michelle Branch in the country duo The Wreckers, Warner Nashville is proud to release Jessica Harp's first solo album A Woman Needs this summer, with her album single "Boy Like Me" already climbing the charts.  
This week, the pop-country singer secured the iTunes Video of the Week spot for "Boy Like Me," which fans can download for free from the site.
"Boy Like Me" Video:
Jessica Harp Sizzle Reel:
In June 2004, aspiring country singer Jessica Harp packed everything into her car and left her Kansas City, MO, hometown for Tennessee to finalize a recording contract with Nashville indie-label Dualtone Music Group. Fate intervened when her best friend Michelle Branch called somewhere along the way and asked her to form a country/pop duo, which the girls dubbed The Wreckers. A No. 1 country single, a gold album, a Grammy-Award nomination, and high-profile tours with Rascal Flatts and Keith Urban followed, but Harp could never shake the feeling of wanting to show the world what she could do on her own.